The Pulse of Entertainment: Black Music Honors Airs October 20, 2019 on Bounce TV, Performance by 702 and Little Miss African American Pageant Honors Janice Freeman and Nikki Potts, Awards Scholarships to Young Ladies of Color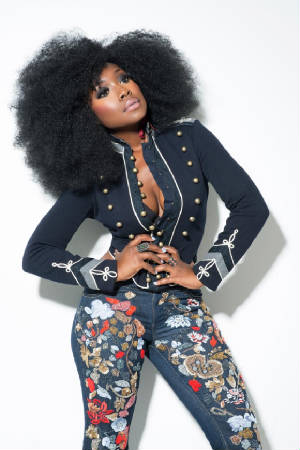 (September 3, 2019) - "All are awesome. We've singing two of their songs, 'Who Can I Run To' and 'Understanding'," said
Kameelah Williams
, of the platinum selling group
702
, about performing at the
"Black Music Honors"
to be tapped September 5, 2019 at The Cobb Energy Performing Arts Centre in Atlanta, GA. "So I don't want to mess up their songs."
The Black Music Honors will air in syndication September 14 - 20th and will air on Bounce TV on September 20th at 12pmEST. The other members of the group, which formed in 1996, are sisters LeMisha Grinstead and Irish Grinstead. The group was signed to Michael Bivins label Biv 10 distributed by Motown Records. They are noted for the hit songs "Stello" co-written by Missy Elliot, "Where My Girls At" and "Get It Together." Their debut album "No Doubt" reached #1 on Billboard Charts. Their second album released in 1999 is self-titled "702," which reached platinum status.
"We think it's an honor to perform at the 'Black Music Honors,' that's exciting," Meelah said. "One of my favorites is 'Steelo'. I get excited on that one. 'Get it Together' - that groove!"
Some of the other performers include Kelly Price, Mali Music, Tony Terry, and Keke Wyatt. Those to be honored include Yolanda Adams, Arrested Development, Freddie Jackson and Xscape. The Honors is produced by Central City Productions and will air as a two-hour ode' to Black music's contribution to American music.
"Heavenly influenced. All music influences us," Meelah informed me when asked. "I grew up listening to all music. I love Jazz, Soul, R&B, Hip-Hop - black music - and Rock-N-Roll can't leave that out!"
Meelah starred in the reality show "R&B Divas ATL" during the 3rd season, and is in a committed relationship with Musiq (Soulchild). They have a son named Zac. The group 702 disbanded in 2006 and regrouped in 2017. They have garnered American Music Award and BET Award nominations, and a Soul Train Award win. She recently released a solo single "I Do What I Feel Like" and is currently in the studio recording a solo album with Musiq.
"People recognized our music. I don't have to sing the lead - its so flattering," Meelah laughed.
www.BlackMusicHonors.com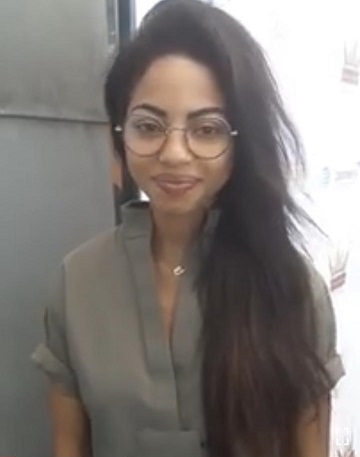 (August 30, 2019) - "I love events like this, that showcases young talent. It's so needed within our community," said actor Norman Towns (I am Ali), who was a judge at the
26th Little Miss African American Scholarship Pageant
held recently at the Nate Holden Theatre in Los Angeles. "I'm looking for individuality, something that stands out. I'm going into it with an open mind to see what comes at me and I'll go from there."

The scholarship pageant showcases the artistic talents and creativity of girls of color from ages 6 - 12 years-old. They are also interviewed to train them in public speaking. The majority of the participants come from under-served and single parent homes. Started 26 years ago by Philadelphia born Billboard topping singer, actress ("The Raven", "All My Children") and American Music Award winning choreographer Lisa Ruffin ("Moesha" and Broadway's "Up Close and Personal"), the pageant is a 501 C (3) program. The event is produced with the sponsorship support of Los Angeles City Council President Herb J. Wesson, Jr.

"Lisa keeps us updated," said actress Penny Johnson-Jerald (Deep Space 9 and "24"), who hosted the pageant which had a special tribute to Janice Freeman, finalist of "The Voice" television competition and Nikki Potts, an original member of The Kurt Carr Singers. Aside from the Little Miss African American Scholarship Pageant host Johnson-Jared ("Orville") other participants included judges Emmy nominated Kym Whitley ("Raising Whitley"), Ella Joyce ("Roc"), Professor Ron Brewington ("The Actor Choice"), Saundra McClain ("Maid in Manhattan"), Norman Towns, Marvelous Miles ("Wild 'N Out"), Loran Lott ("American Idol"), psychologist Dr. Ndidi Onyejiaka, Peter Wise (Peter Wise Actors Studio), and Camille Hyde ("Power Rangers").

"I'm looking for devotion to your talent," said actress Camille Hyde ("The Good Doctor") about judging the pageant. "Thinking outside the box." www.LittleMissAfricanAmerican.org

SYNDICATED COLUMN: Eunice Moseley, has an estimated weekly readership of over ¼ million with The Pulse of Entertainment. She is also a Public Relations Strategist and Business Management Consultant at Freelance Associates, and is Promotions Director (at-large) for The Baltimore Times. www.ThePulseofEntertainment.com. EVENT: Eunice is founder of the annual "Uplifting Minds II" Entertainment Conference (ULMII), into its 20th year. Next event dates include Los Angeles Saturday, November 9, 2019 at the Los Angeles Convention Center (511) and Baltimore Saturday April 18, 2020, held in partnership with Security Square Mall and The Baltimore Times. The free conference offers an Entertainment Business Panel and a Talent Showcase and Competition (vocal, songwriting, dance and acting) with over $15,000 valued in prizes to selected artists. Log onto www.UpliftingMinds2.com for more information or to participate as a panelist or talent call 562-424-3836.
www.GoFundMe.com/Uplifting-Minds-II-Entertainment-Conference