The Pulse of Entertainment: Gospel Hit Maker Dana Sorey Garners Three GMA Dove Award Nominations and Jazz Trumpeter Rick Braun Sweetly 'Crossroads' on New Album, Featuring Richard Elliott, Philippe Saisse, Chris Davis, Peter White and Eric Valentine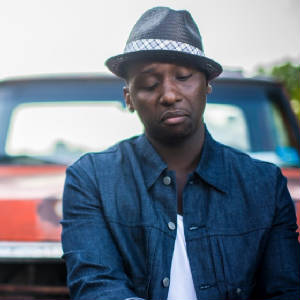 (September 17, 2019) - Gospel hit making producer/songwriter
Dana Sorey
recently received three GMA Dove Award nominations for his work with Jason Nelson ("The Answer") and Maranda Curtis ("I'm All In"). This honor is added to his two Grammy nominations for his work with Grammy nominated Marvin Sapp and Tye Tribbett & GA, two Stellar Award nominations and a Dove Award win for his work with Anthony Brown & Group Therapy on "A Long Way From Sunday." The winners for the 2019 50th annual GMA Dove Awards will be announced at the tapping October 15, 2019 in Nashville, Tenn and the ceremony will be aired on Sunday October 20th on TBN.
"All of them, at the end of the day," Dana said when asked about collaborations that were special for him. "It's just a blessing to connect with the people - to get the opportunity to work with them. For now Gene is special for me. I've known him even as a background vocalist...eight years...seeing him go from the back to the front of the stage."
The three GMA Dove Award nominations of Dana Sorey were for "Producer of the Year" and "Contemporary Gospel Album of the Year" for Jason Nelson's album "The Answer" and "Traditional Gospel Song of the Year" for the Maranda Curtis hit song "I'm All In." He even worked on the just released "Hitsville: A Motown Gospel Celebration" project as producer and arranger, which features Brian Courtney Wilson, Gene Moore, Lexi and Jerard & Jovaun. It led-up to the documentary of the same name that showcased Motown's history and lasting impact.
"I'm really a work body," Sorey said about his busy schedule. "My wife felt my energy, every movement had a purpose. I'd get discouraged trying to fit in a tour and a few times I got close to leaving. They would cancel the tour while I'm at home relaxing. I had to realize, how am I going to survive. So I had to find some stay home money."
Dana then created the StayHomeMoney Movement, aside from his C Bazz Entertainment company and his C Blake Studios. Sorey, like me, believe if you use your God-given talent the money will come.
"I was told to go on Social Media and post about my (record making) process and I got like 1,000 followers. They asked me questions. I wanted to help them and that's how the movement to help young people started. I did it for free and someone said to charge."
That is where Dana is now, trying to turn a free consulting Social Media initiative into a money maker. Check you local listing for the time for the airing of the GMA Dove Awards October 20th on TBN.
www.DanaSorey.com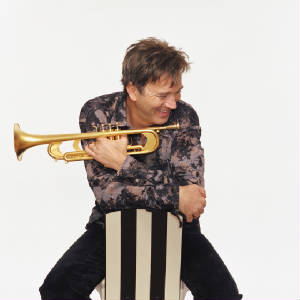 (September 13, 2019) - "Philippe is a dear friend...I met him through Jeff Golub. He would play in my band. He wrote the title cut," said Trumpeter Rick Braun, a Soul Train Award nominee, when asked about featured musicians on his new album "Crossroads." The Shanachie project is produced by Braun and drummer Bud Harner. "He's also a producer and keyboardist. We have a long history of writing and producing together."
The "Crossroads" project has a sweet Jazz feel that's fresh. The 18th Rick Braun album also features, aside from Philippe Saisse ( keys), Richard Elliott (sax), Chris "Big Dog" Davis (keys), Peter White (guitarist), Eric Valentine (drummer), Nate Phillips (bass), Richie Garcia (percussionist), Greg Phillinganes, Michael Thompson (guitar), Gregg Bissonette (drummer), Richard Fremont (flute), Lenny Castyro (percussion) and Tony Pulizzi (guitarist). His son plays the piano on the "Around the Corner" selection, which was inspired by his daughter. The "Crossroads" album was released on my birthday August 16th on Shanachie Entertainment.
When I asked Rick about the song inspired by his daughter he said, "My daughter loves to dance. She'd put music on loud and dance, freestyle. She feels the music deeply. On every album I put a song on it so she can dance. My son really wants to be a basketball player. We're in Annapolis now, the Navy Academy is interested in him, but he still plays the piano now and then."
My favorite cuts on the "Crossroads" project include the title song #1 "Around the Corner," a finger popping/toe tapping selection thanks to Tony Pulizzi on the keys. The #2 cut "Brazz Street," written and arranged by "Big Dog" (keys), is so sweet. I love the angelic feel of #4, "The Moment I Saw You," because the piano playing by Braun is perfection. The cover of Stevie Wonder's "I Wish," #5, featuring Richard Elliott on sax, Philippe Saisse on piano and Rick Braun on vocals because it's a funky fresh version of the hit. Last, I like #8 "Bahia," written and arranged by Braun and Saisse, because it offers good ole' Jazz and I love the vocals by Braun and LaTisha B. Valentine.
www.RickBraun.com
SYNDICATED COLUMN: Eunice Moseley, has an estimated weekly readership of over ¼ million with The Pulse of Entertainment. She is also a Public Relations Strategist and Business Management Consultant at Freelance Associates, and is Promotions Director (at-large) for The Baltimore Times. www.ThePulseofEntertainment.com. EVENT: Eunice is founder of the annual "Uplifting Minds II" Entertainment Conference (ULMII), into its 20th year. Next event dates include Los Angeles Saturday, November 9, 2019 at the Los Angeles Convention Center (511) and Baltimore Saturday April 18, 2020, held in partnership with Security Square Mall and The Baltimore Times. The free conference offers an Entertainment Business Panel and a Talent Showcase and Competition (vocal, songwriting, dance and acting) with over $15,000 valued in prizes to selected artists. Log onto www.UpliftingMinds2.com for more information or to participate as a panelist or talent call 562-424-3836.
www.GoFundMe.com/Uplifting-Minds-II-Entertainment-Conference