Bounce TV premieres second season of 'Off the Chain' hosted by Rodney Perry January 14, 2014
By
Eunice Moseley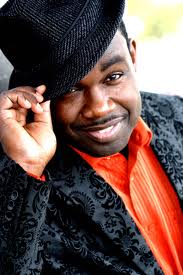 "I saw there was something missing from comedy," comedian/actor Rodney Perry (Madea's Big Happy Family) said about taking on the task of hosting Bounce TV's second season of their stand-up comedy series "Off the Chain" featuring the best in black comedians. "Comedy shows have been over produced."
Perry said hosts of comedy shows are over scripted as well. He hopes to depend on his talent for improve as host of "Off The Chain," which premieres Tuesday, January 14, 2014 at 9:00 p.m. EST. This first season of the Bounce TV comedy show had Rodney as one of the comedians presented.
"The show had a life already," Perry pointed out his role in the show. "They were looking to revamp what the show was…because of my set and how I conducted myself…they asked me. I had clear visions because I have been on everything. As I saw it there was something missing from comedy shows. We added improve as part of the show. No one knows what is going to happy."
A Chicago native Perry's first job was as a writer/warm-up guy for Kym Whitley's show "Oh Drama" on BET. Doors started to open for him and he had the opportunity to perform as opening act for Cedric the Entertainer, Steve Harvey, Mo'Nique and George Lopez. He was also co-host on "The Mo'Nique Show."
Rodney acting credits also include a role in the Johnson Family Vacation (2004). As a stand-up comedian his credits include "Who's Got Joke's" as the man on the street (2006 – 2008) and in "Cut 'N It Up: Dallas" and "Cut 'N It Up: Chicago" DVD releases of live performances.
"Career changing performances will be on the show," Rodney said in a serious tone. "It gives people a chance to make it, to feed their family. That's what it's all about. I hope it builds my personal brand. To be at the helm is the greatest. It's good for comedy. It continues what Martin Lawrence… Cedric the Entertainer left us."
Bounce TV's "Off the Chain" hosted by Rodney Perry airs Tuesday, January 14th at 9 p.m. EST. Visit www.BounceTV.com OR www.RodneyPerry.com for more information.
Dayo Okeniyi co-stars in Lionsgate's The Spectacular Now, to be released January 14, 2014 on DVD and Blu-ray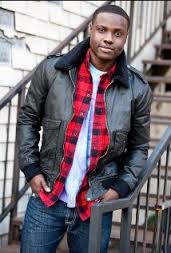 Known for his role in The Hunger Games (2012) as Thresh, Dayo Okeniyi is now taking on the role of Marcus in the Lionsgate Home Entertainment coming of age film The Spectacular Now. His co-starring role has him as part of a high school scene which follows Sutter Keely, played by Miles Teller (21 and Over), as his life is changed unexpectedly when he falls in love with a "good girl" Aimee Finecky, played by Shailene Woodley (The Descendants).
"I play Marcus West, a goodie-two-shoe guy in high school that is great at everything," Okeniyi said about his role. "I am a bit of a control freak and dating Teller's character's ex, so we are not the best of friends."
Dayo, who will be starring in Ben Affleck's film Runner Runner, said the script for The Spectacular Now has been floating around in Hollywood for a long time.
"It was very difficult to get it made," said Dayo, a Nigerian native. "So they decided to make it independently. It was a minor role…but I felt I could do it well."
Other co-stars include Brie Larson (21 Jump Street), Bob Odenkirk ("Breaking Bad"), Jennifer Jason Leigh ("Weeds") and Kyle Chandler ("Friday Night Lights"). The Spectacular Now has a bit of humor mixed with romance and drama. It is directed by James Ponsoldt (Smashed), and written by Scott Neustadlker and Michael H. Webber (Days of Summer)
(Syndicated Columnist: Eunice Moseley, has an estimated weekly readership of over ¼ million with The Pulse of Entertainment – she is also a Public Relations/Business Management consultant and Promotions Director (at-large) for The Baltimore Times. Her Event: Baltimore "Uplifting Minds II" one day national entertainment conference (seminar panel & talent competition) at Security Square Mall Sat. April 19, 2014. www.FreelanceAssociatesInc.com, www.ThePulseofEntertainment.com, www.UpliftingMinds2.com).