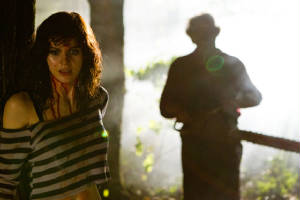 Lionsgate's Texas Chainsaw 3D is a thriller with a surprising twist, arrives in theaters January 4, 2013
(January 4, 2013) - "Don't go in the basement," that's what I was saying to the screen while reviewing the Lionsgate presentation of Texas Chainsaw 3D - which arrives in theaters January 4, 2013. The Chainsaw franchise continues offering a thriller with a surprising twist. A Millennium Film production, Texas Chainsaw 3D stars Alexandra Daddario (Hall Pass), Tremaine "Trey Songz" Neverson (Preacher's Kid), Scott Eastwood (Invictus), Dan Yeager, Tania Raymond (300), and Marilyn Burns (Helter Skelter).
All eyes will be on Trey Songz as the Grammy Award nominated singer/songwriter makes another film appearance as one of four buddies caught in the way of Leatherface (Yeager).
"I think this movie is a lot more about Leatherface," said Dan Yeager about his character in the 3D presentation of the Texas Chainsaw saga. "I told him (the original Leatherface played by Gunnar Hansen who made a special appearance as Boss Sawyer) that I studied him and reaped him off."
"How would he (Leatherface) evolve," said Director John Luessenhop about the 'twist" to the plot of the franchise script. "He had emotions as in the first film...protected the house. He made a decision. Leatherface kind of operates in a sense of fear."
"The scene in the van was shot in three days," said Tania Raymonde who plays Nikki, one of the four traveling buddies that find herself in Leatherface's house. "After 13 hours of screaming you actually feel scared." Of her scenes with Trey Songz she said, "He's an awesome actor, a great acting partner... I have a couple of his songs on my iPod before I knew he was in the movie...I told a friend...she freaked out."
"Everyone had a certain sense of professionalism," pointed out Songz, who plays traveling buddy Ryan, about the atmosphere during the filming of the movie. "We did joke...but when they were called upon, they did what they had to do."
"It's not what they will expect...but it's fun and scary," said Alexandra Daddario ("Parenthood") who plays Heather Miller, a dislocated Sawyer family member who inherits the family home (with Leatherface still there).
Also a Main Line Picture production Texas Chainsaw 3D also stars Shawn Sipos, Keram Malicki-Sanchez, James MacDonald, Thom Barry, Paul Rae, Richard Riehle, and Bill Moseley. The Rated R film's screenplay is written by Adam Marcus, Debra Sullivan and Kirsten Elms.
To watch the trailer to Texas Chainsaw 3D log onto its website at
www.TexasChainsaw3D.com
.
The Pulse of Entertainment 2012 look back, filled with a year of movie reviews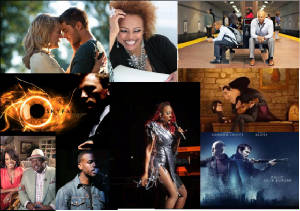 The year 2012 closed for The Pulse of Entertainment with my calendar filled with movie reviews. Each year I marvel at what opportunities are presented to me and this year by far it was the chance to review wonderful film projects. Though music is my love and I had many humbling interviews for music reviews, but 2012 was dominated with movie screenings. Another highlight in 2012 for my syndicated column is a new weekly guest appearance at a Stellar Award nominated station for a "The Pulse of Entertainment Weekly Update" segment on the "Lady Charmaine Live" show at Praise 98FM (www.Praise98FM.com).
My year started with opportunities to interview legends Queen Latifah and Dolly Parton (Joyful Noise). I went on to interviewed twice both Kirk Whalum ("Romance Language", Long Beach Jazz Festival performance) and Kim Fields ("A Cross to Bear," "Holiday Love: Re-Imagined"). Other interviews I'd like to note are the superstars in the making - Jacob Latimore and Luke James (who I also interviewed twice in 2012), and those who are currently making their legendary mark on history - Ledisi and Leela James (who I also interviewed twice).
The Pulse of Entertainment covered many events that include the BET Awards; NAACP Image Awards; UNCF Evening of Stars tapping; Tye Tribbett's "Greater Than" tapping, and events for BMI, ASCAP, ABC Disney, and CBS. Concerts that were so impressive I still think of them today include Ledisi's tour with Eric Benet; Kirk Franklin's tour, and the outstanding performances at the UNCF tapping (to air January 26 & 27, 2013).
There are so many movie reviews that were highlights because they were either ground breaking or provided me with an opportunity to interview some of my favorite actors, such as the three hour history-breaking SkyFall (007 sequel) which has made a billion in sales as I type this; Hotel Transylvania because of a pleasant, but quick, interview I had with Selena Gomez (my grandson adores her); The Dark Shadow because of the opportunity to briefly question Johnny Depp; The Lucky One because of the Zac Efron interview; Looper because of the Joseph Gordon-Levitt interview opportunity, and most recently Texas Chainsaw 3D for the chance to talk briefly to BET Award winning singer/songwriter Trey Songz.
There are so many more highlights, but in closing I must mention my brief interviews with Sheryl Ladd ("Charlie's Angels") for Disney's Snow Paws2; Cedric the Entertainer at the 1st Ladies High Tea event; LisaRaye ("Single Ladies") at an Emmy Gifting event; multi-platinum selling Brandy on her role on BET's "The Game;" Grammy Award winning Michelle Williams (Destiny's Child) on her signing with Light Records; Niecy Nash ("The Soul Man") on her role as a preacher's wife in Cedric's TV Land sitcom; Common on his starring role in the film LUV (releases to theaters on January 18, 2013), and Anthony Hamilton at a Grammy event.
I am excited about new opportunities in 2013 and you can follow The Pulse of Entertainment in 2013 at www.ThePulseofEntertainment.com, www.EURweb.com (Columns), www.BaltimoreTimes-Online.com (Pulse of Entertainment) and at www.Youtube.com/FreelanceAssociates for video coverage.

(Columnist: Eunice Moseley is a PR/media & promotions consultant, and as well as a syndicated entertainment columnist for over 20 years - www.ThePulseofEntertainment.com.)
January 11, 2013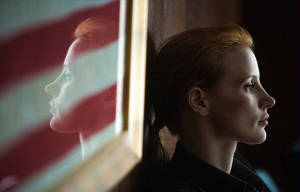 Columbia/Universal's Zero Dark Thirty, front row to the hunt for America's most wanted, arrives in theaters January 11, 2013

"I had the privilege to get invited to the party," said actor Edgar Ramirez (The Bourne Ultimatum) who stars in the Columbia/Universal Pictures presentation of Zero Dark Thirty, the hunt and killing of Osama bin Laden by Navy Seal Team Six, a Special-Ops team. "I met Kathryn Bigelow in the fall, 2010. We discussed doing another movie together. Then the death of Osama bin Laden took place...she decided to do something and she wanted me to play Larry, he is the one who took the famous Osama picture."
The historical action/drama will give you a front row seat to the hunt for America's most wanted and an in depth look into what our military service men and women go through to keep America safe from foreign threats. Ramirez (Clash of the Titans), a Latino, stars alongside Jessica Chastain, who plays Maya the lead investigator that passionately stayed on the bin Laden trail when everyone else was giving up. Eventually, her persistence did pay off, she got her man. Zero Dark Thirty also stars Jason Clarke, Joel Edgerton, Chris Pratt, Kyle Chandler and Mark Strong. Jessica has already garnered a Golden Globe nomination for "Best Actress" and the film nominated for three Golden Globe awards.
The acting was so impressive the film, at times, seemed more like a documentary. Directed and produced by Kathryn Bigelow (The Hurt Locker), Zero Dark Thirty will have you on the edge of your seats eager to learn what will happen next. Have you wondering how in-the-world did they find him. Kathryn's business partner Mark Boal, and Megan Ellison, share producing duties on the film.
"I really admire my character (Larry from Ground Branch). The willingness of the character to become invisible, erase yourself and become someone else," Edgar points out about his character going under-cover.
Rated R, Zero Dark Thirty is an Annapurna Pictures, First Light production and will be released to theaters on January 11, 2013.
Warner Bros.' Gangster Squad is explosive when officers of the peace meet corruption, arrives in theaters January 11, 2013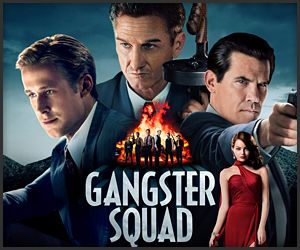 There comes a time in life when you are put to the test, give in to fear or defend peace even if you have to die trying. Well Warner Bros' presentation of Gangster Squad is a look at what just six people can do to defeat fear. The Rated R drama is explosive when officers of the peace meet corruption - with Josh Brolin and Ryan Gosling (LAPD) leading the squad and Sean Penn (Mickey Cohen) as the gangster. Gangster Squad arrives in theaters January 11, 2013.
The action-packed project also stars Oscar nominee Nick Nolte (Warrior), Michael Pena (End of Watch), Anthony Mackie (The Hurt Locker), Giovanni Ribisi (Avatar), Robert Patrick (Terminator 2: Judgment Day) and Emma Stone (The Help). Gangster Squad is based on tales from the "Gangster Squad" book by Paul Lieberman.
Gangster Mickey Cohen is determined to take over Los Angeles and anyone in his way is died - it's that simple. Los Angeles Police Chief "Whiskey Bill" Parker says not-on-my-watch and he comes up with a way to stop him in his tracks by enlisting a head-strong honest cop Sgt. John O'Mara, played by Josh Brolin (Men in Black 3). O'Mara assembles a small team who must secretly shut Mickey Cohen. With the help of his pregnant wife Connie, played by Mireille Enos, he picks Sgt. Jerry Wooters, played by Ryan Gosling (Half Nelson); switchblade expert Detective Coleman Harris (Mackie); electronic/military equipment expert Detective Conwell Keeler (Ribisi); over-zealous Detective Navidad Ramirez (Pena), side-kick of Detective Max Kennard, also chosen.
Without a plan they hit Cohens' businesses one by one until they corner him in an empty hotel surrounded by all his henchmen. That doesn't stop the Gangster Squad, who did so much damage they have only one more day before the Chief has to take their badges and resign. With the help of Mickeys "moll" Grace Faraday (Stone) - who fell in love with Officer Wooters - she agrees to testify about witnessing Mickey Cohen murder a friend who was trying to protect her from him. Re-energized by the offer the Gangster Squad changes their weapons to machine guns and the real action begins.
A Village Roadshow Picture production Gangster Squad is produced by Dan Lin (Sherlock Holmes), Kevin McCormick (The Lucky One) and Michael Tadross (Arthur). Executive producers are Ruben Fleischer, Paul Lieberman and Bruce Berman. Gangster Squad arrives at theaters January 11, 2013. Log onto
www.GangsterSquad.WarnerBros.com
for more information or to see the movie trailer.
(Columnist: Eunice Moseley is a PR/media & promotions consultant, and as well as a syndicated entertainment columnist for over 20 years - www.ThePulseofEntertainment.com.)
January 18, 2013
Sheldon Candis' heart-breaking reality of LUV, starring Common, arrives in theaters January 18, 2013

By
Eunice Moseley


The Sheldon Candis' directed heart-breaking reality of LUV, starring Common (American Gangster) and Michael Rainey, Jr., arrives in theaters January 18, 2013. The Rated PG Urban drama also stars Charles S. Dutton ("Fame"), Dennis Haysbert ("24"), Danny Glover (Lethal Weapon), Meagan Good (Stomp the Yard), Michael Kenneth Williams ("The Wire"), and Lonette McKee (Malcolm X).
"I've actually been around someone near death," said rapper/actor Common about a death scene he portrays in the film LUV where he plays a troubled Uncle just out of prison who for a day mentors his nephew about "Urban life." "When I get into a character I allow what comes out, to come out...when I'm done I am drained. I give myself to the role."
Common gave his everything to this role of Vincent, the Uncle to 11 year-old Woody Watson (Rainey, Jr.) determined to teach him how to be a man in the streets of Baltimore, my home-town. Common give an award winning performance of a black man surviving on the streets of Baltimore, one of the most crime filled cities in the country. Young Woody is like a sponge, soaking it all up and it helps to save his life in the end.
Lonette McKee plays Woody's grandmother forced to care for him, whose mother is in rehab and father is out of the picture. Uncle Vincent - fresh from doing eight years in prison - wants desperately to go straight by opening up a business, but the 'streets' just won't let him. LUV is a powerful Urban drama that left me in tears because of its brutal truth.
Haysbert plays Mr. Fish the Baltimore crime boss that says Vincent can go straight only after one more drug deal. Danny Glover plays the crime boss' brother Arthur. This 'situation' forces young Woody to make a very mature decision - follow his mentor or not.
The Indomina Releasing presentation, LUV, arrives at AMC theaters January 18, 2013. LUV is produced by Datari Turner, Jason Michael Berman, W. Michael Jenson, Gordon Bijelonic, Joel Newton, James R. Rosenthal, Common and Derek Dudley. Written by Candis and Justin Wilson, LUV's trailer can be seen at www.LUVTheFilm.com.
Derrick Pearson and New Covenant's 'You and Me Time' is a two-disk life changer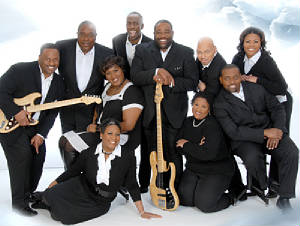 Winners of the 2012 EnSound Music Award for best music video ("If This Was Real Love"), Derrick Pearson and New Covenant offers a two-disk life changer with their new project "You and Me Time." You get Praise & Worship wrapped-up in the flavor of R&B and Jazz.
When listing my favorite cuts on the project I started to stop and just say the whole offering is a masterpiece, but I had to list some of the outstanding ones.
"Originally the motivation for 'You and Me Time' was what I was seeing," said Pearson. "A lot of our leaders (in the body of Christ) were falling...not taking the time to find out where we are. It is to encourage us to spend more time in the body of Christ. It will change us and get us back on track."
I felt like I was in church listening to the project, with its lyrics it spoke so much of the truth in an offering of 16 musical selections on each disk - a total of 32 "love offerings." Distributed by Central South/Infinity "You and Me Time" has vocals by Al Johnson, Minister Kathy Horry, Charlita Claiborne, Minister Shakina Dunbar, and New Covenant members Adrian Gause, Tahesha Jones, Dennis Jenkins, Shari Pearson, Rita Hollins and Chip Austin.
My favorites include "I Do Believe," a sweet love song which brought tears to my eyes and also I loved the lead guitar support; "My Trust" for its Caribbean feel - a marching to glory song; "I Was Glad" because I loved the harmonica support and it's a great Praise & Worship song; "If This Were Really Love," a great Contemporary Gospel song about waiting for marriage to be intimate - with some very sweet vocals; "Please Don't Cry" is a heartfelt promise to God and I also love the vocals on this one too; "True Love Waits," a sweet plea; "Calvary" is a hot number with awesome lead guitar support - love that old-school R&B feel too; "Nevertheless," a nice selection about haters delivered on a smooth Jazz plate - love the harmonica support here too and it end with a little country flavor - vocals are tight on this one too; "Empty" for its old-school feel, and "Trust in the Word" because it is reminiscent of The Whispers' trademark sound, which Pearson had a hand in.
For more on Derrick Pearson and New Covenant's "You and Me Time" two-disk project log onto www.IAmMusic.com.
(Columnist: Eunice Moseley is a PR/media & promotions consultant, and as well as a syndicated entertainment columnist for over 20 years - www.ThePulseofEntertainment.com.)
January 25, 2013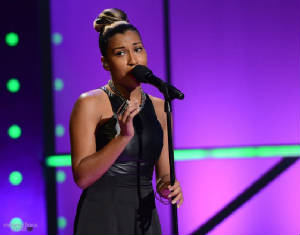 BET set to air UNCF Evening of Stars, an explosive night of performances

By
Eunice Moseley
Multi-NAACP Image Award nominee Anthony Hamilton (NBC's "Guys with Kids") does a wonderful job hosting this year's "UNCF (United Negro College Fund) Evening of Stars" televised scholarship fundraiser to air on BET Network January 26 and 27, 2013. Taped previously in December, 2012 in Pasadena California, you will experience an explosive night of performances.
BET partnered this year to produce the event for UNCF, the country's largest and most effective minority education organization, supporting the education of over 60,000 students each year. Hamilton expertly carries us through the powerful presentations while reminding us why we are privy to such a red carpeted treat, the funding of minority students "adult" education.
First there were the red carpet arrivals. I got there a bit late but I did get to video tape Keyshia Cole, Anthony Hamilton, Shaun Robinson and Sheryl Underwood going in to take their seats, and I talked briefly with Keenen Ivory Wayans and Melanie Fiona.
"Donate, donate, donate," said multi-Grammy Award winning Melanie Fiona,while on the red carpet. "A mind is a terrible thing to waste and a wonderful thing to invest in."
Fiona took my breath away, literally, with her version of R. Kelly's "I Believe I Can Fly" during the event. It seemed that no one was playing around with their performances, everyone performed my favorite songs so powerfully, felt like it was to be their last performance ever.
What a treat it was for me when Tyrese performing his Grammy Award nominated current single "Best of Me" twice! I thought I was in heaven when he came back on stage to repeat it. Then legendary Faith Evans sang one of her current singles "Tears of Joy," another favorite, I felt I was in church.
The night didn't end there this continued with every performance, which included Eric Benet, Charlie Wilson (the crowd went so crazy I couldn't hear a word he was singing); Anthony Hamilton (rocking it his way with his dancing backup singers); Keyshia Cole (looking stunning); Trey Songz, Yolanda Adams (singing masterfully my favorite, "The Battle is Not Yours"), and it ended with an unbelievable performance by 'forever young" Chaka Khan (with dancers in monogram T-shirts, elaborate stage set and all). I can still hear Chaka's last song's lyrics "it's not over yet," ending the event with a beautiful array of falling gold and blue balloons.
"It's important. We have to keep our schools going," said Keenen, a UNCF Scholarship presenter about the importance of donating to UNCF. "It provides education for people like myself from the inner city...I'm part of the legacy and we want the legacy to continue."
Other presenters were multi-Billboard Music Award winning Usher, Keke Palmer, Kim Coles, Loretta Devine, Terrence J and so many more. UNCF's largest scholarship program is the Gates Millennium Scholars Program. It has a 90% graduation rate among its 13,000 low-income minority students. BET, a subsidiary of Viacom, is the nation's leading provider of cable programming for the African-American audience - reaching more than 90 million households.
For more information or to donate log onto
www.UNCF.org
.
ABC's 2013 winter line-up has 'Zero Hour,' 'Scandal,' 'Red Widow' and 'Shark Tank' taking the spotlight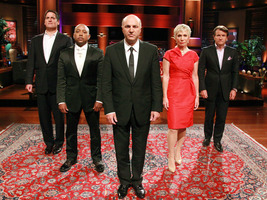 I attended the TCA for Disney ABC's announcements for their 2013 winter programming line-up that included new series and recurring. The new series "Zero Hour" and "Red Widow,'' and recurring series "Scandal" and "Shark Tank" took the spotlight. The line-up of exciting programming didn't stop there with my favorites, but it also includes a long list of other outstanding series.
"One thing I learned from 'Prison Break'...stories need to end," said Paul Scheuring co-executive producer of the upcoming new ABC American conspiracy series "Zero Hour," which has Charles S. Dutton co-starring as a priest. "The entire Nazi conspiracy will end in episode 13."
Another intriguing new series is "Red Widow," about a Northern Californian housewife who escaped organized crime, but is drawn back in to protect her children - when her husband is killed.
"She is very human," said Radha Mitchell who plays the 'red widow.' "But she finds the strength."
ABC's "Scandal" is back for a second season. I consider myself an excellent crisis manager and Shonda Rhimes does an excellent job portraying the 'think process.' The series is based on the life of former George Bush administration press aide Judy Smith.
Expect to see "Bunheads" and "Pretty Little Liars" return to ABC Family, and "The Middle," "Jimmy Kimmel Live!" and "Shark Tank" are to return to ABC.
"I received help from Samsung because I had ½ million in sales. It didn't work out, but I'm here because it was a great deal," said Daymond John when asked if there was a 'shark' that helped him. Daymond is one of six millionaires who invest in other people's dreams on the ABC reality show executive produced by Clay Newbill.
On the "Shark Tank" panel with John, who has an international clothing 'empire' are Robert Herjavec, who has a 'fortune' of over $200 million, Lori Griener, who has created over 400 products and holds 112 U.S. and international patents and Kevin O'Leary, a founder of the first software company.
Seems to be an exciting season for ABC and you can see the complete winter line-up of programming by logging onto www.DisneyABCTV.com.


(Columnist: Eunice Moseley is a PR/media & promotions consultant, and as well as a syndicated entertainment columnist for over 20 years - www.ThePulseofEntertainment.com.)
February 1, 2013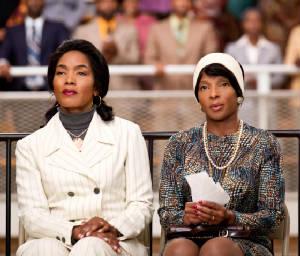 The inspiring life of Betty & Coretta, starring Mary J Blige and Angela Bassett airs on Lifetime February 2, 2013

"She was the one...who tried being - through all the trails - she tried to be positive and happy when bad things happened...Betty was like that," said nine-time Grammy Award winning Mary J. Blige, who stars in the Lifetime Original Movie presentation of "Betty & Coretta" as Dr. Betty Shabazz. Angela Bassett plays Coretta Scott King in the "based on a true story" film that airs on Lifetime Television Saturday, February 2, 2013 at 8:00 p.m. ET/PT.
Mary J. and her husband Kendu Isaacs are co-executive producers on the project along with Larry Sanitsky, Jaha Johnson and Polly Anthony. Yves Simoneau serves as director on the story by Ron Hutchinson and Shem Bitterman.
"We didn't come in wanting to be producers," Blige said. "We were blown away by the script. It made us think about being a part of something so important."
Malik Yoba is Dr. Martin Luther King, Jr. in this tragic but inspiring film of two women whose very public husbands were assassinated leaving them single mothers faced with the task of providing solely for their families.
They are also faced with continuing a civil rights legacy their husbands started that help change the American way of life. Blige said Betty found herself also witnessing a change in her husband after an overseas trip - just before he was killed - that had a man once on the opposite sides of the Civil Rights movement now working alongside Martin Luther King, Jr.'s non-violence strategy.
The result is a bond between the two women like no other that spans over 30 years.
"When he came back he began to work with Martin Luther King, Jr," Mary pointed out about Betty's husband Malcolm X played by Lindsay Owens Pierre. "That was very significant and very important."
Mary J. Blige said what she learned about Betty Shabazz is that her main focus was education and the education of her children. Watch the amazing story of "Betty & Coretta," a Lifetime Original Movie presentation, Saturday, February 2, 2013 at 8:00 p.m. ET/PT.
Lincoln and '30 Rock' led in wins at the 19th Annual SAG Awards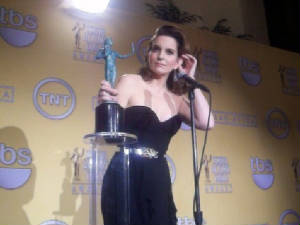 The 19th Annual Screen Actors Guild (SAG) Awards, presented by SAG-AFTRA, was recently held at the Los Angeles Shrine Exposition, and aired live on both TNT and TBS. The awards show honored outstanding motion picture and primetime television performances of 2012.
"No, I didn't," said Rico Rodriguez - who plays Manny Delgado in the ABC series "Modern Family" - about the show's SAG Award win for "Outstanding Performance by an Ensemble in a Comedy Series." "It was so cool to be able to roll out the red carpet then come out here today and them calling our names!"
Also present were the other actors of the series, which included Aubrey Anderson-Emmons (Lily Tucker-Pritchett), Julie Bowen (Claire Dunphy), Ty Burrell (Phil Dunphy), Jesse Tyler Ferguson (Mitchell Pritchett), Nolan Gould (Luke Dunphy), who also rolled out the red carpet with Rico the day before; Sarah Hyland (Haley Dunphy), Ed O'Neill (Jay Pritchett), Eric Stonestreet (Cameron Tucker), Sofia Vergara (Gloria Delgado-Pritchett), and Ariel Winter (Alex Dunphy). PBS' "Downton Abby" won for "Outstanding Performance by an Ensemble in a Drama Series" and the Warner Bros.' film ARGO won for "Outstanding Performance by a Cast in a Motion Picture."
Tounchstone Pictures' Lincoln, with NBC's "30 Rock," led with the most wins. Lincoln won twice in the Theatrical Motion Pictures category with Daniel Day-Lewis for his role as Abraham Lincoln and Tommy Lee Jones for his role as Thaddeus Stevens. "30 Rock" won twice when Alec Baldwin took home a SAG Actor statuette for his role as Jack Donaghy and Tina Fey won for her role as Liz Lemon.
In the category of "Outstanding Stunt Ensemble" winners included Columbia Pictures' Skyfall in Motion Pictures and HBO's "Game of Thrones" in Television Series categories. The legendary Dick Van Dyke received the SAG 49th Annual Life Achievement Award.
Other winners in the Primetime Television category included Kevin Costner in History's "Hatfields & McCoys" for his role as "Devil Anse" Hatfield; Julianne Moore in HBO's "Game Change" for her role as Sarah Plain; Bryan Cranston for his role as Walter White in AMC's "Breaking Bad," and Claire Danes for her role as Carrie Mathison in Showtime's "Homeland."
In the category for Theatrical Motion Pictures additional winners included Jennifer Lawrence for her role as Tiffany in The Weinstein Company presentation of Silver Linings Playbook and Anne Hathaway for her role as Fantine in the Universal Picture presentation Les Miserables.
For more information log onto www.SAG.org or www.SAGAwards.org.
(Columnist: Eunice Moseley is a PR/media & promotions consultant, and as well as a syndicated entertainment columnist for over 20 years - www.ThePulseofEntertainment.com.)
February 8, 2013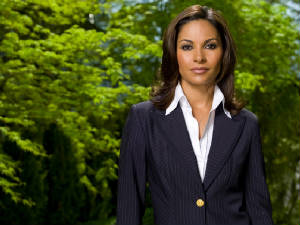 The Prodigal Son returns, but is female in Rhonda Baraka's Pastor Brown starring Salli Richardson-Whitfield

"He (Rockmond Dunbar) was looking for something to direct," said screenwriter/producer Rhonda Freeman-Baraka of her film Pastor Brown starring Salli Richardson-Whitfield, Emmy Award winning Keith David, Ernie Hudson, Tisha Campbell-Martin, Nicole Ari Parker, Tisha Smith and Michael B. Jordan - which airs on Lifetime February 16, 2013. "So I sent him the script. He called in 2007...said he wanted to do it. Roc had a clear idea of what he wanted (cast). Once you give it to the director it's his...but everyone he considered he called me."
According to Rhonda she was pleasantly surprised by the performance of Salli Richard-Whitfield ("Eureka") in her role as Jessica "Jesse" Brown the wayward preacher's daughter who returns home for the first time in decades after her father, Pastor Brown (David), falls terminally ill.
"He had a lot of faith in her (Salli)." Baraka said about her concern to Dunbar of whether she could carry the role. "I started paying attention to her and he was right. She put so much into the role, I was so impressed."
Upon her return home her father, head of Mount Olive Church, asked her to take over his ministry, which has her family members taking sides.
"I use to want to be a preacher," said Keith about his role as the pastor. "I played a preacher in the theater and in Death at a Funeral. It's the story of how you can turn your life around."
The request of her father has Jesse in constant battle with her sister (Parker) and leadership members of the church who are aware of her "sordid" past. In her journey after accept her father's request she reconnects with her family and estranged teenage son (Jordan), and she finds self-love. Dunbar also stars in the dramatic film as Amir Rahim; Tisha plays Amanda Carlton; Ernie plays Deacon Harold Todd; Tasha is Angelique Todd, and Michael Beach is Rev. Avery Callaghan.
"A preacher is just a man," points out David. "...A man with a calling. There is diffidently an emotional pull to the movie."
Pastor Brown is produced by Rock Capital Films with Shaun Livington (Next Day Air), Dunbar and Carol Ann Shine (Jumping the Broom). The Rhonda Baraka scripted film will premiere Saturday, February 16, 2013 on Lifetime Television Network at 8:00 p.m. ET/PT.
'Young and the Restless' actor Max Ehrich turning heads in tinsel-town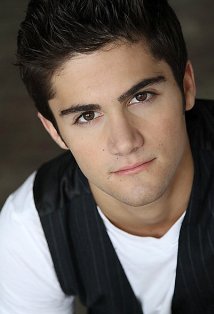 Heads in Hollywood are turning because of multi-talent Max Ehrich (High School Musical 3) who stars in CBS' "Young and the Restless" as Fenmore Baldwin. The Emmy Award winning soap opera series airs weekdays at 11:30 a.m. PT/2:30 p.m. ET.
"It's an intense character, very emotional," said Max about playing the angst-driven teenage son of Lauren and Michael Baldwin (Tracey Bergman and Christian Leblanc). "Never really played an evil character before. You have no idea what happens week to week."
Aside from being an actor Ehrich is a singer in a band called Social Networkk. A Pop/R&B/Soul five member group, Social Networkk band members are from five different 'walks' of life and they met - as per their name - on the social network.
On "Young and the Restless" it's the first time in its history that it has focused on teens and their obstacles that come with arriving at adulthood. It tackles love, parent relations and cyber bullying.
Max first recurring acting role was in ABC's "Ugly Betty" as Randy a homophobic bully. He was also in the Disney stage play "Newsies," made television appearances on "iCarly," "No Ordinary Family," "Shake It Up!", "Parenthood" and "Working Class." Ehrich also starred in the Lifetime movie "The Pregnancy Pact" and High School Musical 3: Senior Year.
The 44th NAACP Image Awards offered an amazing night of talent on NBC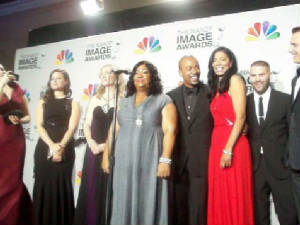 What a night the 44th NAACP Image Awards offered when it aired live on NBC recently with Steve Harvey as host. Honoring the achievements of actors in television and film the two-hour special, at the Los Angeles historic Shrine Auditorium, has certainly become the Oscars for actors of color.
Jamie Foxx received the Entertainer of the Year award and there were performances by Gladys Knight, Common and Wyclef. It was certainly Kerry Washington's night as the "Scandal" actress walked away with three honors (Scandal and DJango Unchained) - one being an NAACP Image Awards Special Honor. Harry Belafonte and Vice Admiral Michelle Howard received Special Honors as well.
Presenters included Keke Palmer, Tyler James-Williams, Terrence Jenkins, Samuel L. Jackson, Wanda Sykes, Wayne Brady, Niecy Nash, LL Cool J, Meagon Good, Halle Berry, Don Cheadle, Common, Cedric the Entertainer, Archie Panjabi, Tony Goldwyn, and Laz Alonso. Other participants included David Oyelowo, Dwight Henry, Eddie Cibrian, Garcelle Beauvais, Quvenzhane' Willis and James Remar. Dennis Haysbert was the in-show announcer.
For the complete list of winners log onto www.NAACPImageAwards.net.
(Columnist: Eunice Moseley is a PR/media & promotions consultant, and as well as a syndicated entertainment columnist for over 20 years - www.ThePulseofEntertainment.com.)
February 15, 2013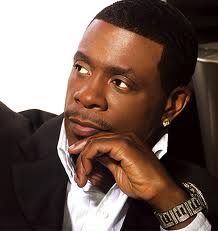 Keith Sweat publishes relationship book, tour arrives in Maryland February 22, 2013

"Me being in a relationship and me writing love songs my entire life," said American Music Award winning Keith Sweat about what he based his information offered in his book "Make It Last Forever: The Dos and Don'ts" (Strebor/Simon and Schuster). "My first album was about a relationship I was in. The album was like therapy. I put everything into that album."
When I read the book I couldn't put it down because at my age I've experienced it all, which includes a 15 year marriage, and he was so on point in every aspect. "Make It Last Forever..." takes you step by step in a relationship from beginning through all the stages a relationship takes you through. He clears up myths and outlines what a 'healthy' relationship should be.
"All of my big hit records came from writing songs with passion," Keith said about writing songs about life experiences. "I like to be in situations that are intense but a good intense."
Sweat's relationship book is presented by famed romance writer Zane through her Strebor Books International imprint on Simon and Schuster. His book tour launched in Los Angeles and arrives in New York February 20, 2013; Philadelphia February 21st; Baltimore February 22nd at Frederick Douglass-Isaac Myers Maritime, and Hyattsville and Laurel, Maryland February 23rd at Sam's Club.
Also a syndicated radio show host of "The Sweat Hotel, Keith points out that communication is key in relationships.
"I'm not like some people to test the waters to see if someone cares," he points out about those who have a habit of initiating tension in the relationships. "I don't like sidetracks. Don't divert."
The thing I like about Keith Sweat's "Make It Last Forever: The Dos and Don'ts" is that in each chapter he gives you a summary of what he talked about. For those who haven't experience a successful relationship or are in an unhealthy one, what Keith is saying maybe hard to understand, but his summary makes it quit easy to. Bravo!
Log onto
www.SimonandSchuster.com/StreborBooks
for more information on Keith Sweats' book release "Make It Last Forever: The Dos and Don'ts."
Film producer/director Vlad Yudin making big moves in Hollywood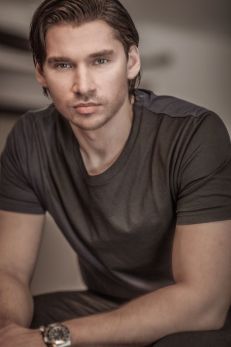 Russian-born film writer, director and producer Vlad Yudin is building a media conglomerate with The Vladar Company. Vladar is a media and entertainment production company he co-founded along with his production partner Edwin Mejia in 2008.
"My passion for art and film started a vision. Different projects grew into a business I'm proud of," said Vlad Yudin about his company. "We started working with record labels. They were looking for ways to promote their catalog so we got into the documentary world."
The documentary venture includes a bodybuilding docudrama Generation Iron. In addition they have a graphic novel, "Head Smash" relweased jointly with Arcana Comics (a company headed by Sean O'Reilly), and a sci-fi horror thriller Catskill Park.
"It took quite a while, there was lots of content," said Yudin on his body building docudrama. "They trained over the summer and fall and they lived in different places...Body building itself is an art form."
The Vladar Company recently obtained the rights to the popular C.C. Humphreys historical fiction novel "The French Executioner" and is producing the upcoming feature film Police State. (Photo Credit: Bobby Quillard.)
The 5th Annual Valentine Romance Oscar Style Lounge and Party offered an exquisite atmosphere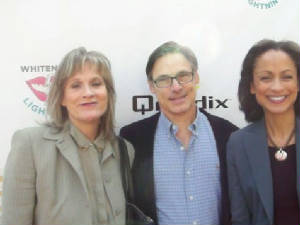 Public relations guru Doris Bergman put together another exquisite event with the 5th Annual Valentine Romance Oscar Style Lounge & Party at Café La Boheme in West Hollywood. The event honored the movie industry's Oscar nominated actors, former winners, nominee, presenters and Hollywood VIPs in an invitation only red carpeted event that catered to their every desire from tuxedos to delectable sweets.
Outside a parade of actors check in at the red carpet arrivals before going inside to a crowd of vendors offering everything imaginable. Servers walked around all day with delicious drinks and delicatessens.
While there I spoke with David Steen who appears in the hit Quentin Tarantino film DJango Unchained as Mr. Stonesipher; Dee Wallace, Diedre Hall ("Days of Our Lives"); Kevin Eubanks ("The Tonight Show"); Martin Landau ("Ed Wood"); Meagan Tandy ("Jane by Design"), and Nicholas Guest ("Sons of Anarchy").
Cle Bennett completes theatrical run in London's 'Kim's Convenience,' played four character roles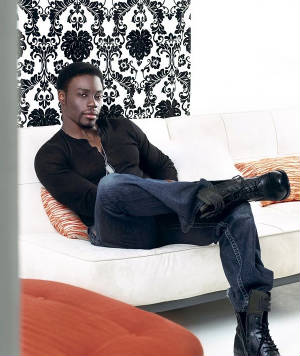 Two time Gemini Award winner Cle Bennett recently completed a run in the stage play "Kim's Convenience" at Main Stage Series in London where he played four characters roles.
"I was sent the script...I read it and fell in love with it," said Cle Bennett on why he would do four roles in one production. "I just loved all four parts. The play was made for one person to place four parts. The writer felt it would be best for one person to play them."
Cle said the cast was mostly Korean and his four characters were black: Rich, Mr. Lee, Like and Alex. The play is set in a Regent Park Convenience store.
"I like to play roles that are real people," Cle points out. "It makes people want to learn more about that person. Denzel in Malcolm X inspired me to learn more about Malcolm X."
Cle Bennett recently appeared in Break Out Kings, The Line, Shattered and Flash point.

(Columnist: Eunice Moseley is a PR/media & promotions consultant, and as well as a syndicated entertainment columnist for over 20 years - www.ThePulseofEntertainment.com.)
February 22, 2013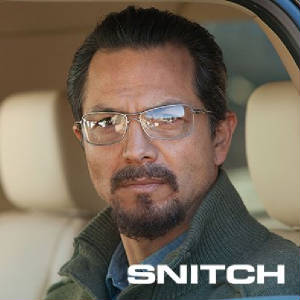 The Rock risks it all for his son in SNITCH, arrives in theaters February 22, 2013

"The core dilemma at the heart of the film, at what length do you go to save your child," said Benjamin Bratt ("Law & Order") about the theme of the Summit film SNITCH, starring Dwayne "The Rock" Johnson. Johnson is also producer on the "based on a true story" Exclusive Media production - which arrives in theaters February 22, 2013. Bratt (pictured) plays Juan Carlos the "end of the drug chain" Mexican Drug Cartel Lord that Rock's character John Matthews has to take down to save his son from a 10 year federal prison sentence.
Oscar winning Susan Sarandon (Dead Man Walking) plays the U.S. Attorney Joanne Keeghan with the power to make it happen. Also starring in the dramatic action film are Michael Kenneth Williams ("The Wire"), the ruthless drug leader Malik that Matthews befriend first - which led them to Carlos; Barry Pepper (Saving Private Ryan), Jon Bernthal (The Ghost Writer) an employee Matthews compromises for the 'hook up" with the drug dealer;- Nadine Valazquez (Flight), Rafi Gavron (Breaking and Entering), Melina Kenakaredes ("CSI: NY"), and David Harbour (End of Watch).
Ric Roman Waugh (Felon) directed the Participant Media presentation in association with Imagination Abu Dhabi and Front Street Productions. Sharing production credits with Dwayne are Nigel Sinclair, Matt Jackson, Jonathan King, Dany Garcia, Alex Brunner and Tobin Armbrust.
"He elevates the material to make it compelling to a film 'goer 'beyond people who simply love action," Benjamin Bratt said about the director Ric Roman Waugh - who cast him in the role of the Mexican drug dealer.
SNITCH, inspired by the "Frontline" documentary "Snitch," is Rated PG and arrives in theater February 22, 2013.
WEtv's 'Braxton Family Values' airs its third season March 14, 2013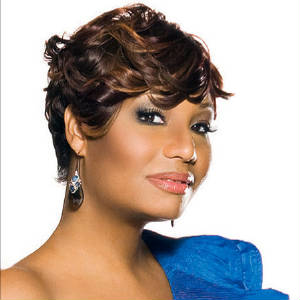 Has life become a reality show, there are so many, but the Braxton's reality show must be a good one because WEtv is about to air its third season March 14, 2013 at 9:00 p.m. ET/PT. "Braxton Family Values" is based on the lives of Toni, Trina Towanda and Traci Braxton. I spoke briefly with Traci about her experiences this far on the show and what resonated was that they want to show their family is no different from our own.
"I expected the show was to reach out to our fans and show them that this is a normal family...we love as hard as we fight," Traci Braxton said about what she wanted the audience/fans to get from the show.
The third season WEtv has the girls bringing the "Braxton Family Values" 'drama' to Italy.
"I was in a different career before the show. I was on my way to becoming a housewife, but before that I worked at a mental institution...as a counselor for 15 years," Traci pointed out. "...And on the side I was singing. In season three...I talk to youth."
Learn more about the reality series, "Braxton Family Values, by visiting www.WEtv.com.
Actor Sharif Atkins gives the gift of smile in new venture with Operation Smile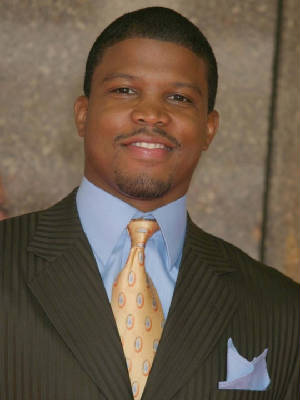 "Independently, on my own, I've been giving small amounts over three years," said actor Sharif Atkins about how his venture into becoming the official Smile Ambassador for Operation Smile began. "What I seen on television...pulled me in and I decided to start giving. I am doing what I can..."
The organization's global efforts are to provide free surgeries for children born with facial deformities. The money raised by the organization, with Atkins help, will provide life-changing surgery for children around the world who are suffering from clefts.
As the Smile Ambassador for Operation Smile Sharif made a trip to experience this free life-changing operation for himself. He said the operations are no longer than four hours.
"I came away feeling Operation Smile was an extension of the hand of God," he said sincerely. "I was able to witness three of the four surgeries (during the trip)."
Atkins is currently seen in "White Collar" which airs on USA Network and began its fourth season last month. It airs on Tuesdays at 10/9c. Sharif began his career in Chicago theatre and landed a five year run as Michael Gallant on "ER." He had many appears on projects such as "The Good Wife," "CSI: Miami," "Criminal Minds," "Cold case," "Raising the Bar," and "Num3ers."
Learn more about Operation Smile at www.OperationSmile.org and about Sharif Atkins in USA's "White Collar" log onto www.USANetwork.com/series/whitecollar.
(Columnist: Eunice Moseley is a PR/media & promotions consultant, and as well as a syndicated entertainment columnist for over 20 years - www.ThePulseofEntertainment.com.)
March 1, 2013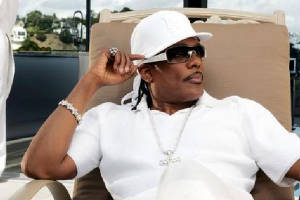 Six-time Grammy winning Charlie Wilson offers love in abundance on new album, 'Love, Charlie'
"I approached the recorded with a lot of love...to celebrate women and what this means to the male population," said six-time Grammy Award winning Charlie Wilson about his newest album release, "Love, Charlie," on RCA Records. Managed by P Music Group, Charlie has been single handedly - almost - proving that age "ain't nothing but a number" in his performances that provide vocals to match that of those artists that are much younger. "I was on the road...I just told my manager I just want to cut this record. I started turning people down for shows."
"I promised all my (song) writers it would be a single," Charlie laughs a little at the thought of giving the songwriters that extra push to make the songs great, and it worked.
Wilson, who is winning the battle on prostate cancer and has raised 380 million for its research, began his career as the lead vocalist of the legendary Gap Band. Aside from six Grammys Charlie has also garnered BMI and Soul Train Awards.
"I believe in something greater than myself and I want to put it first, put God first," Charlie pointed out when I mentioned one of my favorite songs on the "Love, Charlie" album include the first track "If I Believe." That number made me cry through the whole song to the last note. "I put it first because the whole world is in need of love...a pick me up. People need faith and hope."
Well, if you ever need your spirits 'picked up" just play Charlie Wilsons' latest project "Love, Charlie" and you will be just fine. Other cuts off the album that are my favorites include "I Still Have You," "Say" because it's beautiful in its entity, "Turn off the Lights," and "My Baby" because, though a love song, it's a hot dancer number.
Find out more on Charlie Wilson and upcoming shows at
www.CharlieWilsonMusic.com
.
Keith Washington is Marvin Gaye in the stage-play 'My Brother Marvin,' arrives in Baltimore/DC area this weekend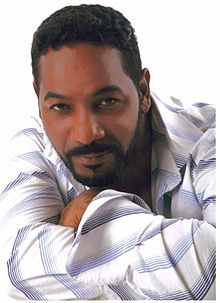 Inspired by and told from the vantage point of Marvin Gaye's sister Zeola Gaye, Angela Barrow Dunlap theatrical drama 'My Brother Marvin" stars Emmy winning Lynn Whitfield (Josephine Baker Story) who plays Marvin's mother Alberta; Clifton Powell as Marvin Gaye, Sr.; Tony Grant as a young Marvin Gaye, and Keith Washington as an older Marvin Gaye.
"I watched his videos and his sister has a book about Marvin," Keith Washington said about preparing for his role as Marvin Gaye in the stage-play that began touring in mid-February and arrives in the Baltimore/Washington, DC area this week (Baltimore Lyric Feb. 28, 2013 - March 3rd and DC's Warner Theater March 5th - 10th). "As a method actor you do your research...on his mannerisms and the way he spoke. His body language when he singing, his soft spoken words and the way he delivers to someone. He was the prince of Motown! Friends and Martha Reeves say I remind them of him. I'm somewhat of a soft spoken person."
"My Brother Marvin" is a gripping dramatic account of the life of the man who transformed and revolutionized Soul music. It outlines the story and life that ended in tragedy. It focuses on Marvin's relationship with his mother, father and siblings. It will include elements of the private memoirs of their mother and letters of their father.
Angela Barrow-Dunlap is one of the most acclaimed theatrical writers, director and producers of urban stage-plays.
"We're on tour for 4 or 5 months. I also have a single out, 'Thinking Bout You,' on iTunes," Washington added. "I love Marvin so much; people told me I should do it. Marvin suffered from voices in his head...loving his mom to the core and dealing with his father."
"My Brother Marvin" takes the cast to Cleveland and St. Louis in March and in April Columbia, SC, Atlanta, New York, Rockford, IL, Chicago, Louisville, KY and Newark, NJ. For more information on the "My Brother Marvin" tour log onto www.DetroitTouringCo.com.
Jazz/Soul vocalist Gregory Porter receives another Grammy nomination for 'Real Good Hands'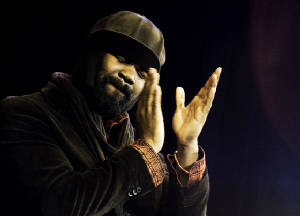 "The theater was the first place where I could make money," said multi-Grammy Award nominee Gregory Porter about his career as a Jazz/Soul vocalist. "Wherever I perform it makes money. I would say at age 24 is when I started to get out there, right after college. I have made significant gains in the last 8 years when I decided to focus on music (full time).
I had the pleasure some months ago to see him perform at The Mint in Los Angeles and the lines to see him started forming hours before he even arrived. The crowd stood by the stage almost star-struck waiting another hour for him and when he hit the stage they transformed into a hungry Gregory Porter-crowd. They knew every word to every one of his songs and his musicians were the finniest I've ever heard.
He is much deserving of the most recent Grammy Award nomination for his album "Good Hands" single "Real Good Hands" in the Best Traditional R&B Performances category and his single "Be Good" was iTunes.com's 2012 Best Jazz Album.
"I'm writing for my next project," Gregory informed me about what he is doing now. "For me that's experiencing life and experiencing people, both the bitter and the sweet. I take all of it in."
For more on Gregory Porter, his latest and upcoming projects log onto www.GregoryPorter.com.

(Columnist: Eunice Moseley is a PR/media & promotions consultant, and as well as a syndicated entertainment columnist for over 20 years - www.ThePulseofEntertainment.com.)
March 8, 2013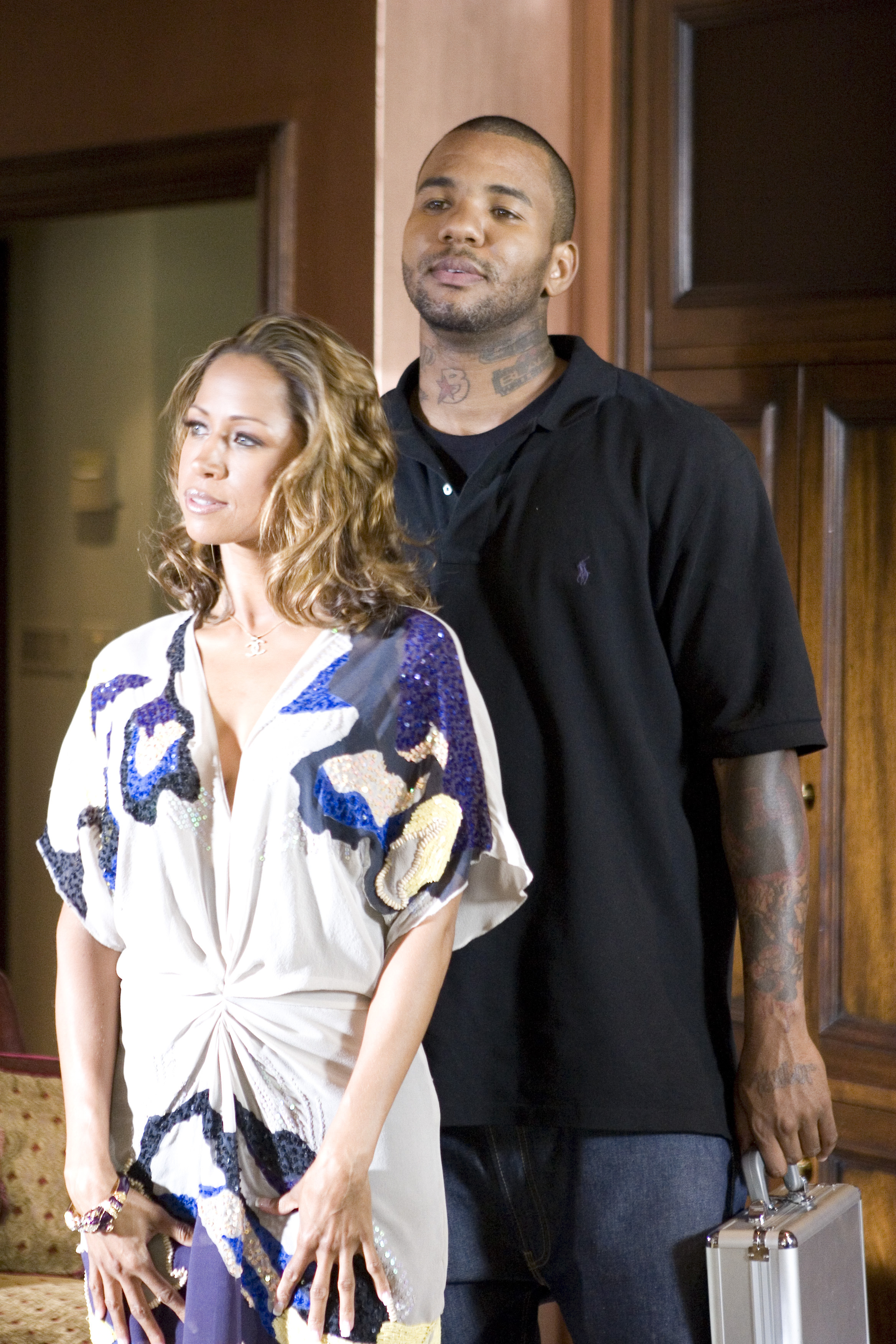 Stacey Dash and The Game give stellar performances in House Arrest, on DVD March 26, 2013
By
Eunice Moseley

Josiah Films LLC, in association with Rhythm Pictures LLC presents House Arrest starring Stacey Dash and The Game who deliver stellar performances as a couple torn apart by lies and the crime. The Lionsgate Home Entertainment Andrea Weathersby film, House Arrest, follows the life of the beautiful Stacey Dash (Dysfunction Friends) who plays Chanel Willows, a high maintenance woman pampered by boyfriend DeAndre (The Game).
Without knowing it she has been pulled into the computer chip schemes of her boyfriend and is now under house arrest. Although she is innocent her boyfriend wants her to take the fall because for him it would be three-strikes with the law. She is torn on what to do because of her love for him until she learns he has been unfaithful.
While forced to stay home Chanel faces the fact that her high-powered lifestyle has made her neglect her family and young daughter. Overseen by a ruthless patrol officer played by Rolonda Watts, Chanel goes through an evolution. Comedian Red Grant does an outstanding job as her best male 'gay' friend.
Also starring in House Arrest are BeBe Drake, Shelli Boone, Roy Fegan, Chico Benymon, Corey Blevins, Jesse Garcia, Oliver Brown, Jonathan "Lil J" McDaniel and Kiera Washington. Rated R House Arrest is directed by William Washington and produced by Miriam Holder-Jacobs. Written and executive produced by Andrea Weathersby and Cassius V. Weathersby, House Arrest arrives on DVD March 26, 2013.
Vesta Williams feels completion with 'Seven,' her last album to be released March 26, 2013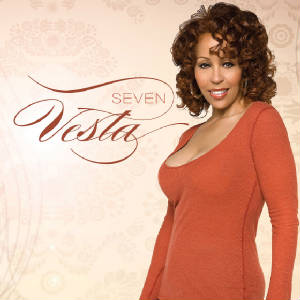 "We didn't have a name at the time,' said Devon Collins owner of Stimuli Films which is releasing the seventh album of the deceased vocal legend. "This goes back a long time. We been friends for years and she asked to do a record in 1995...we stayed in touch. I was in L. A. talking about starting a record label...and Vesta's name came up and while we were there Vesta called me."
As I listened to the story behind the last recorded music of Vesta Williams, told by Devon and the album's producer Tony Nicholas, it became clear to me she - if even subconsciously - knew her days here were coming to a completion.
"She still had that voice...to put out a good record," he pointed out. "We had just completed it and I asked her several times (about the title) and she kept saying, 'Seven represents completion.' She really wanted that 'home' feel. It was really an important album to her."
Edwin Nicholas, Devon Collins and Kahlil I. Pedizisai produced the "Seven" project for Vesta who began singing as backup for Chaka Khan, Gladys Knight, Stephanie Mills and Anita Baker. She released her own album in 1989 titled "Vesta 4U." Her third album "Special" garnered a #2 R&B Chart topper for the single of the same name. Other hits that came out of her previous six recorded album releases include "Once Bitten, Twice Shy" and "Sweet, Sweet, Love."
"She knew something. A lot of the things she said only now make sense," Tony said about Vesta. "She really wanted to give back. We brainstormed a social campaign around...young women."
"I kept asking her, completion of what?" Devon added. "She was adamant that in seven months she wanted it to come out."
Vesta Williams "Seven" just released its first single "Better Days," a powerful and uplifting farewell gift.
Caribbean-American Opera singer Bridgette Cooper releases an album of 'Great American Art Songs'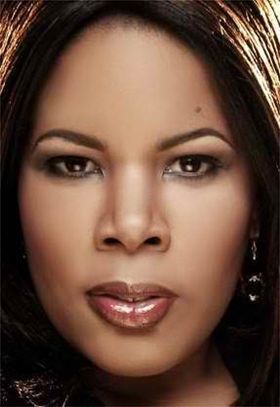 Well known Caribbean-American opera singer Bridgette "Bri" Cooper releases new album of a collection of independent composers in "Great American Art Songs." Also an actress Bridgette has appeared on "The Wire" and seems very excited to introduce to main stream her genre of music.
"These are less known composers of our time," Bri pointed out. "I'm excited to educate the audience."
When we talked about the opportunities a woman of color can received in the classical genre Bri said, "I wanted to perform at Carnegie Hall and I got a chance to do that, I wanted to go to Europe and I had that opportunity... to study in Australia. I want to perform with the Metropolitan Opera. I'm getting closer to it."
Her acting role on The Wire to Bri was a learning experience.
"At first I was not going to do the extra role...but later they said they had another part," Cooper emphasized about the benefit of extra roles. "The days are long and you have to be on time. When I do opera that's it...we have to rehearse and there is no learning while you are doing it."
Bri said she is working on an Opera Hip-Hop merger project. Find out more about Bridgette Cooper and her "Great American Art Songs" at www.BridgetteCooper.wix.com.
(Columnist: Eunice Moseley is a PR/media & promotions consultant, and as well as a syndicated entertainment columnist for over 20 years - www.ThePulseofEntertainment.com.)
March 15, 2013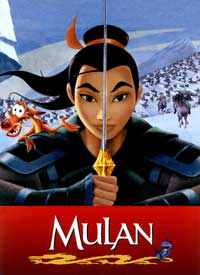 The Bancroft brothers are excited about three-disk combo release of Mulan and Mulan II
By
Eunice Moseley

"I'm an artist and did a majority of Mulan," said Tom Bancroft (Aladdin) supervisor of animation on Mulan. "(The challenge) Eddie Murphy's dialect... just getting his mouth to open and close very fast."
Eddie Murphy (Tower Heist) is the voice of Mushu in Mulan. Mulan is the tale of honor and courage, when a princess, Mulan, disguises herself as her father to save him from serving in the Imperial Army. She is accompanied by her pet dragon Mushu.
Mulan is set in China and based on a Chinese legend. The digitally mastered film is celebrating its 15th anniversary with the release of Mulan and Mulan II in a three-disk Blu-ray combo pack.
In Mulan II, Mulan and Shang (Donny Osmond) journey to a distant city to save their empire.
"We have control over everything," said Tony Brancroft (Beauty and the Beast) about his job on Mulan's director. "I was very blessed to have Barry Cook (Mulan)...you need two directors (in animation). My co-director was a believer (in Christianity) and I found that to be a benefit. Buddhism was and is the main belief system in China, so it had to have some element of that for her journey."
Brothers Tom and Tony Bancroft wear their Christianity on their sleeves and includes it also in their projects and choices of projects. Darrell Rooney and Lynn Southerland directed Mulan II. The Rated G animation by Disney was the company's 36th animation and grossed - at release in 1998 - over $300 million.
'Big Time Rush' Challen Cates ready for another season as Mrs. Knight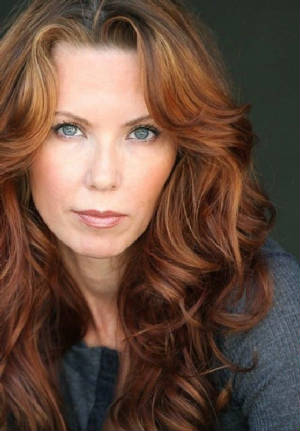 In April, 2013 Nickelodeon's #1 live-action musical-comedy "Big Time Rush" returns for a fourth season. Challen Cates, who plays Mrs. Knight the mother to hockey-playing boy band member Kendall (and younger sister Katie), spoke with me briefly about her role and the show.
"We do a table read on Wednesday or Thursday before we shoot," said Challen about her day on the set of Nickelodeon's "Big Time Rush." "It's the first time we see the script... its fun to see what we're going to do."
When asked if they get to adlib Cates said, "It's funny...if it makes the director laugh he keeps it in."
The series focuses on the misadventures of the four hockey players from Minnesota who discover themselves in Hollywood as a hot boy band. Challen's character Mrs. Knight is affectionately referred to as Momma Knight; she is fun but always there to instill moral values to their crazy shenanigans.
"I lived in Atlanta...it wasn't that hard to get work...in Los Angeles the pool was enormous," she pointed out about her acting journey. "I went from booking every other week to it being really hard. That was before the internet. I still hope it gets bigger and better for me."
Challen Cates has had a recurring role on NBC's daytime drama "Passion," has acted in "Desperate Housewives," "Criminal Minds," "CSI: New York," "Monk" and "Missing."
Smooth Jazz sax man Mekiel Reuben gives good vibes on new project, 'If You Were Here Tonight'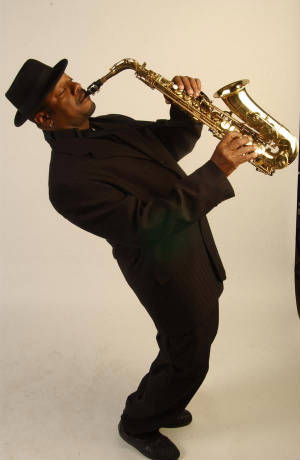 "When I first started this project I had a lot of songs in the can," said saxophonist Mekiel Reuben about his latest album release "If You Were Here Tonight." "David (Vasquez) created the vibe," Reuben said of the title track. "I give David a lot of credit for creating the songs. This is my third time working with David."
Mekiel said in preparation for his songs he learn from people and he listens to them.
"If it's something I can use (I listen) and if it's not I throw it away," he said about his "process."
This is his seventh recording project and it features the lovely vocals of Nigerian singer Mary Akpa. It also featured David on keyboards and Reuben plays the alto, tenor and soprano sax.
My favorite cuts from the "If You Were Here Tonight" include "Moondance," because of the lead vocals of featured singer Mary Akpa; "At Seventeen," which brought back my memories at that age; "Another Sunday," a Smooth Jazz selection that's great for a lazy Sunday morning; the cover of "Lovely Day," because I love the bass which made it a funky cut; "Summer Breezin,'" another smooth selection that had the sax crying, and "I Just Wanna Be With You."
"The project delivered what I wanted it to," Mekiel said in closing.
Find out more about Reuben and his new project at www.MekielReuben.com.
(Columnist: Eunice Moseley is a PR/media & promotions consultant, and as well as a syndicated entertainment columnist for over 20 years - www.ThePulseofEntertainment.com.)
March 22, 2013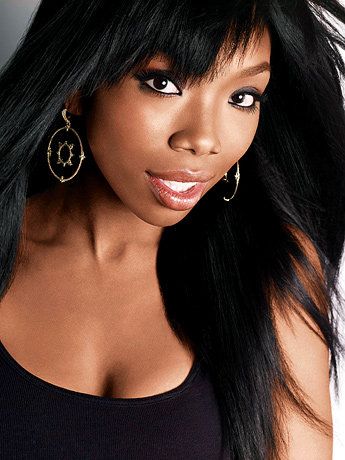 Brandy and Kyla Pratt are back for a new season of BET's 'The Game' and 'Let's Stay Together,' premiering March 26, 2013
By Eunice Moseley


BET Network has two hits series "Let's Stay Together" and "The Game" which are returning for a new season Tuesday, March 26, 2013 premiering at 10pm and 11pmET/PT.
Its talented stellar cast is what I feel the attraction is, though the store lines are well written (by and true to life, the talented cast - I'm sure - is what keeps us tuned in. You have the bubbly Wendy Raquel Robinson, the talented Hosea Chanchez and Coby Bell, and multi-platinum selling Brandy leading the way at "The Game." Erica Hubbard and Kyla Pratt is shinning the light on "Let's Stay Together" cast. Then they throw in the guest appearances but John Singleton, Ciara and Rockmond Dunbar ("Sons of Anarchy") on "The Game," and Christine Keyes (Note to Self) and Jackee' Harry ("The First Family") guest starring on "Let's Stay Together."
"I was really impressed with the show," said multi-platinum selling Brandy about her role on "The Game." "They offered me the role of Chardonnay. It was more about the character...I love Chardonnay...little do people know, that's who I am. This is a coming out role."
This new season "The Game" is seen through the eyes of new comers Lauren London who plays Keira Michelle Whitake and Jay Ellis who plays Bryce "Blue" Westbrook an NFL draft pick.
"A couple of the writers on the show use to work on 'One on One,' a show I did a couple years ago and they contacted me and asked did I wanted to be in the show," said the talented Kyla Pratt (Dr. Dolittle, The Proud Family) about her role on "Let's Stay Together." "I said, 'Of course.' ...It's a guest starring role."
The third season of "Let's Stay Together" continues to address keeping relationships together with a main focus on Nadine Ellis who plays Stacy and Bert Belasco who plays Charles fighting to stay together after a "perceived" indiscretion by Charles seen by Stacy.
Also appearing on "Let's Stay Together" are Joyful Drake, Ronreaco Lee, Jackie Long, T'Keyah Crystal and Lawrence-Hilton Jacobs. On "The Game" there are also appearances by Barry Floyd, Rick Fox, Navid Negahban, Bumper Robinson, Tae Heckard, Greg Jennings and LaMonica Garrett.
Mankind steps out of the dark cave in Dreamworks' The Croods 3D, arrives in theaters March 22, 2013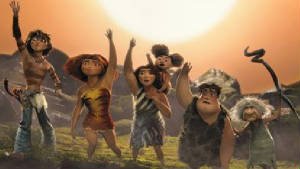 Dreamworks Animation, March 22, 2013, will release an adventure/comedy 3D animation, The Croods. The Croods is a family of cavemen (and women) who are on the brink of discover as they leave the darken caves for the light of the outdoors to only find out their world - as they know it - is about to be changed drastically. Nicolas Cage, Cloris Leachman and Emma Stone lead the cast of voices. Distributed by 20th Century Fox The Croods also stars the voices of Ryan Reynolds, Catherine Keener, and Clark Duke.
So many life lessons are in this delightful tale of adventure and comedy, as well as the beautiful 3D images presented in the different forms of creatures that may or may not have lived during that time.
The over protective father Grug (Cage), afraid of change - which means leaving the dark cave - meets a stranger named Guy (Reynolds) who has befriended his daughter Eep (Stone). Guy has all these strange new ideas and one of which is fire. Not only do the ideas of the stranger save them more times than once, but his freestyle way of coming up with them has influenced dad to come up with his own to save his life, and he does right in the nick-of-time.
The uplifting and funny Rated PG film is written Chris Sanders, directed by Kirk De Micco and Sanders, and produced by Kristine Belson and Jane Hartwell.
Bravo TV's newest reality show 'Married to Medicine' to premiere March 24, 2013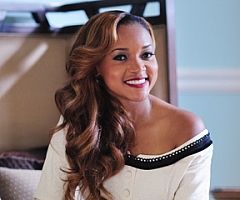 "I wrote it five years ago," said Mariah Huq, co-creator and producer of the new Bravo TV reality show "Married to Medicine." "I received too many no(s) to count, but anything worth having is worth working for. I was a public affairs news host...and I pitched it until I was blue in the face. Then I met the executive producers of Housewives of Atlanta and New Jersey."
As they say the rest is history because on March 24, 2013 after five years of pitching her reality show about the medical world of physicians Mariah Huq has found a home on Bravo TV. "Married to Medicine" is about Mariah and five of her friends who are either in the medical field or married to someone in that field.
Mariah is married to Dr. Aydin Huq, a native of Bangladesh, and it follows her life as a doctors' wife as she juggles two children, her husband, her business, her friends, her non-profit organization and helping her family build a hospital in Bangladesh in memory of her father-in-law.
"I thought people needed to see the other side of that field," she said. "...The sacrifices that are made ...Doctors' kids are sick but they still have to go to work with other people's kids that are sick."
Before the reality show Mariah explains, "When I left Tennessee for Atlanta, I went into medical sales. I just wanted to make money. My husband had to do two residencies. I held down the fort."
Huq launched Mariah Media Group and this reality show is its first project. "Married to Medicine" premieres Sunday, March 24, 2013 at 9/8c on Bravo TV.
(Columnist: Eunice Moseley is a PR/media & promotions consultant, and as well as a syndicated entertainment columnist for over 20 years - www.ThePulseofEntertainment.com.)
March 29, 2013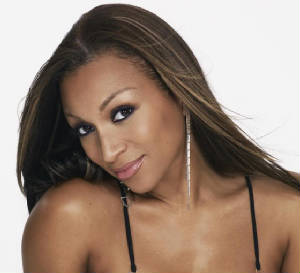 Chante' Moore signs new record deal prepares to release 'Moore is More' in April, 2013
By
Eunice Moseley
"I'm better than ever, I've grown vocally," said Chante' Moore about her upcoming studio release, "Moore is More," on her new label Shanachie Entertainment. "The album comes out in April and the single probably before that. I want the single to be 'Doctor, Doctor,' but I think it's going to be 'Misunderstood'."
Chante' Moore was born and raised in Gospel, but is noted to have Jazz influences by such artists as George Duke. The former model was 'discovered' by Louil Silas at MCA Records and soon after married NAACP Image Award winning Kadeem Hardison - which a daughter Sophia was born. She is currently married to Kenny Lattimore and they have a son.
"It's called 'Moore is More' and I think it's going to be more of what people expect and more of the unexpected," she pointed out about the new project. "This album is a reflection of where I am at this time. A lot of things I haven't or won't talk about, but I put it in songs."
Her relationship with her first husband she put in a song called "Chante' Got a Man," which earned her a Soul Train Award nomination and a Billboard listing that peaked at #2. Another familiar Chante' hit is "Love's Taken Over." She also has some famous collaborations, such as "Your Home is My Heart" with Boyz II Men and "Contagious" with the Isley Brothers. This hit appeared on the soundtrack of the film "How Stella Got Her Groove Back."
Moore wasn't too eager to sign a recording contract and explains the signing with Shanachie, "They called a few years ago. When they called I was not interested in signing with anybody. I was working consistently. I even started recording and so when they called (again), it was perfect timing. I was just making music because I was just in the mood."
Chante' has not only been busy performing consistently but appearing in theatrical projects, touring on the "Soulful Sistas" with Regina Belle, Kelly Price and Shirley Murdock, but she is going to be appearing on the "R&B Divas" Los Angeles spin-off of the show with Kelly Price and Blu Cantrell.
Learn more about Chante' Moore's "Moore is More" Shanachie release at
www.Shanachie.com
.
Blues singer Gay Marshall riding on the success of album release of Blues covers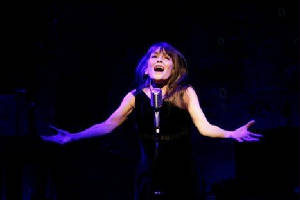 A Cleveland native, Gay Marshall started in the industry with her New Orleans style band called the Basin Street Elite and today she is riding the wave of success as a stand-out solo Blues/Jazz force in the industry. She released a new project, "Go Back Where You Stayed Last Night," a collection of Blues/jazz cover songs.
"The songs are real feel-good...real emotional songs," said Gay Marshall about her latest album release that she produced and arranged herself. "I was always into theater. I always wanted to sing and dance, though I couldn't because I didn't get a lot of encouragement. My parents said no to the arts...My parents they love it, absolutely love it (now)."
The album includes 15 covers songs from such artists as Ethel Waters ("Sweet Man"), Jimmy Cox ("Nobody Knows You When You're Down and Out"), and Tin Pan Alley.
"There are all kinds of others I'd like to record and musicians I'd like to work with," Gay added out. "I just met a young composer who wrote a musical...he called me to do a concert and he is writing songs for me now."
Her statement is a prime example of how important contacts are in the music industry to your success. Marshall, trained at the prestigious Bristol Old Vic School in England, has also performed as an actress on Broadway in such legendary shows as "A Chorus Line" and "La Cage Aux Folles.
To learn more about Gay Marshall and her latest album release "Go Back Where You Stayed Last Might" log onto www.GayMarshall.com.
(Columnist: Eunice Moseley is a PR/media & promotions consultant, and as well as a syndicated entertainment columnist for over 20 years - www.ThePulseofEntertainment.com.)
April 5, 2013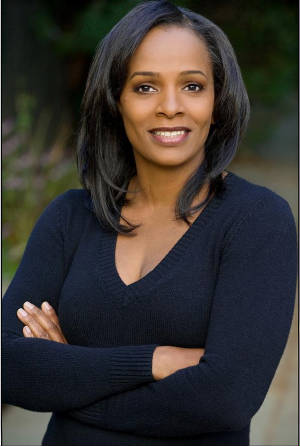 Vanessa Bell Calloway's a quadruple threat with GMC, TV One, Showtime and NBC appearances
By
Eunice Moseley

Multi-NAACP Image Award nominee veteran actress Vanessa Bell Calloway is a quadruple threat with starring roles in GMC, TV One, Showtime and NBC projects. The Cleveland native stars in the NBC series "Go On" with Matthew Perry and Tyler James (Thursdays 9:30pm/8:30c); Showtime's "Shameless" (Sundays 9:00pm ET/PT); the TV One presentation of Russ Parr's The Undershepherd with Isaiah Washington, Elise Neal, Keith David and Clifton Powell (premiered March 30, look for re-runs), and the GMC movie presentation of Between Sisters with Terri J. Vaughn (premiered March 23rd, look for re-runs).
"My character (Between Sisters) is a mother of four. Two she had before she was saved, but unfortunately her life didn't accommodate her raising children," Vanessa bell Calloway said about her role in the GMC film. "She has two with her husband and through a series of events one daughter meets another and they guest that they are sisters."
"Love trumps all," she said about the theme of Between Sisters. "It's a big story of forgiveness...we have to forgive and continue to love."
In Showtime's "Shameless" finale, Vanessa says, "It's ...quit a shocker. People will love it."
Bell started in the business as a dancer that was trained by Alvin Ailey. As a dancer she performed in the Broadway musical "Dreamgirls." She went on to acting, appearing in the daytime series "All My Children" in 1982. She starred opposite Eddie Murphy in Coming to America; opposite Angela Bassett in What's Love Got to Do with It; opposite Denzel Washington in Crimson Tide, and with Samuel Jackson in Lakeview Terrace.
You can hear Vanessa on her Internet radio-blog every Sunday at 3:00pm PT/ET.
"I have to stay busy," Bell pointed out as to why she started the online blog. "Yolanda Watts suggested it because I have a lot to offer and it's a great way to develop social media contacts."
Multi-Platinum selling Dawn Richard's debut release is creating her own niche'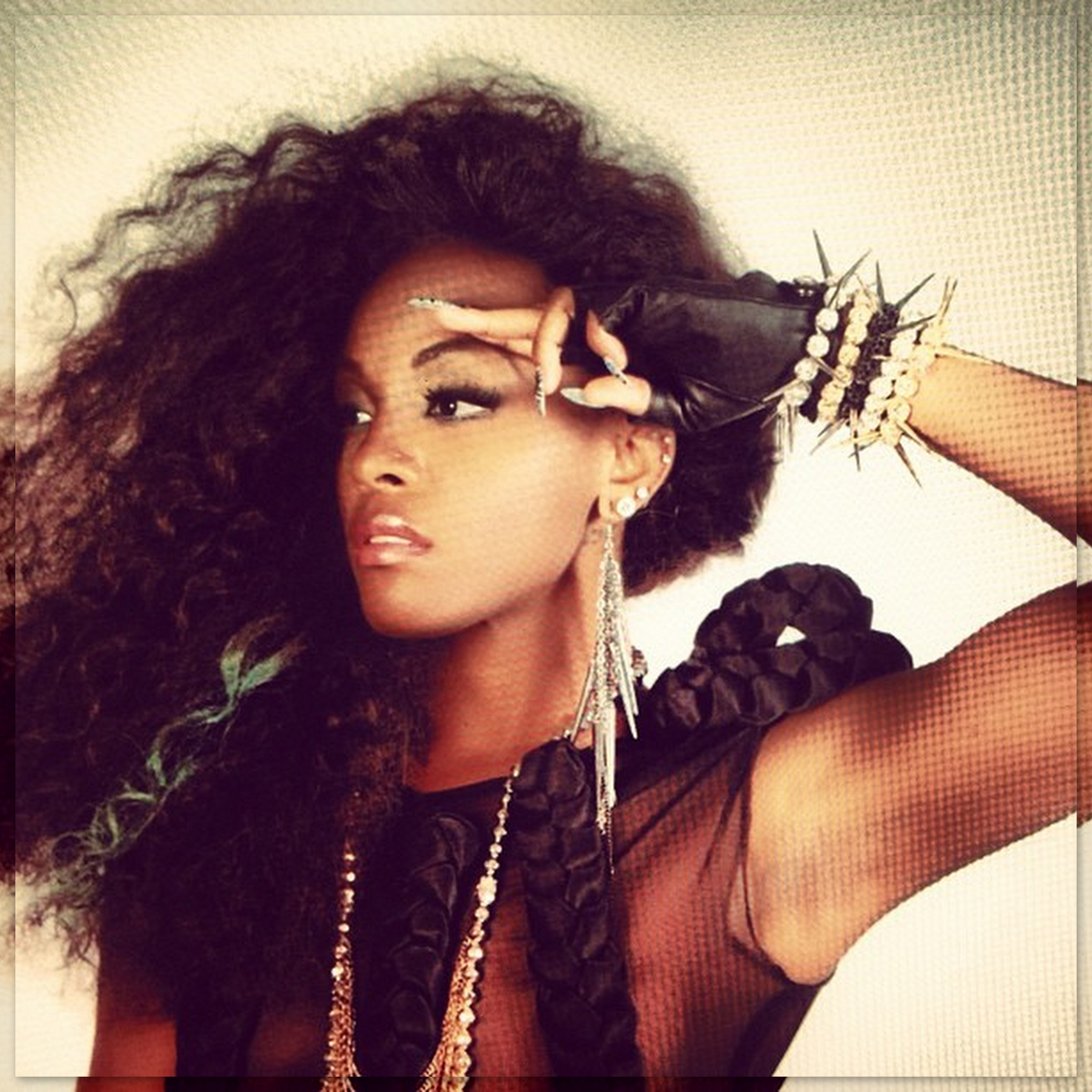 In preparation for my interview with the multi-platinum selling Dawn Richard, most notable as a member of Diddy's Danity Kane and Diddy's Dirt, I was highly impressed with the music videos ("Bombs," "Wild 'n Faith") for the already released singles from her debut album "Goldenheart," which debut at #1 on iTunes.
The music video themes and use of what nature already has to offer, in a cutting edge way is what impressed me. That cutting edge way included her and her dancers customs, as well as the dance steps delivered in a way that I am certain is going to place her apart from others and create her own niche' in the music industry.
"I am a dancer," Dawn Richard pointed out. "I tried out to sing the National Anthem (for an NBA game)...My girls told me to try out (for Diddy's reality show). I just wanted to sing."
In talking about her cutting edge videos Dawn said, "I love visuals. I grew up watching Michael Jackson and Missy Elliott videos."
Richard also made it to the Guinness Book of Records with the group Dante; they are the first female group to get two #1 hits in a row in 2009. I believe Dawn is looking to be unique in everything she does and she is succeeding.
Baltimore celebrity DJ B-Hen joins 3rd season of VH1's 'Master of the Mix,' airs on Mondays at 10pm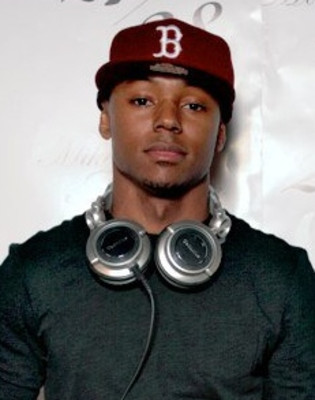 "(Corporate job) I gave it away. I quit," said celebrity DJ Brian "DJ B-Hen" Henry about his career as a DJ. "It wasn't for filling, it wasn't making me happy."
So the Morehouse College graduate became a disc-jockey for celebrities such as Kelly Rowland and Queen Latifah, and for such high-profile events as New York Fashion Week and the Essence Music Festival. On April 1, 2013 he premiered along with a number of DJs across the country in the third season of a reality show competition of VH1, "Master of the Mix," which airs on Mondays at 10:00pm ET/PT. The winner will receive $250,000 in cash. The competition is in partnership with Smirnoff Vodka
"DJing places you on a platform to do amazing things," DJ B-Hen pointed out. "I had many jobs but none spoke to me. You have to find out who you are and your mission."
Currently residing in the Los Angeles area DJ B-Hen believes it's his choice of music that has made him a celebrity DJ hit in just three short years.
"I love music for the feeling," he said. "Music is a language that speaks to everyone. Music transcends. I carry my personal (selections) from New Jack Swing to Swedish Mafia... it varies across the board. You can't put people in a box."
For "Master of the Mix" DJ B-Hen said he auditioned like everyone else.
"I think what they saw is my showmanship," B-Hen said when asked how he was able to get on such a high-profile reality show to get a chance to win ¼ million dollars. "I'm in it to have a good time...as well as my passion."
"Master of the Mix" is produced by GTM, a 360 marketing and content development agency and Electus, who in partnership with Diageo and VH1 are the show's Executive Producers. Electus international retains all global rights for the format.
Find out more on celebrity DJ B-Hen at www.DJBHen.com.
(Columnist: Eunice Moseley is a PR/media & promotions consultant, and as well as a syndicated entertainment columnist for over 20 years - www.ThePulseofEntertainment.com.)
April 12, 2013
Brian Helgeland's Warner Bros. presentation of 42 is an epic accounting of a baseball legend, arrives in theaters April 12, 2013
By
Eunice Moseley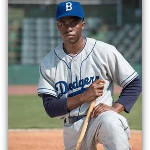 Academy Award winner Brian Helgeland wrote and directed the Warner Bros. Pictures presentation of 42: The True Story of an American Legend, a bio-film based on the life of the legendary Major League baseball player Jackie Robinson. A somewhat dramatic film, 42, tells an epic accounting of how Jackie Robinson, played by Chadwick Boseman (The Express), broke the race barrier in Major League Baseball. Rated-13, 42 arrives in theaters April 12, 2013.
It's also a romantic love story between Robinson and his wife Rachel Robinson played by Nicole Beharie. In addition, it is a story of two men - Robinson and Brooklyn Dodgers General Manager Branch Rickey, played by Oscar nominated Harrison Ford (Witness) - who together changes the game of baseball forever when they spark sports' integration with Jackie's hiring in 1946.
The acting provided by Boserman as Jackie Robinson was so epic it made me wonder if he came from a background in baseball. Beharie's portrayal of Jackie's widow Rachel was stellar and Harrison Ford's portrayal of Branch is worthy of the highest accolade.
The brutal truth of life as a black America in that era is still shocking to me, having to confront how easy it can be to suppress a person or group of people with hate, yet have your spirits soar as the story of Jackie Robinson ends in triumph over hate with the use of patience and love. To watch how that "patience and love" spread to his team and onward is amazing to watch. This film, 42, will leave the viewer with a since of pride and a fever to prevail all suppression.
April 15th is Jackie Robinson Day, commemorating the date of his first game as a Brooklyn Dodger. Christopher Meloni, Andre Holland, Lucas Black, Hamish Linklater and Ryan Merriman also star in 42. The film is produced by Thomas Tull, with Dick Cook, Jon Jashni and Jason Clark serving as executive producers, and Darryl Pryor and Jillian Zaks co-producing.
Warner Bros and Legendary Pictures present 42, a Legendary Pictures Production. Visit www.42Movie.com for more information.
Dimension Films presents Scary Movie 5 with Katt Williams, Snoop Dogg, Bow Wow and Lindsey Lohan appearing, arrives in theaters April 12, 2013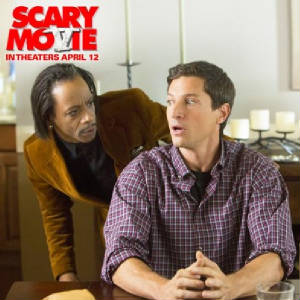 "I got something to prove," said comedian/actor Katt Williams about his approach to his character, that of a priest, in the Dimension Films presentation of Scary Movie 5. "When I got the casting list I was #13 of the pickings."
The Malcolm Lee directed Scary Movie 5 has a long list of cameo appearances by a list of A-listers such as Snoop Dogg, Shane "Bow Wow" Moss, Terry Crews, Charlie Sheen, Lindsay Lohan, and Mike Tyson. Executive produced by Bob Weinstein, Harvey Weinstein, Matthew Signer and Brian Bell Scary Movie 5 is the latest in the Scary Movie franchise that spoofs Paranormal Activities, Mama, Sinister, The Evil Dead, Inception and Black Swan. Others who star in the film are Ashley Tisdale, Molly Shannon, Simon Rex, Jerry O'Connell, Sarah Hyland, Katrina Bowden, Terry Posey, Kate Walsh, Heather Locklear and Mac Miller.
"It was so fast paced," Katt (Norbit), who can also be seen in The Obama Effect, recalled about shooting the film. "Malcolm Lee is director so we knew good hands were on the wheel."
Katt gave a very pleasant interview, though he is known for his negative press, but he seems to take it as part of the business he happens to be in, "I've had the benefit of doing it for so long I see both sides of it. I understood, 'don't let them take your joy,' but I never understood how they can do it. So I make everyday fresh as possible - the best of life, the best in laughter. Every time I go to sleep and wake up it's a brand new day."
Lee, on Scary Movie 5, worked alongside comedic director David Zucker (Airplane, The Naked Gun franchise), who wrote and director Scary Movie 3 and 4, and co-wrote Scary Movie 5. The Rated - R film arrives in theaters April 12, 2013.
Britain's Swing Out Sister releases CD/DVD set, 'Private View'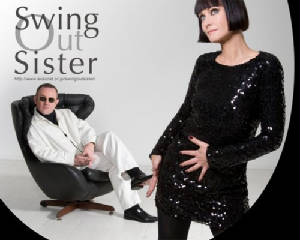 Known for their "swing out" style the British natives Swing Out Sister releases their latest project, a CD and DVD set, "Private View" on Shanachie Entertainment. Swing Out Sister consists of Andy Connell and Corinne Drewery. The duo has been contributing to music history's archives for so long they've carved their own style genre, "swing out."
"I suppose we developed the sound," Corinne said about their "genre." "Originally it was three of us, now we are down to two. I love Pop music - Motown in particular."
When discusses the longevity of Swing Out Sister Drewery credits their ability to accept each other's differences, "We didn't start out smooth. We were always contradicting each other, especially on the first album. We had to smooth it out to make it work."
"The fact that we are two different people (help define their sound)," she added. "We are musical people. We just kept on developing...the stuff that inspired us...music inspires us. I think a lot of our inspirations - like most British artists - come from American music."
The "Private View" double set has a fresh sound that I enjoyed and my favorites on the project include "Now You're Not Here," "Breakout" and the cover selection "La La Means I Love You" because they define that "swing out" sound.
For more about Swing Out Sister and their latest release, "Private View," log onto www.Shanachie.com.
(Columnist: Eunice Moseley is a PR/media & promotions consultant, and as well as a syndicated entertainment columnist for over 20 years - www.ThePulseofEntertainment.com.)
April 19, 2013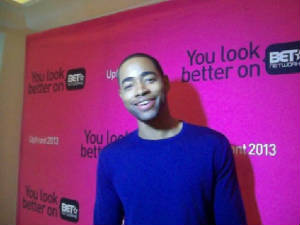 BET unveils its new and recurring programming at their annual Upfront Presentation
By Eunice Moseley

Bet Networks, a Viacom company, the nation's leading cable provider for African-Americans unveiled its new and recurring programming for 2013's third and fourth quarter, and the first quarter of 2014. The BET Network unveiling included programming for Centric, a 24 hour entertainment channel for multi-cultural adult viewers.
Held in Chicago, New York and Los Angeles BET's Upfront Presentation attracted some of the casts of the shows to support the network attempting to impress its potential advertisers and other needed supporters. In covering the Los Angeles presentation I was overjoyed with a performance by one my all time favorite female singers Chaka Khan. Then another favorite singer Gladys Knight spoke on her role on the BET series "First Family."
"First Family" was renewed along with "Real Husbands of Hollywood," the #1 sitcom on television for ages 18-49; "106 & Park," with four hosts lead by the prince of Hip-Hop Bow Wow; "Let's Stay Together," "The Game," with superstar Brandy still in leading role as Chardonnay, and "Bobby Jones Gospel."
"I played a little football in middle school and high school," said Jay Ellis who stars in the new season of "The Game" opposite Lauren London - his love interest - as a new NFL draft pick. On what we can expect in the new season of 'The Game" Ellis said, "You get to see Blue move to San Diego and figure out what it's like to be an athletic...and you get to see him meet his team mates for the first time and maybe fall in love."
New programs include the original movie Being Mary Jane, starring Gabrielle Union, Omari Hardwick, Richard Roundtree, Margaret Avery and Lisa Vidal. The unscripted reality show "Burns BBQ" about a long-standing family barbecue business, "Comic View," and "T.D. Jakes Presents: Mind, Body & Soul" are also new programs on BET.
Other familiar programming you can expect is "Apollo Live," "Sunday Best," and "The Sheards." It was announced that their specials will return: BET Awards, BET Hip-Hop Awards, Black Girls Rock," "Celebration of Gospel" and "The BET Honors."
Centrics' programming included "First family," "Centric Certified" an emerging artist showcase, and "Centric Comedy All-Stars" featuring today's hottest comedians. Its returning specials include Soul Train Awards and Centric Soul Weekend.
Sean Riggs' demands attention in Cinemax's 'The Jump Off' premiering March 29, 2013, and Into the Wood - now on DVD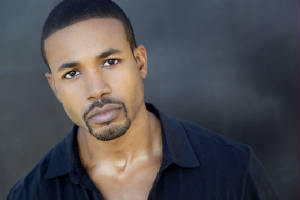 Cinemax After Dark series of Zane's, "The Jump Off," is premiering March 29, 2013 at 11:00 p.m. starring Sean Riggs (Stomp the Yard) as Ernest Bishop one of five professional men the series follows as they deal with the women in their lives. Riggs will also appear in the horror made-for-DVD film Into the Woods as David.
"Its part of a real story in Hollywood when people were disappearing and their body parts were found in the woods," Sean Riggs pointed out about the film. "I play a playboy type...comic relief, that's what he is."
Sean said people know him most for his dramatic roles but he began his career in entertainment as a comedian, which he says can be seen in shorts on his YouTube channel SlapSillyTV.
"We'd open up for Step Shows and Talent Shows," said the Chicago native about his crew, TDK, of comedians that traveled during and after his college days.
About the series based on Zane's novel "The Jump Off" Riggs says, "It's not baby mamma drama. We're not depicted as just that, there's an alternative level when money exist."
"I've worked with Zane before in 'Sex Chronicles'," he added. "But I didn't meet her until 'The Jump Off'. I love the depth of the character. I said, 'Wow.' There is a lot of masculinity and what we go through. They are rich men...sometimes we don't get a chance to be portrayed."
Sean Riggs can also be seen in the recent made-for-DVD film Back Then starring Malinda Williams and the web-series "Borderline Coyotes" about three brothers working for the Mob in Los Angeles.
You can follow Sean on Twitter at @ChicagoRiggs.
Wendell James is 'Raising Whitley' in new reality show on OWN starring Kym Whitley, premieres April 20, 2013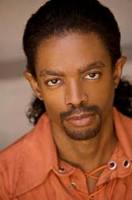 "People that know me know I been called her 'Hollywood Husband' in real life," said Wendell James - actor, clothes designer, producer and former radio show host - about his appearance in the OWN Network docu-series. Wendell is part of a group of friends of the Emmy nominated comedian/actress, Kym Whitley, who adopts and is raising her new son Joshua Whitley. "Raising Whitley" premieres April 20, 2012 at 10:00 p.m.PT/9C.
"She has a core of people around her she calls her 'village,' " James added. "I really play daddy to Joshua, I tell her who she should start dating...I was there for the adoption. He is now two years-old."
Wendell James met Kym in 2004 when she was hired to host his new shirt line launch - Wendell's Designs. The relationship grew until he was labeled her "Hollywood husband." He produced and hosted his own radio show "Talking with Wendell;" acted in the Off-Broadway play "Sex, Relationships and Sometimes Love;" 35 & Ticking, Dirty Laundry, and producer of a multi-awarding winning documentary "Gang Girl."
"I'd like to host a talk show about males, a male focus," Wendell informed me when asked what he'd like to do that he hasn't done yet. "Male fashion shows, same as 'The View' only flip it for males."
You can watch a trailer to the docu-series, "Raising Whitley," at www.OWN.com.
(Columnist: Eunice Moseley is a PR/media & promotions consultant, and as well as a syndicated entertainment columnist for over 20 years - www.ThePulseofEntertainment.com.)
April 26, 2013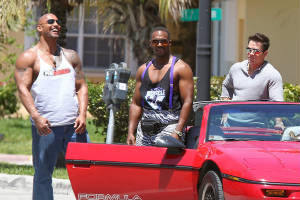 Paramount Pictures' Pain & Gain is hilarious but powerful, based on a true story it arrives in theaters April 26, 2013
By
Eunice Moseley
"It was all Michael Bay," said Anthony Mackie who stars, along with Dwayne "The Rock" Johnson and Mark Wahlberg, in the Paramount Pictures release of Pain & Gain - a true story of kidnapping, extortion and attempted murder. "I met him at a pre Oscar party chilling and he said, 'You're really funny.'...so (for this movie) he called me."
Mackie stars as Adrian Doorbal who, along with Daniel Lugo (Wahlberg) and recently released criminal Paul Doyle (The Rock), conspired to extort money from patrons of the fitness club - Sun Gym. Lugo and Doorbal worked there, Lugo was the manager. Tired of being with limited funds together they conspired to steal the wealth of a rich, but spoiled, businessman - a member of the club.
The film comes off very hilarious, but in fact those very funny moments are all true. Victor Kershaw, played by Tony Shalhoub, is the spoiled successful accountant who was kidnapped, tortured and almost murder by the fumbling criminals. Their mindless decisions made the film a comedy - the truth of the story made it dark. Knowing the actions caused by the three body builders were true brought seriousness to the project, a very powerful genuineness.
"He had more hair," Anthony laughed when I commented that he looked a little like the real Adrian Doorbal. "I did as much as I could (getting to know the character) by reading ever word written about him. I didn't want to meet him...a guy on death row. I heard in court they were waiting on him and he was in the bathroom having sex with a Para-legal."
They were eventually caught by private investigator Ed DuBois, played by Ed Harris, who was hired by Victor after the police department refused to investigate, because they didn't believe his tale of kidnapping, extortion and attempted murder - so he went looking for private help.
Lugo and Doorbal both received death sentences. They kidnapped and held Tony for a month until he signed over all his money and everything he owned. So with no money and no home Shalhoub hired Private Investigator Ed DuBois, who brought "The Sun Gym Gang" to justice.
"This is my first time working on a comedy," said Anthony Mackie who starts shooting Captain America 2 this week. "But the movie was so ridiculous. The film diffidently really shows us the demise of the American dream. People...worked to achieve more, but today people work less to achieve more." Mackie is also about to star in a film project he co-wrote titled Scout, about two scouts in Iraq with post-traumatic stress syndrome.
Pain & Gain is written by Christopher Markus and Stephen McFeely based on the book, Pain & Gain by Pete Collins. Produced by Michael Bay, Ian Bryce and Donald De Line, the De Line Picture, Platinum Dunes Production is Rated-R and will arrive in theaters April 26, 2013.
Lynn Whitfield stars in the stirring dramatic film King's Faith, arrives in theaters April 26, 2013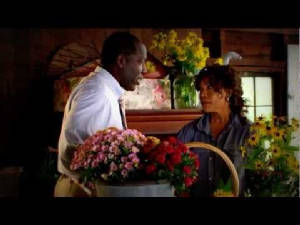 Faith Street Film Partners and Waking Giants Entertainment Group's film project King's Faith is due for theatrical release April 26, 2013 and stars Emmy Award winning Lynn Whitfield (Josephine Baker Story), Kayla Compton ("Entourage"), Crawford Wilson ("Judging Amy"), and James McDaniel (Malcolm X). King's Faith is about Brendan King, played by Wilson, who tries to leave a gang life but his past continues to threaten his new-found faith, family and future.
"They invited me...sent me a script and offer," said Whitfield about her involvement in the film that allows the audience to decide where the movie opens by accessing www.KingsFaith.com. About her character Lynn said, "I read the story and it had a lot of heart. I saw the emotional conflict and thought it was an interesting emotional character."
The film, based on a very personal true-to-life story, will touch the lives of the audience and have them asking, "How can I stand firm in my faith when life's challenges put me to the test?" and "Can someone find true forgiveness from their wrong choices?"
Lynn Whitfield said she picks her roles based on whether she has something to contribute to make the story better.
"If I can make it a personal experience," she added.
You can also see Lynn in the stage hit "My Brother Marvin," and the film The Last Letter with Omari Hardwick and Sharon Leal.
King's Faith is directed by Nicholas DiBella, and written by DiBella and Paul Root, with Pastor Kirk Dueker as executive producer. Rated-PG13 King's Faith arrives in selected theaters April 26, 2013.
Producer Carlos King is making big moves in the Hollywood reality show business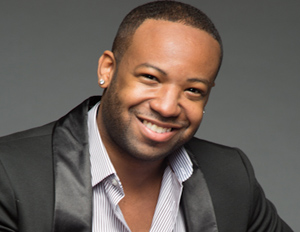 "I finished... 'Behind the Scenes' show for OWN," said producer Carlos King about his reality show projects. "(Just wrapped) 'Tyler Perry Comes to OWN' which premiers May 26, 2013."
On what we can expect from the Tyler Perry reality show King said, "He's a mogul and wears many hats. A lot of people don't know his process. They will be astounded at how he works out to clear his thoughts, does two shows, movie projects and a million other things."
Carlos is currently the most sought after producer in reality television programming. After college Carlos King interned on ABC's "The View" and "Primetime Live." He now has seven years experience as producer with such projects as VH1's "Love and Hip-Hop: Atlanta," "Season 25: Oprah Behind the Scenes," and Bravo's "Real Housewives of Atlanta," "Real Housewives of New Jersey," and "Married to Medicine" which premiered March 24th. In four years he rose from associate producer to executive producer.
"I started my career at BET ("BET Style"), an entertainment news magazine show," he informed me. He went on to work on "Real Housewives of Atlanta." "I said I can understand women. In high school they came to me (with their issues), so I was able to use that. It's the trust factor with the women, they trust me. Women mature faster than men. A woman truly never changes. Men are unable to express our feelings and what we go through. Women will analyze."
Recently Carlos launched his own company Kingdom Reign Entertainment, a production company. His plan is to continue to produce shows for the female demographics.


(Columnist: Eunice Moseley is a PR/media & promotions consultant, and as well as a syndicated entertainment columnist for over 20 years - www.ThePulseofEntertainment.com.)
May 3, 2013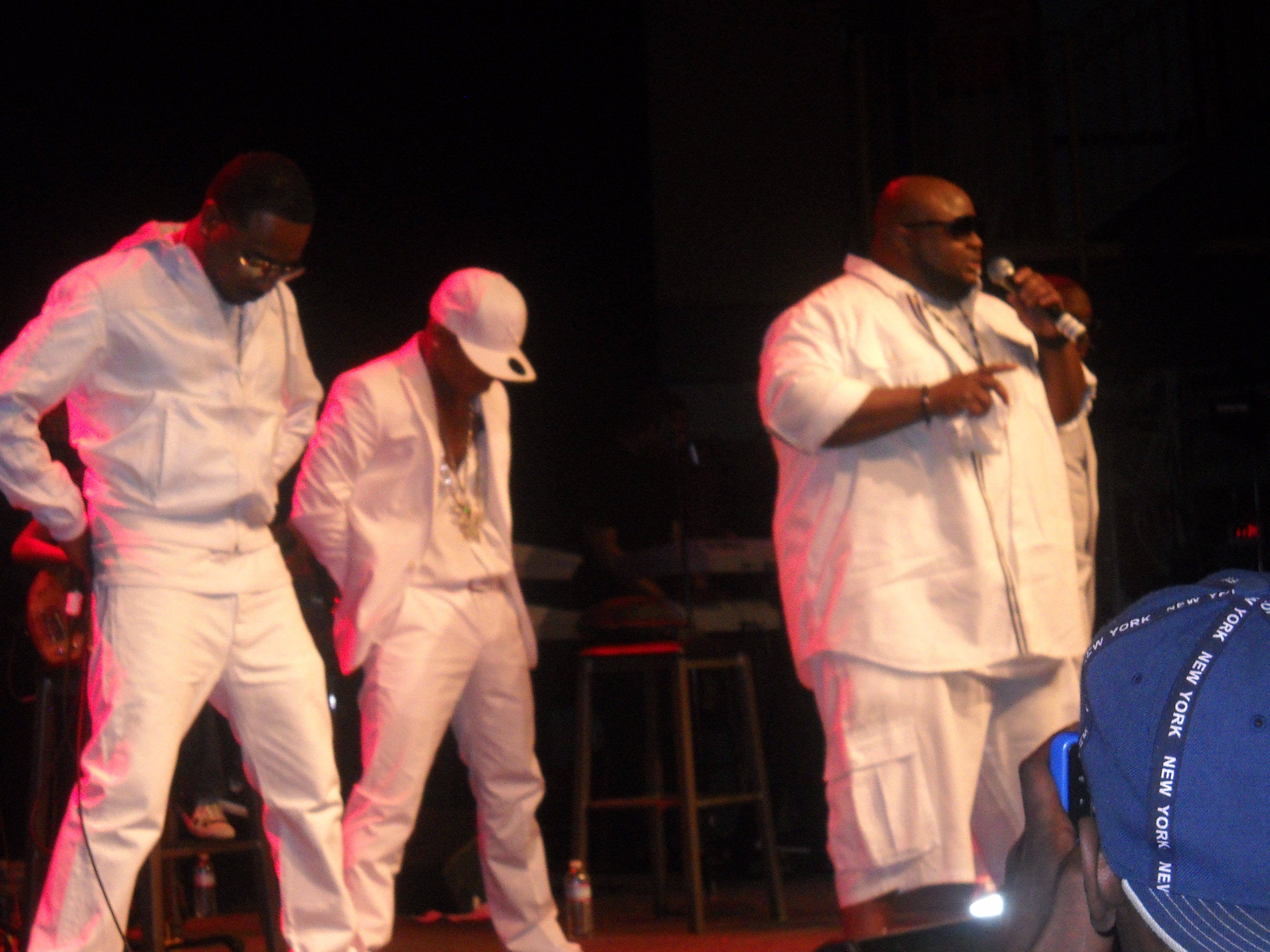 Dru Hill gives platinum performance at Rams Head Live, B.A.D. rock the roof off
I went to review the performances of my hometown legends Dru Hill (Jazz, SisQo, Tao and Nokio), along with Nokio's Rock band Black Angel Down (B.A.D.) at Rams Head Live in Baltimore with much excitement. I was excited because they tend to shut the venue down when they finish performing. Nokio's band's lead guitarist is one of the finest in the world, I believe, so I was hyped up with excitement
What surprised me, but maybe frustrated a couple, were the opening acts. It was time consuming yes, but I loved the variety and the level of talent. You had a Rock/Folk type band called Patch and a young R&B artist, DBoi, who had some awesome Michael Jackson dance moves, nice vocals and a couple of hot songs. There were also some Hip-Hop acts that impressed me too.
Nokio dressed in black angel wings and a halo took us on a personal journey of his love for Rock. I do so love Rock - even played a lead guitar until my adult years - and can tell you this band will become legends, B.A.D., remember their name.
The pressure was on with the ladies as Dru Hill's time finally came when the member who has sold more albums with his first solo release than some of today's top artists have sold in three-four releases, SisQo, looking like an angel dressed in white was followed by his brothers Nokio, new member Tao and later Jazz with his impeccable vocals. I've had the pleasure to see Dru perform three times (rehearse once) and I will tell you this show - with live band, dance steps on point, everyone dressed to a "T" - tells me Dru Hill is Vegas worthy.
They sang some of their greatest hits while doing their famous dance steps - "Beauty," "5 Steps," and "How Deep is Your Love" - and from their current release "InDRUpendence" a single titled "Away." The legends also covered hits from artists such as Prince completely filling the built-up hunger of the Dru Hill crowd.
You can follow Dru Hill on Facebook and Twitter at @DruHill4Ever.
Grammy Award winning producer Keith Harris talks Black Eye Peas and Ceelo Green projects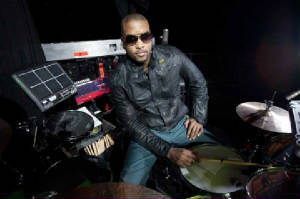 Drummer/songwriter/music director Keith Harris was working as a drummer/music director when the opportunity to work for the Black Eyed Peas on tour came to him, fore filling a life long dream. From that job Keith had the opportunity to work on the projects of Fergie, Will.I.Am, Chrisette Michele ("Be Okay") and Estelle ("American Boy").
"A lot of my collaborations happen while with the Black Eyed Peas," Harris pointed out. "Before that I'd worked on two Gospel CDs in Boston and produced a live album."
"I have to reinvent myself every three years...it's crazy cause you can hear the evolution of my music. You should not be afraid of changing," he advised me when talking about his growth and successes.
His successes also include working with Michael Jackson on "Thriller 25"; Mary J Blige ("Break Through"), Mariah Carey ("E=MC2), Chris Brown ("Exclusive"), John Legend, Kelis ("Kelis Was Here"), Busta Rhymes ("The Big Bang"), Macy Gray, Ginuwine ("Back II Basics"), Pussy Cat Dolls, Madonna and Sergio Mendes.
His last project was as music director for Ceelo Green's run in Las Vegas.
"I'm doing now what I dreamed of doing," he said about working with Ceelo Green in Vegas. "It's more of a musical. Now I want to get into films, more into television."
Keith Harris has contribution to the Black Eyed Peas include 10 singles of Grammy Award wins as producer/songwriter/music director. Learn more about this Berklee graduate at www.HPMusic.net.

(Columnist: Eunice Moseley is a PR/media & promotions consultant, and as well as a syndicated entertainment columnist for over 20 years - www.ThePulseofEntertainment.com.)
May 10, 2013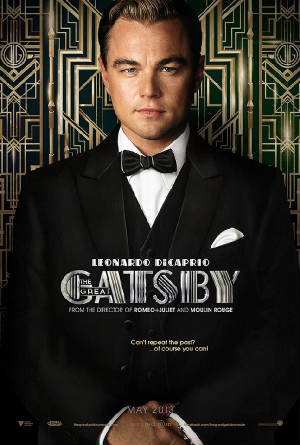 Baz Luhrmann's The Great Gatsby is a classic starring Leonardo DiCaprio and Tobey Maguire, arrives in theaters May 10, 2013
I was prepared to be bored in reviewing the Warner Bros/Village Roadshow Picture presentation of The Great Gatsby, based on the novel of the same name by F. Scott Fitzgerald, but it was an enchanting and wonder-filled experience. The Baz Luhrmann director project shown in 3D and 2D in selected theaters May 10, 2013 is sure to be a classic. It stars Leonardo DiCaprio and Tobey Maguire who both gave performances worthy of accolades.
The screenplay was written by Baz Luhrmann and Craig Pearce and offered a realistic look in to the roaring '20s era from the dirt poor neighborhoods to the lavishly rich. The film showed the realistic look into the era when morals went wild, when Jazz was the major influence (with a Cab Calloway look-a-like), and when the wealthy were either those born-into-money or those who made it rich by bootlegging, gambling and stock investments - all in pursuit of the American dream.
The Great Gatsby is told and seen through the eyes of Bond handler Nick Carraway (Tobey Maguire), who dreams of being a writer and is encouraged to do so by a psychologist helping him with his drinking and drug addiction. The focus is his relationship with his neighbor, the mystery and very rich Jay Gatsby (DiCaprio).
A tragic love story between Gatsby and a lost love Daisy (Carey Mulligan), Nick's cousin, who Gatsby left because he felt he was too poor. Daisy marries a philandering born-to-money suitor Tom Buchanan (Joel Edgerton). Gatsby life for the next five years was to make his fortune and come back to claim her.
The soundtrack of The Great Gatsby brings the film to the modern era, some may not agree that it's suited for the film, but I feel it says to the audience this can happen to you too. The soundtrack included original music by Jay-Z (executive producer), Beyonce' and Alicia Keys singing her famed "New York," the backdrop of the film.
Barrie M. Osborne and Bruce Berman are also executive producers on The Great Gatsby which also stars Isla Fisher, Jason Clarke, and Amitabh Bachchan. The Great Gatsby is Rated PG-13 and arrives in theaters May 10, 2013. Log onto www.TheGreatGatsby.WarnerBros.com to watch the trailer.
Tangi Miller's burning the candle on both ends as actress and producer, releases The Good Wifey on DVD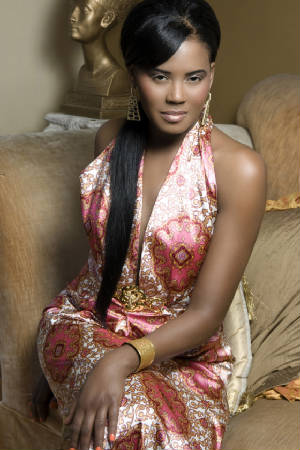 "I have a producer/writer I work with and she had a script a little bit different," said actress/producer Tangi Miller (Madea's Family Reunion) about her recently released film project The Good Wifey. "I've been known for romantic comedy...this is a dramatic thriller. It's a bit more work as an actress because she is dealing with all these issues...she is fragile because of her past."
Miller, who has at least 10 movie projects she has produced/written and starred in, made sure to point out this film is also at Redbox for only 99 cents. The Good Wifey also stars Persia White, Chico Benymon and David Ramsey.
"David Ramsey is an incredible actor," Tangi added when questioned about her co-stars. "I didn't know who he was...but I was blown away by his work."
"I just helped produce The Good Life. We shot it in Chicago," Miller informed me about her other projects. "Christopher Nolen directed it. It's about the journey of what to do in your life. There's another (film), Hollywood Chaos, about a woman who wants to be an anchor but has to rat out her friends - get their secrets."
Tangi confessed it's hard to produce and act at the same time but in order for her to keep working she had to.
"I had to create my own opportunities and my own niche," she said honestly. "I'm about to shoot Diva's Diary about a woman who lives in Los Angeles making it happen."
Tangi Miller, also a dancer, is making it happen too. Aside from her own films she has starred in such projects as "Felicity," Leprechaun: Back 2 Tha Hood, Love and Other 4 Letter Words, "Half & Half," "Cold case" and "The District."
Learn more about this fascinating woman and her projects at www.TangiMiller.com.


(Columnist: Eunice Moseley is a PR/media & promotions consultant, and as well as a syndicated entertainment columnist for over 20 years - www.ThePulseofEntertainment.com.)
May 17, 2013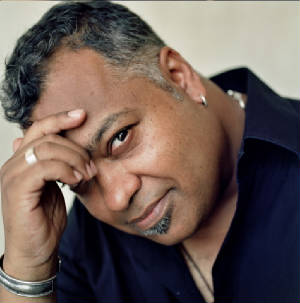 Incognito's Bluey takes a 'Leap of Faith' with his first solo album release on Shanachie
"It was more like a lightening bolt," said Bluey, founding member of the internationally known band Incognito about his solo release "Leap of Faith" on the Shanachie imprint. "I hadn't done a solo album...I've thought about it. I always have great musicians and singers around me...so it's not something that would easily come to me."
Bluey's pioneering UK blend of Jazz/Soul/Funk created by his band Incognito help give birth to a new genre of music called Neo-Soul. You get that feel on this album as he also offers his vocal masteries. I love the selection "Sky" for its Spanish flavor. I also liked the title track "Leap of Faith," which included a perfect blend of spoken word courtesy The Floacist - with a very inspiring message. Another favorite is "If You Really Wanna" and then there is "Live like a Millionaire," because I loved the electric guitar support, Bluey's tenor style and the ending.
"I said to myself...no Incognito for a month. Just turn out some songs," the UK native said about the process of creating his solo project. "The idea was to write a song a day. I didn't stop and 27 days later I was finished."
Bluey enlisted the help of Richard Bull, who is also on electric guitar on the album, to co-write/produce it.
"When I'd wake up I would have a course made, by mid-day it's written and by the end of the day it's finished," he pointed out as I became fascinated with how he could complete a song in a day.
I was also impressed with his ability to hold his own vocally, so much so that I would love to hear more solo material from Bluey in the years to come.
BET is about to show 'Anything Can Happen' with its BET Awards '13 and BET Experience at L.A. Live June 28 - 30, 2013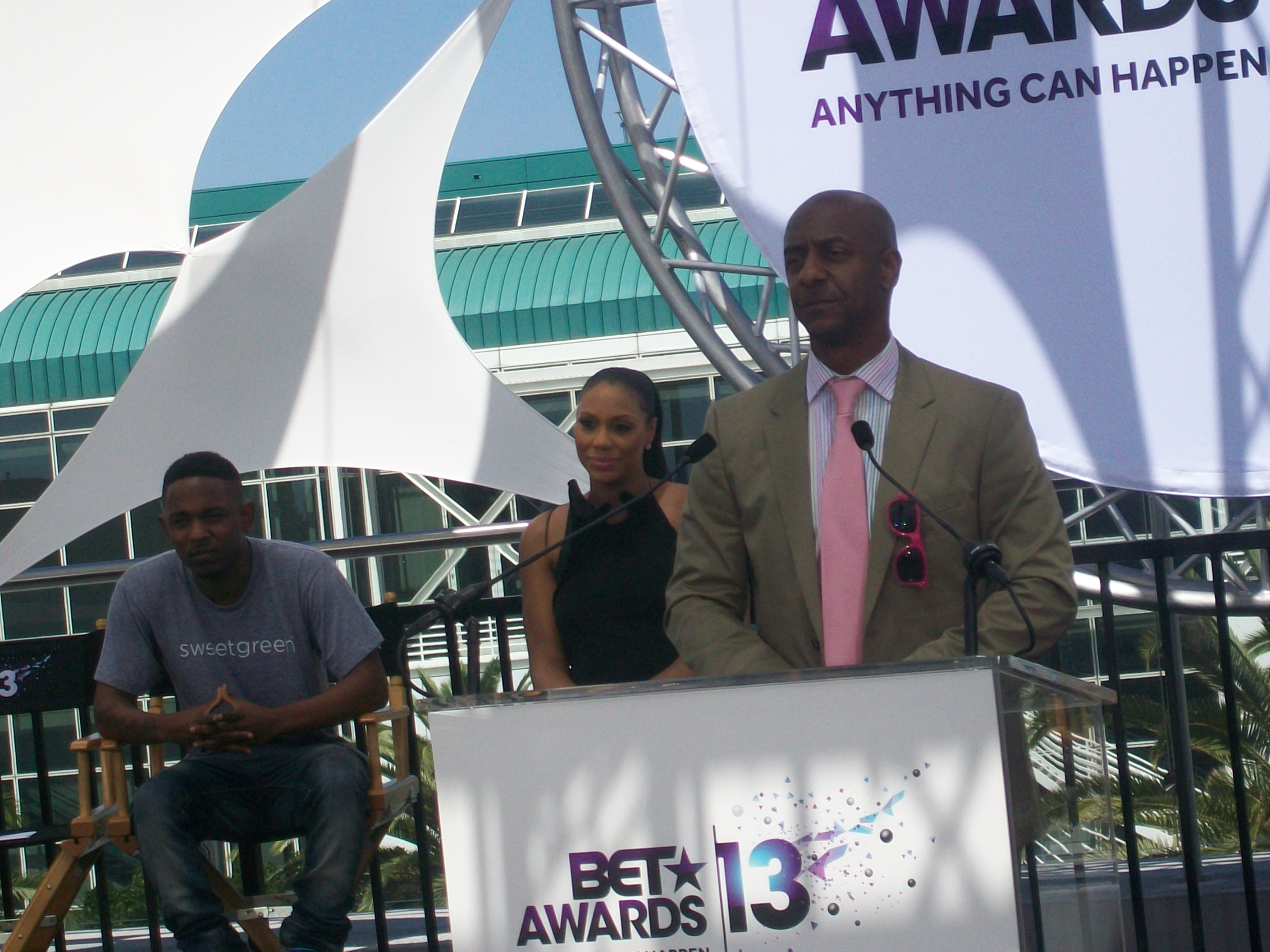 BET Network "must have had a good year" the media crowd whispered at the recent BET Awards '13 Nominees Announcement held at the ICON Ultra Lounge in Los Angeles. The awards show with its theme of "Anything Can Happen," will air live from the Nokia Theatre L.A. Live in Los Angeles at 8 p.m. ET/PT Sunday, June 30, 2013 on BET.
I felt like an Egyptian Princess with the setting, the abundance of food and the over-flowing bar of tropical looking fruit drinks as we waited for the announcements to begin. Stephen G. Hill, President of Music Programming and Specials, was the host and he introduced Chris Tucker (the BET Award '13 host), Chris Brown (nominee, performer), Charlie Wilson (nominee, Cadillac Lifetime Achievement Awards recipient), and Kendrick Lamar (nominee) and Tamar Braxton (nominee) who both announced the nominees.
Hill opened it up to the media for questions then ended the event with photo opportunities and more questions on a red carpeted exit area. While leaving I saw Chris Brown leaving in a burgundy/cherry colored convertible car. Brown is the first confirmed artist to perform on June 30th, along with R. Kelly who was announced to be closing the show.
The three days of entertainment, called the BET Experience at L.A. Live, is almost guaranteed to make history as it's their first time taking ownership of the many events planned the weekend of their own event. Their line-up of events will include concerts, comedy shows, film festival, a fan festival and seminars from June 28-30, 2013.
First time also this year, it was announced, there will be 10 nominees in the Video of the Year Award category, double the normal. Drake led the BET Awards nominations with an outstanding 10; Kendrick Lamar and 2 Chainz tied with eight; A$AP Rocky with five, and Jay-Z, Justin Timberlake and Miguel with four.
For the full list of nominees and special award recipients to the June 30th BET Awards '13 event log onto www.BET.com/BETAwards.
May 24, 2013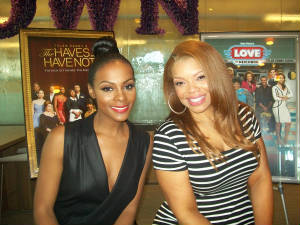 OWN to air its first two scripted series May 28-29, 2013 produced by Tyler Perry
"I connect with Linda in a lot of ways," said Kendra C. Johnson ("Phat Girlz") about her role in the Tyler Perry produced comedy series "Love Thy Neighbor" to air on OWN as one of its first scripted programs to air Wednesday, May 29, 2013 at 9 p.m. ET/PT. "I auditioned...I did a film with Mr. Perry and...the casting director told me."
The day before "Love Thy Neighbor" airs, OWN will also air its first scripted drama, "The Haves and the Gave Nots," on May 28th at 9 p.m. ET/PT.
"It's quit fun playing a bad girl," said Tika Sumpter, who plays an estranged daughter in the primetime drama also executive produced by Tyler and Ozzie Areu. "I'm excited to work with Tyler and Oprah...this is his baby."
The drama follows the lives of a powerful family and their hired help set in a mansion in Savannah, Georgia. Though successful and rich behind the scenes of their life is a dysfunctional family. John Schneider plays the patriarch of this family in "The Haves and the Have Nots" who is a powerful judge living a double life which includes a continuous flow of affairs that threatens his family and political ambitions. His wife, played by Renee Lawless, is the loving and dutiful partner willing to do anything to protect the family "status." Aaron O'Connell plays their son forever in and out of rehab and Jaclyn Betham plays his sister a struggling law student.
Crystal Fox plays the family maid who treasures another kind of wealth such as her dutiful son played by Tyler Lepley. Her only dark secret is an estranged daughter played by Sumpter a manipulative woman who will stop at nothing to get what she wants. Eva Tamargo, Angela Robinson, Peter Parros and Gavin Houston also star in the drama-series.
"This ("The Haves and The Have Nots") is based on his play," said Sumpter pointed out.
The comedy, "Love Thy Neighbor," follows the day-to-day happenings in a family run restaurant where food is served with a side order of life lessons and laughs. Patrice Lovely plays the matriarch of the family which includes her daughter (Kendra) who is dealing with a cheating husband and college graduate son played by Andre Hall. Her son shares an apartment with his best friend played by Jonathan Chase who has brought distractions to their lives in the form of two beautiful co-workers played by Zulay Henao and Darmirra Brunson. There is also an uncle that just won't go away played by Palmer Williams ("House of Payne")
Gospel's Javen releases new album, 'Worship In the Now,' creating a ministry movement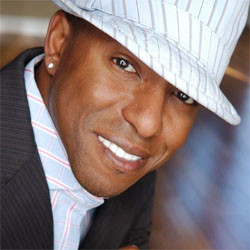 Gospel singer/actor/author and television host Javen releases his newest album "Worship in the Now," after the successful release of the project's first single "Worshipper in Me." The man of many talents, which also includes being a spokesperson for World Vision, a Christian Humanitarian organization dedicated to children, families and communities worldwide, was also a worship leader at a mega-church.
"I enjoy music and singing. I love the opportunity to participate in acting also," Javen said about his many accomplishments. As an actor he was lead in a theatrical production of "A Raisin in the Sun" and in an Off-Broadway production of "The Rock and the Rabbi." He appeared in feature films One Night with the King starring Omar Sharif, Abandoned starring Britney Murphy and Preacher's Kid starring Clifton Powell and LaToya Lockett. "I did musicals first and then moved to L.A. 10 years ago."
Javen was also a co-host of the "Paula White Show" on BET for about a year while still frequenting as a guest performer.
"It was a change of seasons in my life," Javen explained about leaving the television host job for that of a recording artist. "It was while working for Paula as a worshipper that I released my first record. I didn't move for the movies, I moved here (Los Angeles) to live."
"Worship in the Now," his seventh project, is a live recording inspired by a suggestion from his friend Israel Houghton.
"Live records are the most challenging," Javen pointed out to me when I mentioned how I love listening to live albums. "It's a little more expensive. A studio CD you can take your time, a live CD everything has to be ready at once. I had a vision to have difference artists on stage at the same time...to make it about God."
Javen said his latest album has become a movement because of the inspirations from God he has received to expand it into a workshop type-ministry to reach the masses, which he calls Worship in the Now Ministry Conferences. The conferences are two-days of seminars, guest speakers and more which has toured to San Diego, Atlanta, GA and Tampa, Fl. He has also released a short book "100 Things You Need to Know in Life."
"We've touched about 3,000 people at the conferences," he concluded. "But people couldn't wait until the next conference so God said do Bible Study (online)."
You can learn more about the ministry movement at www.WorshipintheNow.com and more on the live album, "Worship in the Now," at www.JavenOnline.com.
(Event: Saturday Oct 19th the Los Angeles "Uplifting Minds II" FREE one-day entertainment conference (two intense seminars, talent and competition showcase) at the Celebrity Centre in Hollywood, sponsored in part by www.EURweb.com. Syndicated Column: The Pulse of Entertainment is written weekly by Eunice Moseley, also a PR/Business Management consultant - www.ThePulseofEntertainment.com.)
May 31, 2013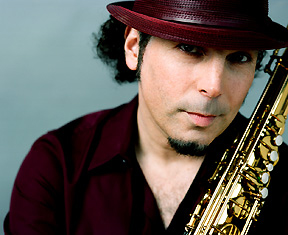 Platinum selling Boney James makes #1 on Billboard Jazz Chart with 'The Beat' album release
"I just played Nokia...I have another Jazz Festival in July. Just got off a two week tour selling out," Sax-man Boney James said. The multi-platinum selling three-time Grammy Award nominee recently released "The Beat" featuring The Floacist and Raheem DeVaugh. "I will be on the road June, July and August."
Boney James shares the credit for taking sax playing to the contemporary world with his style and sound. A cutting edge Jazz saxophonist Boney James has worked with, on his album, an impressive list of contemporary artists such as Faith Evans, Angie Stone, Anthony Hamilton, Heather Headley, Letoya Lockett, Eric Benet, and on "The Beat" The Floacist and Raheem DeVaugh.
"I wrote an Urban crossover that needed a vocalist ...I knew a list of singers but I thought of Raheem DeVaugh," Boney said about his choice of vocalist of his 14th album release, which reached #1 on Billboard's Jazz Charts - for the 19th time. "I had just come to a show in DC, his hometown. He started me on twitter. I wrote in a direct message I have a song (for you) and he said, 'Is this really you!"
The song Raheem is featured on is titled "Maker of Love". The Floacist is featured on "The Midas," one of my favorites on the project for its silky smooth feel and the ease which The Floacist's spoken word fits right in. I also like "Mari's Song" for taking my mind on a sailing boat; "You Can Count on Me," "Powerhouse" for its funky feel; Acalento (Lullaby) is so sweet sounding it made me cry, and the title song "Batucada (The Beat)," for its horn support by the talented Rick Braun.
To find out about tour dates, "The Beat" release or more on Boney James log onto www.BoneyJames.com.
Gospel's Grammy nominee Troy Sneed launches tour June 24, 2013

Gospel music's Troy Sneed's latest hit single, "My Heart Says Yes," reached #2 on Billboard's Hot Gospel Songs Chart. His newest album of the same name has been out for a while but still carrying momentum from its success.
"I've always received great radio," Troy Sneed, a multi-Stellar nominee, pointed out to me. "I think It's the favor of God. God has put me in a place as an independent artist."
His "My Heart Says Yes" was released on his own label Emtro Gospel Records.
"I grew up listening to Gospel as well as other music," he explains when asked about his style and support from radio. "Some sing complex so people can't relate. I sing simple and clear with a clear message about what people go through today."
Sneed was seen in the choir in the film The Preacher's Wife and as part of the Georgia Mass Choir for films soundtrack for Whitney Houston's song. His independent label has produced many hits that reached the Billboard Gospel Charts such as "Work It Out," "The Struggle Is Over" (which reached #1 for 12 weeks) and "Hallelujah."
Troy starts another tour June 24, 2013 in Gainesville, Florida and ends August 26th in Richmond, VA.
"We're hitting secondary markets," Sneed explained about his strategy that could have also helped him with radio support. "Some artists won't go because it's not a major city, but we go to the secondary markets."
Troy said singing Gospel wasn't actually what he dreamed of doing.
"I wanted to play football in the NFL," he said. "I had a knee injury and (too many) surgeries. God sit me down and said I had a gift in music. I joined the Georgia Mass Choir after graduating. (Later) My wife and I started a label - I produced then (one day) I stepped to the forefront."
With Billboard chart toppers and Grammy Award nominations we know he made the right choice. To find out more information on Troy Sneed or for a complete list of tour dates for this summer log onto www.TroySneed.net.
(Event: Saturday Oct 19th the Los Angeles "Uplifting Minds II" FREE one-day entertainment conference (two intense seminars, talent and competition showcase) at the Celebrity Centre in Hollywood, sponsored in part by www.EURweb.com. Syndicated Column: The Pulse of Entertainment is written weekly by Eunice Moseley, also a PR/Business Management consultant - www.ThePulseofEntertainment.com, www.FreelanceAssociatesInc.com.)
June 14, 2013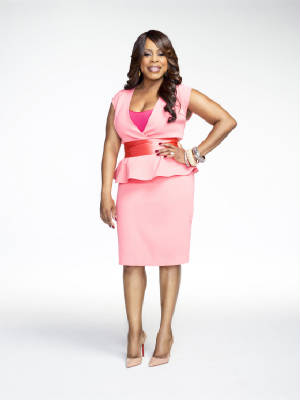 Niecy Nash talks on 'The Soul Man' debut airing June 19, 2013 and her new book release
"'The Soul Man,' we're taking the show in a different direction," said Los Angeles born actress/author Niecy Nash about the June 19, 2013 premiere of the TV Land comedy series "The Soul Man" starring and executively produced by Cedric the Entertainer. "This season...it's better to see a sermon lived than to hear it...it's about life lessons."
"The Soul Man" was created by Cedric and Suzanne Martin ("Ellen"), a spin-off from TV Land's "Hot in Cleveland" series guest starring role by Cedric. "The Soul Man" series also stars Wesley Jonathan, Jazz Raycole and John Beasley. Cedric is Rev. Boyce "The Voice" Ballantine a former Las Vegas singer who returns home to St. Louis to preach in his father's church. Niecy is his wife Lolli who has to get use to the humble living.
The second season finds Yvette Lee Bowser replacing Phoef Sutton as the show-runner. "The Soul Man" takes a lighthearted look at issues surrounding Christianity. In her recent book release titled "It's Hard to Fight Naked." Niecy Nash, who was once married to a pastor and have recently remarried, address issues of marriage in the book.
"It's literally and figuratively," Niecy said when asked about the 'naked" reference in the book's title. "The figurative application is when you expose yourself (information wise), you become venerable and it's difficult to fight. In the literal sense when you are naked there is not going to be a lot of time for fighting."
The common sense of her book has everyone reading it.
"Love is the area we struggle in the most and yet it's what we're here for," she simply states. "I feel blessed to have found love ...and we just moved into a new house."
Niecy is always busy with one project or another. Her career is rolling and there seems to be no stopping her.
"I recently finished a job, an HBO movie 'Getting On,' a very dark comedy," Niecy pointed out when asked about new projects. "It comes from a British series of the same name. In this role I have no hair, no make up and no nails. I play a very small role; she is not over the top and sassy."
Niecy Nash's experience has landed her on Comedy Central's "Reno 911," Fox's "Do Not Disturb" and "The Bernie Mac Show." Her dancing skills had her on ABC's "Dancing with the Stars" and she recently wrapped up filming "Nurse 3D," a dark film about murder. Her identifiable voice can be heard on the animation "Kid Notorious," the Cartoon Network's "The Boondocks," the ABC Family animation "Slacker Cats," and an animated feature film "Horton Hears A Who," with Jim Carey and Steve Carrell.
Christian Keyes stars in the UP Network original stage play 'Love Will Find A Way' re-airing June 15, 2013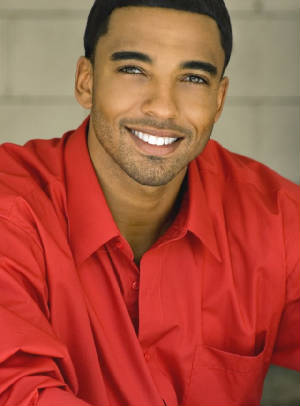 Actor/Producer/Writer and singer Christian Keyes stars on the UP Network (Uplifting Entertainment - formerly GMC) original stage play "Love Will Find A Way," which re-airs June 15, 2013 at 5 p.m. and 1 a.m. ET. The love story of a fitness trainer premiered June 1st. It is a sequel to the networks' original world premiere of the stage play "What Would You Do For Love" which aired on May 11th. "Love Will Find A Way" will also air on ASPiRE.
The romantic film also stars Jason Weaver, Vanessa Simmons, Gabrielle Dennis, Carl Payne and Suveria Mota.
"Swirl Films reached out to me. I read the script, saw the cast and jumped on it," Christian Keyes said about acquiring the role of Reggie Brooks. "I've worked with Jason and Carl before. I was excited to work with them again and to work with Vanessa Simmons."
UP's "Love Will Find A Way" is produced by Swirl Film's Eric Tomosunas who has produced and taped a number of stage plays and feature films for television and DVD which include 35 & Ticking, Love for Sale, A Mother's Prayer, and There's A Stranger in My House, Love Will Find A Way" is the network's 15th original stage play in its World Premiere Stage Play Series.
Detroit born Keyes is a hard working and driven actor who also has a recurring role in the BET series "Let's Stay Together" and has over 40 stage productions that has taken him all over the country, which include Tyler Perry's "What's Done in the Dark" and "Madea Goes To Jail," which were released on DVD.
As a singer he has released three independent albums and has appeared on the covers of such national publications as "GQ," "Elle," and "Vogue."
"Hands down acting comes first," Christian pointed out when asked which talent he loves the most. "I actually get to sing in musicals and theater. I'd like to play characters that aren't as safe as the ones that I have been doing. A burglar, bank robber - somebody shady...a bad guy"
Keyes also has his own project coming out "Ladies Night" starring Kevin Broderick, Lamman Ricker, Wesley Jonathan, Wendy Raquel-Robinson and Marcus Patrick.
"Ladies Night is the black version of Magic Mike," Keyes pointed out about his new project. "It's a film I wrote a year and half ago starring Wesley ("The Soul Man") and Wendy ("The Game")...still casting, we start shooting at the end of the month. I just finished filming Black Coffee...it's a romantic comedy."
You can follow Christian Keyes on twitter at @ChristianKeyes and learn more about the Siddeeqah "Sid" Powell screenplay "Love Will Find A Way" by logging onto www.WatchGMCTV.com.
(Event: Saturday Oct 19th the Los Angeles "Uplifting Minds II" FREE one-day entertainment conference (two intense seminars, talent and competition showcase) at the Celebrity Centre in Hollywood, sponsored in part by www.EURweb.com. Syndicated Column: The Pulse of Entertainment is written weekly by Eunice Moseley, also a PR/Business Management consultant - www.ThePulseofEntertainment.com, www.FreelanceAssociatesInc.com.)
June 21, 2013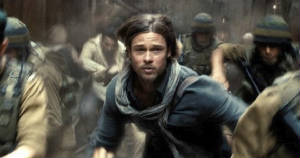 World War Z, starring Brad Pitt, is action packed and arrives in theaters June 21, 2013
Co-produced by Brad Pitt, the Paramount presentation of World War Z (3D, IMAX) is action packed from beginning to end and arrives at theaters June 21, 2013. Brad leads the cast of the Paramount distributed horror film that finds him as Gerry Lane, a retired United Nations family man, pulled into the search for a way to stop a zombie pandemic that could destroy the world.
The cast include Stephen Mckeown, Mireille Enos - as Karen Lane his wife trying to protect their two children played by Abigail Hargrove and Sterling Jerins; James Badge Dale who plays Captain Speke, U.S. special forces; Matthew Fox is a U.S. Navy Seal operative; David Morse, Ludi Boeken, Fana Mokoena, David Andrews, Elyes Gabel, Julie Levy-Boeken, Moritz Beibtreu, Ruth Negga, Pierfrancesco Favino and Peter Capaldi fill the cast.
Brad Pitts' powerful dedication to this role carries his signature style that makes him the icon that he is. His character Gerry travels the world looking for the original host of a virus that's covering the world at an alarming rate, while successfully staying in contact with his wife and kids.
Directed by Marc Forster, World War Z had the audience jumping from the gruesomeness that the 3D images brought out in the horror film, laughed at the comic-relief zombie moments and felt relief at the end when the films hero saved the day. Rated PG-13 the World War Z is based on the novel of the same name by Max Brooks and a trailer can be found at www.WorldWarZMovie.com.
WE tv's 'House of Curves' brings the drama on Thursdays with Kenyatta Jones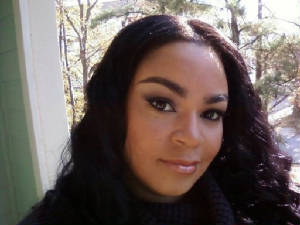 "Two of my employees, I wanted them to work together on something and it turned into rivalry," said Kenyatta Jones, a full size clothes designer whose business, "House of Curves," is the subject of the new WE tv reality series airing on Thursdays at 9 p.m. ET/PT. "You know there is always drama with women."
Jones said the idea of finding another plate-form to show that there is a need for full figure designers is also a motivating force behind why she wanted this, "I got laid off...after working in corporate America all my career it came to a point, life changed."
So she took a leap of faith into designing clothes and it snow balled into what she has today.
"You are differently going to see fashion," said Jones. "But the main thing I want you to see is fashion in plus size, to love what you see. We had lots of doors closed in our faces."
Some of those employees featured on "House of Curves" include Kendra, creative director for Belle Rene' and seamstress Sherlyndia. You will also see celebrities styled on the show, such as LeToya Luckett (Preacher's Kid).
"We try to use higher end fabric," Kenyatta pointed out about her plus size designs. "We try to imitate what we see and put it in our size - no smaller than a size 10. Plus size bodies you don't know how the weight is proportioned."
Jones hopes to one day have her fashions in the Mercedes Benz Fashion Week event, but for now you can see them every Thursday at 9 p.m. on WE tv.
Mike Peele brings dance to the community with Hip Hop Fit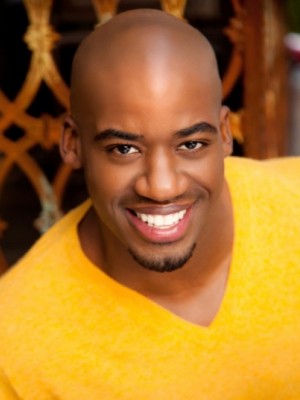 Choreographer, actor and dancer Mike Peel is bringing his superb dance steps to the community with his Hip Hop Fit dance classes in Los Angeles. You can see his dance skills in Stomp The Yard, Step Up 3D, Michael Jackson's "This Is It," and he has performed with Rihanna on NBC's "Saturday Night Live" and on such shows as BET Hip-Hop Awards.
"I've taught in New York, Atlanta and now in Los Angeles," said Mike Peele, a very talented dancer and choreographer. "We have people of different sizes and ages. I have been blessed to have all types of people - housewives - people you'd never thought danced."
If you check out the videos of his class routines on Youtube you can clearly see how not only his skills as a dancer but also as a choreographer.
"I grew up watching Michael Jackson, Janet Jackson, Debbie Allen...I am able to give the most feminine moves and make it feel comfortable. There's nothing better than to see a dude being a dude," he pointed out when I mentioned that I love the fact that he made feminine moves manly. "Sometimes I say. 'nothing from anybody else...but for this project I need you to butch it up.'"
Peele currently has a DVD out, "Dance Hip Hop Now," that showcases his talents. His choreographer skills can be seen in the 2011 film PAPA, an international Korean blockbuster. Mike has danced on stage with such superstars as Madonna, Rihanna, Nicki Maniji and Livvi Frac.
"I like dancing on the beat," he pointed out. "The rest is the lyrics. I like dancing on the beat and then the lyrics. Sometimes, like in L.A., you can get too technical."
Find more information about this unbelievably talented dancer and choreographer by visiting his website at www.MikePeele.com.


(Event: Saturday Oct 19th the Los Angeles "Uplifting Minds II" FREE one-day entertainment conference (two intense seminars, talent and competition showcase) at the Celebrity Centre in Hollywood, sponsored in part by www.EURweb.com. Syndicated Column: The Pulse of Entertainment is written weekly by Eunice Moseley, also a PR/Business Management consultant - www.ThePulseofEntertainment.com, www.FreelanceAssociatesInc.com.)
June 28, 2013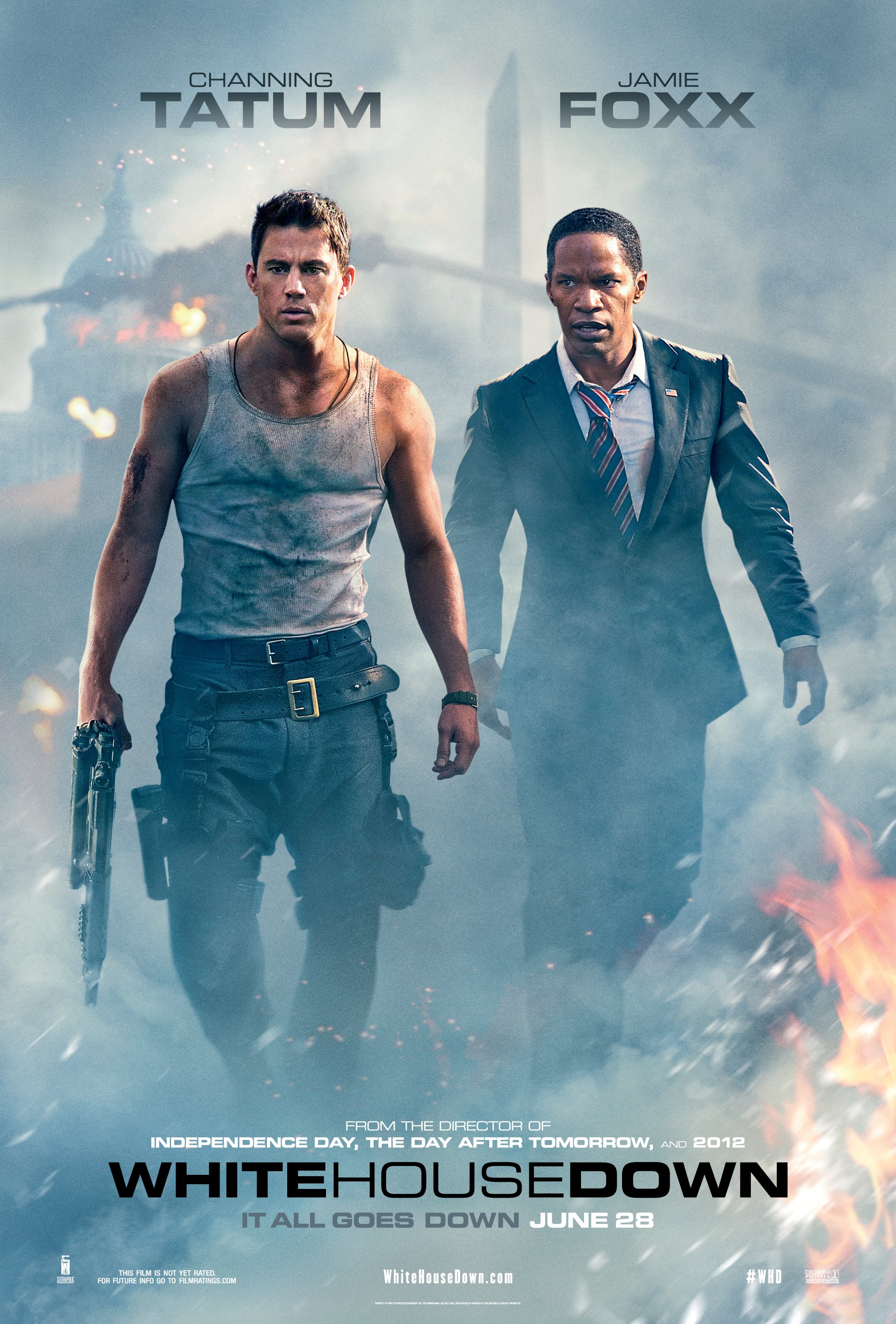 White House Down, exquisitely combines action thriller and comedy, arrives in theaters June 28, 2013
Once the action started there was no stopping it in Columbia Pictures' White House Down starring Jamie Foxx and Channing Tatum. The action thriller directed by Roland Emmerich arrives in theaters June 28, 2013.
Jamie Foxx is the president of the United States, James Sawyer, on the brink of arranging peace in the Middle East when a group of paramilitary terrorists lead by Emil Stenz, played by Jason Clarke, takes over the White House. The audience will be surprised twice discovering who is pulling the strings.
John Cale (Tatum) just happens to be there on a job interview with White House secret service when the take-over happens. He is pulled into the fight when his daughter Emily Cale becomes a hostage.
Jamie Foxx successfully brings those presidential characteristics to the role while also delivering his signature comedy spin. Channing surprisingly had great comedic timing, but also delivered an award winning action hero performance.
Maggie Gyllendaal is Carol Finnerty a high level Secret Service head and Garcelle Beauvals is Allison Sawyer, the First Lady of the United States.
White House Down is written by James Vanderbilt, who is also a producer along with director Roland Emmerich, Breadley J. Discher, Larry Franco and Laeta Kalogridis.
Rated PG-13 White House Down reaches theaters June 28th and its movie trailer can be found at www.WhiteHouseDown.com.
Codeblack Films' Jeff Clanagan has three films at ABFF, Kevin Hart's Let Me Explain is one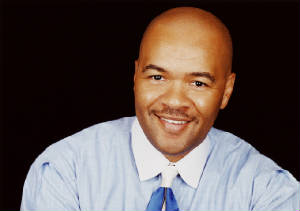 "The theatrical release of Kevin Hart's Let Me Explain is July 3rd," said the CEO of Codeblack/Lionsgate Films Jeff Clanagan. "I picked up The Inevitable Defeat of Mister & Pete. I knew about the film but it was at Sundance when I decided to acquire it. I saw that it was a different movie. Part of our growth and expansion...it's a coming of age. Different from the type we normally do."
Clanagan screened three films at the American Black Film Festival - Hart's Let Me Explain, the Alicia Keys co-executive produced The Inevitable Defeat of Mister & Pete (October release) and Charles Murray's Things Never Said.
Jeff acquired Mister & Peter just three weeks ago and Things Never Said last year. His Codeblack Enterprises, located in Universal City, CA, is mostly known for its DVD and digital film distribution and for opening the first black owned film studio. Its films can also be found On-Demand.
Aside from Codeblack Films with Lionsgate, Clanagan has a partnership with Hulu to deliver Urban content for their CBTV channel. He has a deal with 20th Century Fox via Fox Faith to provide family focused projects. There are also distribution partnerships with Gaiam Vivendi Entertainment and Vision Films. Last, but I am sure not least, he just finished a deal with Google for a Hip-Hop Digital Channel.
"We have a much broader slate," Jeff said about the difference in his deal with Lionsgate and 20th Century Fox. "We might acquire Hispanic, comedy, thriller...."
With his deal with Lionsgate comes a position at the company as President of Codeblack Films, which makes him the first African-American at Lionsgate with a presidential title, and power to acquire and green-light projects. He has produced two Kevin Hart live comedy shows, and his theatrical release of projects Laugh at My Pain (2011) and the current "Let Me Explain (July 3, 2013).
If all that is not enough Jeff Clanagan runs Shaquille O'Neal's entertainment company, Shaq Entertainment. You can learn more about this outstanding business mogul by logging onto www.Codeblack.com .
The Broadway musical 'The Scottsboro Boys' is skillfully entertaining, runs at the Ahmanson until June 30, 2013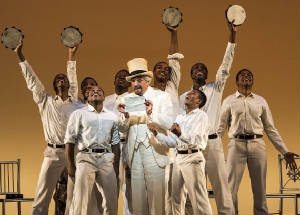 The seriousness of the story behind "The Scottsboro Boys" in the Broadway musical - that has come to Los Angeles at the Ahmanson Theater until June 30, 2013 - is masked by skillfully entertaining cast members delivering stellar performances and oh so sharp vocals.
The play takes the audience through the activities that resulted in nine young teens being falsely accused of raping a white girl. Pointing out how being at the wrong place at the wrong time can cost you your life. Though serious in content the productions' comedic relief, music and vocals made it worthy of its garnered 12 Tony Award nominations.
In attendance on opening night was Angela Bassett, Kym Whitley (OWN 'Raising Whitley) and Dawnn Lewis (Disney's "Let It Shine"). "The Scottsboro Boys" was created by the creators of Broadway musicals "Chicago" and "Cabaret." It was directed and choreographed by Susan Stroman with music and lyrics by John Kander and Fred Ebb.
Visit www.CenterTheatreGroup.org for more information.


(Event: Saturday Oct 19th the Los Angeles "Uplifting Minds II" FREE one-day entertainment conference (two intense seminars, talent and competition showcase) at the Celebrity Centre in Hollywood, sponsored in part by www.EURweb.com. Syndicated Column: The Pulse of Entertainment is written weekly by Eunice Moseley, also a PR/Business Management consultant - www.ThePulseofEntertainment.com, www.FreelanceAssociatesInc.com.)
July 5, 2013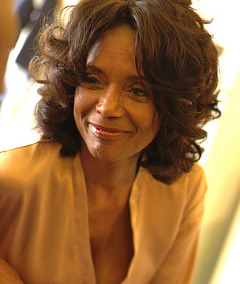 BET's 'Being Mary Jane' pilot scores four million on premiere, stars Gabrielle Union and Margaret Avery, debuts January, 2014
"She's a mom with Lupus," said Academy Award nominated Margaret Avery who co-stars in BET's new series "Being Mary Jane" with Gabrielle Union. The series' pilot premiered July 2, 2013 and scored their highest for any cable television show that day at 4 million for ages 18-49. "Being Mary Jane" - which will debut January, 2014 on BET - also scored the highest rating on television behind NBC's "America's Got Talent." "She had a thriving career but no longer because of the Lupus. She's older but still has it going on," she continued as she described her character.
Her daughter, Mary Jane Paul, is played by Union. She is a self-sufficient powerhouse of a woman who works as a successful TV news anchor juggling her life, relationships, work and family. Her family doesn't share her motivation and drive, which creates drama. Richard Roundtree, Omari Hardwick, Lisa Vidal and Richard Brooks also star in the new BET series.
"BET is trying to introduce a different kind of programming," Avery pointed out about the Network's new season. "I never worked with him (Richard Roundtree) before. Richard and I talked and said we didn't have these types of scripts..."
"Being Mary Jane" is produced by the team (Mara Brock Akil and Salim Akil) who produced the award winning, record-breaking BET comedy "The Game" and "Girlfriends."
"I am really thrilled to be a part of the show," Margaret said about her experience.
Before this role Avery's credits included The Color Purple, which garnered an Academy nomination, Welcome Home Roscoe Jenkins with Martin Lawrence and The Jacksons': An American Dream, where she played Katherine Jackson's mother.
Find out more about BET's new series "Being Mary Jane" at www.bet.com/shows/being-mary-jane.
Celebrity hair stylist Shirley Gordon tours with Wella's North American Trend Vision Awards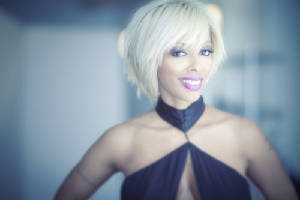 Celebrity hair stylist Shirley Gordon is currently on tour with Wella's North American Trend Vision Awards. The Wella Trend Vision Award winner has 22 years experience as a stylist in her salon, Strands Hair Studio, located in Wheaton, Maryland.
"I have 22 years at my salon," Shirley Gordon said about the first every salon in Wheaton. "I plan to make it the best ever. Grow that and move to a new location. I would love to do Beyonce' hair - she does the wigs."
Encouraged by her father at a young age Shirley attended the Rockville Beauty Academy, worked six years in a hair salon before opening her own - Strands Hair Studio - at age 25. Her celebrity clientele include Diana Ross, Nicole Ari Parker, and Venus and Serena Williams.
"I would love to do a beauty make-over show," Gordon added when talking about the future. "My passion for hair comes from just knowledge...it's a gift God gave me. I use to do my sister's hair, it came natural."
Her reputation is for cutting-edge hair styles. The trailblazer's amazing talent has kept her ahead of the hair stylist game which is why Wella awarded her and has her on tour.
To find out more about Shirley Gordon, the Wella North American Trend Vision Awards tour or her Strands Hair Studio log onto www.StrandsStudio.com.


(Event: Saturday Oct 19th the Los Angeles "Uplifting Minds II" FREE one-day entertainment conference (two intense seminars, talent and competition showcase) at the Celebrity Centre in Hollywood, sponsored in part by www.EURweb.com - www.UpliftingMinds2.com. Syndicated Column: The Pulse of Entertainment is written weekly by Eunice Moseley, also a PR/Business Management consultant - www.ThePulseofEntertainment.com, www.FreelanceAssociatesInc.com.)
July 12, 2013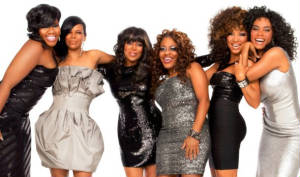 TV One's 'R&B Divas LA' premieres with powerhouse cast, airs on Wednesdays at 10 p.m.
By
Eunice Moseley
"Faith Evans called me, she had this wonderful idea," said Phil Thornton, co-executive producer of TV One's new reality series "R&B Divas L.A.," while on the red carpet of the premiere event in Hollywood. "R&B Divas LA" premiered July 10, 2013 and will air weekly on Wednesday at 10 p.m./9 p.m. Central. "This is my fifth television show," said Phil who is vice president of marketing and new business development at eOne Music (Erica Campbell, Michelle Williams) in Nashville.
The cast of the new reality show includes Hollywood powerhouse vocalists Gospel's Kelly Price, R & B's Chante' Moore, Dawn Robinson and Claudette Ortiz (City High), and Hip-Hop's Michel'le and Lil' Mo. A new chapter in the "R&B Divas" franchise, which Thornton also executive produces the Atlanta series, the Los Angeles version is all about singing.
"People hold grudges, people can't disagree," pointed out radio personality and Hip-Hop vocalist Lil' Mo about her initial thoughts on joining a reality show. "You want people to want to watch you..." On her cast members Lil' Mo said, "I know them all - we are cool. I know Kelly the most. We respect each other's talent."
"I thought it was going to be cat-fights, silliness for no reason," said seven-time Grammy Award winning Dawn Robinson (EnVogue) about her initial thoughts on joining the cast. "We required that it not get negative...be adult, talk things out...we raise our kids not to fight."
"I was surprised I let come out what did," said R&B princess Chante Moore, who just released a new CD "Moore is More," about her experience on the reality show. "I didn't know I'd become comfortable enough to show certain things. It's addictive. You get in the habit of talking. It's important to me too really get to be ourselves...the good and the ugly. I did enjoy myself. When they called me I was amazed, flattered and honored. It's based on music...to make another genre of entertainment. The women on the show are amazing and I'm a big fan.
"I always said I wouldn't be on a reality show...they nice to watch... but I didn't want to expose my children...so at first I said I don't think so. Then I thought about it...I was at a place in my life where it was an opportunity...so I researched the show and it seemed positive," said R&B's Claudette Ortiz, from the group City High now a model, actress (ABC's "My Wife and Kids") and working on a solo project featuring Mase, Wyclef Jean and the production work of Pharrell and Will.i.am. Ortiz first single from her debut is out now titled "Can't Get Enough." "The way they approached us was not to try and create any drama on the show. I'm glad I did it so far..."
"R&B Divas LA" is also available on VOD (Videos on Demand). TV One, launched in 2002, currently has 57.3 million households tuning in and in 2008 it launched TV One High Def which serves 14 million households. It is owned by Radio One and Comcast.
Log onto www.TVOneOnline.com/shows/R-B-divas-la for more information on the "R&B Divas LA" TV One reality show.
TNT's 'The Hero,' with mentor The Rock, changing lives and airs on Thursdays 8 p.m.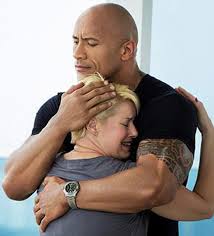 "He makes me in awe," said Patty ONeil, one of nine cast members of the new TNT reality show competition "The Hero," which airs on Thursdays at 8 p.m./7 p.m. Central. "He's unbelievable. I have never been a hero. I'm part of an ecliptic group of women - I'm a mom and wife. That's a hero, every woman is a hero."
This reality show is a competition to see who amongst the nine contestants have the characteristics of what they feel is the makings of a hero. So they will be tested physically, mentally and morally with film's action hero and wrestling star Dwayne "The Rock" Johnson as their mentor.
"Being a wife and mother I've never done anything brave until this show," laughed ONeil, also a realtor, salon assistant and a holiday worker at Macy's. "It changed my life for sure and it came from Dwayne and the show."
At the end America will be asked to make the call as to who is the real hero on the show. The other contestants include Shaun, Marty, Darnell, Dr. Dave, Rachel, Athena, Lydia and Charles.
"I diffidently had to look at myself," Patty added about her experience on the show. "I wore a size 10...it made me look at nutrition and health. When the show is over I will go back to my three jobs with a big smile."
TNT's 'The Hero" airs each Thursday at 8/7c. Find out more by logging onto www.TNTDrama.com/series/the-hero.


(Event: Saturday Oct 19th the Los Angeles "Uplifting Minds II" FREE one-day entertainment conference (two intense seminars, talent and competition showcase) at the Celebrity Centre in Hollywood, sponsored in part by www.EURweb.com - www.UpliftingMinds2.com. Syndicated Column: The Pulse of Entertainment is written weekly by Eunice Moseley, also a PR/Business Management consultant - www.ThePulseofEntertainment.com, www.FreelanceAssociatesInc.com.)
July 19, 2013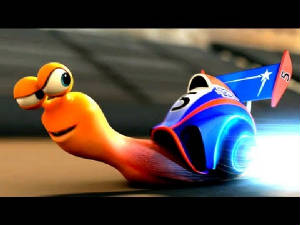 DreamWorks' Turbo, an inspiring tale of the underdog achieving the impossible, in theaters now
By
Eunice Moseley
An impossible win at the Indy 500 for an underdog snail named Turbo is the tale told in DreamWorks' newest animated 3D movie release, Turbo, starring the voices of Ryan Reynolds (Turbo) and his fellow 'racing' snails Snopp Dogg as Smoove Move; Samuel L. Jackson as Whiplash; Maya Randolph as Burn, and Ben Schwartz as White Shadow. Turbo, the inspiring and colorful animated story of striving for the impossible, is in theaters now.
Michael Pena is Tito the one true believer in Turbo's impossible dream who works with his brother in a family taco business. He finds Turbo just as he was looking for a way to draw the clientele into the business. Paul Giamatti is Turbo's doubting brother Chet who, along with Turbo, are captured by Tito and introduced to the world of snail racing.
The family animated film will have you on a ride of laughter and have you inspired to do the impossible. Created by the makers of Madagascar, Kung Fu Panda and The Croods, Turbo is directed by David Soren, also co-screenwriter with Robert Siegel and Daren Lemke. Rated PG Turbo is distributed by 20th Century Fox. Lisa Stewart and Susan Slagle Roger are producers with music by Henry Jackman.
Jackman's assembly of great artists and songs on the soundtrack had me dancing in my seat. Of course snail racer Smoove Move Snoop Dogg showed his skills on "Let the Bass Go" - his current single release. Snoop also appears with Pharrell Williams on "Drop It Like It's Hot" and Henry's use of the Jackson 5's "Going Back to Indiana" was so on time. And on point
Richard Jenkins, Ken Jeong and Michelle Rodriguez also star in the film. Turbo will have you go from dancing in your seats to sitting on the edge of your seats by the end. Log onto
www.TurboMovie.com
for more information or to see the movie trailer.
A Band Called Death, three brothers that brought the world Punk Rock release docu-film, in theaters now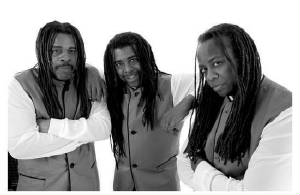 "We grew up in an era where you call anyone a punk you get a bloody nose," laughed Bobby Hackney, Sr. when asked about his band Death's historically noted credit for creating what we now know as Punk music. In reality Death considered themselves a Rock band with a Detroit influence. Alice Cooper even appears in their docu-film A Band Called Death in theaters now.
"We didn't know our music was an influence," said Dannis Hackney. "We had no manager. We did everything in a crude way."
Death brothers are Bobby Hackney, Sr., Dannis Hackney and Bobbie Duncan. A Band Called Death is written by Draft House Films and directed by Mark Christopher Covino and Jeff Houlette.
"We would raise the garage door," Dannis said about the early performance days. "We had 50 - 70 people in the alley. The Sisters in the neighborhood would get on us hard cause of the Rock music...but now they approve."
The films birth came when one of the brothers' son went to a nite-club and heard his father's voice on a record, a record from his father's group Death. That interest in Death's songs became so club-hot the 45 copies of the singles became collective items. So 32 years after their garage band days the group found themselves in demand constantly.
A Band Called Death documents their popularity and the honors given to them for being the Punk Rock sound fathers.
Lana Parrilla host Gracie Awards and Jim Brickman, Shaun Robinson attend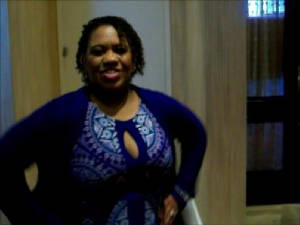 ABC's hit series "Once Upon a Time" actress Lana Parrilla served as host at the 38th Annual Gracie Awards before a star-studded crowd that included platinum selling pianist Jim Brickman, "Access Hollywood" host Shaun Robinson; Grey's Anatomy" actress Chandra Wilson (pictured); "Rizzolu & Isles" actress Angie Harmon; "Army Wives" actress Catherine Bell and E! News' Ashlan Gorse.
Guiliana Rancic received the "Caring Is Sexy" Award from the Alliance for Women in Media Foundation, the presenters of the Gracie Awards. Rancic is co-anchor at E! News with Kelly Osbourne and George Kotsiopoulos.
Multi-Grammy Award winning Melissa Etheridge was on hand to perform at the black-tie event. The Gracie Awards honor the talented women in the industry of media, which include radio, television, cable and new media. It seeks to encourage the realistic and multi-faceted portrayal of women in entertainment, news, features and other programs.
Amy Pochler of "Parks & Recreation"; Hannah Storm of ESPN Sports Center; Brooke Anderson of "Entertainment Tonight"; Ina Jaffe of NPR and Deb Carson of Fox Sports Radio were also in attendance. Learn more about the Alliance for Women in Media by logging onto www.Allwomeninmedia.org.


(Event: Free Saturday Oct 19th the Los Angeles "Uplifting Minds II" one-day entertainment conference (two intense seminars, talent and competition showcase) at the Celebrity Centre in Hollywood, sponsored in part by www.EURweb.com - www.UpliftingMinds2.com or FreeAssocInc3@aol.com. Syndicated Column: The Pulse of Entertainment is written weekly by Eunice Moseley, also a PR/Business Management consultant - www.ThePulseofEntertainment.com, www.FreelanceAssociatesInc.com.)
July 26, 2013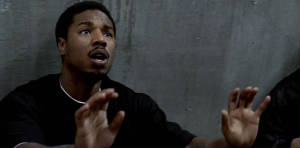 Fruitvale Station, a dramatic account of the murder of Oscar Grant, released nationwide July 26, 2013
By
Eunice Moseley
Weinstein Company's presentation of Fruitvale Station is the dramatic true account of the murder of Oscar Grant by BART subway police in Oakland, California. Michael B. Jordan plays Oscar a 22 year-old black male struggling to make it in Oakland who decided to take the subway with friends one New Years Eve to see the fireworks. Octavia Spencer is Grant's mother who suggested that he not drive but take the subway.
Written and directed by Ryan Coogler, Fruitvale Station debuted at Sundance Films Festival and won the Audience Award for U.S. Dramatic Films, before being picked up by Weinstein for distribution. Jordan does an award-winning worthy performance as an inner youth striving to make a better life for him, his girl and child. Melonie Diaz plays the girlfriend of Oscar Grant and mother of his child.
The ever so common story of senseless killing of young black males in America came to a head that night with overzealous, power driven and head strong subway police took their job to the extreme and it resulted in the tragic killing of Oscar. The BART police claimed he thought the "gun" was a stun-gun and received just a year for the death.
Forest Whitaker and Nina Yang Bongiovi is producer on the project that was screened at the BET Experience Film Festival. Fruitvale Stations has been appearing in selected theaters since July 12th but opens national wide July 26, 2013. Log onto
www.FruuitvalFilm.com
to see the movie trailer or for more information.
Deitrick Hadden releases new single, 'Have Your Way,' in preparation to new album 'R.E.D.'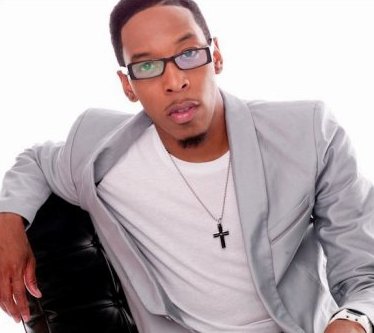 "I think great art is the story behind ever piece of art,' said Contemporary Gospel/R&B entertainment mogul Deitrick Haddon about his new project "R.E.D.: Restoring Everything Damaged." "I was in a place when Jesus had to help me find my way. I couldn't find my way. He refreshes. Sometimes you tale...He likes to shake you up for a new testimony."
Haddon's new single "Have Your Way" is a passionate, honest and Praise & Worship worthy song that is an excellent lead into the release f this new "R.E.D" September 3, 2013. Deitrick plans an eight city promotional tour to launch this summer.
"The track was powerful...it was like a heart beat...those lyrics flowed," said the Gospel trailblazer who is also a film producer with the release of his first film project Blessed and Cursed in 2010, which he starred it. He went on to produce A Beautiful Soul which he released in partnership with AMC, which is now on DVD. He is currently working on a sequel to the first film project Blessed & Cursed. He will be co-starring in a faith-based docu-series Pastors of LA which will chronicle the lives of six Los Angeles based ministries to premiere on Oxygen Network in the Fall.
"Right now I use the films as my pulpit," Deitrick pointed out. "I feel I can reach more people there on the big screen."
To hear Deitrick Haddon's new single or to learn more about the ground-breaking Gospel artist log onto www.DeitrickHaddon.com.
Next teen Pop sensation ReMix, releases new single, prepares for debut album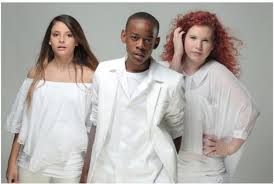 A multi-cultural teen Pop/R&B group, ReMix, releases new single "Drop it Low" produced by PK (Chris Brown, 'Fine China') and mixed by Dave Pensado. It's hard to believe this well-polished act, ages 15-16, only been together a little over a year.
"It's been all our dream," said Victoria Walker (16 years-old) about how they got together. "We knew each other. We are all friends and thought it be a good idea to do it (professionally). It's been about a year as us."
Michael Martin (15) and Anna Harley (15) complete the group.
"We all have our own different things we do," said Victoria (Caucasian). "We all like different types of music. Me...I like Pop."
"I'm R&B, Soul," said Michael (African-American)) who brings he R&B/Soul to the group. "I like Michael Jackson and Usher."
"I like J-Lo cause she is Hispanic," said Anna (Mexican-America). "...And I like Beyonce'."
ReMix said their sudden fame had changed their lives and inspired kids like them.
"It's been a busy year," Victoria confessed. "I've had a niece and nephew born this year. It's so different for my family...but been a great year."
The new single is a Pop/R&B flavored song produced by G'harah "PK" Degeddingseze who has produced hits for Chris Brown and 2 Chainz ("Countdown"). Listen to their new single or learn more about ReMix on Facebook @WeAreReMix1 and on twitter @WeAreReMix.


(Event: Free Saturday Oct 19th the Los Angeles "Uplifting Minds II" one-day entertainment conference (two intense seminars, talent and competition showcase) at the Celebrity Centre in Hollywood, sponsored in part by www.EURweb.com - www.UpliftingMinds2.com or FreeAssocInc3@aol.com. Syndicated Column: The Pulse of Entertainment is written weekly by Eunice Moseley, also a PR/Business Management consultant - www.ThePulseofEntertainment.com, www.FreelanceAssociatesInc.com.)