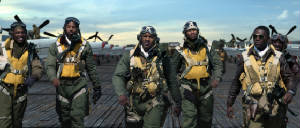 20th Century Fox's Red Tails makes its' own mark on history, arrives in theaters January 20, 2012

~

Famed George Lucas is back, 18 years after his last project, to create the 20th Century Fox distributed film Red Tails based on the lives of the first group of black U.S. Airmen from the experimental Tuskegee training program. Red Tails, which arrives in theaters January 20, 2012, is a LucasFilm, LTD presentation and is directed by Anthony Hemingway. It stars Terrence Howard, Cuba Gooding Jr., Michael B. Jordan, Ne-Yo, Tristan Wilders, David Oyelowo, Nate Parker, Elijah Kelly and Daniela Ruah.
The Tuskegee airmen, during World war II, not only lead the country into integration, but the men's outstanding record of not losing a bomber it was assigned to protect, garnered them so many honors and metals you would think they almost single handed help win the war. The truth in its content, the unbelievably real air-fights and the outstanding acting from all involved will certainly guarantee that Red Tails makes its' own mark on history.
The well writer script by John Ridley and Aaron McGruder successfully takes you back to the time of racial segregation and have you walking away in disbelief at how theses men, literally, fought without fear to keep America free.
For those sentimental movie goers like myself, be sure to bring some tissue for several heart-wrenching moments. Get more information on this rated PG-13 20th Century Fox film by visiting www.RedTails2012.com.
George Lucas, Richard Roundtree, Hattie Winston and Sony Pictures honored at the AAFCA Awards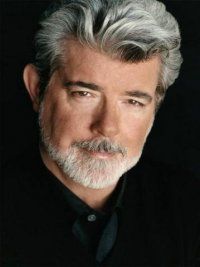 I was invited to attend the African-American Film Critics Association's 2011 awards where a crowd of distinguishing black actors wined, dined and then observed the honors. Special awards went to George Lucas (Red Tails), Richard Roundtree (Shaft), Hattie Winston ("The Game") and Sony Pictures.
Of the many industry people attending I watched as Bill Dukes, Sheryl Lee Ralphs, Viola Davis and Octavia Spencer (of The Help), Kevin Frazier ("The Insider") and Rocky Carroll ("NCIS") mingled. The top ten films of 2011 for the African-American Film Critics Association are The Help, The Tree of Life, Drive, Pariah, Shame, Rampart, The Descendants, A Better Life, My Week With Marilyn and Money Ball.
Some of the many awards went to such 2011 notables as film producer/directed Ava DuVernay who won "Best Screenplay" for the film I Will Follow and the documentary "The Black Power Mix Tape," which won for "Best Documentary." George Lucas received the Cinema Vanguard Award; Richard Roundtree received the Legacy Award; Hattie Winston ("Reed Between The Lines") and Sony Pictures received the AAFCA Horizon Award.
For more information on AAFCA or on how you can become a member log onto www.AAFCA.com.
Praise and Worships' Juan Santiago & Uninhibited Praise's latest live album is an ultimate worship experience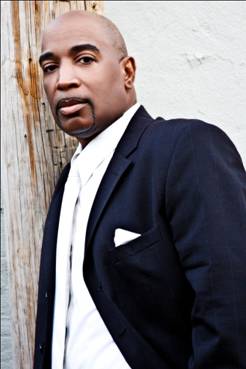 "The first album I wanted a Worship CD...but it changed. I said the 2nd will diffidently be a worship album," said Juan Santiago about his latest project with his choir Uninhibited Praise titled "Juan Santiago & Uninhibited Praise: Ultimate Worship Experience: Live" (The Naro Group).
The two disk CD set is full of lovely selections that are certainly Praise & Worship in delivery and content. Each song is lead by one of the Uninhibited Praise members who collectively have one of the most amazing harmonic choir sounds.
"I'm Puerto Rican ...I really like different styles of Gospel," Santiago confessed when talking about the range of Praise & Worship songs on the album. "I put my own twist on the songs."
Recorded live, the "JSUP: Ultimate Worship Experience" gives you that in-the-church feel.
"I exceeded my expectations," he added. "It was great having the Spirit come in - beginning to end. The choir doesn't remember recording it...they were in a zone."
That is certainly evident throughout the 12 selection album. My favorite songs on the "JSUP: Ultimate Worship Experience" CD include "We Need The Glory," lead by Minister Bennie Duncan, a great make-you-want-to praise and worship God song; "Majesty," lead by Will Rhodes, a beautiful song about ones love for God; "Holy Is The Lord," lead by Minister Bennie Duncan, is a sweet and emotional song with unbelievable harmony as support, and "Were You There, lead by April Umstead, is a powerful testimony.
Juan took Uninhibited Praise on the road on January 7, 2012 for a "JSUP: Ultimate Worship Experience" tour. Learn where the tour is going next and how you can listen to the new live album at www.JSUPLive.com