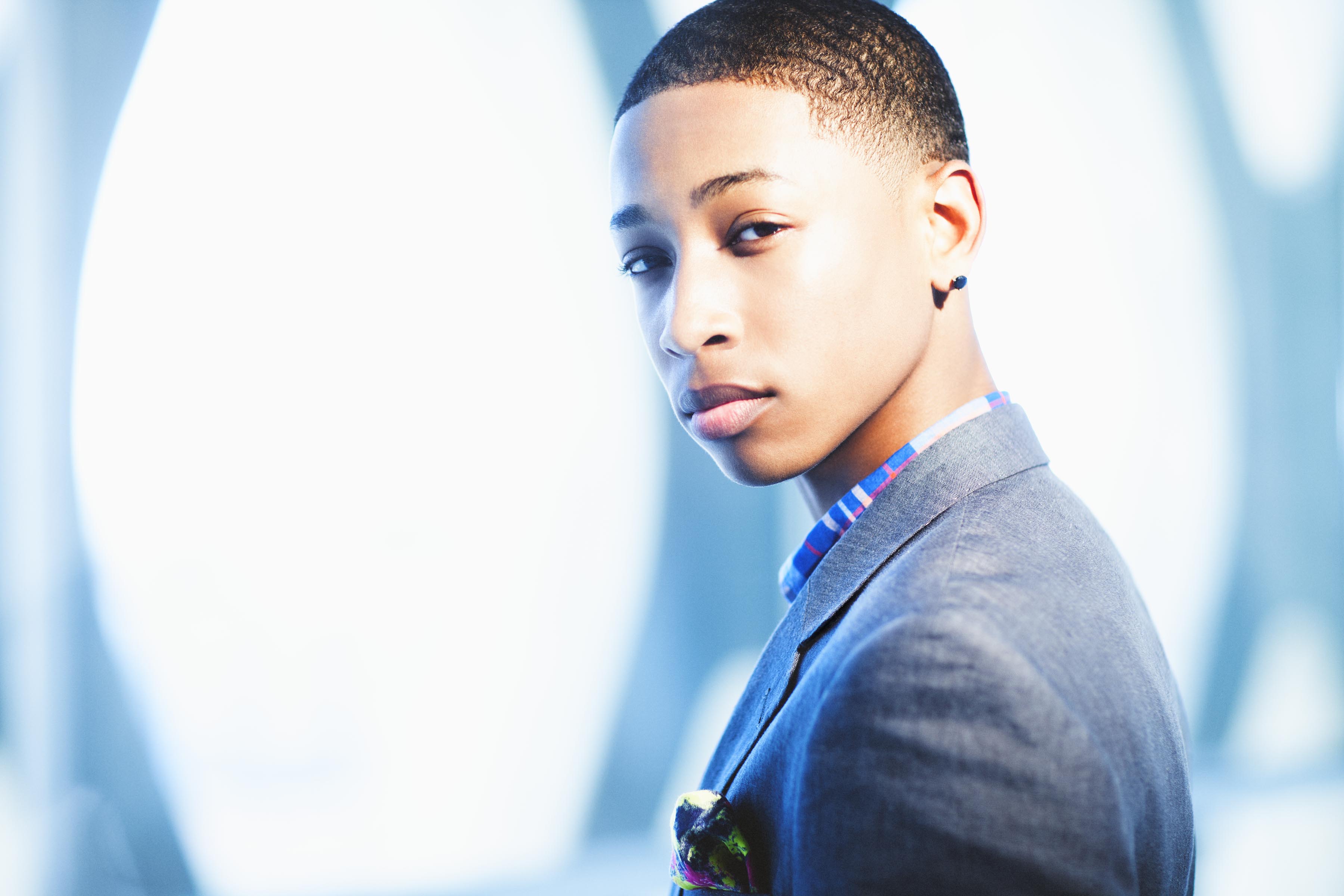 Jacob Latimore headlines the '#1 Girl' Tour, with Mindless Behavior
"It was the fans," said singing/dancing/acting teen sensation Jacob Latimore about sharing the headline on the "#1 Girl" Tour with Mindless Behavior. "(The Scream Tour) was an amazing thing... it was the fans that wanted me on this (#1 Girl) tour."
His fan-base not only is the cause of him being introduced to us via the "Scream" Tour, where he opened up for Mindless Behavior and Diggy Simmons, but why he is now a headliner himself before he even releases his debut album (RCA Records/Crown World Entertainment). His performances were the talk of the "Scream" concerts.
The "#1 Girl" Tour began earlier this month in Rye, New York and this weekend it arrives in Baltimore at Pier Six Pavilion on Friday, July 13, 2012 and in New York at the Beacon Theater both Saturday and Sunday, July 14th and 15th.
His label has released digitally three singles off the upcoming album "Like 'Em All" remix with Issa and another remake with Diggy Simmons, "Nothing on Me, and his most recent single "You Come First," will be released July 17th.
"We're just enjoying that (latest single release) and still working on my album," Jacob said about what he plans to promote while on the tour. "Acting, I have some projects I can't speak on...in both film and television."
His acting abilities have landed him roles in the film Vanishing on 7th Street opposite Hayden Christensen and Thandie Newton in 2011 and on BET's "Reed Between The Lines" with Malcolm Jamal-Warner and Tracee Ellis Ross.
"I'm open to everything," he said about acting role choices. "My favorites are comedy and family focused roles."
The 15 year-old only rising-star said keeping his family in the picture and going back home to visit his grandparents and old friends is what is keeping him grounded.
"It reminds me where I come from," Latimore concluded.
Well it's not the "Scream" tour, I am sure the audience will be screaming for Jacob because to watch him perform is like seeing the next big superstar in action at the beginning stages.
Find out more about the "#1 Girl" Tour and where it will stop this summer (tour ends September 6, 2012) at www.WeLoveJacon.com.
Grammy winning Michelle Williams signs with Light Records, readies for third Gospel album release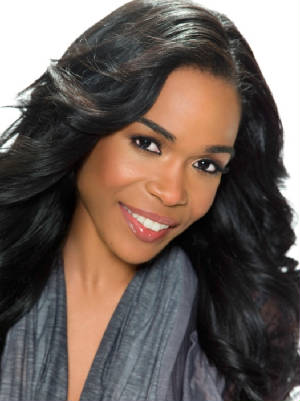 Grammy Award winning singer/actress Michelle Williams recently signed a recording deal with Light Records/eOne and is preparing for a 2013 release of her third Gospel album. Light Records is the home of The Winans, Andrae Crouch, Jessica Reedy, Ricky Dillard, JJ Hairston & Youthful Praise and Dorinda Clark Cole.
"I had no idea they were looking for me," said Williams about how the deal come to be. "My manager said James Robinson (president of Light Records) said he loved my music and wanted to sign me. I never knew he knew my songs. He even knew the track number!"
Michelle said she is glad to be with a team that is passionate about her music and understands her vision. Her vision brought her to Destiny Child in 2000 where she remained a member through the Grammy Award win and the Hollywood Walk of Fame Star. Destiny's Child became one of the best-selling female groups of all time.
In 2002 she released a debut solo Gospel project "Heart to Yours" which reached the top of the Gospel charts and became the best-selling Gospel album in 2002. Her sophomore Gospel album, "Do You Know," was released in 2004. In 2008 Michelle released her first Pop album, "Unexpected," which garnered two top U.S. Dance Hits with "We Break the Dawn" and "The Greatest." She has collaborated with such Gospel greats as Pastor Shirley Caesar.
"I have so many choices," Williams said about what we can expect on the album. "Crazy, I think I know, but it might change. Could go one way...could go the way God wants you to go."
When asked about her ideal collaboration for the album she said, "Kirk Franklin. I never worked with him...who better."
Also an actress Williams has starred on Broadway on Aida, The Color Purple and Chicago. She has also starred in the national stage play "What My Husband Doesn't Know."
For more information on Michelle Williams log onto her website at www.IAmMichelle.com and for updates on her upcoming Gospel project log onto www.LightRecords.com.
Multi-Grammy nominated Ledisi is taking over with encore tour, first book and album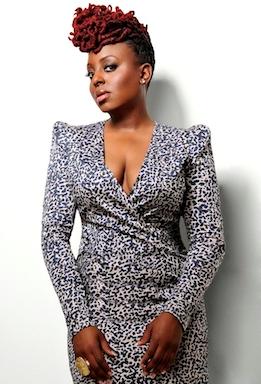 Seven-time Grammy Award nominated Ledisi is taking over the entertainment industry with an encore tour, "BGTY/Be Good To Yourself," featuring Eric Benet off her highly successful fifth album "Pieces of Me" and her first book release, "Better Than Alright: Finding Peace, Love & Power." Her voice and showmanship on stage has helped propelled her to heights I am sure she is totally impressed with.
"He (Eric Benet) was trying to get me signed to his label on Warner Bros. and when my manager mentioned his name, he has always been a great guy,...he fit perfectly," Ledisi said about her choice to tour with Eric Benet - who is currently promoting his newest album release "The One."
The last two years have been a world-wind for the Verve Forecast recording artist because of her fifth album's success. "Pieces of Me" is her highest charting album of her career debuting at in the top 10 of Billboard Top 200 Charts - which resulted in three Grammy Award nominations.
That release was followed by her "Pieces of Me" Tour in 2011 that had 22 sold out shows. She then released her first book, "Better Than Alright," on Time Home Entertainment in 2012 - which details her journey to self-love. "It took a while to embrace myself and walk in my own walk," she said.
Last, but I am sure not least, she is currently on her second tour off the album - the "BGTY" Tour.
"I was exhausted I did not want to be in the studio or to go to the gym," Ledisi said about how the album received its name "Pieces of Me." "But I went in the studio (with Claude Kelly) anyway. Women can multi-task... I got it done. The album is about pieces of me."
So Ledisi says she multi-tasked with the multiple pieces of herself - the recording artist and the woman to do what she needed to get done. When asked about her high energy performances she said, "It starts from you and radiates to the audience. You have to be careful what you give them. I am still like a kid, I am so happy people take the time to come...If three people came I'd do the same performance as if it was a full house."
The "Pieces of Me" album has three selections I can't get enough of, the first love is "Bravo" a hot song that is surely an anthem to those, like Ledisi, looking for self-love; the title track "Pieces of Me" and "BGTY" a doo-wop flavored song delivered in a fresh way.
The "BGTY" Tour launched in late June at the Hampton Jazz Festival and will end August 5, 2012 in Atlanta. For more information on the tour, her book or the "Pieces of Me" album log onto www.Ledisi.com.

(NEWS: Attend the "Uplifting Minds II" entertainment conference Sat., Oct. 20, 2012 from 12 - 5pm at the Celebrity Centre in Hollywood, CA. - admission is free! www.UpliftingMinds2.com)