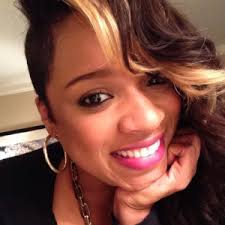 Grammy nominated Kierra Sheard releases newest Urban Gospel album, 'Graceland'


"I was struggling and praying fix this, fix that, beating myself up...found myself with suicidal thoughts," said Grammy Award nominated Urban Gospel artist Kierra Sheard about the title of her newest album release on Karew/Motown titled "Graceland" - released July 22, 2014. "My friend encouraged me...he said, 'condemnation and self-conviction is not of the Holy Spirit. There is still a thing called grace.' That's why we call it 'Graceland.'"

Sheard, daughter of Gospel matron Karen Clark Sheard and Bishop J. Drew Sheard, has already released the first single off of the highly anticipated album titled "2nd Win" produced by J. Drew. The single samples the Clark Sisters' song "They Were Overcome."

"The single is out now," Kierra pointed out. "It encourages listeners that you can get there again. It means a lot to me...a good summer banger."

Sheard also stars in BET's reality show "The Sheards," and is a judge on BET's "Sunday Best" Gospel competition.
"It's a great opportunity," she said about judging the "Sunday Best" competition. "It has been a lot of fun. It's been a blessing because I'm young...on the platform with living legends years older...its been so much fun."

Kierra features collaborations on "Graceland" with legendary songwriter Diane Warren (Beyonce', Celine Dion, Whitney Houston) and songwriter/producer Harmony Samuels (Fantasia, Michelle Williams).

"I'm learning...in the industry it's about getting connected," said the Detroit native frankly. "There is a reason you meet people. We got Diane Warren...it was so much fun to work with her. The lesson I learned is to stay humble. She was so really cool."
"Graceland" is Kierra "KiKi" Sheard's fifth album release, and also an actress she has appeared in the movie Preacher's Kid. You can log onto
www.IAmKierraSheard.com
for more information about the Urban Gospel artists new release.
Trumpeter Rick Braun's new album 'Can You Feel It,' is a melting pot of Jazz styles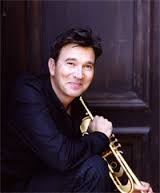 The chart topping Jazz trumpeter Rick Braun releases his newest project "Can You Feel It" on the Artistry Music imprint. "Can You Feel It" delivers a melting pot of Jazz styles to invoke many difference feelings to the listeners.
"I wanted to go back to my roots," said the instrumentalist and Smooth Jazz vocalist about the new project. "My experience touring with War in 1992 - 1993 and that (debut) album was a Beat Street release (in 1994), it put me on the map. It was garage tape-recorded. It's the same thing I did with this one. I wanted to make a very organic (album)."
The 1994 release took Rick to the #1 spot on Billboard's Contemporary Jazz Chart, and was titled "Club Harlem." It was a horn and nylon string guitar duet with Peter White. This album, "Can You Feel It," features the help of pianist Brian Culbertson, sax man Dave Koz, and vocal help from Elliot Yamin (American Idol finalist). Speaking of vocals you get to hear Rick's impressive singing on this project.
"I also sing sometimes," Braun said. "I sing and play differently. I sang with strings on the Sinatra Channel with a 52 piece band. I'm a very lyrical (horn) player. Some have a technical style, I'm not that kind."
My favorite selections on the "Can You Feel It" album release include the title track because of the lead guitar support and the funky horn style of Braun as he takes off - you can't help but "feel it;" "Delta" another funky number; "Mallorca" is a nice Smooth Jazz cut; "Another Kind of Blue" for its slow and power driven sound, and "Silk" another Smooth Jazz selection.
You can learn more about Rick Braun by logging onto his website www.RickBraun.com.
(Syndicated Columnist: Eunice Moseley, has an estimated weekly readership of over ¼ million with The Pulse of Entertainment. She is also a Public Relations/Business consult at Freelance Associates, and Promotions Director (at-large) for The Baltimore Times. Her Events: "Uplifting Minds II" free entertainment conference arrives in Hollywood, CA Saturday, October 25, 2014 at the Celebrity Center, and comes back to Baltimore Sat. April 18, 2015 at Security Square Mall. www.UpliftingMinds2.com, www.ThePulseofEntertainment.com.)