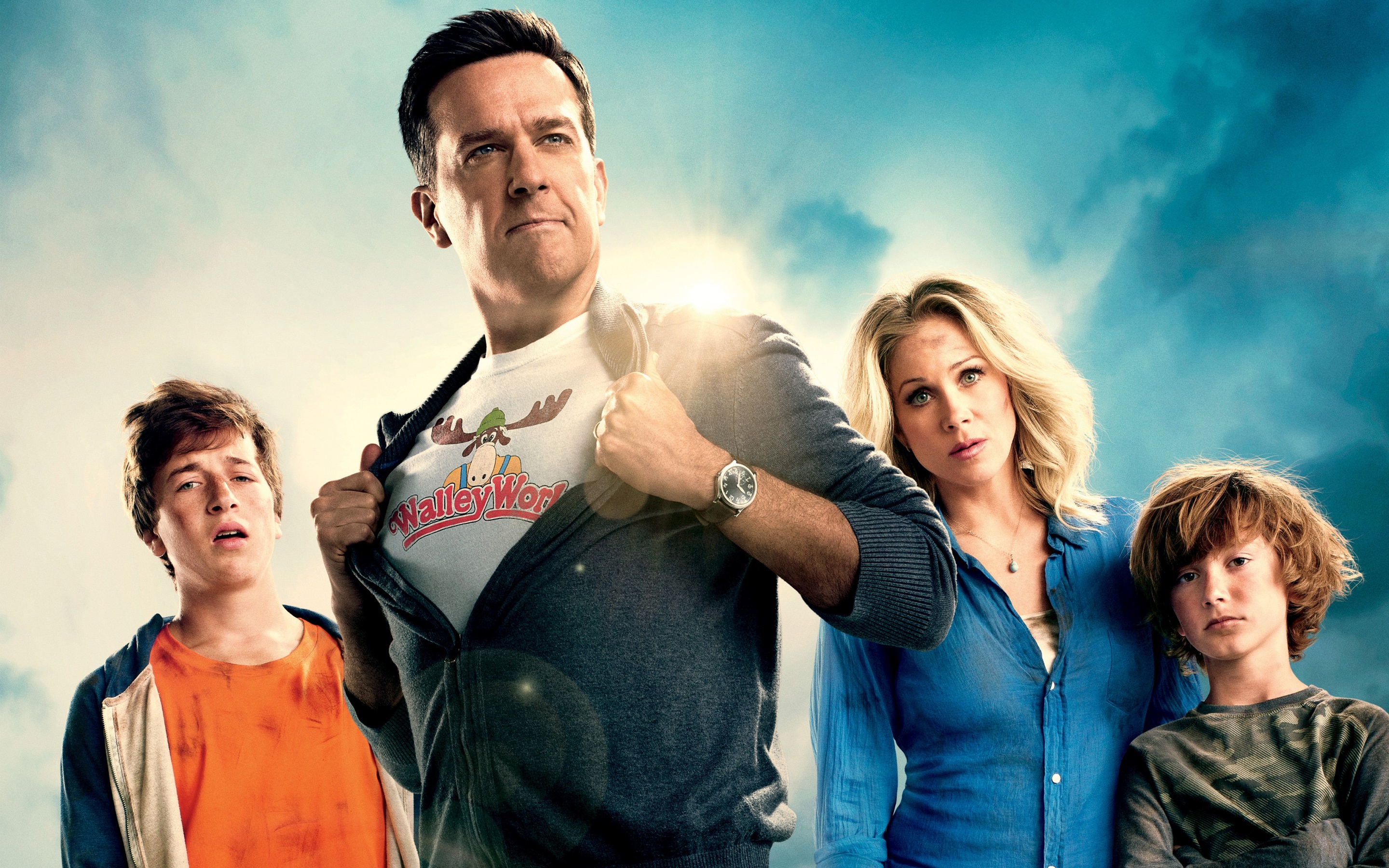 Tons of laughs with New Line Cinema's presentation of Vacation, stars Ed Helms and Christina Applegate as the Griswolds
The Vacation classic films offered us silliness while on the road and when I went to screen the New Line Cinema's presentation of Vacation starring Ed Helms (The Hangover) and Christina Applegate (Anchorman) as the Griswolds, I was not disappoint. The audience and I reacted with tons of laughter throughout the entire film. Distributed by Warner Bros Pictures Vacation is currently in theaters and Rated R.
Vacation follows Rusty Griswold (Helm) as he tries to reconnect with his wife Debbie (Applegate) and two sons James (Skyler Gisondo) and Kevin (Steele Stebbins). He decides on a road trip to a Wally World where his father, the original Vacation Griswold (Chevy Chase), took him as a kid. The result is tons of laughter along the way. Chris Hemsworth (Thor) shows off his comedic skills as Stone Crandall, Rusty's highly handsome and successfully irritating brother-in-law who is married to his sister Audry.
Goldstein and Daley (Horrible Bosses) wrote the script based on characters created by John Hughes. To view the movie trailer or for more information about Vacation log onto www.VacationTheMovie.com.
Will Downing releases new album, 'Chocolate Drop,' performs at Voodoo Lounge September 19, 2015 in Kansas City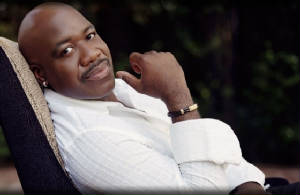 "I can't put it into words," said Grammy nominated Will Downing about his longevity and sold out shows. Downing recently released his 18th studio album "Chocolate Drop" (Sophisticated Soul Records) and is currently on tour promoting it. He arrives at Voodoo Café and Lounge in Kansas City September 19, 2015 at 8 p.m. "I've seen some very talented artists come and go, and to still be in the game... Folks I've held in high regard have passed away. It is incredible to be one of the last standing."
Will Downing has been consistent for 27 years in the music business and garnered a Grammy Award nomination along the way.
"Believing in God foremost," he adds. "But consistency... I'm a balladeer/mid-tempo singer. I like quality songs that last forever."
On "Chocolate Drop" the first single is "I Could Never Say No To You." Other selections include "This Song is for You," "Till U Come Back" featuring Grammy nominated keyboardist Chris Davis, cover of Atlantic Starr's "Let's Get Closer," "Deep as the Ocean" featuring violinist Regina Carter," "Run Away, Fall in Love," "It's Real," and covers "Does Your Momma Know About Me," and "Saving All My Love For You."
The Brooklyn native is known for his signature baritone vocal sound and I have no doubt it shines on this project. Learn more about upcoming performances at www.WillDowning.com.
Grammy nominated Bluegrass singer Claire Lynch to perform at Creative Alliance in Baltimore August 7, 2015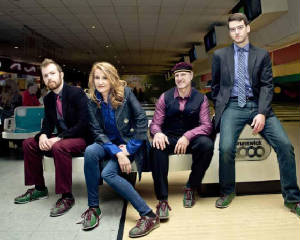 Two-time Grammy nominated Bluegrass singer/songwriter Claire Lynch to perform at the Creative Alliance at The Patterson (3134 Eastern Avenue, 21224) in Baltimore August 7, 2015 at 8 p.m with her band. The Claire Lynch Band consist of Mark Schatz (bass), Jarrod Walker (lead guitar), and Bryan McDowell (guitar, mandolin, fiddle).
"I started a band at 19," Claire said about her music career. "Dolly already knew who I was." Claire was a studio singer for Dolly Parton, Linda Ronstadt, and Emmylou Harris. "It worked out. I was disbanding the band anyway to raise my daughter. She (Dolly) did an album that was Bluegrass. After that I went on tour with her. Many of the people that tour with her were hired first in the studio."
Lynch is also a songwriter and has written songs for Kathy Mattea and Patty Lovelace. She is also a lifetime member of the Bluegrass Music Hall of Fame.
"I got a call from a record company," Claire explained about her venture into the recording studio. When I asked her about her current band she said, "I needed money... I got a call for a gig and threw some people together."
The mixed is crystal clear through and through pure Bluegrass. For more information about the August 7th performance at the Creative Alliance at The Patterson log onto www.CreativeAlliance.org or for more about Claire and her band log onto www.ClaireLynch.com.
(Syndicated Columnist: Eunice Moseley, has an estimated weekly readership of over ¼ million with The Pulse of Entertainment. She is also a Public Relations Strategist and Business Management Consultant at Freelance Associates, and is Promotions Director (at-large) for The Baltimore Times. www.ThePulseofEntertainment.com. EVENT: Sat October 24, 2015the "Uplifting Minds II" Free Entertainment Conference at the Celebrity Centre in Hollywood, CA host by KDAY 93.5FM.EVENT: Sat April 16, 2016 the "Uplifting Minds II" Free Entertainment Conference arrives in Baltimore at Security Square Mall. www.UpliftingMinds2.com.)