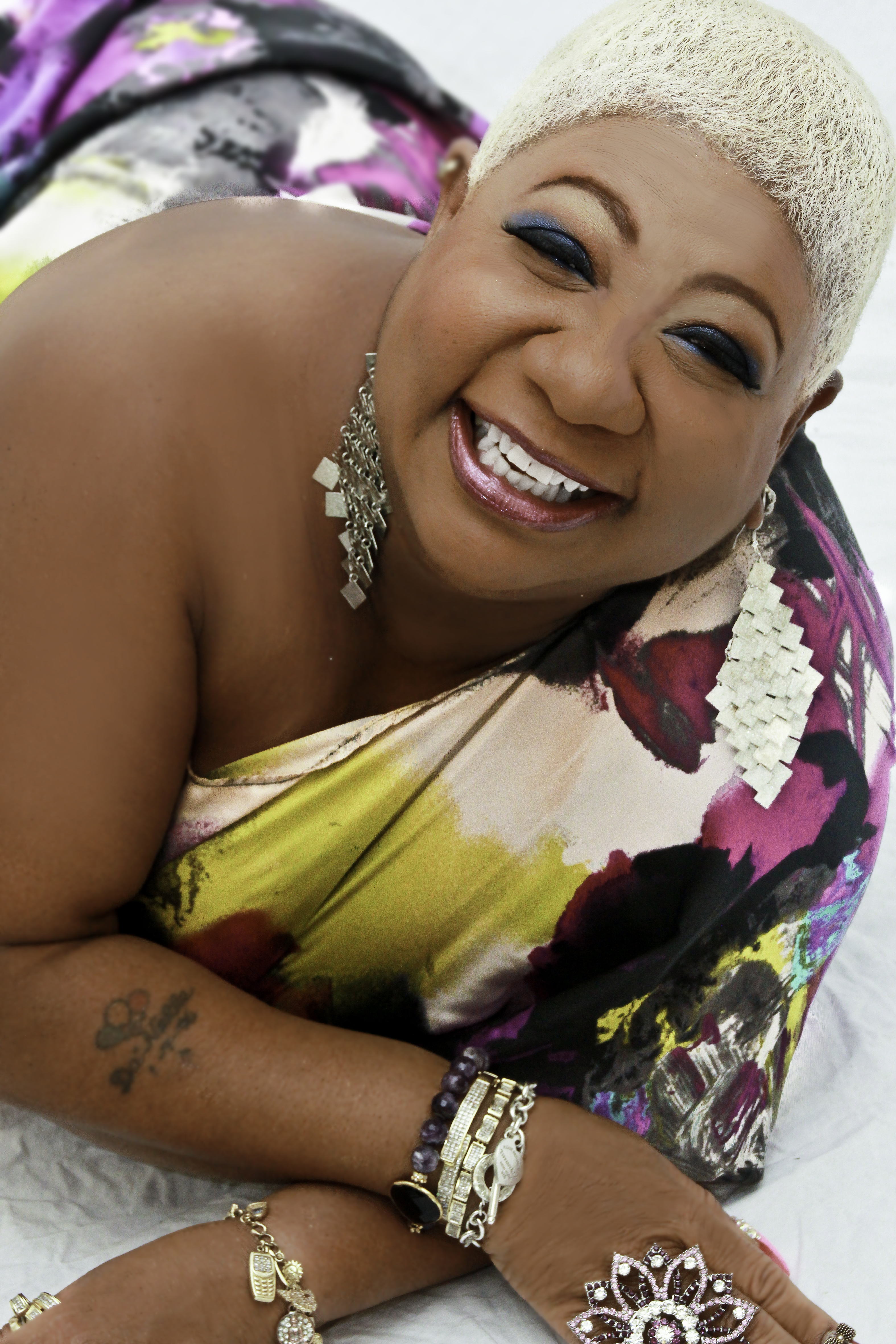 Luenell is in high demand in Hollywood's circuit: Matthew 18, School Dance and Think Like a Man Too


"Hard work and prayer," said comedienne/actress Luenell (Hotel Transylvania, The Rock, Borat) about her career to stardom. "It's also because of who you turn down and who you pick up. I was doing a lot of little things. I'll do the things that got two lines."

There you go striving artists do as many small roles as you can so people will say you're everywhere, and Luenell is just that - she is everywhere. She is in the #1 hit Think Like a Man Too, the Nick Cannon directed School Dance just released July 2, 2014, and Matthew 19 a psycho-thriller release date as yet determined.

"There's a part in School Dance, I think they cut that out, I'm having a baby ...and my feet are in the stirrups...it was funny," she laughed while telling the story. "There's this rapper in between my legs."

I knew it was going to be funny because I started laughing as soon as she said I was having a baby, my mind went to how we look at that time - legs open "screaming" in pain. Everything Luenell does bring a smile to your face, and laughter to your day, even off script, off stage.

Her credits as an actress started in high school, and continued into college, but it was her personality that allowed her to take advantage of an opportunity when she took a dare, and did a stand-up performance at a Long Beach comedy club. As they say and the rest is history. That "performance" led to her opening for Robin Harris and D.L. Hughley.

A natural actress she went after roles, and added credits such as The Rock, Never Die Alone, "Nash Bridges," "The Tracy Morgan Show," and the 20th Century Blockbuster Borat: ...Nation of Kazakhstan.

Her comedy credits include "BET's Comicview," "Jamie Foxx's Laffapalooza," "Comedy After Dark," and "Martin Lawrence's 1st Amendment Stand Up." She performed with comedian/actor Katt Williams for two years for his "Katt Williams American Hustle" tour. She had stand up appearances in "Snoop Dogg's Bad Girls of Comedy" on Showtime.

The Arkansas native acting credits went on to include roles in "Californication," "The Boondocks," "The Middle," and films such as Spring Breakdown, All About Steve, Think Like a Man, Taken 2 with Liam Neeson, and Adam Sandler's That's My Boy.

Sounding very tired when I talked to her, but hearing no signs of her slowing down Luenell also hosts "Between The Streets with Luenell" on Cannon's Countdown Radio Show. So in high demand in Hollywood Nick Cannon wore "her" T-shirt (with her face) at the recent BET Awards.

"That was...I have no words," Luenell said about what Nick did for her wearing her image on a T-shirt before such a large audience. "I was speechless. I wasn't there I was filming. I checked my phone, and had 27 text messages...sending the picture. I came home and watched it. I texted him...he texted back, 'Love you girl.'"
You can't help but love Luenell if you've met her, seen her stand up performances or her acting in the various roles. You can learn more about what she is doing next by visiting her website at
www.HeyLuenell.com
.
Kindred the Family Soul releases new project on Shanachie, 'A Couple Friends'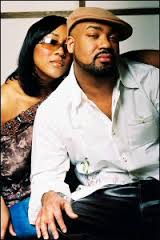 Sighted as contributing to the Neo-Soul movement the husband and wife team, Kindred the Family Soul, released a new album on the Shanachie imprint titled "A Couple of Friends."
"We did have a concept. We first went to record to see what came out," said Kindred. "We put it aside for a year. Decided to do a couple's retreat, and thought it would be a great theme."
Fatin and Aja Dantzler are natives from Philadelphia, and debuted with a 2003 album release "Surrender to Love" on Hidden Beach Records. They were "discovered" by Hidden Beach at the Black Lily Film Music Festival.
In 2005 they released "In This Life Together," "The Arrival" in 2008, and "Love Has No Recession" in 2011. The "A Couple of Friends" album is joined by the release of a 22 minute short film featuring material from the album.
"It's just four songs," they said about the film. "We worked them into the storyline. It takes a look at two different couples."
"Everybody's Hustling" is the first single off of the "A Couple of Friends" release. Learn more about the album and where the duo will be performing by logging onto www.KindredFamilySoul.com.
(Syndicated Columnist: Eunice Moseley, has an estimated weekly readership of over ¼ million with The Pulse of Entertainment. She is also a Public Relations/Business consult at Freelance Associates, and Promotions Director (at-large) for The Baltimore Times. Her Events: "Uplifting Minds II" free entertainment conference arrives in Hollywood, CA Saturday, October 25, 2014 at the Celebrity Center, and comes back to Baltimore Sat. April 18, 2015 at Security Square Mall. www.UpliftingMinds2.com, www.ThePulseofEntertainment.com.)