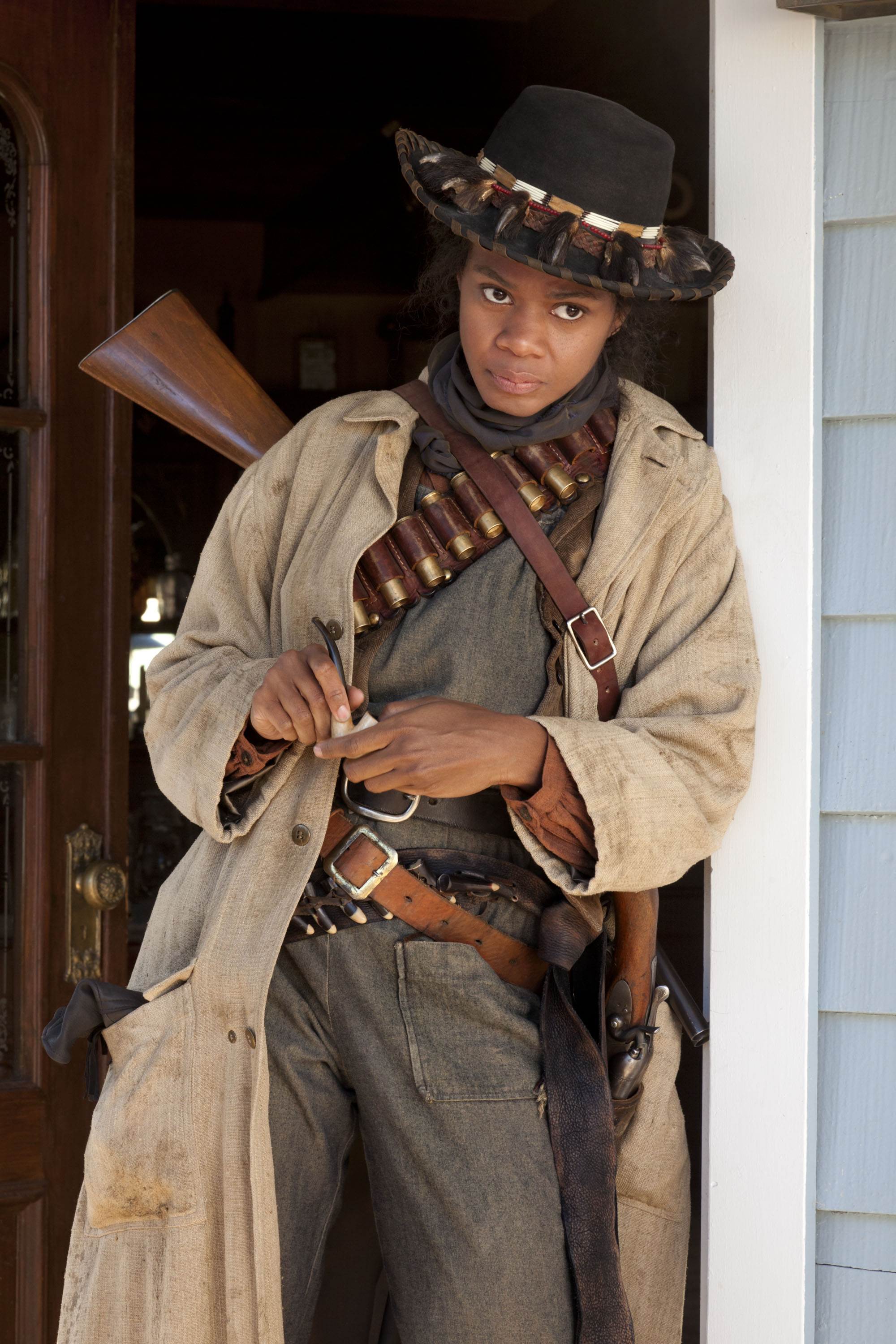 Kimberly Elise is Stagecoach Mary in the Hallmark Movie Channel Original film 'Hannah's Law,' premiering June 9, 2012

"It's in the 1800s...I am Mary Fields, a fiction version of her," said Image Award winning actress Kimberly Elise who stars alongside Sara Canning, Greyston Holt, Danny Glover, Billy Zane, Ryan Kennedy and John Pyper-Ferguson in the Hallmark Movie Channel Original "Hannah's Law" to premiere on the Hallmark Movie Channel Saturday, June 9, 2012 (8:00 p.m. ET/PT, 7 C). "It brings in historical characters, puts them all together."
"Hannah's Law," written by John Fasano, is about the life of a strong-willed heroine, Hannah (Canning) and her friends Wyatt Earp (Holt), Doc Holliday (Kennedy), mentor Isom Dart (Glover), and best friend Stagecoach Mary (Elise). Hannah is driven to bring to justice the McMurphy gang who brutally murdered her parents and young brother. The film, produced by Nomadic Pictures Production 3 and Sony Pictures Television, also includes the characters Lockwood (Zane) and Frank McMurphy (Pyper-Ferguson) - the outlaw.
"I had to train on stagecoach driving for two weeks with professional cowboys," Kimberly pointed out about how she prepared to play Mary Field, better known as Stagecoach Mary. "The first week I walked with a horse pulling me...then pulling one cart, then two horses until eventually I was driving six horses and a big stagecoach!"
The real Stagecoach Mary was the first African-American and the second woman ever to be employed as a mail carrier in the U.S. Born a slave around 1832 and freed in 1865, Mary Fields was 60 years old when hired by the United States Postal Services only because she could hitch a team of six horses faster than the other applicants. She never missed a day, which earned her the nickname Stagecoach. She died of liver failure in 1914 when she was over the age of 80.
"The costumes help me to create her," Kimberly said about her role. "There is no video of her so I had to use my imagination."
On Saturday, June 9th we will see how she brought to life this legendary lady in the Hallmark Channel Original Movie presentation "Hannah's Law." For more information on the Hallmark Movie Channel Original film "Hannah's Law," or the Hallmark Channel log onto www.HallmarkChannel.com.
Bass player Brian Bromberg masters the skill on new album 'Compared To That'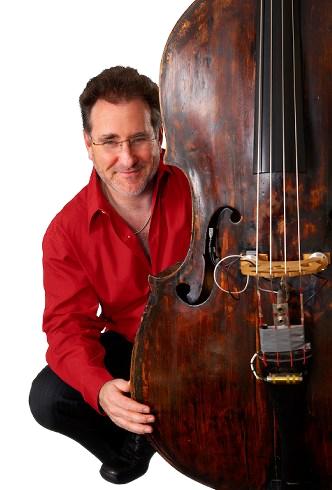 Grammy Award nominated bass player Brian Bromberg to release his 20th solo album "Compared To That," June 5, 2012 on Artistry Music/Mack Avenue Records. The project is a mixture of Jazz selections that have Brian mastering the bass in such a way that it doesn't even sound like the typical bass guitar.
"One of the things that make me different from other bass players is I use a Piccolo bass guitar (plays an octave higher than the norm)," said Brian about his unusual bass sound. "It's about the melody...I don't used the bass in a way you would normally hear. People can't tell it's a bass."
Bromberg's bass skills earned him a Grammy Award nomination and resulted in 20 albums so far. On "Compared To That" he plays with a 10-piece horn section, full orchestra string section and a collection of prominent musicians that include Jeff Lorber, George Duke, Alex Acuna, Gannin Arnold, Charlie Bisharat, Randy Brecer, Vinnie Colaiuta, Bela Fleck, Larry Goldings, Mitch Forman, Gary Meek and Tom Zink.
My favorites cuts on the album include the cover of Chicago's "Does Anybody Really Know What Time It Is?" for the awesome horn support; "Forgiveness," a sweet love song; "If Ray Brown Was A Cowboy," a funky selection with has lovely piano support; the hot title song "Compared To That," and "Hayride," a funky Country sounding selection with great Banjo support.
"I have three albums coming out this year," Bromberg informed me at the end of our talk.
Aside from his "Compared To That" CD release on Mack Avenue, Brian will also release on July 3rd "Bromberg Plays Hendrix," a tribute to Jimmy Hendrix and "In The Spirit of Jobim," where he pays homage to Antonio Carlos Jobim.
For more information on this fascinating bass player and/or his album releases "Compared To That," "Bromberg Plays Hendrix," and "In The Spirit of Jobim" log onto his website at www.BrianBromberg.net.
(NEWS: Attend the "Uplifting Minds II" entertainment conference Sat., June 23rd 12 - 5pm at the Celebrity Center in Hollywood, CA. - admission is free! www.UpliftingMinds2.com.)