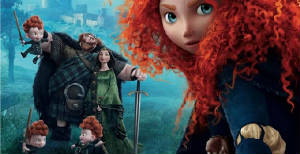 Disney PIXAR successfully achieves three firsts with new animation Brave, arrives in theaters June 22, 2012



On June 22, 2012 Disney PIXAR releases their 13th full-length animated film, Brave, successfully achieving three firsts for the movie production company. Known for its PIXAR animation with toys, Disney PIXAR will feature its first featured female protagonist, red-headed princess Merida (voiced by Kelly Macdonald) a headstrong skilled archer and daughter to King Fergus (voiced by Billy Connolly); its first period piece with historical references set in the Highlands of Scotland, and its first epic adventure set in a natural human world.

Directed and co-written by Mark Andrews (The Incredibles) and Brenda Chapman (The Lion King) Brave follows teenage princess Merida as she struggles with finding herself and finding the courage to control her destiny. Her destiny it seems is in the hands of family tradition. The combination of historic reference, the thrill of the unknown and the funny humor provoked by the many characters that include Merida's triplet red headed brothers Harris, Hubert and Hamish and the three prince suitors competing for her hand in marriage.

"My character was to marry her," said Kevin McKidd (voice of Lord MacGuffin and his son, suitor Young MacGuffin). "But there was a shift ...it was a good shift. She decides to marry who she wants. Change your fate or not, there's always a pay-off."

"Just knowing it's PIXAR you know it's going to be special," said Kelly Macdonald (Merida). "...With the most cutting-edge technology."

Merida is controlled by her mother Queen Elinor (voiced by Emma Thompson) who is determined to marry Marida off to one of the Lord's sons as tradition calls for. Merida tries to take control of the situation with a potion given to her by a witch (voiced by Julie Waters) that unfortunately didn't change her mother's mind, but changed her mother into a bear.

She suddenly finds herself trying to save the life of her mother, protecting her from her father and others out to kill. White she is trying to save her mother, at the same time she is racing to solve the riddle given to her by the witch that leads to a cure - before the second sunrise.
Very suspenseful, Disney PIXAR's Brave is a treat for the whole family with an underlining theme - don't settle, control your fate, wait for love.
Rated PG Brave arrives in theaters June 22, 2012. Visit
http://disney.go.com/brave/index.html
for the trailer or for more information.
Jackee Harry stars in the heart warming Pure Flix movie Brother White, with cameo by Bebe Winans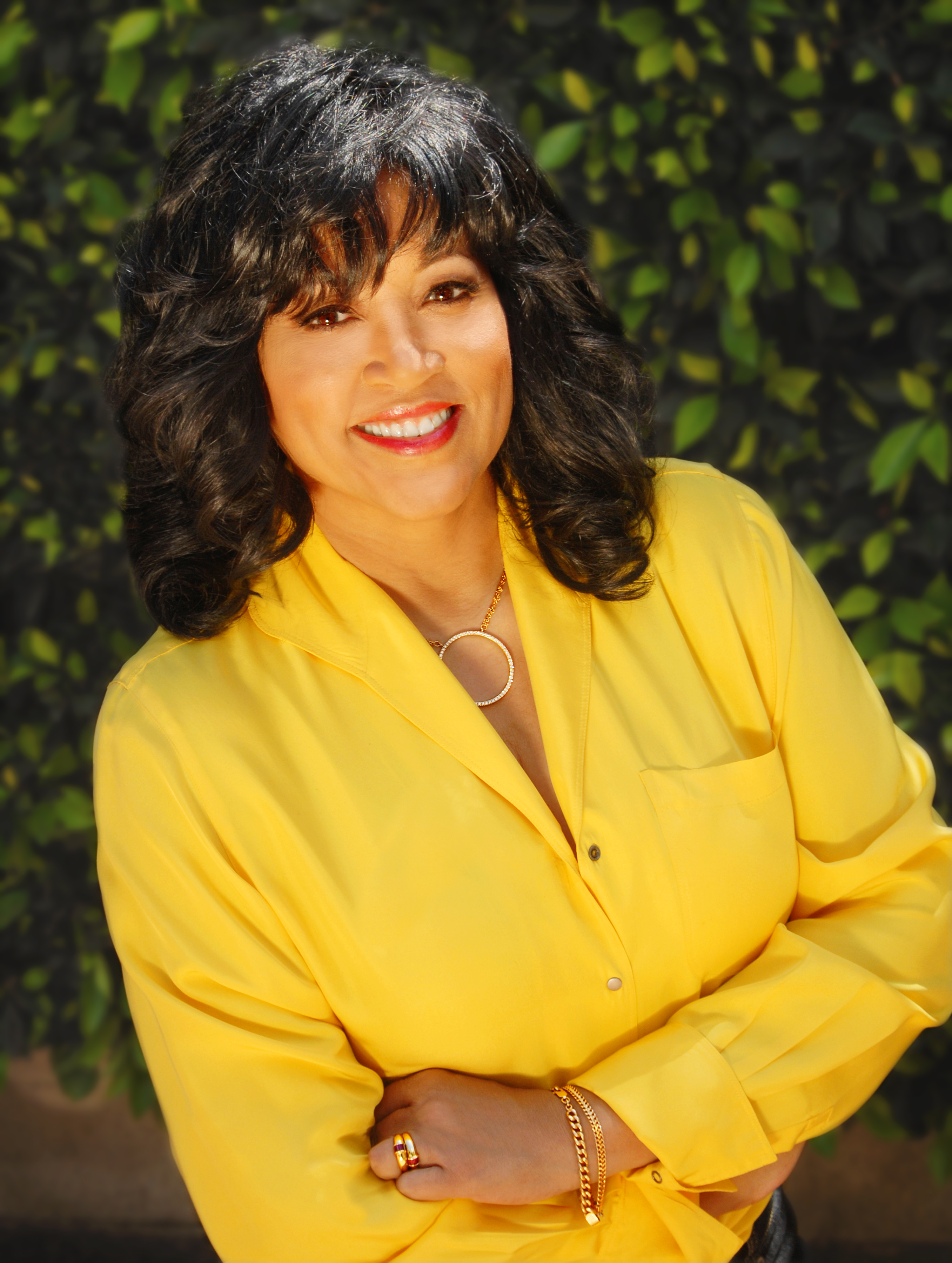 "I was looking for a project on the Gospel Music Channel," said Jackee Harry ("Sister, Sister") about how she ended up in the Pure Flix DVD-film "Brother White." "I did 'Clean Up Woman'. For five years they've been looking for another project for me."
"Brother White" is David A.R. White, a tale of his own "fish-out-of-water" experience as the child of a pastor. The film also stars Reginald VelJohnson ("Family Matters"), Andrea Logan White (Holy Man Undercover), Ray Wise ("Twin Peaks"), Anna Margaret (Disney recording artist), and Grammy Award winning Bebe Winans - who makes a cameo appearance.
The inspirational faith and family drama follows Pastor James White from his mega church in Southern California under the tutelage of television evangelist Johnny Kingsman (Wise). Unappreciated, White jumps at the chance to pastor over an impoverished Divine Faith Apostolic Church in Atlanta. The mega-church at first is glad to have him gone until a miracle happens at the Atlanta church.
"(White) He has written three more (screenplays) that he's looking to put me in," added Jackee, who also starred in Oprah Winfrey's "The Women of Brewster Place."
Pure Flix Entertainment, LLC is the largest Christian studio that produces, distributes, acquires and markets the most Christian and family-friendly film properties for movies and television. "Brother White" was written by David A.R. White, co-founder of Pure Flix Entertainment.
For more information on "Brother White," which is now on DVD, log onto www.PureFlix.com.
Grammy Award winning guitarist Frank Gambale releases 20th album featuring Jazz/Pop vocalist BOCA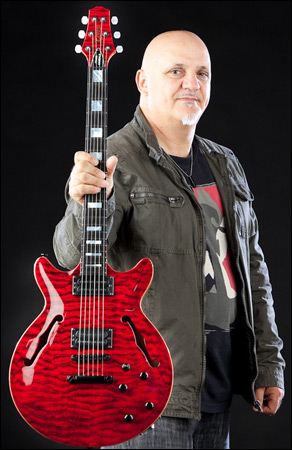 Guitarist Frank Gambale, a Grammy Award winner, released his 20th album, "Soulmine" (Wombat Records), which features Jazz/Pop vocalist BOCA. Known for his Jazz fusion style Frank did not disappoint on this project offering Jazz, Pop, and R&B selections.
"This is the first time I used a vocalist that wasn't me," Gambale pointed out about featuring artist BOCA. "I've done 20 solo albums and half the albums have vocals. I met her (BOCA) through some musician friends of mine. She has an obvious talent."
The first single off the "Soulmine" project is "Forbidden Kiss," which has an accompanying music video directed by award winning Nigel Dick (Guns 'n Roses, Britney Spears). The album includes the skills of five-time Grammy Award winning bassist Victor Wooten and drummer Joel Taylor. Though Frank does most of the keyboards on the album, pianist Otmaro Ruiz contributes and Brian Auger is on organ.
My favorite cuts on the "Soulmine" project include "Open The Mind," because Gambale goes crazy on the guitar, "Be The Change," a nice R&B/Pop selection, and the first single "Forbidden Kiss," a lovely smooth Jazz selection where Frank has his guitar crying in the back.
To learn more about Frank Gambale log onto his website at www.FrankGambaleSoulMine.com or www.FrankGambale.com.