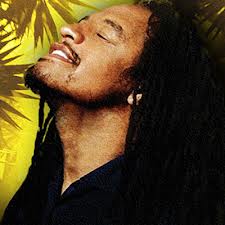 Multi-platinum Reggae Billboard chart topper Maxi Priest releases new album, 'Easy to Love', performs at Grace Jamaican Jerk Festival July 20, 2014 in Queens

"We gonna' ball," said Grammy nominated Maxi Priest when asked what the crowd in Queens, New York will expect at his Grace Jamaican Jerk Festival headlining performance. Priest will release a new album, "Easy to Love" (VP Records), July 16, 2014 digitally. "Some festivals people stand up and watch...here you get involved and have a good time! I'm performing songs people have heard and enjoy."

Maxi's catalog consists of such hits as "Wild World," "Close to You," and "Housecall." He will be performing on the main stage at the Grace Jamaican Jerk Festival July 20, 2014 at Roy Wilkins Park in Queens - its expecting to attract over 16, 000 visitors.

"'I Could Be the One,'" he said when asked if he had a favorite selection on his new project "East to Love." "Because a friend of mine past...very close friend....I'd had not been able to sleep. I didn't know why and I came up with 'I Could Be the One.' It diverted to this love song....cause the thought was that 'could have been me."

Maxi Priest is a British Reggae artist raised in London, and is among few British Reggae artists to reach Billboard's #1 position in the charts. His "Close to you" hit reached #1 in 1990, and his "Set the Night to Music" duet with Roberta Flack reached the Top 10 Billboard Charts in 1991. My favorite Maxi Priest hit "That Girl," featuring Shaggy, reached Billboard Top 20 Charts in 1996.

"Billboard hardly has any Urban songs," Priest pointed out about the music industry. "Haven't had an Urban song hit sense 'Happy'."

Maxi Priest will start touring to promote the "Easy to Love" release July 13th in Chicago at Taste of Chicago, and end on October 13th in Los Angeles at the Hollywood Park Casino.
Mariah Huq receives producer credit second season of Bravo TV's 'Married to Medicine,' creator credits next season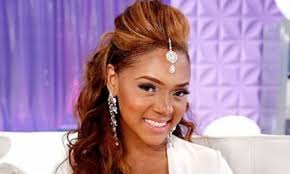 The second season of Mariah Huq's reality show "Married to Medicine" recently ended, but I am sure they will re-air the episodes during its regularly scheduled time Sundays at 10 p.m. This second season Mariah received producer credit for the reality show she created, and shopped to Bravo TV.
"I get creative credit next season," Mariah Huq said about "Married to Medicine" a reality show she co-created with her husband Dr. Aydin, a Bangladeshi emergency physician. "My attorney is my own Jerry McGuire," she laughed when asked why she didn't get creator/producer credit initially. "My husband and I put a lot of money into it (the project)."
"They threw a lot on me this season," she said about the executive producers who changed the focus of the show from her relationship with her husband to her relationship with the other women. "I'm not a drama queen. You won't see me that much this season. Any time you have a group of women together you going to have drama. My life doesn't evolve around my girlfriends, that's too high school."
The other cast members on Bravo TV's "Married to Medicine" include Jacqueline Waters an OBGYN physician; Quad Webb-Lanceford married to psychiatrist who is 14 years her senior; Toya Bush Harris married to an emergency medicine physician; Simone Whitmore an OBGYN physician; Lisa Nicole Cloud a fashion designer, and Heavenly Kimes a dentist. Executive producers are Matt Anderson and Nate Green.
"I was irritated this season," Mariah said passionately. "It's not my story. Not a true picture of real life. Creative conflict..."
I noted that a show that's pushed in certain situations that's not usually normal is not a reality show but a scripted show, she said, "I question the same thing and I'm a producer. The show is real but smart producers are persuasive...they put you in situations to get emotions...put me in harms way...I didn't want to go....if I didn't I'd breach the contract."
Mariah, born LaKeisha, started in "entertainment" at WRCB TV, an NBC affiliate, as assistant producer. She worked her way up to host and producer of a lifestyle segment titled "Trend in 3." She is COO of Jewel & Jem a multi-cultural children's home décor and Sleepwear Company she founded with her sister LaKeeda 10 years ago. She has two children with her husband. She is also owner of Mariah Media Group that birth "Married to Medicine," and Cinnamon Girl Diet.
"Absolutely not," Mariah said without hesitation when asked if her reality show is what she thought it would be when she sold it. "Not at all...I wanted to show sisterhood. Yes, there is drama like what we went through as an interracial couple. They make doctors wives look superficial, we're not."
The premiere of "Marry to Medicine" gave Bravo TV the highest rated series in its network history. Learn more about "Marry to Medicine" by logging onto www.BravoTV.com/Married-to-Medicine.
(Syndicated Columnist: Eunice Moseley, has an estimated weekly readership of over ¼ million with The Pulse of Entertainment. She is also a Public Relations/Business consult at Freelance Associates, and Promotions Director (at-large) for The Baltimore Times. Her Events: "Uplifting Minds II" free entertainment conference arrives in Hollywood, CA Saturday, October 25, 2014 at the Celebrity Center, and comes back to Baltimore Sat. April 18, 2015 at Security Square Mall. www.UpliftingMinds2.com, www.ThePulseofEntertainment.com.)