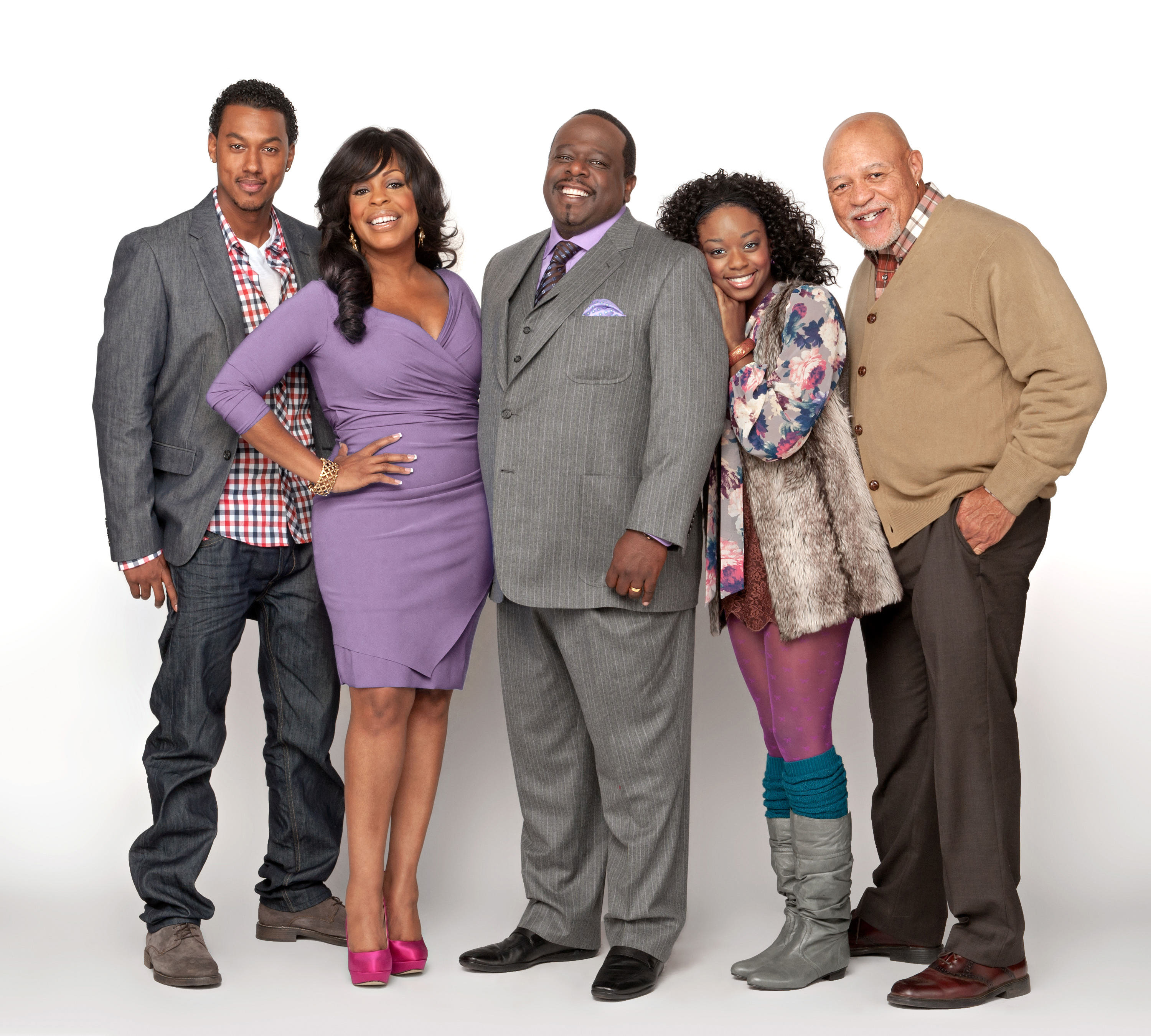 Niecy Nash stars with Cedric the Entertainer in the TV Land new series 'The Soul Man,' premieres June 20, 2012

"He said, 'you are my TV wife,'" said Niecy Nash about how she was chosen for the role of Lolli - wife of Rev. Boyce, played by Cedric The Entertainment - in the TV Land new comedy series "The Soul Man."
On Wednesday, June 20, 2012 at 10:00 p.m. ET/PT TV Land's "The Soul Man" premieres starring Nash, Cedric, John Beasley, Wesley Jonathan and Jazz Raycole. The sitcom is about a Soul singer turned minister (Rev. Boyce,) who returns to his hometown to preach in his father's church.
How his family adjusted to the change - from a superstar's lifestyle to a humble life operating a church - is the focus of the show.
"What I'm able to bring to the show is my experiences...I was 1st lady of a church...in St. Louis," Niecy pointed out. "There are so many coincidences."
To learn more about the TV Land comedy series log onto www.TV Land.com and for Niecy Nash log onto www.NiecyNash.com.
Ester Dean receives 'Song and Songwriter of the Year' 2012 BMI Pop Awards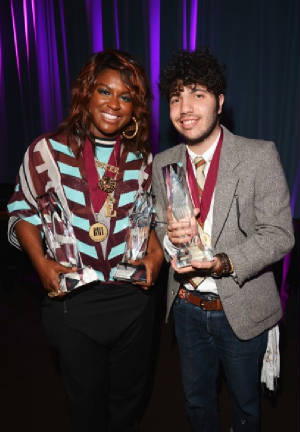 Recently BMI (Broadcast Music, Inc.) presented their 60th Annual BMI Pop Awards at the Beverly Wilshire Hotel where they honored songwriter Carol King with the BMI ICON Award. Ester Dean received both the "Songwriter of the Year" (with Benny Blanco) and "Song of the Year" for Katy Perry's "Fireworks."
Carol King is a legendary songwriter who has won 31 BMI Awards for such song-gems as "You've Got a Friend," "(You Make Me Feel Like) A Natural Woman," and "Up on The Roof." Ester Dean led in BMI Awards for Katy Perry's "Fireworks," Rihanna's "Rude Boy," "S&M," and "What's My Name," featuring Drake and Nicki Minaj's "Super Bass."
While covering the red carpet arrivals for the elegant event, I was able to talk to such songwriters as RedOne, who won four BMI Awards (Lady Gaga's "Bad Romance" and "Poker face"); Benny Blanco won four (Ke$ha's "Blow," Katy Perry's "Teenage Dreamer"); Bonnie McKee won three (Katy Perry's "Last Friday Night" and "Teenage Dream"; Claude Kelly won two (Bruno Mars "Grenade" and Miley Cyrus "Party in the USA"); Evan Bogart and Nash Overstreet for Hot Chelle Rae's "Tonight Tonight," and Makeba Riddick for Rihanna's "Rude Boy."
Ester Dean and Benny Blanco both won BMI's "Songwriter of the Year" Award and Dean won "Song of the Year" for Katy Perry's "Fireworks". Powerhouse vocalist Chaka Khan was the entertainment for that special night.
For the complete list of BMI Pop Award winners and honorees log onto www.BMI.com and to view my videotaped interviews from the red carpet log onto www.Youtube.com/FreelanceAssociates.
(NEWS: Attend the "Uplifting Minds II" entertainment conference Sat., June 23rd 12 - 5pm at the Celebrity Center in Hollywood, CA. - admission is free! www.UpliftingMinds2.com.)