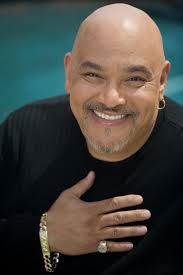 Phil Perry does an exquisite job on new album 'A Better Man,' features Howard Hewett, Kim Waters and Rick Braun

Phil Perry, one of the music industry's great male vocalist and songwriter, recently released a new solo album titled "A Better Man," it features the talents of Howard Hewett, Kim Waters and Rick Braun. "A Better Man" is released on the Shanachie Entertainment imprint. The project also includes help from Chris "Big Dog" Davis and Perry covers two Curtis Mayfield songs - "Gypsy Woman" and "I'm So Proud."

"Curtis Mayfield was one of the unsung heroes when I was coming up," Phil said about why he covered Curtis Mayfield's material. "You only have four minutes to work with. I felt his was so tasteful, yet so suggestive as the story unfolds. He made the listener become a part of the song. He was unique."

One of his Mayfield covers I listed as one of my very favorite on the album, even though the entire album is exquisite, and that was "Gypsy Woman." Rhon Lawrence is featured on this selection on lead guitar making it superb. The title track, "A Better Man," is another favorite as well because Phil Perry's vocals are the definition of R&B, and lyrically the song is a mighty testimony. I love the sweet "You're the Only One," "Feeling You" which features the legendary Rick Braun on trumpet, and "Sorry I Let You Go," a beautiful masterpiece.

"He (Curtis) and Jerry Butler wrote songs together," Phil added about his hero Mayfield. "'Gypsy Woman' is so descriptive anybody can relate."
Phil Perry is a multi Billboard Jazz Chart topper with duets with some of the best such as Chante' Moore. As a songwriter he has penned for such legends as Aretha Franklin. Visit Phil at
www.Shanachie.com
for more information on his "A Better Man" album release.
Def Leppard drummer Rick Allen launches the "Angels and Icons" national Wentworth Gallery exhibit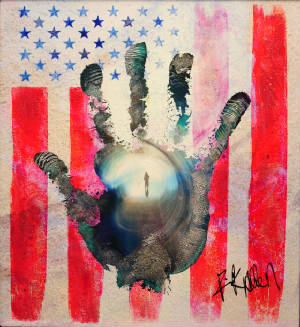 Def Leppard drummer Rick Allen, combines photography, music and paint to make art, and its showcased at the Wentworth Galleries as "Rick Allen: Angels and Icons" art exhibit. Allen will make a special appearance on March 21, 2015 at the Wentworth Gallery in Bethesda, Maryland 12noon - 3pm and at their McLean, VA location from 6pm - 9pm.
Aside from being the drummer of the iconic Rock band Def Leppard Rick's passion is photography.
"I was inspired by my four year-old daughter. She was painting without fear, doing it with a passion. It inspired me to use less photography and more painting," Allen replied when asked why he started with this unique process combining photography and paint. Art so unique it sold out two art exhibits shows of over 300 pieces.
Allen said his unique art process replaced a paint brush with a light stick.
"It's done with a stick instead of a paint brush," Rick explained. "I sit in a dark room and play songs I grew up playing, and create art out of the rhythm you hear."
The "Rick Allen: Angels and Icons" art exhibit at the Wentworth Galleries is part of his North American tour. Learn more about his exhibit at www.WentworthGallery.com.
(Syndicated Columnist: Eunice Moseley, has an estimated weekly readership of over ¼ million with The Pulse of Entertainment. She is also a Public Relations/Business consult at Freelance Associates, and Promotions Director (at-large) forThe Baltimore Times. Her Event/"Uplifting Minds II": The 16th annual "Uplifting Minds II" free entertainment conferenceSat. April 18, 2015, sponsored in part by Security Square Mall. Media sponsored are The Baltimore Timesand www.EURweb.com. www.UpliftingMinds2.com, www.ThePulseofEntertainment.com.)