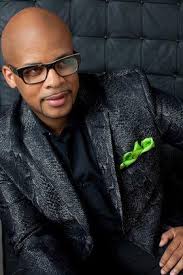 Grammy Award nominated James Fortune & FIYA recently released their first Live album "Live Through It," which debuted at #1 on Billboard's Gospel Chart and #13 on Billboard's Top 200 Chart. The project was recorded at a sold-out concert last year at Word of Faith Church in Atlanta. The album features Israel Houghton, Tasha Cobbs, Zacardi Cortez, Isaac Carree, Alexis Spight ("Sunday Best" finalist), Da T.R.U.T.H., Kirk Franklin, and Bishop Hezekiah Walker.
"For me as a writer I always have a song before I have an artist," Fortune said about how he determines who to feature on his albums. "Alexis was on tour…she did four dates. I felt her…it was her worshipping. She inspired us to worship. She didn't drive us to worship. I loved meeting her."
James talked about recording live and how it helps you capture some of the moments. That for his songs a lot of the time it starts with a melody, but that he isn't an instrumentalist. He admits also that sometimes God gives him the lyrics. "Live Through It" is his biggest seller.
"Everyone (featured) I know them. They are people who love God genuinely," Fortune pointed out about his featured artists. "God sets it up. He gives me peace about it."
James said he has a new artist feature on his "Forever" selection on the live "Live Through It" project that he wants us to watch out for.
"On the first single (title track) God gave to me," he said. "To get through it you have to live through it…to understand. We all have storms we can make it through. Go through it, grow through it. He is allowing it to make you better."
Fortune was blessed to produce and write the 2013 Shirley Caesar album, and he is inspiration on a nationally syndicated radio show, "The James Fortune Show."
For more information on the new James Fortune & FIYA live project log onto www.JamesFortuneMusic.com.
Grammy nominated Will Downing releases new album, 'Euphoria,' and cover single 'Turn Off the Lights'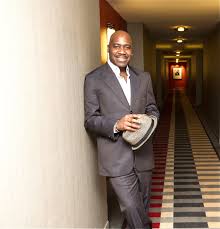 "I did one of Teddy's." Downing pointed out about covering the Pendergrass classic "Turn Out the Lights" for his newest album release "Euphoria." "I can hear myself doing an interpretation. His is rough…I heard it a little smooth and jazzy."
The new album was released March 11, 2014 independently on the Sophisticated Soul imprint. The Jazz/R&B vocalist with the deep sexy voice is a Grammy Award nominee for his "All The Man You Need" release. The "Euphoria" project follows his 2012 "Tomorrow" CD on the same label.
"It happens with certain songs," he continued about including a cover of someone else's song on his project. "If I can hear it in my head…and it hits me that way."
Saxophonist Gerald Albright's skills are featured on the Teddy remake "Turn Off the Lights."
For more information on the Brooklyn native's recent release log onto his website at www.WillDowning.com.
Demetrius Grosse lands role on CINEMAX crime series 'Banshee', airs on Fridays 10 p.m.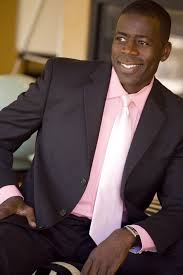 Howard University graduate Demetrius Grosse, with the deep baritone voice, lands a prominent role on the CINEMAX crime series "Banshee." From the creator of "True Blood," "Banshee" also stars Anthony Starr as Lucas Hood an ex-con and master thief who assumed the identity of the sheriff of Banshee. Grosse's character is Emmett Yawners a devout Christian deputy struggling to uncover the past of the new sheriff and his escapades with Anastasia (Carrie Hopewell).
"I was called into HBO and sat down," said Demetrius about how he obtained the role. "She (casting director) invited me back to read for the role of the original script. It was more controversial subject matter. Then I was called back for the pilot. To be able to be part of the moral compass of the show is special since I've played so many villain characters."
Grosse can also be seen in the Golden Globe nominated film Saving Mr. Banks, starring Emma Thompson, as a bartender. He is also widely recognized in the Emmy Award nominated FX drama "Justified" in a recurring role as Errol the loyal, right-hand man to criminal leader Ellstin Limehouse.
Also the owner of a men's accessories line, Demetrius just wrapped up the USA pilot "Complications" a gritty medical drama starring Jason O'Mara and Jessica Szohr.
"The characteristic about Emmett is he is an inherently good guy," said Grosse. "I've play a lot of villains and this presents me with a chance to change my persona as an actor. I feel proud to be this kind of image in a show this risqué."
(Syndicated Columnist: Eunice Moseley, has an estimated weekly readership of over ¼ million with The Pulse of Entertainment – she is also a Public Relations/Business consultant and Promotions Director (at-large) for The Baltimore Times. Her Event: Baltimore "Uplifting Minds II" free one day national entertainment conference (seminar panel & talent competition showcase) at Security Square Mall Sat. April 19, 2014. www.FreelanceAssociatesInc.com, www.ThePulseofEntertainment.com, www.UpliftingMinds2.com).