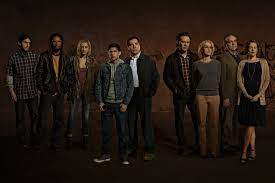 John Ridley's 'American Crime' focuses on today's issues in a nonpartisan way, airs Thursdays at 10/9c

John Ridley, known for his script for 12 Years a Slave, created and directs the new ABC television series "American Crime." The crime drama stars Felicity Huffman, Timothy Hutton, Regina King and Elvis Nolasco. The weekly series airs on Thursdays at 10/9c on ABC, and it focuses on race, class, gender and political issues in a nonpartisan way.

The same skill Ridley showed in 12 Years a Slave when he portrays the ugliness of the enslavement of black people, while also showing the courage it took for some white people to stand up against it. John approaches the issues of today with the same as the series "American Crime" centers around the different sides of the judicial system during a racially charged case.

Russ Skokie's (Timothy Hutton) son Matt, a war veteran, is murdered and his wife is assaulted in their home. Felicity Huffman plays Matt's ex-wife and she fuels the investigation into the case. The police "finds" four suspects and whether guilty or not their lives will be forever changed.

The four suspects are Carter Nix played Elvis Nolasco (Third Watch). Regina King ("SouthLAnd") plays Aliyah Shadeed a devout and strong Muslim woman, helping Carter find a good defense attorney. Alonzo Gutierrez, played by Benito Martinez ("The Shield"), is a hardworking Mexican immigrant whose son Tony, played by Johnny Ortiz (McFarland USA), is a suspect - maybe it's only because he was in the wrong place at the wrong time. Aubrey Taylor played by Caitlin Gerard (Magic Mike) and Hector Tonz played by Richard Cabral (End of Watch) are both former models who are strung-out on drugs who are suspects as well.

"It's a beautiful religion," Regina King said about her character strong Muslim beliefs. "ABC provided an amazing Muslin woman who lives in Texas...she was there for 24/7."
Chrystee Pharris stars in Steps of Faith with Ted Lange and the POP Network docu-series 'Queens of Drama'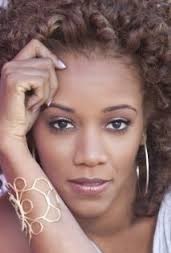 "All of us came together, we wanted to do our own project, write the characters...the plot," said actress Chrystee Pharris best known for her role on the day-time drama "Passions." The project is POP Network's docu-series "Drama Queens," about the lives of the leading ladies of day-time drama. "Meeting these women...they're all so powerful. I've watched them for a long time."
The other day time drama queens include Lindsay Harley ("All My Children", Crystal Hunt ("One Life to Live"), Vanessa Marcil ("General Hospital") and Hunter Tylo ("The Bold and the Beautiful"). The "Queens of Drama" docu-series will premier April 26, 2015 at 10 p.m. ET/PT on POP Network (formerly TV Guide Network).
Pharris also stars in a faith-based film Steps of Faith with Ted Lange ("Love Boat"), Charles Malik Whitfield ("One Life to Live"), Tracey Ross ("Passions"), and Irma P. Hall ("Soul Food"). Directed by M. Legend Brown, Steps of Faith follows Faith (Chrystee) who is not a church girl but has a very close personal relationship with God. The family friendly film is currently on DVD and screening at 16 film festivals.
"I walk on faith," Pharris stated frankly.'
Chrystee is also known for her role on "Scrubs" and her credits include "Castle," "Lincoln Heights," "Nashville" and A Walk in the Woods. To learn more about Chrystee log onto www.ChrysteePharris.com.
(Syndicated Columnist: Eunice Moseley, has an estimated weekly readership of over ¼ million with The Pulse of Entertainment. She is also a Public Relations Strategist and Business Management Consultant at Freelance Associates, and is Promotions Director (at-large) for The Baltimore Times. www.ThePulseofEntertainment.com.)