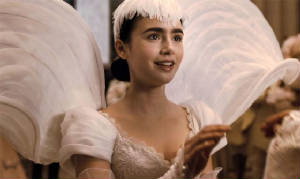 Relativity's Mirror Mirror, is a funny and adventurous tale of a classic fairy-tale Snow White, hits theaters March 30, 2012

"I wanted to make her a modern day girl, Snow White was a dark tale," said Tarsem Singh (Immortals) director of the Relativity film Mirror Mirror, a funny and adventurous tale of the classic fairy-tale Snow White, which hit theaters March 30, 2012.

Mirror Mirror stars Julia Roberts as the evil Queen, Lily Collins (The Blind Side) as Snow White and Armie Hammer (The Social Network) as the Prince. The screenplay adaption of the fairy-tale was written by Marc Klein (Serendipity) and Jason Keller (Machine Gun Preacher), and based on the screen story by Melisa Wallack (Meet Bill). The Rated PG motion picture is produced by Bernie Goldmann (300), Ryan Kavanaugh (The Fighter) and Brett Ratner (Rush Hour franchise).
"I had no interest in fairy-tales," said Oscar winning Julia Roberts about choosing to take on the role of the evil Queen in Mirror Mirror. "...Until Tarsem allured me in his alluring way. It was fun to play 'this' villain."

The retelling of the fairy-tale starts when the King vanishes and his evil wife seizes control of the kingdom, and keeps her beautiful stepdaughter, Snow White, hidden in the palace. When the Princess attracts the attention of a handsome and rich Prince, the evil Queen gets jealous and banishes her into the near-by forest. Snow White befriends a band of rebellious dwarfs who teach her how to be a brave young woman who becomes determined to save her country from her evil stepmother.

"There was 40 tons of salt so the air was very dry, which made the environment very cold," Lily Collins said about the forest she spent time in, which was set in the winter with lots of 'snow.' "I had so many bumps and bruises, trips and falls."
The customs wore by Snow White and the evil Queen provokes images of the fairy-tale classic, but in a lighter and fun way. There is singing and the comedic punch-lines that help to take a dark story and make it light.

"It became a second skin, the process of becoming Snow White," Lily pointed out about the colorful and beautiful gowns she wears in Mirror Mirror.

"They were stunning," Roberts adds about her gowns. "...Original and authentic..."
Mirror Mirror is released to theaters March 30, 2012. For more on the Relativity film log onto
www.MirrorMirrorFilm.com
.
Gospel and secular performers unite for BET's 'Celebration of Gospel,' to air April 1, 2012 at 8:00 p.m.ET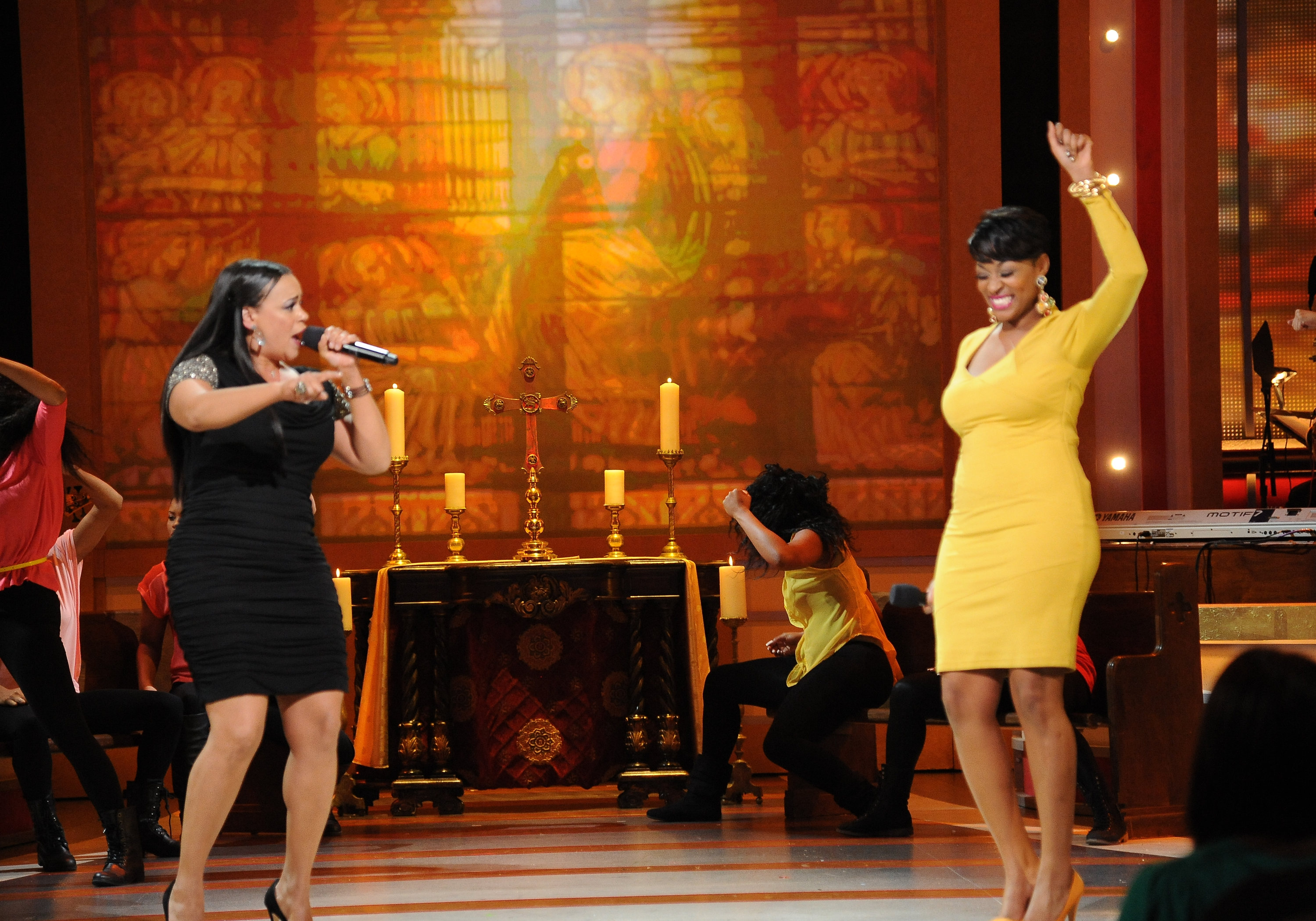 BET will air its 12th annual "Celebration of Gospel" with a theme of "Rise Up! Renew! Rejoice!" as Gospel and secular superstars unite for a Praise party on Sunday, April 1, 2012 at 8:00 p.m.ET. Hosted again by Steve Harvey, the "Celebration of Gospel" will have performances by such great performers as Kirk Franklin, with Mali Music; Kelly Price, for a tribute to Whitney Houston; Faith Evans and Jessica Reedy; Earnest Pugh, Isaac Carree, James Fortune & FIYA; Ricky Dillard & New G, with Johnny Gill, Ledisi, Marvin Sapp, Dr, Bobby Jones, Jennifer Holliday, Pastor Shirley Caesar, Yolanda Adams and many more.
The two-hour special was tapped at the legendary Orpheum Theatre in Los Angeles. It is produced by BET, headed by Stephen Hill, BET's president of music programming and specials; Lynne Harris Taylor, BET's vice president of specials projects and music production, and Geovanni Brewer, BET's executive producer. The very talented Ray Chew returns as musical director.
As always Steve Harvey keeps the show going with laughter and the performances are all outstanding. The red carpeted event, as always, had a long line of anxious BET supporters wanting to be a part of the audience. The audience also included such celebrities as Kim Whitley, Amber Bullock, Kenny Lattimore, Wendy Raquel Robinson (who offered a spoken word performance), and Michelle Williams.
BET's 12th annual "Celebration of Gospel" is the #1 Gospel/religious telecast since its inception. Therefore, it's only fitting that it will air Palm Sunday, April 1st, a great way to start off the Easter season.
For more information on BET's "Celebration of Gospel" log onto www.BET.com/COG