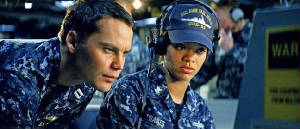 Rihanna gives stellar performance in Universal Pictures' Battleship, in theaters May 18, 2012
R&B/Pop sensation Rihanna gives a stellar performance in Universal Picture's newest film release Battleship, based on the Hasbro classic naval-combat board game of the same name. Battleship, a powerful new take on alien contact, arrives at theaters May 18, 2012.
Rihanna plays Petty Officer Second Class Cora Raikes - a weapons specialist, who assist Lt. Alex Hopper (Taylor Kitsch), a naval weapons officer aboard the USS John Paul Jones, in saving the world from aliens' attacks. The aliens', far advance in many ways, came to earth in answer to our satellite messages sent into space looking for other intelligent life.
The cast also includes Brooklyn Decker as Sam Shane, a VA physical therapist and fiancée to Hopper; Alexander Skarsgard as Stone Hopper, Commanding Officer of USS Sampson and older brother to Lt. Alex Hopper; Tadanobu Asano as Captain Tugi Nagata, commanding officer of the Japanese destroyer Myoko; Liam Neeson as Admiral Shane, commander of the Pacific Fleet and father of Hopper's fiancée; Hamish Linklater as Cal Zapata, a scientist who mans the satellite in Hawaii - which is sending the messages in outer space; Jesse Plemons as Jimmy Ord, a boatswain aboard USS John Paul Jones; John Tui as Chief Officer Walter "The Beast" Lynch, as USS John Paul Jones' engine room expert, and U.S. Army Colonel Gregory D. Gadson as Lt. Colonel Mick Canales, an Army combat veteran who lost his legs in the Iraq war.
Taylor Kitsch did well as the out-of-control brother who is forced to grow up when he has to step in as commander of the only ship in a position to save the world. Kitsch is assisted by Rihanna who carries her role like a seasoned actress, though this is her motion picture debut. She takes on the role of a hard noise female Navy officer on a ship of men faced with the task of "manning up" to help save the world.
Tensions build during the battle practice of an international fleet of battleships, as things turn horribly wrong when aliens land in the seas near them. Once competitors, now allies, all countries unite in a battle to save the world.
Battleship is produced by Brian Goldner and Bennett Schneir of Hasbro (Transformers and G.I. franchises), Scott Stuber (Safe House), Film 44's Sarah Aubrey (The Kingdom), along with Duncan Henderson (The Perfect Storm). The science-fiction, action-adventure film is directed by Peter Berg (Hancock), who is also amongst the producers. Battleship, written by Jon Hoeber and Erick Hoeber (Red), is Rated PG.
For more on Universal Pictures' Battleship, which is sure to be a franchise, log onto its website www.BattleshipMovie.com.
Grammy winning David Banner's new album features 16 of the worlds' top artists, newest single 'Californication' features Snoop and Nipsey Hustle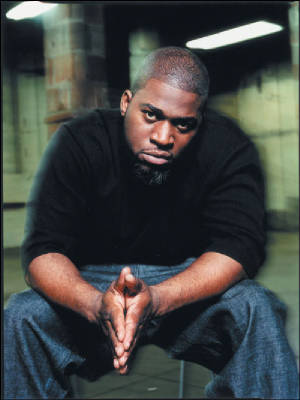 "Nothing's for free," said Grammy Award winning recording artist/producer David Banner about the free download of his newest album "Sex, Drugs & Video Games," on May 22, 2012 for his fans on www.LiveMixTapes.com and www.DavidBanner.com. "I have 16 of the world's top artists and will have 16 videos...top quality videos... I paid for everything."
David Banner's "Sex, Drugs and Video Games" project features such artists as Chris Brown, Lil' Wayne, 2 Chainz, and Bun. B. The newest single, 'Californication,' is his third single and it features Snoop Dogg, Nipsey Hustle, Ras Kass and Kree.
Banner is also promoting his 2M1 Movement to liberate artists and help them take control of their music, movies and all content. He is asking fans to 'donate' $1- though the download is free - and when he receives $2 million he promises to consistently deliver positive influential urban culture content via music, videos and movies - "to the people, by the people."
"For $1 you receive more than control," David explains about his 2M1 Movement. "You control your image. It keeps fans congregated together...not just for downloads, but to create a community. We have the influence and the ability."
Banner made clear that after $2 million he intends to shoot a movie, where admission costs would be only $5.
"We can do whatever we want to do," David said. "Struggle is a part of the process. Even what I'm doing now is a struggle...not having a family, not having a place, not seeing my little brother grow (up)."
Banner explained even though these are his struggles, his life gives him the money to continue to keep his dream alive. On May 14th David Banner released the single "Believe" featuring Big K.R.I.T.
For more on David Banners new album "Sex, Drugs and Video Games" or on his 2M1 Movement log onto his website at www.DavidBanner.com or www.LiveMixTapes.com.