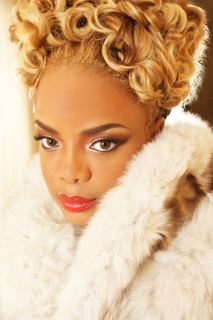 Shanachie releases Leela James' 'Something's Got A Hold Of Me,' Etta James cover

"It took a life of its own," said Soul/R&B singer Leela James about her upcoming Shanachie Entertainment tribute to the late legend Etta James titled "In The Spirit of Etta James." "It evolved into what it is. Just took on the...era. I guess it's fitting...it still captures Leela, but has the vibe from that time."
In preparation for the release of "In The Spirit of Etta James," the Los Angeles native released the first single, "Something's Got A Hold Of Me," and soon an accompanying video. James' infectious vocal style puts a modern day twist to the up-tempo song of the Rock and Roll and Blues Hall of Famer Etta James.
"I listened to a lot of her music," Leela explained about her choice of Etta James songs to cover. "Her standard records I felt were the ones I wanted. Some were too dated."
Born with Gospel as part of her up-bringing - along with R&B, Blues and Funk - Leela James has developed a very soulful, funk influenced, bluesy R&B sound that is clearly her own. Her debut album, "A Change Is Gonna Come," had production assistance from Kanye West, Raphael Saadiq, Wyclef Jean, James Poyser and Chucky Thompson.
Leela's Shanachie debut album "Let's Do It Again" will be followed by the Etta James tribute album. With "In The Spirit Of Etta James" Leela gives modern day 'flavor' to legendary and sometimes signature pieces of the icon Etta James. Other songs on the upcoming tribute project include "Hurt Me So Much," "I'd Rather Go Blind," and "At Last."
"In The Spirit of Etta James" is produced by Grammy Award winning Shannon Sanders and Drew Ramsey and is slated to be released in June, 2012. Log onto Leela's website, www.LeelaJames.com, for more information on her upcoming Etta James tribute album on Shanachie Entertainment.
WE tv premieres new reality show, 'L.A. Hair,' May 31, 2012, starring celebrity hair stylist Kim Kimble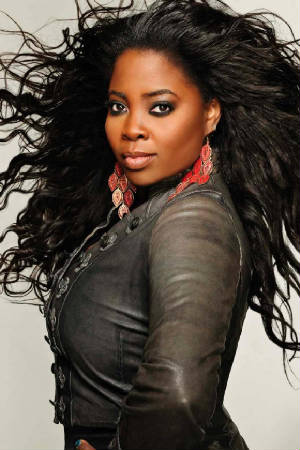 On Thursday, May 31, 2012 WE tv will premiere a new reality show, "L.A. Hair," starring celebrity hair stylist Kim Kimble. The eight episode reality show will air at 10:00 p.m.ET/PT, and feature some of her celebrity clients - Kelly Roland, Brandy and Mary Mary.
"I thought I would be nervous," Kim Kimble said about being afraid of what the reality show captures of her life. "I can honestly say I'd do everything the same. It was therapeutic."
The audience will see Kimble jet-setting from one client to the other while managing her hair care and styling business that includes not only hair salon and stylists, but hair care products and tools. The one hour episodes include her mother Jasmine - also a hair stylist.
"L.A. Hair" regular airing time on Thursdays will be 9:00 p.m. ET/PT as of June 7, 2012.
"I put care into hair care," said Kim. "Celebrity clients are more open... Hair 'care' is important to them."
Kim Kimble is in the process of expanding her 'brand' into a bigger building, adding more stylists and repackaging her hair care product line. The viewers will see some of this.
"If this goes well you might see Kim Kimble Hair Salons popping up all over the country," she confidently concluded.
Kim's staff - seen on the show - includes hair stylist Angela, Dontay, Terry, and China, her assistant Anthony, and receptionist Charity. Visit www.WEtv.com for exclusive video, photos and blogs on the show, "L.A. Hair."
The George Lucas produced 20th Century Fox film Red Tails is now on Blu-ray, DVD and Digital Download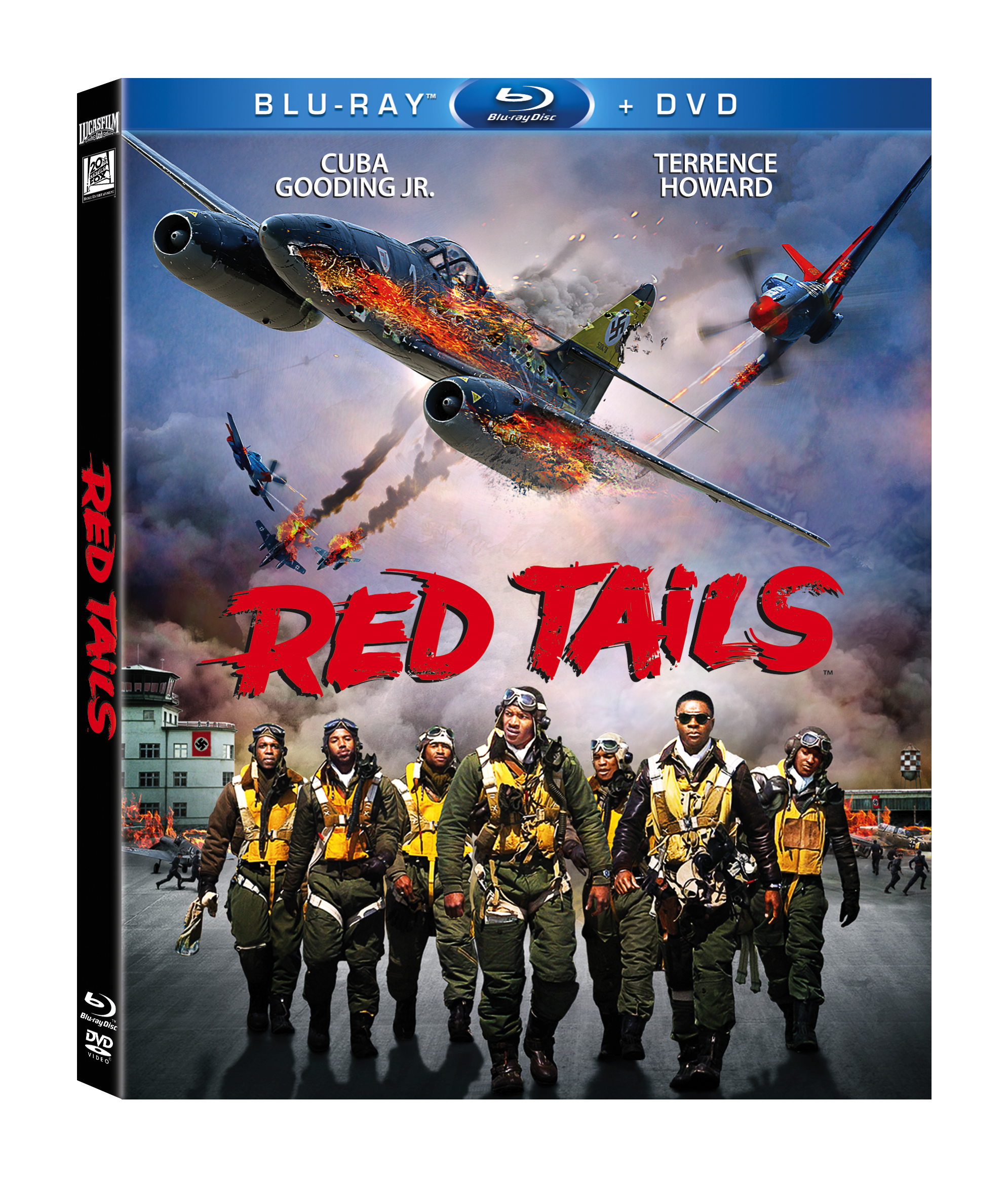 "They spared no expense on giving the audience that experience...It was the graphics," said actor Elijah Kelly about the realism of the air fights in the 20th Century Fox film Red Tails. Kelly stars along-side a powerful cast that includes Academy Award winner Cuba Gooding, Jr. and Academy Award nominee Terrence Howard.
Red Tails, the George Lucas produced film, is now on Blu-ray, DVD and Digital Download.
"My part initially was a small part," Elijah pointed out. "When I got on the set they allowed me to have liberties...and it went to me being included in the billing."
Red Tails is an inspiring story of a group of real-life African-American Tuskegee Airmen who, in 1944, were finally given a chance to prove themselves. The band of 'brothers' surpassed everyone's expectations, even their own.
Also casted in Red Tails are David Oyelowo, Nate Parker, Tristan Wilds, Method Man, Ne-Yo, and Michael B. Jordon.