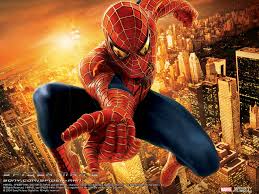 Columbia Pictures' The Amazing Spider-Man 2, a roller-coaster of suspense, in theaters May 2, 2014

Jessi Jone, Calvin Tucker, Jr. and Ricochet win big at the Baltimore "Uplifting Minds II" national talent competition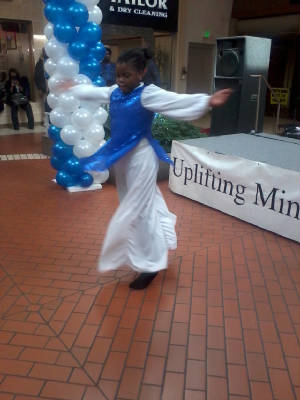 Fifteen year-old female rapper Jessi Jone, Contemporary Gospel singer Calvin Tucker, Jr., and a four member dance troop Ricochet won big at the recent Baltimore "Uplifting Minds II" national talent competition hosted by Heaven 600's Mid-Day Diva Doresa Harvey. The talent showcase ended with a wonderful modern dance performance by 11 year-old Kayla Eldridge, granddaughter of the events' coordinator and founder Eunice Moseley (www.ThePulseofEntertainment.com). The Baltimore "Uplifting Minds II" (ULMII) Entertainment Conference was held at Security Square Mall.
Winners received the ULMII Best Artist Award, a crystal blue ball set on top of an engraved platform. In addition, each receives a list of prizes donated by event sponsors. Rapper Jessi Jone won best Songwriting Award, Calvin Tucker Jr. won best Vocal Award, and Ricochet won best Dance Award. The event was presented by Security Square Mall and The Baltimore Times (media partner).
Judges included entertainment business mogul Paul Gardner, II (www.TheGardnerLawGroup.com); talent manager Cordell Capone (Natalie Nunn/"Bad Girls Club") www.CordellCapone.com; vocal coach and professional singer Nadiyah Kareem (Superstar Entertainment); local legend former singer/musician Rosa "Rambling Rose" Pryor-Trusty, a booking agent and entertainment columnist (Afro); stylist/make-up artist and skincare specialist Jenneane Collins (Rebellious Beauty), and talent manager Bert Wheeler (B. Wheeler Enterprises).
The entertainment business panel speakers included Gardner (www.TheGardnerLawGroup.com); public relations strategist and business consultant Eunice Moseley (Freelance Associates), stylist/make-up artist Jenneane Collins, and entertainment columnist Rambling Rose (www.RosaPryorMusic.com).
The list of prizes the winners receive include free "product shelf-space" from Dimensions In Music; "free PR strategy and consult" from Eunice Moseley, MS, MBA president of Freelance Associates (www.FreelanceAssociatesInc.com); "free entertainment business consult" from entertainment mogul Paul Gardner, II (www.TheGardnerLawGroup.com); "free music track, studio time and promotions" from five-time ULMII winner and Virgin Island producer Marvin Davis aka V.I.P. (www.DustDemAFF.com); "free vocal coaching" from professional singer and artist manager Nadiyah Kareem (Superstar Enter.); "free make-up/skin care consult" from skin care specialist Jeneanne Collins (Rebellious Beauty); "free commercial photo session" from commercial photographer Ty Moore (www.IAmSharpEye.com), and "free photo shoot and management consult" from tour manager (Anita Baker/Natalie Cole) and photographer Gar Roberts (www.Garman.zenfolio.com).
The next "Uplifting Minds II" free entertainment conference arrives in Hollywood, California at the Celebrity Centre in October, 2014. For more information log onto www.UpliftingMinds2.com or email FreeAssocInc3@aol.com or call 562-424-3836.
(Syndicated Columnist: Eunice Moseley, has an estimated weekly readership of over ¼ million with The Pulse of Entertainment. She is also a Public Relations/Business consult at Freelance Associates, and Promotions Director (at-large) for The Baltimore Times. www.ThePulseofEntertainment.com.)