Dr. Logan Westbrooks shares expert knowledge on the music industry in his latest book release 'The Anatomy of the Music Industry'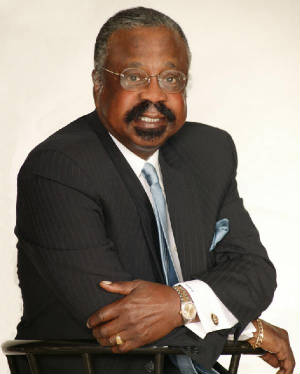 Dr. Westbrooks recently released his second book about the music business titled "The Anatomy of the Music Industry: How the Game Was and How the Game Has Changed" (Ascent Publishing). In this book he interviews music industry experts in varies field such as artists, producers, publishers, promoters, digital music, media, public relations, legal analysis and others fields to question them about their view on the state of the music industry then and now. I am one of those experts included in this enlightening and inspiring project as a pubic relations strategist who has provided P.R. and business plans to young artists and emerging entertainment industry companies since 1993 - through my company Freelance Associates, PRSA. I am joined in the public relations section of the book with legendary publicist Angelo Ellerbee (Michael Jackson) and world-renowned Jazz publicist Rick Scott (Jonathan Butler). Dr. Westbrooks served as head of Promotions at Capital Records working on the projects of such artists as The Beatles, Nate King Cole and Nancy Wilson. At CBS Records he served as Director of Special Markets and Promotions, he was Vice President of Marketing for Columbia International Records and as Managing Executive for CBS Africa."What is constant is major labels are still in control," said veteran music label executive Dr. Logan Westbrooks about what he believes has stayed constant throughout all the changes (record labels merging and number of independent labels on the rise). "They still have more power and more money. They still control radio."
"The music industry is changing everyday but we can still use it as a blueprint," Dr. Logan pointed out. "I want to document what took place and lay out some kind of a plan for those they come after us. It's been a passion of mine for many years, sharing (his knowledge) with young people."
Dr. Logan Westbrooks taught about the music business at California State University for five years. "Teaching was part-time. My income, my job, my 9 to 5 w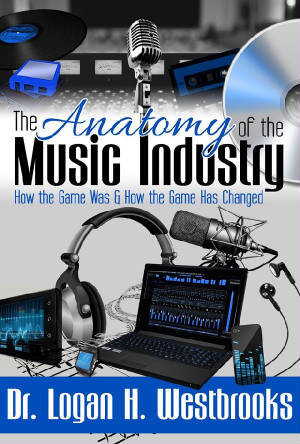 ork was in the music industry," he explained.
Through the years the music industry birthed many experts in the field and when asked how he chose who to feature in "The Anatomy of the Music Industry" he said, "I sat down to look at the backgrounds and careers of those that did not mind sharing and some were already working with young artists...I want to thank you, it took a lot to share your experience."
After each interview Dr, Westbrooks surmised each interview with the highlights of what each person had to say that he felt was of utmost importance. He honored me by mentioning a national entertainment conference I founded and host each year since 1999 called "Uplifting Minds II" saying that, "Eunice Moseley started her organization out of a love for artists...Eunice mentioned the Featherstone Brothers attending her conference...they came to the attention of SisQo of Dru Hill who used their song 'I Should Be'...it reach #5 on the Billboard Charts."
"I hope that a lot of schools adopt it to use as a textbook and households will pick it up and use it," Dr. Westbrooks concluded.
He is also the author of "The Anatomy of the Record Company." A Memphis native Dr. Logan became one of the pioneering African-America record executives in 1970s working on major projects for Isaac Hayes, Harold Melvin and the Blue Notes, Johnny Mathis, Sly Stone, Earth, Wind and Fire, Miles Davis and Nelly. Learn more about Dr Logan Westbrooks and his latest book release through Ascent Publishing, "The Anatomy of the Music Industry," at www.LoganWestbrooks.com.
'Sunday Best' winner Geoffrey Golden Jazz up Contemporary Gospel with debut 'Kingdom...Live,' featuring and executive produced by Kirk Franklin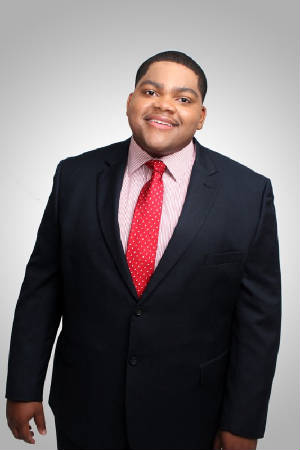 BET's "Sunday Best" winner Geoffrey Golden debut album "Kingdom...Live" features and is executive produced by Kirk Franklin. The project is sure "nuff" good for the soul. The album released on Franklins own label Fo Yo Soul/RCA Inspiration is full of Contemporary Gospel, Praise and Worship and Inspirational selections delivered by the outstanding flavored of Golden's vocals.
"I've been an avid Gospel music fan for a long time. I'd be at my grandfather's house watching Richard Smallwood...Sounds of Blackness," said Geoffrey Golden about his passion for what he does. "I knew before 'Sunday Best,' I had a plan. I decided to do a live album but did not know when. I didn't know God would send me through the 'Sunday Best' system. I asked Kirk and Kirk said he been saying the same."
So together they birthed the "Kingdom...Live" project offering eleven inspiring and Praise worthy selections. My favorites on the album include "Expectation" because of Geoffrey's Jazz influences delivery; "A Song Called He Reigns," featuring Kirk Franklin, who wrote the song, because of the signature Kirk Franklin inspired sound and Golden's Pop flavored lead vocals were excellent; "All Things Get Better," written by Kirk Franklin, because I love the violin support, the sweet piano sprinkles and the use of the classical guitar, and "Changed" for his message that brought me back to when I was five and God change me too forever, in addition to Geoffrey's heartfelt delivery makes the song exceptional and letting it with the audience singing the hook until the song faded-out was a perfect ending to a perfect project.
A youth choir director and Preacher's son, Golden said that his experience, "where you try to connect too people...try to sing that message to two different kinds of people (saved and not) from your perspective," is what he brought with him on the "Sunday Best" stage. On his stage presence, which was noted by the show, he said he learned to, "keep your eyes open to connect with the crowd, and study God's Word to receive something that really changes lives."
The "Kingdom...Live" album was recorded in Irving, TX and hosted by Franklin. It reached #4 on the Billboard Top Gospel Album Chart. The Cleveland, Ohio native now lives in Atlanta and has released the first single from the album titled "All of My Help," a testament to the everlasting "assist" that God gives his children all day and all night.
(Syndicated Columnist: Eunice Moseley, has an estimated weekly readership of over ¼ million with The Pulse of Entertainment. She is also a Public Relations Strategist and Business Management Consultant at Freelance Associates, and is Promotions Director (at-large) for The Baltimore Times. www.ThePulseofEntertainment.com. EVENT: Sat April 16, 2016 the "Uplifting Minds II" Free Entertainment Conference arrives in Baltimore at Security Square Mall and Sat October 22, 2016 (TBC) the "Uplifting Minds II" Free Entertainment Conference at the Celebrity Centre in Hollywood, CA. www.UpliftingMinds2.com.)