Fox Searchlight presents the shocking reality of 12 Years A Slave to theaters October 18, 2013
By Eunice Moseley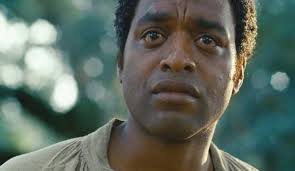 A whole two hours and 14 minutes long, the Fox Searchlight presentation of 12 Years A Slave shocks you with the reality of the true story, so much so, it doesn't seem that long. Twelve Years A Slave is the story of one free-man's journey from slavery to freedom. Rated-R, 12 Years A Slave is based on the autobiographical book (released in1853) by pre-Civil War upstate New York born-free black man Solomon Northup (1807 - unknown), played excellently by Chiwetel Ejiofor. It tells of his abducted (in 1841) during a trip to Washington, DC and being sold into slavery as Platt Hamilton.

The true story has Michael Fassbender as the crazed slave owner, Mr. Epps, whose cruelty will have you literally in tears and closing you eyes from the horror. Brad Pitt, the films producer, has a small but pivotal role as a Canadian temporarily working on the plantation. As Solomon assist Pitts' character he builds up the courage to persuade the Canadian to do something unheard of. He asks him to take a message back home to New York to end his 12 years of struggles - trying to survive as a slave.

Steve McQueen (Hunger) is the director and John Ridley (Red Tails) is the screenwriter. Pitt (Money Ball) shares production duties on this project with Dede Gardner , Jeremy Kleiner (World War Z), Bill Pohland, Arnon Milchen, Anthony Katagas and McQueen. Executive producers are Tessa Ross (Slumdog Millionaire) and John Ridley.

Chiwetel and Michael are joined by Alfre Woodward (as Mrs. Shaw, a freed-slave married to a white slave-owner), Benedict Cumberbatch (William Ford, the gentle initial slave owner), Paul Dano (Looper), Garret Dillahunt, Paul Giamatti, Scott McNairy, Lupita Nyong'o (as slave-Mistress to Mr. Epps), Adepero Oduye, Sartah Paulson, Michael Kenneth Williams, Chris Chalk, Taran Killam and Bill Camp.

Be prepared to be shock, sadden and overwhelmed with joy in Fox Searchlights' 12 Years A Slave. Regency Enterprises and River Road Entertainment present the River Road, Plan B and New Regency Production in association with Film4. Twelve Years A Slave is a Steve McQueen film.

TV One focuses on actress Maia Campbell on 'Life After' series, 'Owning It All,' airs on Wednesdays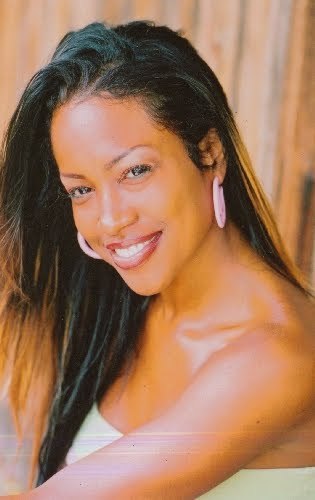 "I had some wild times like all girls in Hip-Hop," said actress Maia Campbell, best known in her role as Tiffany Warren on the sitcom "In The House," about TV One's "Life After" series coverage of her life, an episode titled "Owning It All." "I was young, popular and lived my life on the edge. I'm excited to see the growth. I have a daughter now. I have to teach by example, so I live a different kind of life."
TV One's Maia Campbell episode aired last Wednesday, but catch the reruns to see her life as it unfolds with its ups and downs. Maia, a Maryland native, is the daughter of New York Best-selling author and Image Award winner Bebe Moore Campbell. Her acting career started at an early age and her credits include "Moesha" and "Thea" with Brandy, "Beverly Hills 90201," "Sister Sister" with the Mowry twins and Marques Houston; Fox's "South Central" with Larenzo Tate, and the John Singleton film Poetic Justice starring Janet Jackson and Tupac Shakur - where she played Tupac's cousin Lucky.
"I was so excited to have been chosen for that platform," Campbell said about the TV One episode. "I started young...was in Poetic Justice with Tupac Shakur, that was monumental at the time... he was a very big icon."
The TV One commercial on her episode, according to Maia, says she was "crazy", she takes it in stride by writing it-off as sensationalism.
"I still like to have a good time," she pointed out. "I learned not to live on the edge."
Maia says she hopes the coverage help to propel her mothers' last novel (written before she past-away), titled "72 Hour Hold," is picked-up for a movie by Tyler Perry - or someone capable she says.
"My mother got me to all my auditions, kept me in my education. I went to Spellman and UCLA," Maia adds. "She got me involved in NAMI (National Association of Mental Illness). My mother died of brain cancer but before she died she wrote a novel, '72 Hour Hold". It's an excellent novel about different types of relationships. It's a good piece - go to Amazon.com."
Campbell, who says she is currently working on a play, joins a list of others highlighted by TV One in "Life After" which includes Jimmy Walker, Sheryl Lee Ralph, LeVar Burton and Clifton Powell. "Life After" airs on Wednesdays 8/7c.

TV One's 'Verses and Flow' mid-way through its 3rd season has appearances by Jill Scott, Faith Evans, Mary Mary and is hosted by Omari Hardwick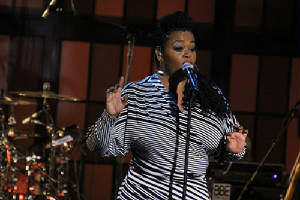 Went to a premiere event for TV One's "Verses and Flow" and learned that the show was created by Lexus executives. It combines spoken word and song. I was very surprised to see who has the spoken-word skills, such as host actor Omari Hardwick (Kick Ass). You will see that and more on TV One's "Verses and Flow" 3rd season.
The Lexus "Verses and Flow" 30 minute variety-style show airs on Wednesday nights. Others to appear on the series include Bell Biv DeVoe, Clint Smith, Edwin Bodney, Kenny Lattimore, Mary Mary, Faith Evans, Anthony Hamilton, Bridget Kelly, RaVaughn, Tony Rich, Avant and Raheem DeVaughn - just to name a few. The music is awesome thanks to musical director Adam Blackstone and the "Verses and Flow" house band.
Directed by Andrew Logan, TV One's "Verses and Flow" is a NAACP Image Award nominated series which gained four additional episodes this season resulting in a total of 12 and over 35 poets will take the stage in season three.

(Syndicated Columnist: Eunice Moseley, has an estimated weekly readership of over ¼ million with The Pulse of Entertainment - she is also a Public Relations/Business Management consultant. www.FreelanceAssociatesInc.com, www.ThePulseofEntertainment.com, www.UpliftingMinds2.com).