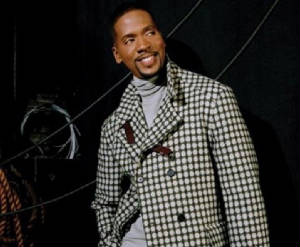 Grammy Award winning Donald Lawrence on new single, 'Released,' off the 'Bill Winston Presents Living Word: Released' project
By
Eunice Moseley

"This is my church," said Multi-Stellar and Grammy Award winning Donald Lawrence about his guest appearance on the first single, "Released," off his church's latest album release, "Bill Winston Presents Living Word: Released." "It's a song I wrote some time ago. I tried to put it on two projects... it was meant for me to give it to the church."

Lawrence's mega-church in Chicago is the Living Word Christian Center lead by Dr. Bill Winston, known for being an inspiring and motivating speaker.

"I've been a member since 2005," said Donald, also co-host of "How Sweet the Sound" national choir competition. "Pastor Winston is a brilliant teacher, I go for the teaching. He has a deep revelation of the scripture."

The first single "Released," is climbing the charts fast and leaves all inspired who lesson. Aside from "Released," the Living Word project offers another Lawrence song "Give," as well as "Favor Ain't Fair," and "Awesome Wonder" sung by Kim Stratton; "Be Still" and "Sacrifice of Praise" sung by Ed Tucker; "Church Medley" sung by Walt Whitman, and "Prophetic Word," a spoken word selection by the pastor.

Born in Tuskegee, Alabama, Winston - a former award winning U.S. Air Force fighter pilot - founded Living Word Christian Center, a multi-cultural, non-denominational church, in 1985. Today it has over 20,000 members. Dr. Bill Winston is also founder of the Tuskegee Christian Center, the Bible Training Center, the School of Ministry and Mission, the Living Word Christian Academy, The Faith Ministry Alliance and the Joseph Business School. His ministry is internationally distributed via radio, television, the Internet and through crusades. Pastor Winston is also an author of numerous books that include "The Law of Confession," "Transform Your Thinking," and "Training for Reigning."

"The pastor speaks in a place that I'm at," Donald Lawrence points out. "I always leave with something I've never had before. When you understand how to speak the code (of the Bible) God will give personal revelation to you. The Bible says one thing and it speaks to people in different ways."
With the "Bill Winston Presents Living Word: Released" project you get many different styles/sounds of Gospel that include R&B, Jazz and Praise & Worship.
You can log onto
www.BillWinston.org
for more on the project and the mega-church pastor, and for more information on Donald Lawrence log onto
www.DonaldLawrence.com
.
Jazz legend Ramsey Lewis' band arrives in New Jersey November 9 - 11, 2012 at the Exit 0 International Jazz Festival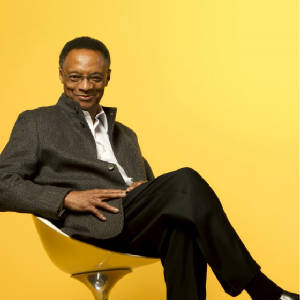 The legendary Jazz pianist Ramsey Lewis brings his band to Cape May, New Jersey November 9 - 11, 2012 at the Exit 0 International Jazz Festival. Lewis is promoting his newest album release "Ramsey...Taking Another Look". With 50 years in the business and 80 albums to his credit the three-time Grammy Award winner has an honorary Doctorate from Loyola University in Chicago.
"The stage show is a result of the album actually," Ramsey Lewis said when ask what we can expect on his shows, that ends at the festival in November. "Someone said you are a three (man band) what about a quintet. So I invited two more people."
Lewis' additional members bring the band a more contemporary sound which can be found on the "Ramsey...Taking Another Look" project.
"I don't think about it," Ramsey said when questioned about being on tour at the age of 77. "Life is good. The body is like anything else it slows when you get older, if you fight it you feel terrible. I have some young fellows (in the band), there is Joshua on bass, Henry on guitar, and Charles on drums."
The Chicago resident said that after the New Jersey shows it will be the last performance dates of the year for him.
"Taking a year off," Ramsey informed me.
Don't miss a chance to see the legend in action November 9 - 11, 2012 at the Exit 0 International Jazz Festival. For those aspiring musicians Lewis' advice is, "Build a sound foundation. Learn your craft...whatever instrument you play and that includes voice. Study the history. Do you know the heroes? Who started it, how it evolved? Do the homework and that might mean taking lessons. Sometimes you have to play for free to be heard."
By 1966 Ramsey Lewis was one of the most successful Jazz pianists in the country. He is most notable for "The In Crowd," "Hang on Sloopy," and "Wade in the Water." In 2005 he founded the Ramsey Lewis Foundation which connects at risk children to the world of music.
For more on the Exit 0 International Jazz Festival featuring the Ramsey Lewis quintet log onto www.Exit0JazzFest.com.
(Columnist: Eunice Moseley is a PR/media & promotions consultant, and as well as a syndicated entertainment columnist for over 20 years - www.ThePulseofEntertainment.com. EVENT: Meet EURweb.com publisher Lee Bailey, Praise 98FM's Lady Charmaine (also program director, www.Praise98fm.com), Pierre Neilly (Boosweet Records, www.Boosweet.com), and Trey Haley director and co-owner of Tri Destined Films (www.TriDestined.com) at the "Uplifting Minds II" entertainment conference, presented by Boosweet Records Saturday, October 20, 2012. The conference is sponsored in part by www.EURweb.com and Praise 98FM. Held at the Celebrity Centre in Hollywood, CA, the one-day ULMII conference offers three intense seminars, an 'established artist showcase,' and a national talent competition showcase - admission is free! www.UpliftingMinds2.com)