Dove Award winner Phillip Bryant goes from word to deed with new album, releases 'Source' as first single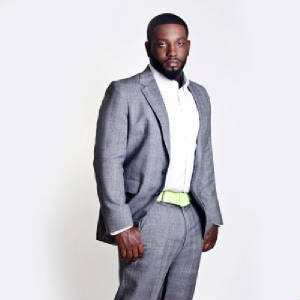 A protégé' child, supported 100% from day one by his parents, Bryant by age 17 had garnered two Dove Awards working on the projects of such Gospel icons as John P. Kee, Marvin Sapp and Richard Smallwood."Everything is a calling. Accept the call not just in word but in deed," said two-time Dove Award winner producer and songwriter Phillip Bryant (Marvin Sapp, John P. Kee) about adding Contemporary Gospel vocalist to his credits with the release of his debut RCA Inspiration/Sony Music album. "I want to tell my story in my own words."
"It's been said," Phillip said modestly went I commented that he was a protégé' child. "I think it was being at the right place at the right time, my mom's belt and dad's good head. I still think that is yet to be seen."
Bryant's mother brought him keyboards at a young age and because of it he was a sort after musician. When his mother heard his peers calling him "cheap keys" his parents mortgaged their home to get him the high quality name brand keyboards that stop the teasing and help take him to another level.
"I am more comfortable creating," he said about his skills. "At eight I was playing the keyboard. At 10 I was writing and at 15 I was playing for people."
A North Carolina native Philip Bryant's skills were spotted by a high-profile production company and at 17 he became part of a team that won two Dove Awards for projects of iconic artists of the Gospel industry. As a producer and songwriter Phillip went on to work on the projects of Kelly Price, Fantasia, Dave Hollister, Mary J. Blige, Anthony Hamilton, Trinidee 5:7 and CeCe Winans. He garnered a Stellar Award nomination in the process. Bryant, a Preacher's kid, is also a Praise Leader.
"They liked my country accent. They said. '...and you don't have a big head.' It all happened in a year. In two years I went from 'cheap keys' to them giving me my biggest break," he laughed.
Getting serious he said, "At 15 I felt I needed to do everything for Mom and Dad's sacrifice. "I was talking to a friend at RCA and he said you need to be an artist. I said I have some songs I start putting to the side that can be part of an album."
As they say the rest is history. Bryant is now a Gospel recording artist for RCA Inspiration, distributed by Sony Music. You can follow Phillip Bryant to find out more on his first single "Source" from his upcoming album release on Twitter at @Phillip-Byrant.
Academy and Emmy winner Louis Gossett Jr. revisits a 'Haunting' on the Lifetime Movie Network reality show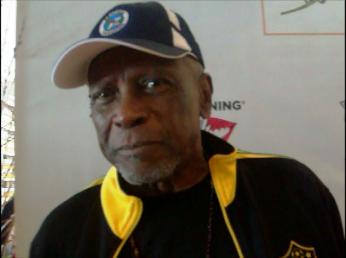 The Biography Channel was the home of the first four seasons of the reality series "Celebrity Ghost Stories" and The Lifetime Movie Network aired its fifth season. A spin-off of the show, "The Haunting of," recently ended its fifth season. The reality show covers celebrities return to the site of a haunting experience. The fifth season followed such celebrities as Hip-Hop artist T-Pain, Rock legend Meatloaf, actor Orlando Jones and Academy/Emmy Award winning actor Louis Gossett Jr. Louis' episode detailed the attack he experienced by angry ghosts while filming in Louisiana 30 years ago at a hotel.
"I have a potential nomination for a reality show called 'The Haunting of.' I remember being in Louisiana and slaves came out of the sugar cane fields to tell me their stories. So I went on 'The Haunting of,". We went back to the sugar cane fields where they came back again."
I mentioned that there are more reality shows on cable and television than creatively scripted shows and asked the opinion of this legendary actor known best for his role as Fiddler in the movie Roots, he said, "It's all good as long as they tell us the whole story. Don't make any opinionated...let it be seen as it is."
When I asked the veteran actor whose credits go back as far as 1958 what makes a good movie a good script or a good actor he said, "A combination of all that and timing. What we think the audience wants. They go crazy over it if we do it well...and it will still be relevant...those Raisin in the Suns, the Gone with the Winds, plus good luck."
Louis Gossett Jr. started acting at 17 years-old appearing on Broadway in Raisin in the Sun (1959) and when it appeared in theaters he starred along Sidney Poitier (1961). A Brooklyn, New York native Gossett credits also include Iron Eagle I and II (1986, 1988), Enemy Minds (1985), Officer and a Gentleman (1982), Roots (1977), the television mini-series "Sadat" as Anwar Sadat (1983), Jaws 3-D (1983), The Deep (1977), "Stargate SG-1" (2005-2006), The Punisher (1989), "The Mod Squad" (1968, '69, '72), "Psych" (2012), and Toy Soldier (1991). He has voice over roles in "Family Guy" (2006) and video game Half-Life 2.
Louis was the first black actor to win an Oscar for Best Supporting role, the second black actor to win an Oscar for Best Leading role and the 3rd black actor to win an Oscar in general. (Photo Credit: Eunice Moseley)
(Syndicated Columnist: Eunice Moseley, has an estimated weekly readership of over ¼ million withThe Pulse of Entertainment. She is also a Public Relations Strategist and Business Management Consultant at Freelance Associates, and is Promotions Director (at-large) for The Baltimore Times. www.ThePulseofEntertainment.com. EVENT: Sat April 16, 2016 the "Uplifting Minds II" Free Entertainment Conference arrives in Baltimore at Security Square Mall and Sat October 22, 2016(TBC) the "Uplifting Minds II" Free Entertainment Conference at the Celebrity Centre in Hollywood, CA. www.UpliftingMinds2.com.)