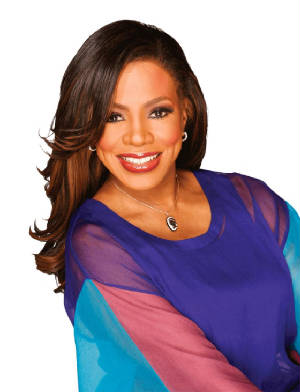 TV One's 'Life After' premieres highlighting Sheryl Lee Ralph, LeVar Burton and more By Eunice Moseley
"I'm very honored and excited about it," said Tony Award nominated Sheryl Lee Ralph about the episode highlighting her life, along with a list of other entertainment notables, which premieres Thursday, September 11, 2013. "It turned out much better than I thought."
Sheryl Lee Ralph, Connecticut born and Jamaica/Long Island, NY raised, is an actress ("Moesha"), singer (Dreamgirls) and activist (Simply Divas Singing, an AIDS fundraiser) who is married to Pennsylvania State Senator Vincent Hughes. Sheryl Lee has a daughter and a son from a previous marriage and is very active in the Hollywood community encouraging everyone she meets with uplifting words.
She received a Tony Award nomination because of her performance in the Broadway musical "Dreamgirls" where she played Deena. Ralph even released an album, "In The Evening," which peaked at #6 on Billboard Charts.
"I didn't realize the importance of it," Sheryl Lee said about her AIDS fundraising work. "To me it's my passion. I lost my dad to prostate cancer and he said, 'Continue…health is wealth.'."
Sheryl Lee Ralph's half hour "Life After" episode airs premiere night September 11th at 8:00 p.m. ET. TV One's fifth season of "Life After" also highlights the lives of Shirley Murdock, Adina Howard, Clifton Davis, Jimmie Walker, Sheree Whitfield, Maia Campbell and LaVar Burton.
Ralph, who can be seen in an episode of the new Showtime series Ray Donovan and stars in the new comedy series "Instant Mom" to air September 29th, gives advice before we ended our interview to, "Don't waste time on tiny dreams, dream big. Take education seriously. You are important, your goal is important, your education is important and your happiness is important. No matter what we are, we are all dependent upon each other. Read my book, 'Redefining Divas,' and follow me on Twitter!"
You can learn more on TV One's docu-series "Life After" at www.TVOne.tv and follow Sheryl Lee on twitter @theSherylRalph.
Tequan Richmond is Lee Boyd Malvo, the DC sniper, in Blue Caprice arriving in theaters September 13, 2013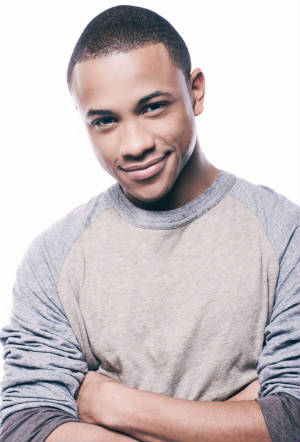 Hailed as the new young heartthrob actor, Tequan Richmond is known for his role on "Everybody Hates Chris" as Drew, the young Ray Charles Jr. with Jamie Foxx in Ray, and as TJ Ashford in the daytime soap opera "General Hospital." He now takes on a leading role in the new Sundance film Blue Caprice based on the true story of the 2002 DC beltway sniper attacks – Tequan plays young Lee Boyd Malvo. Blue Caprice arrives in theaters September 13, 2013.
"I was offered my first lead before this one," Tequan pointed out to me when asked about whether the lead role was his first. "The director (of Blue Caprice) sent me a Skype conversation and I booked it on Skype."
Richmond said the hardest part about playing this role was reading all the books about the character.
"I had to read everything," he said about his research on the role. "Lots of people don't know he was abandoned from the start."
Tequan said he had nothing in common with his character so his research into who he was, was very important to his delivery of the role. In this film Richmond has to also narrate, it's a narrative feature film – a psych-thriller.
Alexandre Moors directors the crime-drama distributed by Sundance Selects in the U.S. The SimonSays Entertainment, Stephen Tedeschi Production, Intrinsic Value Films, Aikon Film is Rated R.
Isaiah Washington ("Grey's Anatomy") plays the father, John Allen Muhammad, in Blue Caprice.
"I'm on 'General Hospital'. The first year I was presented with a nomination for an Emmy," he proudly added. "I'm also in House Party 5, as a lead, its on DVD on shelves now."
Richmond as accomplished a lot as an actor especially when it wasn't his passion.
"It was one of those things, it wasn't a dream…it was more a hobby," he said about his career as an actor. "My career just took off."
Tequan credits his mother, also an actress, who in 1999 – when he was nine – signed him with her talent agent as a actor.
"Her work ethics diffidently got me where I am," Richmond stated.
To learn more about Sundance's Blue Caprice, in theaters September 13, 2013, log onto www.BlueCapriceFilm.com.
(Event: Free Saturday Oct 19th the Los Angeles "Uplifting Minds II," presented by Carib Press news magazine, one-day entertainment conference (two intense seminars, talent and competition showcase) at the Celebrity Centre in Hollywood, sponsored in part by www.EURweb.com – www.UpliftingMinds2.com or FreeAssocInc3@aol.com. Syndicated Column: The Pulse of Entertainment is written weekly by Eunice Moseley, also a PR/Business Management consultant – www.ThePulseofEntertainment.com, www.FreelanceAssociatesInc.com.)