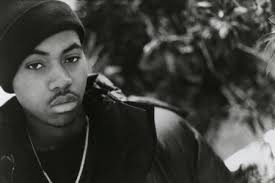 Nas Time is Illmatic, a triumphant rise from the hood to stardom, hits theaters and VOD in October, 2014



Writer/producer Erik Parker and director One9 presents the trumphant rise of rapper NAS from the hood (Queensbridge, NY) to stardom in their documentary film Nas Time is Illmatic. The MC takes us down memory lane as he remembers his roots, influences, tragedies and successes that have made him a legend in the Hip-Hop culture, and branded him a rhyme master. Anthony Saleh also shares producer credits. The film is so deep, and connected with my own experiences so much that I cried throughout. Nas Time is Illmatic is a must see.


"'Illmatic' was an album," said Erik about the concept for the documentary. "It didn't get a lot of radio attention but it was largely for mainstream America....it was from a view that people could understand...it validated (the Urban experience) through art. When it connected to us we felt it spoke to what we experienced. It was the 20th anniversary and I was editor of Vibe Magazine. We started shooting...to make sure it was documented and realized it was bigger than just the music."


Nas' first album, "Illmatic," was on Columbia Records and debuted in 1994 at #12 on Billboard Charts. He was signed by MC Serch at the age of 20. Production on the debut included Nas, Large Professor Pete Rock, Q-Tip, L.E.S. and DJ Premier. It was a hard-core album about Nas' experiences. It achieved platinum status in 2001, and has been recognized as what is now considered East Coast Hip-Hop. It went on to influence many artists since its debut.


"We wanted to connect to people's lives that feel like their story hasn't been told," said One9, the film's director. "We connected to all those people we interviewed."


The documentary film, "Nas Time is Illmatic," has interviews with all those that influenced him, that are living, and those that were influenced by him such as Q-Tip, Busta Rhymes, Swizz Beats, Freddy, Fab 5, DJ Premiere, MC Serch, Pete Rock, Alicia Keys, J. Cole, AZ, and even Dr. Cornel West. It also included interviews with his father Olu Dara (a professor horn player) and brother Jungle.


Nas narrates the film taking us through his mental journey that would lead him to a way out of the hood and into stardom - from a young street poet to an influential MC.


"We connected with this brother Jungle in many ways," One9 pointed out when asked about the many interviews for the "Nas Time is Illmatic" film. "He has strong ideas...as the film developed our relationship grew...we became friends." When ask about his experiences with Nas One9 stated, "Nas is very protective of his image. Twenty years later he is open to discussing his life. It's not easy to discuss your life. He said, 'You guys are creating art...connected to the music."


"Nas Time is Illmatic" opens in New York and Los Angeles on October 1, 2014. Then it premiers in 40 theaters across the country for one night only on October 2nd, and arrives on Video On Demand (VOD) October 3rd. Nas Time is Illmatic then premieres nationwide on October 10th. Nas will tour with the film throughout October.


Tribeca Film Institute produced the film, and it is distributed in the U.S. by Tribeca Film. Candescent Films provided funding and Sony Music Entertainment provided stills and archival footage. To learn more visit

www.NasTimeIsIllmatic.com

.
Comedian/actor Tommy Davidson prepares for feature film on Sammy Davis Jr.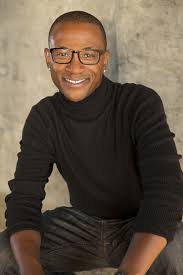 Best known for his character roles on the ground-breaking comedy series "In Living Color" comedian/actor Tommy Davidson prepares to film the feature film based on the book, "Deconstructing Sammy" by Matt Birkbeck. "Deconstructing Sammy" is based on the life and death of Sammy Davis Jr. The book focus is on attorney Albert "Sonny" Murray Jr. who was hired by Sammy's widow Altovise in 1994 to resolve the debts Sammy's estate left behind. At his death he owed over $15 million ($7 million to the IRS). Murray spent seven years resolving the debts and restoring Sammy Davis, Jr.'s legacy to the point that in 2001 Sammy Davis, Jr. earned a Grammy Award.
"He was the greatest entertainer that ever lived," said Tommy Davidson about the legend. "I have similar traits, not saying I am the greatest entertainer that ever lived, but I think we have similar traits."
Sammy was a Golden Globe, Emmy and Grammy Award nominated singer/dancer/musician, and actor who had developed a legacy as one of the greatest impersonators. His acting credits included Ocean's 11, Broadway's "Mr. Wonderful" and "Golden Boy." He even had his own show "The Sammy Davis Jr. Show." His most famous song was "The Candy Man" and he became a familiar entertainment on the Vegas strip as "Mister Show Business." He started touring with Sinatra, Dean Martin and Liza Minnelli internationally in 1987 until he developed throat cancer in 1990, and died May 16, 1990 of complications. His trademark look was always holding a cigar.
Last year Tommy Davidson brought the rights to the book and is now working to bring it to the big screen. Tommy's career and talents, as he said, are very similar to Sammy Davis Jr. The Washington, DC native just wrapped up his own tour "Standing Ovation" with comedians Sommore, Bill Bellamy and Tony Rock. He was host of Showtime's "The Chocolate Sundaes Comedy Show." His characters on the variety show "In Living Color" made famous for his impersonations of Sammy Davis, Jr., Sugar Ray Leonard, and my favorite Homey D. Clown. His style comedy was a regular on Comedy Central.
As an actor Tommy appeared in Ace Ventura, When Nature Calls, Strictly Business, Booty Call, "Martin," and Juwanna Mann. He is the voice of Oscar Proud on the Disney animation series "The Proud Family." He will also voice his character Cream Corn on the animated series "Black Dynamite," based on the Adult Swim television series of the same name, which is scheduled to air on the Cartoon Network in October.
"It's a friend of mine's project," Davidson said about the "Black Dynamite" animated series. "It's a fun project. I play the character of a hit man."
Tommy took his talents to my hometown Baltimore recently at the Baltimore Comedy Factory performing a total of six shows in three days.
"I got a little Obama and Rambo, the whole complete package," he said when I asked what impersonations he was going to do in my hometown. "It's (characters) always in there. I don't ask about it....they just come out."
Five-time Emmy nominated comedians Key and Peele premier the 4th season of their Comedy Central series "Key & Peele," airs on Wednesdays at 10:30 p.m. ET/PT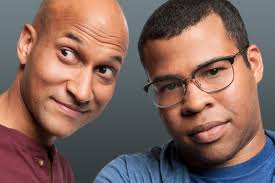 "It's fun and you never know," said Keegan-Michael Key about the sketch-comedy show, "Key & Peele" which premiered this week on Comedy Central and airs every Wednesday at 10:30 p.n. ET/PT. "We have a group of people (writers) ready to go for it. We have three minutes to discuss things. We gravitate to things happening now....things you are afraid to laugh at."
Their comedy series has garnered five Emmy Award nominations. They have even released their third season of "Key & Peele" on DVD and Blu-ray. This new season will feature an array of guests such as Ernie Hudson, Rashida Jones, Jason Ritter and Malcolm-Jamal Warner.
"If I'm in a bad mood I get to talk to Keegan," said Jordan Peele when asked what if they wake up and don't feel like being funny. "At the end of the day my primary job is to have fun. Ideas come in so many ways. You can be driving to work. Sometimes you want to just play a character."
Some of the favorite characters of the two million viewers of the show are Wendell, the East-West Bowl, Meegan, and Andrew. Their story-telling has even received a Peabody Award for excellence.
"We are still performer of color," said Key when we talked about the difference characters and subject matter. "We have a gay episode. No one's talking about gays in the African-American community. Most of our job is to make people laugh at the issues. Laughter is one of the most therapeutic things. Laughter is the best medicine. The best part is it's free!"
Executive producers of "Key & Peele" are Key, Peele, Ian Roberts, Jay Martel Peter Principato and Joel Zadak. The series is directed by Peter Atencio, who also serves as co-executive producer, Gary Mann and Tara Schuster are the executives in charge of production for Comedy Central. The comedy show is also available online at www.CC.com.
(Syndicated Columnist: Eunice Moseley, has an estimated weekly readership of over ¼ million with The Pulse of Entertainment. She is also a Public Relations/Business consult at Freelance Associates, and Promotions Director (at-large) for The Baltimore Times. Her Event: "Uplifting Minds II" free entertainment conference arrives in Hollywood, CA Saturday, October 25, 2014 at the Celebrity Center with appearances by EURweb.com publisher Lee Bailey, actress Ellia English (Disney's "Good Luck Charlie"), singer/songwriter Gramma Funk ("I See You Baby"), and celebrity photographer Koi Sojer. ULMII comes back to Baltimore Sat. April 18, 2015 at Security Square Mall. www.UpliftingMinds2.com, www.ThePulseofEntertainment.com.)