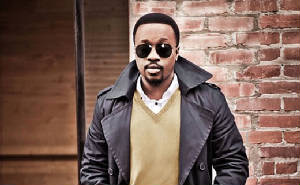 Anthony Hamilton's 'Back To Love' tour with Estelle kicks off, stops in Los Angeles and Baltimore in September

By
Eunice Moseley

"They both owed me a lot of money," laughed Grammy Award winning Anthony Hamilton about why he picked Estelle and new-comer Antoine Dunn to be featured on his "Back To Love" tour - which is promoting his latest album release "Back To Love". "Estelle is great...she adds a nice energy. She's soft, wild, and chocolate. I should change the name to the 'Chocolate Tour'!"

Hamilton, a multi-platinum artist, was cited by Billboard as one of the top 10 best performers during this year's Essence Music Festival. His "Back To Love" tour featuring Grammy Award winner Estelle kicks off September 8, 2012 in Columbia, SC, then it arrives in my hometown of Baltimore September 14th at Pier Six Pavilion and in Los Angeles, where I am now, September 21st at the Greek Theater. The tour ends in Savannah, GA October 7th at the Johnny Mercer Theater so don't sleep; make sure you go see why he is a Grammy winner.

"'Back to love' sums up what I love to do," Anthony explains. "We need to get back to love, back to family, back to friends..."
Hamilton, who has sold over 20 million albums worldwide, said he looks forward to meeting people who don't know about his music. Those that know his music will find him singing songs they didn't expect.

"I'm going to switch some songs around, not sing them the regular way, but give them a nice twist," he pointed out.

Voted one of the "Best of 2012...So far" by iTunes, Anthony Hamilton has a mission with this tour to spread as much love via his music as possible, and being that he was raised in the church I think he is just the man for it.
Grammy nominated Mint Condition releases 'Music @ The Speed of Life,' with DJ Jazzy Jeff as featured guest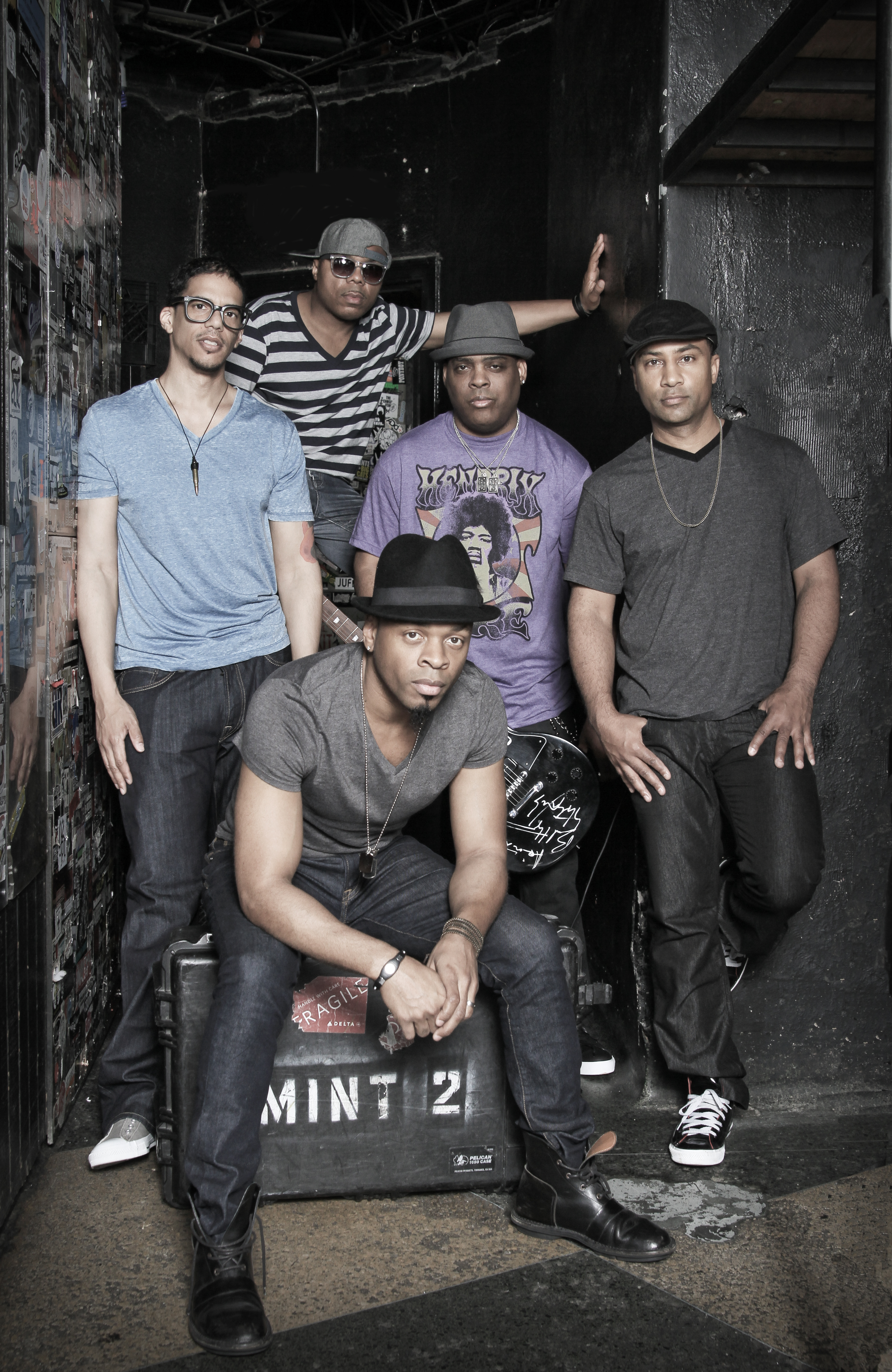 Nominated for two Grammy Awards for their last album "7," Mint Condition (Rickey Kinchen on bass; Larry Waddell on keyboard/piano; Jeffrey Allen on sax; Homer Odell on guitar and Stokley Williams on vocals) releases their newest project September 11, 2012 on Shanachie Entertainment.
"The title (of the album) is just about changing. Our lives are moving fast. We went from the boom-box to now iPods. Everything is moving fast," said Rickey Kinchen about the new project "Music @ The Speed of Life". "I want them to listen and give it a chance. Check it out and enjoy. A lot of it is real."
For example Rickey said the first single off the "Music @ The Speed of Life" album titled "Believe In Us," he wrote after having a conversation with a friend in the kitchen who found out his girl didn't believe in God. He stressed they weren't a couple any more, but that's what you will hear on the album real R&B, real stories."
Mint Condition made the top ten list with their collaboration via Stokley's duet with Kelly Price on "Not My Daddy. Looking better than ever the guys have been tapped by Prince to appear on his "Welcome to America" Tour and was the house band on TV One's "Way Black When"
If the single is any indication of what's in the album, we can expect that signature sound of Mint Condition found in such hits as "Pretty Brown Eyes" and "What Kind Of Man Would I Be." Celebrating 20 years this year the band's "Music @ The Speed of Life" project has featured guests, such as DJ Jazzy Jeff and Brother Ali.
"I like to record what pours out my heart," Rickey said about his songwriting skills. "I'm a true writer. Every song I came up with stays fresh ... I listen to it all. This is the first album we didn't have anything to say about the songs. We were all happy about this whole album."
The band is currently touring and will have stops in Minneapolis September 28, 2012, Washington, DC October 6th and Los Angeles October 19th. I look forward to hearing more of the album and hopefully seeing a Mint Condition concert performance.
"We are still relevant, though we haven't had a Rolling Stones article," Kinchen points out. "If I wasn't in the band, I'd say they're the best band in history!"
For more information on the new "Music @ The Speed of Life" album by Mint Condition log onto www.MintConditionMusic.com.
Grammy nominated Lecrae takes Hip-Hop and delivers the Gospel in a new way on latest project 'Gravity'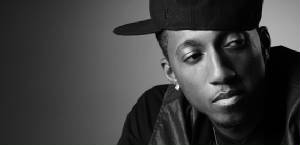 "I want to share how we were exposed...in the Urban community. We broke the cycle, you can take a different direction," said Lecrae, a Grammy Award nominated rapper whose lyrics speak about the Gospel and deliverance in a way his peers in Hip-Hop can relate.
'I saw God do changes in my life," he continued. "One of my good friends back in the day did crazy stuff. I was the proof that life can be different."
In 2010 Lecrae released "Rehab" and it sold 250,000 albums. The Atlanta based rapper released a mix-tape in May, 2012, "Church Clothes," hosted by Don Cannon. With over 350,000 twitter followers Lecrae is rapidly becoming a house-hold name for his style of delivering the "good news."
"I don't understand 'Gospel' music. I didn't grow up on Gospel music, I grew up on Hip-Hop," Lecrae points out about being classified as a Gospel rapper. "I paint a picture of reality; people are losing their lives and family. When you're broken people turn to God."
"Gravity" is Lecrae's seventh studio album. The first single off the project has been released titled "Lord Have Mercy" and its straight hard-core rap, but with a message of Godly 'hope." I anticipate hearing the rest of the album.
Lecrae will be touring this fall on his "Unashamed" tour. For more information on Lecrae's music or his newest project "Gravity" log onto www.ReachRecords.com.

(Columnist: Eunice Moseley is a PR/media & promotions consultant, and as well as a syndicated entertainment columnist for over 20 years - www.ThePulseofEntertainment.com. NEWS FLASH: KJLH 102.3FM's DJ Roc host/DJ the Sat. Oct. 20, 2012 "Uplifting Minds II" entertainment conference, presented by Boosweet Records and sponsored in part by www.EURweb.com. Held at the Celebrity Centre in Hollywood, CA., the one-day ULMII conference offers three intense seminars, an 'established artist showcase,' and a national talent competition showcase - admission is free! www.UpliftingMinds2.com.