The Pulse of Entertainment: Under the Lake Makes Waves with New CD Release 'Your Horizon Too'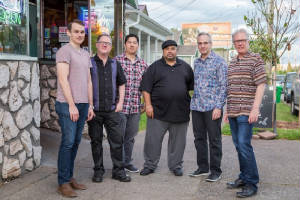 "The last 20 years I've been playing with sax player Quintin Gerard. Quintin's on this album. He was working on his album and had a track named 'Your Horizon.' It inspired me to make 'Your Horizon Too'. It became a theme in us getting back together," said keyboardist Jayson Tipp about him and his band Under the Lake's newest project
"Your Horizon Too"
(Mind In Overdrive).
The band, 28 years-old, includes Jayson on keys; Gerard on sax and flute; Nathan Brown on bass; Richard Sellers on drums, and Patrick Yandall on lead and acoustic guitar. The "Your Horizon Too" album was released in early April and is produced by Jayson Tipp.
"This album goes back to Smooth Jazz," Tipps pointed out.
I agree, because in reviewing it I came away loving #1 "It's Your Horizon" because of Patrick's guitar playing breathing life into the song like a new sunrise brings forth a new day. I also like #2 "People Make the World Go Round," a cover of The Stylistics' hit, because the guitar playing by Patrick sings the familiar lyrics and the sax...
Read the full April 7, 2020 column...>
The Pulse of Entertainment: Isaac Carree's Love Tribute Hits Billboard's Top 20 Gospel Singles
By
Eunice Moseley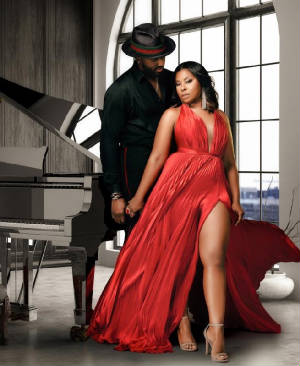 A North Carolina native,
Isaac Carree
reached for the impossible not knowing what the reward would be, and received a reward that has made him forever one of the best artists in the history books on Contemporary Gospel. He has only released three albums, all produced by two-time Grammy Award winning Blac Elvis. The last album released is titled "No Risk, No Reward" (Shanachie Entertainment) and its single, "Her," has hit Billboard's Top 20 Gospel Singles Chart.
"It's a song to highlight who she is to me. To celebrate her greatness and beauty," said Isaac of the single "Her". "Sixteen years married. Men don't express verbally how they feel. It's an everyday process. One day it's great and one day it's rough."
Also a producer, Carree started out in 1996 as an artist in the Gospel group Men of Standard. He launched his solo career in 2011. His last album before "No Risk, No Reward," was released seven years ago, but yet his impact on the Contemporary Gospel industry was such that he could enlist for this new album Kirk Franklin, Zacardi Cortez, Lisa Knowles, Mr. Talkbox and Jazze Pha - outstanding. Isaac told me that his greatest achievement is...
Read the full April 3, 2020 column...>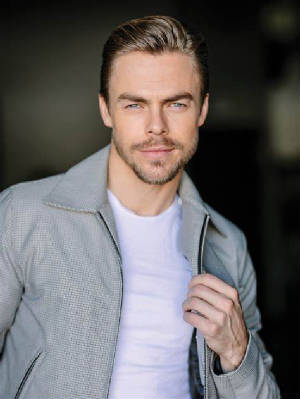 Derek Hough Will Join the Season Two Cast of the 'High School Musical' Series
(Los Angeles, CA) - Derek Hough of "Dancing with the Stars" fame will join the cast of Disney +'s High School Musical: The Musical: The Series. He will join a talented cast that includes iPOP! Alumni Matt Cornett on the upcoming season. Hough will play Miss Jenn's (Kate Reinders) ex-boyfriend, Zack, a charming but sneaky actor who returns to Salt Lake to teach drama at East High's biggest rival, North High.
In the Disney + series, Matt Cornett stars as E.J. a confident athlete with ambitions of starring in the school musical. E.J. has a lot to live up to as senior class treasurer and co-captain of the water polo team.
Emmy Nominated Actor Brian White Named President of The ON! Channel
(New York, NY) - Emmy nominated actor Brian White is named the president of the ON! Channel. White has been in the television and film industry for more than 20 years. He has been featured in a variety of well known television shows including "Ambitions," "Moesha," "Scandal," "Ray Donovan" and the series "Beauty and the Beast." Some of his film roles include Stomp the Yard and Good Deeds. Currently, he is producing and starring in the multi-Emmy Award nominated "Bronx SIU,"'s season three.
A Boston native, White is a former NFL player, stockbroker and a graduate of Dartmouth College. In his role at ON! White will be responsible for helping to grow the subscriber base, expanding the current ON! catalog and creating new partnerships and affiliate relationships.
VIDEO CLIP OF THE WEEK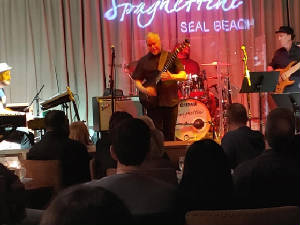 The Pulse of Entertainment went to cover for review the performance of Special EFX Featuring Chieli Minucci day after Valentine's Day at Spaghettini at Seal Beach, CA. Watch the coverage below!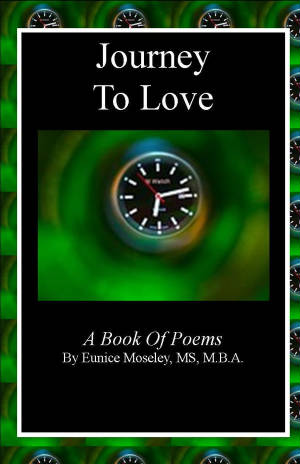 "Journey to Love" by Eunice Moseley now Available at Barnes and Nobles.