| | |
| --- | --- |
| | |
The Pulse of Entertainment: Karyn White is Gale Storm in the New Westview Pictures' Movie Release

"Gale Storm is a legendary artist who walked away at the height of her career," said two-time Grammy Award nominated Karyn White, whom the character Gale is loosely based me. "She hooks up with Hannibal. He convinces her she has unfinished business to take care of."
So Gale takes the industry by storm, again, in the Westview Pictures' presentation of Gale and the Storm. Karyn said the concept was taken from her life and the life of manager/producer Jay King. The movie picks up with the story line of "what happened to Gale Storm?"
Gale and the Storm, executively produced and co-written by Karyn White, was released in 2017 and is currently available on DVD with accompanying soundtrack (Amazon/iTunes). The film has a huge cast - some include Anthony M. Bertram, Damien Lewis, Jay King, Ashford J. Thomas, Jonez Cain and Derrick Muhammad as Hannibal. Hannibal is a famous music producer that unites with the legendary singer convincing her to give the music industry one more chance. Gale and the Storm provides a tear-jerking powerful ending.
"Hannibal is going to tell you ...Read the full February 15, 2019 column...>

Cedric The Entertainer to Perform at Cove Haven Resorts in the Poconos on Sunday, May 19, 2019

(Philadelphia, PA) - Station Avenue Productions, the official event producers for Cove Haven Entertainment Resorts in the Poconos, announces that Cedric The Entertainer will entertain for one night only Sunday, May 19, 2019. Cedric "The Entertainer" is best known for his crowd-pleasing roles in such hit films as Barbershop, Be Cool with John Travolta, Madagascar. Intolerable Cruelty with George Clooney, Johnson Family Vacation, and The Original Kings of Comedy a MTV documentary directed by Spike Lee.

Dionne Warwick Honored with the Grammy 'Lifetime Achievement Award'

(New York, NY)) - The legendary lady of song, Dionne Warwick, receives the Grammy Awards' "Lifetime Achievement Award" - its highest honor. She joins music greats such as George Clinton & Parliament-Funkadelic, Billy Eckstine, Donny Hathaway and Julio Iglesias. The honors were given at the Grammy Awards telecasted live on February 10, 2019 on CBS. In a separate award presentation ceremony and concert celebrating the honorees will be held on May 11, 2019, in Los Angeles. Warwick will be releasing a new album titled "She's Back" (Kind Music Group) produced by her son, Damon Elliott, in the spring of 2019.

VIDEO CLIP OF THE WEEK

The Pulse of Entertainment covered the Grammy Museum's "An Evening with Thelma Houston," where she was interviewed by Scott Goldman (Grammy Museum) and hte audience, was honored with a replacement Grammy Award that she won in 1977 for "Don't Leave Me This Way" and performed her and Motown labelmates' hits. Watch coverage below!
SPOTLIGHT of THE WEEK
"PLAYWRIGHT URSULA V. BATTLE"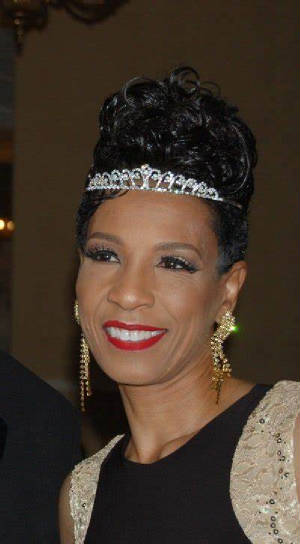 (Baltimore, MD) - The 20th annual Baltimore "Uplifting Minds II" (ULMII) entertainment conference announces the return of award winning playwright/producer Ursula V. Battle on Saturday, April 20, 2019 from 1- 4 p.m. at Security Square Mall (6901 Security Blvd, 21244). Ursula's Battle Stage Plays company has produced award winning stage plays since 2004 with "The Teacher's Lounge" based on scripture from the Bible. Also an award winning journalist and former Public Relations Director at Coppin State University, Battle will speak on the "entertainment business" panel and serve as judge at the national "talent competition" that has four categories - singing, songwriting, dance and acting.
Ursula has produced a list of long running stage plays that give a modern day twist to Biblical stories. As an award winning journalist she writes for the Afro American Newspaper and The Baltimore Times. Battle is also an author who co-wrote "The State of Black Baltimore" (2004) with Coppin State University Publications. She holds a Masters degree in Publication Design from the University of Baltimore.
In 2008 the Baltimore Artscape hosted her play "For Better or Worst" and the National Association for Professional Teaching Standards' Convention presenter her play "The Teacher's Lounge." Additional Battle Stage Plays include "Discord in the Choir," "Widows in the Hood," "The Christmas Gift," "Mary and Martha" and "The Crown of Glory & The Agony of Deceit," which was presented at New Life Fellowship Worship Center where she is a member. Her award credits include the "NAACP Thurgood Marshall Community Leadership Award," National Association for Equal Opportunity in Higher Education's (NAFEO) "Alumni Award," the "DC Press Association Award" and the "Society of Professional Journalist Award."
The "Uplifting Minds II" entertainment conference, held annually in Baltimore and Los Angeles, celebrates 20 years of providing this service to the local communities. From 2000-2004 it was also held in the communities of Houston and Atlanta. Security Square Mall and The Baltimore Times have a long history presenting the "ULMII" entertainment conference, which stretches back to 2001 when the event moved from its first venue - Coppin State University. "ULMII" through the years has provided a place where artists can be educated, showcased and hopefully scouted. Several scouting opportunities have already made icons of "ULMII" participants.
In 2001 Baltimore's own living legends Jazz and SisQo of Dru Hill were at "ULMII," held at Security Square Mall, and heard Baltimore competitors The Featherstone Brothers perform their original song "I Should Be" and placed it on their third album "Dru World Order" as "I Should Be (Your Boyfriend)." The song was released as a single, with accompanying music video, and it reached platinum status. Another Baltimore competitor named Naturi Naughton came from New Jersey and was scouted for Broadway at the conference. Her mother/manager said years later that "ULMII" helped launch her daughter's career, that the Broadway performance led to her joining the high-profile R&B group 3LW and that led to a starring role on the STARZ Network series "Power." A Los Angeles "ULMII" competitor named Miguel was scouted and signed by "ULMII" panelist Jimmy Maynes, who was V.P. of Jive Records at the time. Today Miguel is a Grammy Award winning artist. Another Los Angeles competitor named RoShon Fegan performed at the "ULMII" conference held at the Los Angeles Convention Center and his father/manager said years later that what he learned from the conference's founder Eunice Moseley (www.ThePulseofEntertainment.com) at the event helped him take his son to the "next level." That advice resulted in RoShon landing a co-starring role on a Disney's "Shake It Up" sitcom, that role led to a starring role on a Disney "Camp Rock" and that exposure led to him starring on ABC's "Dancing with the Stars."
You can log onto www.UpliftingMinds2.com for more information on the entertainment conference or to register to perform Saturday, April 20th at Security Square Mall in Baltimore from 1 - 4pm. For more information on Playwright Ursula V. Battle log onto www.BattleStagePlays.com. You can also call 562-424-3836 or email info@ThePulseofEntertainment.com.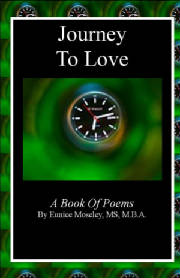 "Journey to Love" by Eunice Moseley now Available at Barnes and Nobles.
Eunice Moseley


Create Your Badge