| | |
| --- | --- |
| | |
The Pulse of Entertainment: Chris Walker to Honor Al Jarreau on New Album and Dr. Alyn E. Waller's Youth Choir Fresh Anointing is Powerful


"I was in Al's band for 20 years and music director for 12 of those years," said Chris Walker, a living legend of a vocalist, music director and bass guitarist about why he took on the task of producing an album in honor of the great Al Jarreau. "When he passed I was waiting for someone to pay tribute to him but no one did...so I prayed on it and I guess that someone is me."

Chris Walker start in the music business in a Gospel group called The Walker Brothers. He later played in the band for Regina Bell as a bass guitarist who noticed his vocal ability and let him perform. He credits Regina Belle, who later hired him as her music director, for helping him to find his singing voice. He released his own projects with hits that include "Take Time" and "Giving You All My Love" on Pendulum Records.

"Everyday being around Al ...

Read the full July 13, 2018 column...>

Dr. Alyn E. Waller

, pastor at Enon Baptist Church in Philadelphia, garnered three Stellar Awards via his Mass Choir and recently he debuted the first project from his Youth Choir - Fresh Anointing. The album is titled "Dr. Alyn E. Waller presents Fresh Anointing: Totally" (EMG). The project is executive produced by Rev. Dr. Waller, produced by Garland Miche' Waller (Music Room Productions) and co-produced by Austin Woodlin and Dennis Atkinson.

"Three years ago I made an effort to go back to the millenniums - we had 15," said Dr. Waller about establishing the youth choir which has over 40 members. "They are coming to church but not involved."

As senior pastor at his church Rev. Waller is in a position to guide, inspire and education his followers. Choosing to use the music industry to spread the Gospel via Fresh Anointing, whose...

Read the full July 13, 2018 column...>

Estelle to Release 5th Studio Album 'Lover's Rock' in September

(Los Angeles, CA) - VP Records' Multiplatinum Grammy Award winning Estelle to release her fifth studio album, "Lover's Rock " (VP Records/Established 1980 Inc ) this September. The first single, "Better," has accompanying music video and is on VP Records "Reggae Gold 2018," which is the 25th Anniversary of the iconic compilation album out July 27, 2018.

'Dancing with the Stars' Judge Carrie Ann Inaba to host the 6th Annual IAWTV Awards August 24, 2018

(Los Angeles, CA) - The International Academy of Web Television is pleased to announce, "Dancing with the Stars" judge, Carrie Ann Inaba, as the host of its 6th Annual IAWTV Awards at a gala celebration honoring the best in streaming series starting at 8 p.m. on August 24, 2018, in the Ahmanson Ballroom at the Skirball Cultural Center in Los Angeles. Red Carpet will start at 6 p.m. Her choreography can be seen on ABC's "Dance Wars: Bruno vs Carrie Ann," "Miss America" Pageant, "American Idol," "American Juniors," "Dance Fever," in which she also served as backstage host. Carie pioneered TV Guide's "Fashion Wrap with Carrie Ann" and is a returning guest host for "Live! with Kelly & Ryan" and "The View."

VIDEO CLIP OF THE WEEK

The Pulse of Entertainment covered the Jonathan Foundation's 'Spring Fundraiser' where young actors came to bring attention to the learning disorders of their peers. Interviews from Michael Campion (Netflix 'Fuller House') and Hunter Payton (NBC's "A to Z') and founder Raja Marhaba and her son Jonathan. Watch coverage below!
SPOTLIGHT of THE WEEK
"RAHEEM DEVAUGHN"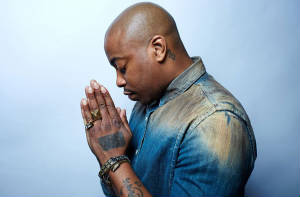 (New York, NY) - Three-time Grammy nominated recording artist Raheem DeVaughn premieres the visuals for his latest single, "Don't Come Easy." Released on 368 Music Group/BMG the acclaimed singer/songwriter continues his evolution and exploration of love and relationships with this sultry ballad from his upcoming album, Decade Of A Love King. The single is currently no. 20 on Billboard's Adult R&B charts and is garnering spins in major markets that include NYC, Atlanta, DC and Los Angeles. The video was directed by Christopher Scholar and premiered today on Vibe. You can watch the video here.
Shot earlier this year, the video showcases the tenor's effortless vocal talents and offers a supernatural back-and-forth between the self-proclaimed "Love King" and his special lady love. From start to finish Raheem declares his affection and hopes for an everlasting relationship and glimpses of them together are teased throughout as their passion grows.
Most recently, the avid humanitarian and philanthropist raised over 150k at two Gala performances in his hometown of Washington, DC and continues his work with his LoveLife Foundation. On the musical front, he has been performing select dates in the U.S and worldwide and will be performing at SummerStage, Betsy Head Park on June 29th in Brooklyn , NY and at the Ardmore Music Hall on June 30th in Ardmore, PA.
Raheem DeVaughn has been crafting and developing his signature sound for 10 years and his most recent single, "Don't Come Easy," continues in the footsteps of his past projects with an updated twist. Following his 2105 release, Love, Sex & Passion, which debuted at No. 1 on Billboard's R&B Albums chart, this track is from his forthcoming, sixth studio album, Decade Of A Love King.
Eunice Moseley


Create Your Badge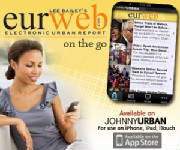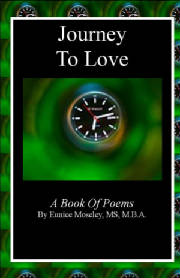 "Journey to Love" by Eunice Moseley now Available at Barnes and Nobles.