| | |
| --- | --- |
| | |
The Pulse of Entertainment: Grammy Nominated Keyboardist Gail Jhonson Releases 'Joy, Joy' Single, Prelude to 'Jazz in Pink' Album


"It's not complete. I just released the first single. I'm working on two more tracks now with Paul Jackson, Jr.," said Grammy nominated keyboardist

Gail Jhonson

about her solo project, "Jazz in Pink" (Shanachie Entertainment) due out this summer. Her label recently released the first single titled "Joy, Joy," featuring Kim Waters on sax.

Gail is the music director for famed Grammy winning guitarist Norman Brown. Her personal band is named Jazz in Pink, which is where the titled of the new album comes from.

"I have been working with Norman at least 20 years," Gail added. "I've written and produced my own thing since 2004."

Jhonson, a Philadelphia native, said that it was Norman Brown that hooked-her-up with his label...

Read the full February 14, 2020 column...>

The Pulse of Entertainment: Special EFX 'All Stars' Album Featuring Chieli Minucci is a Masterpiece

By

Eunice Moseley

"The thing about this record that's different is I get to play with people that travel with me on the road, I wrote it with them in mind," said Grammy nominated Chieli Minucci, a Contemporary Jazz guitarist, about his new album February 14, 2020, Valentine's Day, release titled

"All Stars"

(Trippin N Rhythm Records) by his band Special EFX Featuring Chieli Minucci.

The Special EFX band features the vocals of Maysa Leak on the Hendrix cover "Little Wings". The band consist of Lionel Cordew on drums; Jay Rowe on grand piano/keyboards; Jerry Brooks on...

Read the full February 11, 2020 column...>

Chance the Rapper to Host Nickelodeon's 'Kid's Choice Awards' 2020 Live on Sunday, March 22, 2020 at 7:30 PM

(Hollywppd, CA) - Grammy Award winning superstar Chance the Rapper is set to host Nickelodeon's "Kids' Choice Awards" 2020, the biggest and slimiest awards show where kids are in control, broadcasting live Sunday, March 22, 2020 at 7:30 p.m. (ET/PT) from the Forum in Inglewood, Calif. There will be surprises at every turn as Chance the Rapper bring his charisma and upbeat energy to the "Kids' Choice Awards," an epic celebration of kids' favorite stars across the worlds of film, television, music, sports and more.

Musician Jon Batiste Announces 'Night of Captivating Music' at Rockwood Music Hall on February 24, 2020

(New York, NY) - Grammy nominated musician and bandleader Jon Baptiste ("The Late Show with Stephen Colbert"), announces a masterful night of music at Rockwood Music Hall on Monday, February 24, 2020. Jon Batiste is an internationally acclaimed musician, bandleader, and composer. As an educator and television personality he was born into a long lineage of New Orleans musicians and is a graduate of The Juilliard School with a master's degree.

VIDEO CLIP OF THE WEEK

The Pulse of Entertainment went to cover for review the performance of the Chillie Willie Groove Band at the Historic Dunbar Hotel's Delicious Restaurant to see the skills of percussionist Willie Groove. Watch coverage below!




"Journey to Love" by Eunice Moseley now Available at Barnes and Nobles.
SPOTLIGHT of THE WEEK
"ULMII TALENT SHOWCASE"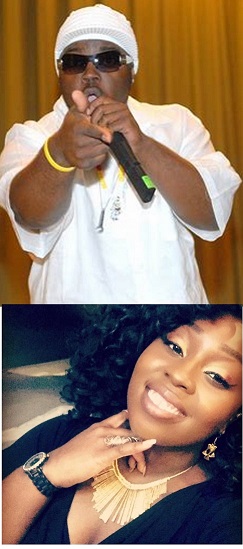 (Baltimore, MD) - Local Baltimore talent to take the stage at the 21st annual "Uplifting Minds II" Entertainment Conference Saturday, April 18, 2020 at Security Square Mall (6901 Security Blvd, 21244) from 1-3pm hosted by Magic 95.9 FM's Ms D. (Doresa Harvey) and DJ Rick (GSE). The "ULMII" conference offers a panel of entertainment industry professionals, a talent showcase of experienced artists and a national talent competition where singers, songwriters, dancers and actors have the opportunity to win over $15,000 valued in prizes.
Known for inspiring and providing opportunities for advancement, the "Uplifting Minds II" Entertainment Conference is held in partnership with The Baltimore Times and Security Square Mall. Talented artists such as multi-award winning Virgin Island Hip-Hop performer V.I.P. (who also serves on the panel) and local singer Jhane B. will take the "showcase" stage. Panelists include the CEO of a local law firm, a successful artist manager, a label owner, an award winning actor and filmmaker, a seasoned youth development executive, the director of a local performance institute and center and a seasons performer and A&R executive.
Held annually in Baltimore and Los Angeles, the free entertainment conference has an impressive success record from the artists that have showcased their talents there. Parent/manager of a Los Angeles competitor, Miguel, said he was signed by one of the "ULMII" panelists and as a result today Miguel is a Grammy Award winning singer/songwriter. Parent/manager of Naturi Naughton said her performance at the Baltimore "ULMII" event resulted in a run on Broadway because a scout was at the event. From Broadway she joined the R&B group 3LW and from there landed a starring role on the STARZ series "Power". In Baltimore competitors the Featherstone Brothers said in an interview with the City Paper that it was their performance at "ULMII" that resulted in their success. Their original song appeared on the third Dru Hill album as "I Should Be (Your Boyfriend)" because SisQo was there to support "ULMII" panelist Jazz (Dru Hill) and heard the song. The song was released as a single with accompanying music video and it is currently a platinum selling song. Parent/manager of Los Angeles competitor RoShon Fegan said that what he learned from the "ULMII" founder Eunice Moseley (www.ThePulseofEntertainment.como), who was serving on the professional panel, helped him take his son to "the next level." That next level was a co-starring role on Disney's "Shake It Up", then a starring role on Disney's "Camp Rock", which led to him starring on ABC's "Dancing with the Stars".
For more on the "ULMII" Entertainment Conference or to perform on any of the segmented stages log onto www.UpliftingMinds2.com or leave a voice message at 562-424-3836 for the founder and coordinator, Eunice Moseley, or email her info@thepulseofentertainment.com.
https://www.gofundme.com/uplifting-minds-ii-entertainment-conference

# # #
Eunice Moseley


Create Your Badge