| | |
| --- | --- |
| | |
The Pulse of Entertainment: Wendy Robinson's AGC presents 'Our West Side Story' in Los Angeles May 18 & 19, 2019 in The Little Theatre and BT ALC Big Band Rings True on 'The Search for Peace' CD

"It's a milestone for us after 22 years," said actress Wendy Raquel Robinson ("The Game") about the musical production to be presented May 18 & 19, 2019 in the Little Theatre in Los Angeles. A production of her Amazing Grace Conservatory (AGC) called "Our Westside Story." It is a slight twist of the Broadway hit "West Side Story." It features AGC students from their 1999 and 2010 "West Side Story" productions, Alfred Jackson and Gerald Evans, as directors. "Alumni are directing and producing. Full circle from students to staff..."

Jackson is an entertainment phenomenon who has written and produced music for the television show "Ally McBeal," toured with such worldwide productions as "Solid Gold Motown," "Rent" and "Glee" and choreographed for the musical "Sarafina," which garnered him a 2010 NAACP Image Award. Evans' career is just as phenomenal performing in such musical productions as "Sister Act 2", "The Grinch," and Westside Story".

The "West Side Story" Harlem saga is a love story ...

Read the full May 17, 2019 column...>

"Every time we play it's a big hit, it's a festival," said Alex Lee-Clark, co-founder of the 19 piece band called BT ALC Big Band based in Boston, which just released its fourth album, "The Search For Peace." "Like any big time city it's a small town...you get called for weddings, you end up calling all your friends."
Trumpeter Alex, and band co-founder trombonist Brian Thomas, friends for this project include Peter Levesque, Jared Sims, Mike Tucker, Ben Whiting and Tucker Antell on saxophone; Benjamin Griffin, Pete Funelli and Angel Subero on trombone; Yaure Muniz, Mark Berney and Doug Olsen on trumpet; Steve Fell, Jeffrey Lockhart on guitar; Sam Gilman on the organ; Darby Wolf on clavinet and piano; Ted Sullivan on drums, and Ernesto Diaz on percussion. Collectively they merge the big band era sound with the current Smooth Jazz genre, with a Boston twist.
"We decided there weren't any...Read the full May 17, 2019 column...>

Madonna Releases 'Future' Featuring Quavo and Co-Produced with Diplo


(Los Angeles, CA) - Madonna released "Future" featuring Quavo and co-produced with Diplo. With electronic-tinged Jamaican Dancehall vibes, "Future" is the fourth track of five songs to be previewed before her highly-anticipated new studio album "Madame X" debuts globally on June 14, 2019. Following the release of the critically-acclaimed "Medellín," the empowering "I Rise," and the infectious Pop gem "Crave," the next song to be shared with fans is the sonically innovative "Dark Ballet" on June 7, 2019.

Baltimore 'Uplifting Minds II' Entertainment Conference Panel Inspires at Security Square Mall

(Baltimore, MD) - The 20th annual Baltimore "Uplifting Minds II" (ULMII) Entertainment Conference highlight was the panel's advice and the performances of former ULMII dance winners R.I.C.O.C.H.E.T. Presented by The Baltimore Times and Security Square Mall, "Uplifting Minds II" was hosted by Magic 95.9FM's Doresa Harvey (Urban One) and DJ Rick (GSE), and moderated by ULMII Founder Eunice Moseley (www.ThePulseofEntertainment.com). Panelists included Consul Paul Gardner, II (www.TheGardnerLawGroup.com); Playwright Ursula V. Battle (www.BattleStagePlays.com), Artist & Development Executive Nadiyah Kareem (Superstar Entertainment); Artist Manager Dr. Kerri Moseley-Hobbs (www.Anthony-Michael.com), and multi-award winning actor/filmmaker Anthony Michael Hobbs (www.ImaginationLunchbox.com). "Uplifting Minds II" arrives in Los Angeles next.

VIDEO CLIP OF THE WEEK

The Pulse of Entertainment covered the 3rd annual "Imagination Lunchbox International Children's Film Festival" held recently at the Baltimore Shake & Bake Family Fun Center and Our Lady of Victory Catholic School. ILICFF was hosted by Doresa Harvey (Magic 95.9fm), pictured above with Cenera Davis winner of the ILICFF "Film Festival Choice" for 'The Hungrey Hedgehod' (USA) and ILICFF founder multi-award winning actor/filmmaker Anthony Michael Hobbs! Watch coverage below!
SPOTLIGHT of THE WEEK
"KOUNTRY WAYNE"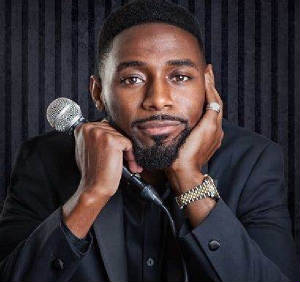 (Atlantic City, NJ) - Celebrating their 10-year milestone, the Atlantic City Comedy Festival is returning to Boardwalk Hall in Atlantic City, N.J. on Saturday, October 12, 2019 at 8 p.m. and Sunday, October 13, 2019 at 7 p.m. Throughout the years, the Atlantic City Comedy Festival has hosted some of the biggest names in comedy and this year is no exception. The 10th anniversary celebration will feature comedians Kountry Wayne, Mike Epps, Sommore, Bruce Bruce, Lavell Crawford, Earthquake, DC Young Fly, Tommy Davidson, George Wallace, Mark Curry, Karlous Miller and TuRae. The highly celebrated entertainers will bring down the house with their sharp wit, unbridled humor and hysterical storytelling for a comedy weekend fans won't want to miss!
Over the past ten years, the Atlantic City Comedy Festival has drawn in over 100,000 attendees to see comedy's finest. The event is co-presented by North American Entertainment Group Inc. and Platinum Productions. Tickets go on sale Friday, May 17 at 10 a.m. eastern time. For information about ticket sales and the latest news about Atlantic City Comedy Festival, visit www.ACComedyFestival.com.
SHOW DETAILS:
Dates: Saturday, October 12 - Sunday, October 13, 2019
Showtimes: 8 p.m. (Saturday) and 7 p.m. (Sunday)
Venue: Boardwalk Hall, 2301 Boardwalk, Atlantic City, NJ 08401
Saturday Lineup: Mike Epps, George Wallace, Mark Curry, Bruce Bruce, Tommy Davidson, TuRae
Sunday Lineup: Sommore, Lavell Crawford, Kountry Wayne, Karlous Miller, DC Young Fly, Earthquake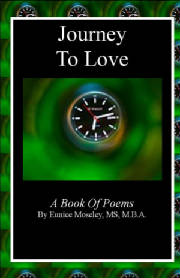 "Journey to Love" by Eunice Moseley now Available at Barnes and Nobles.
Eunice Moseley


Create Your Badge