| | |
| --- | --- |
| | |
The Pulse of Entertainment: Jazz/Pop Saxophonist Michael J. Thomas Vocalizes on 'Driven' Album

"This is a mixture of instrumentals and vocals, said Michael J. Thomas, a Jazz/Pop Saxophonist about his sophomore album release "Driven" has to offer. "I started recording in 2014. I finished, mastered and everything in April 2016. It doesn't sound dated, but we wanted to have a little throw-back sound. We used real drums, guitars and kept some synthesizing."

Thomas recorded and released his album independently on Harbor Breeze Records. The first single "Baby Coffee" was most added song at Billboard and was added o SiriusXM's playlist. The hype from the single's release resulted in a distribution deal with Perry Music Group/Sony Music.

"They came to me," Michael J. explained to me. "One of my music producers was talking to his buddy and played it for him. He said. 'Bryan Perry need to hear this.' It was kind of funny. I took my time. Did it independently...I talked to Concord and they didn't do anything so I said I'll do it myself."

It was after he made a noise with his independent release that the distributors became interested.

"The label that signed me, have ...

Read the full September 15, 2017 column...>

Grammy Award Winning Fantasia to the Release First Holiday Album, 'Christmas After Midnight' October 6, 2017

(New York, NY) - Grammy Award winning Fantasia will release her first ever holiday album, "Christmas After Midnight) (Concord Records )on October 6, 2017. The 12-track album was produced by Ron Fair (Christina Aguilera, The Black-Eyed Peas) and includes some of Fantasia's favorite holiday songs including "This Christmas," "Silent Night," "Santa Claus Go Straight to the Ghetto," "Have Yourself A Merry Little Christmas" and "Baby, It's Cold Outside," featuring vocals from the critically acclaimed singer, songwriter and producer CeeLo Green..

The Multi-Grammy Nominated Soul Man Calvin Richardson Keeps the Flames Burning on 'All or Nothing' Album, Released September 29, 2017

(New York, NY) - Affectionately dubbed "The Soul Prince," multi-Grammy Award nominated singer/songwriter Calvin Richardson has been delighting fans with his straight-shooting no holds barred southern Soul and driving women mad for close to two decades. Shanachie Entertainment will release Calvin's anticipated "All Or Nothing" album September 29, 2017. The label recently released the music video for the album's lead single "Treat Her Right."


VIDEO CLIP OF THE WEEK



Pageant judge Ella Joyce & Husband Dan Martin (Rush Hour)

The Pulse of Entertainment coveraged the 2017 "Lil' Miss African-American Scholarship Pageant' where many living legends came to support as judges or performancers. Ella Joyce pictured above with husband Dan Martin ("Bold and the Beautiful"), singer Mel'isa Morgan, actress Danielle Mone' Truitt (BET's Rebel) and Rodney Allen Rippy ("Marcus Welby, MD") are some that came out. See The Pulse of Entertainment's red carpet interviews below!
SPOTLIGHT of THE WEEK
"DR. KERRI MOSELEY-HOBBS' 'MORE THAN A FRACTION'"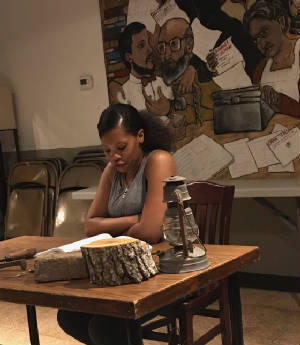 (Baltimore, MD) - The Virginia Tech Center for Civil War Studies and the Smithfield - Preston Foundation will sponsor Dr. Kerri Moseley-Hobbs' "More Than a Fraction" Book Tour's presentation at Virginia Tech University on Wednesday, October 25, 2017 (5 p.m.). The presentation will be held on the campus at The Inn at Virginia Tech in the Cascades Meeting Room (910 Prices Fork Road, Blacksburg, VA 24061). The "More Than a Fraction" book tour recently stopped at Red Emma's Bookstore and Coffee Shop in Baltimore, MD, which was sponsored by Imagination Lunchbox, LLC, which published the creative non-fiction book.
"More Than a Fraction" is based on Dr. Hobbs' enslaved ancestor, the Fractions, who lived on the Smithfield plantation. The Smithfield plantation was founded by William Ballard Preston in 1774. The Prestons were the wealthiest family in Virginia at the time and the last heir to the Smithfield Plantation during its height of prominence was William Ballard Preston, who was a lawyer and served as a US Senator and Secretary of the Navy during the Civil War. After the death of William Ballard the Smithfield land was donated to create a small college, which is now the site of the Virginia Tech campus. Three plantations of the Preston's still exist (1) Smithfield, (2) Solitude (1851) property of William Ballard's brother Col. Robert Taylor Preston who owned the enslaved Fractions, (3) Whitethorn (1855) property of brother James Francis Preston, Commander of the 4th Virginia Infantry (not open to the public), and the Phlegar Building, where the Law Offices of William Ballard Preston were located, sits next to the Blacksburg, Virginia courthouse. Of course the Smithfield plantation's main house where Ballard lived with his wife Suzanne Smithfield - Preston is still there as the museum - adjacent to the Virginia Tech campus along with Solitude. Solitude has a large slave home next to Robert Preston's house and is thought to have been the home of the Fraction family, who are noted by local press as an influential colored family. Co-sponsor of the "More Than a Fraction" Book Presentation, the Smithfield - Preston Foundation, operates the plantation museum, the grounds of the museum, a gift shop, library and other features put in place for plantation visitors.
The Virginia Center for Civil War Studios is also co-sponsor of the "More Than a Fraction" book presentation. The Center for Civil War Studies' director is Professor Paul Quigley also a member of the Board of Trustee for the Smithfield - Preston Foundation. Professor Quigley, host of the event, is also an Associates Professor of Civil War History at Virginia Tech. Quigley is a native of Manchester, England and is an author himself ("Shifting Grounds: Nationalism and the American South 1848 - 1865).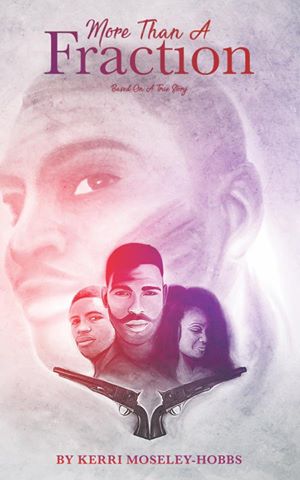 Virginia Tech now has 33,000 students, 213 buildings, 2,600 acres, and 100 Bachelors and 150 Masters and Doctorate Degrees. Its research portfolio is worth $504 million. It ranks 44 in the United States in University Research. It has 9 colleges/graduate schools, an Inn and its own airport. Its motto is "That I May Serve."
Dr. Moseley-Hobbs' is the 3x great-granddaughter of Thomas Fraction who served also in the Civil War, along with his young brother Othello Fraction. "More Than a Fraction" creatively tells the story of the enslaved family before, during and after the Civil War. Dr. Moseley-Hobbs has a Doctorate in Education where she currently works. She also holds a Bachelor's degree in Criminal Justice, a Master's degree in Interdisciplinary Management and a Masters in Business Administration (MBA). Dr. Kerri Moseley-Hobbs was also elected to serve on the Smithfield-Preston Foundation's Board of Trustees in 2015.

To learn more about "More Than a Fraction" Book Tour visit www.ImaginationLunchbox.com. If you would like more information on the Smithfield or Solitude plantations log onto www.SmithfieldPlantation.org. For more information on the Virginia Tech Center for Civil War Studies log onto www.CivilWar.VT.edu. You can also reach out to Dr. Kerri Moseley-Hobbs at ImaginationLunchbox@Gmail.com.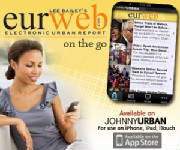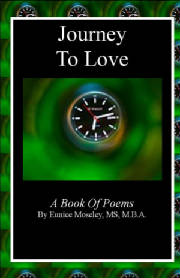 "Journey to Love" by Eunice Moseley now Available at Barnes and Nobles.