| | |
| --- | --- |
| | |
The Pulse of Entertainment: Grammy Nominated Eric Roberson Releases New Album 'Hear From Here' and its Single 'Already Knew You'

By

Eunice Moseley

"I found myself home, I tour a lot, so first thing was I went to music and started turning the equipment on...trying to relieve some stress," said R&B/Neo's two-time Grammy nominated Eric "Erro" Roberson about how his 16th project, "Hear from Here," was made. The album is off of his imprint Blue Erro Soul, with a single "Already Knew You" out. "I had a window of time. It's funny how God works."

The "Hear from Here" album is his 16th project, which consists of 12 studio albums, three EPs and one live album. Eric attended Howard University and received a degree in Musical Theatre. He is a proficient singer, songwriter and producer. He released his first single in 1994 off of his debut album at Warner Bros. Records, which is still yet to be released. On June 15, 2001 he released "The Esoteric Movement" (P-Vine). In 2002 he became a member of Jazzy Jeff's Touch of Jazz Production company and contributed to Jeff's "The Magnificent" album. The year 2003 saw the July 1st release of "The Vault, Vol. 1" from his own label Blue Erro Soul, with "The Vault, Vol. 1.5" released the following year on February 24, 2004. Roberson did not stop; on November 7, 2005 he released "The Appetizer" (Blue Erro Soul). On August 10, 2006 he released his first live album "Erro Live Vol. DC" (Blue Erro Soul). His next release was "...Left" (Blue Erro Soul) on February 27, 2007. Eric went on to release "Music Fan First" (Blue Erro Soul) on August 25, 2009, which garnered him two Grammy nominations and a spot for the first time on Billboard's R&B Chart at...

Read the full June 2, 2020 column...>

The Pulse of Entertainment: Jazz Vocalist Tracye Eileen Offers 'It's Time,' a Sweet Five-Song EP


"It's a five song EP that I started working on immediately after my last project," R&B/Jazz singer

Tracye Eileen

said about the June 12, 2020 release of "Somehow Someway" and its lead single out now titled "It's Time."

Tracye lovingly talked about her band, which has a residency at Buddy Guy's Legends in Chicago and has performed with Tracye as opening act for Babyface, The Stylistics, Mary Wilson, Chante Moore and After 7. Members of the band featured on the EP include Terry Barker on drums; Simeon Baker on bass, Donald Hayes on sax and flute, Perkins on sax, and Tom Viatsas on keyboardist. The project is produced Kendall Duffie and co-written by Duffie and Tracye.

"My band is an amazing group of musicians in Chicago," Eileen said. "We've been together for eight years. It's our second project. It's my first time working together...with Kendall. He might write the hook or verse and I'll do it around that. He ultimately turns it into..

Read the full May 29, 2020 column...>

Travis Green Join Kurt Carr, Kirk Franklin, Marvin Sapp, Donald Lawrence and More on 'Verity Presents Celebrate! 2020'

(Nashville, TN) - Verity Records has released a hit collection of top songs featuring the biggest artists and rising stars on "Verity Presents Celebrate! 2020." The 10-track compilation mixes contemporary anthems, ballads and more from Gospel icons and hit makers with songs from Travis Green, Kirk Franklin, Marvin Sapp, Donnie McClurkin, Fred Hammond, Kurt Carr, Koryn Hawthorne featuring Lecrae, Donald Lawrence and The Tri-City Singers featuring Le'Andria Johnson, Kierra Sheard, and "Sunday Best" winner Melvin Crispell, III.

Haitian Vocalist Natalie Jean and Country's Rory Gardiner Release 'Not Over You'

(Kensgington, MD) - Haitian singer Natalie Jean and Country's Rory Gardiner release a new Country single, "Not Over You." The single is written by Rory Gardiner and produced by Jeremy Fisher. Natalie Jean has won numerous awards for songs from many genres - Jazz, R&B, Blues, Dance, Pop, Country, Americana, Inspirational, Rock, Rap, Heavy Metal, Americana, and Contemporary. Rory Gardiner's music has been used for podcasts, mobile apps, and commercials airing daily throughout North America. Rory Gardiner is also a 2018 CCMA Nominee.

VIDEO CLIP OF THE WEEK

The Pulse of Entertainment went to cover for review the performance of Special EFX Featuring Chieli Minucci day after Valentine's Day at Spaghettini at Seal Beach, CA. Watch the coverage below!





"Journey to Love" by Eunice Moseley now Available at Barnes and Nobles.
SPOTLIGHT of THE WEEK
"JOEE CORSO"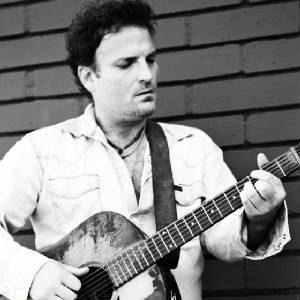 (Los Angeles) - Genuine, forgiving and weathered like your favorite pair of jeans, singer-songwriter Joee Corso's debut album for Woodward Avenue Records, "Only A Man," dropped Friday as a digital release with the physical disc hitting June 12, 2020. Written by Corso on his acoustic guitar, the set produced by two-time Grammy winner Paul Brown provides an inviting showcase for the earnest storyteller to spin his melodic yarns amidst folksy Americana rhythms. Leading the charge with a Music Row radio campaign is Corso's "We Gone," a modern-day honkytonk song of empowerment and defiance in the spirit of the Johnny Paycheck classic "Take This Job and Shove It" that's only slightly less in your face.

"'We Gone' is a song about regaining your freedom. I wrote it after being let go from a job that I had dedicated a good portion of my life to. It spans a range of emotions from feeling screwed over to taking back control and embracing the newly found freedom," said Corso, a New Haven, CT native.

Since the 1990s, Corso has been living as a struggling Los Angeles musician ever since he came to study guitar at the Musicians Institute. He has been grinding for decades, paying hard-earned dues, surviving on morsels of success amidst meals of heartache, near misses and disappointments. But the time and tide seem to have served him well, shaping his songwriting and the experiences he set to music for "Only A Man."

How he found himself in the studio with Brown and an impressive cast of A-list session/touring players came quite by a chance after a golf outing, not exactly how most artists link up with a producer and ink a recording contract. A humble man who keeps his head down and minds his own business after putting in an honest day's work before playing dusty clubs in the valley at night, Corso didn't even realize who was playing on his record until he Googled their credits at Brown's suggestion. In addition to Brown who played electric guitar, the core players include keyboardists Brother Paul Brown (Eric Clapton, The Waterboys) and Mike Finnigan (Jimi Hendrix, Taj Mahal), bassists David Santos (Billy Joel, Elton John, Crosby, Stills & Nash) and Bob Glaub (Journey, Bruce Springsteen), and drummer Tony Braunagel (Rickie Lee Jones, Bonnie Raitt).

"Only A Man" opens with the breezy slide guitar harmonies of "Havana Winds," which is loosely based on Corso's father who was stationed in Cuba in the 1950s while serving in the US Navy. Wendy Moten lends her powerful croon in contrast to Corso's voice on "Garden Of Love," a pop-rocker about finding rare love. The raconteur pours what he describes as "a sangria-soaked tale of an encounter with love at a local watering hole" on the colorful country rock tune "Starlight Chandelier." "Young Lovers and Friends" appears on the disc in two vastly different forms. First is an acoustic ballad composed after Corso found lyrics he had scribbled onto a piece of paper that got lost in an old coat when he was fourteen yet recounted from his present-day perspective. The second version closes the album as an up-tempo pop-rock reprise. Corso lifts his glass for a unifying toast on "Last Time Around," which includes a splash of mandolin and guitar from Davey Johnstone who has been playing in Elton John's band for 45 years.
"A friend of mine was once asked if he was left winged or right winged. His response was that he used both his wings so that he didn't fly in circles. I loved that response and had to write a song about it. 'Last Time Around' also recognizes that we all have a past and more in common than we realize. We should celebrate life each day like it's our last."
Stark and haunting, "My Love" leaves a lasting impression much like the void left when a love is lost. On "One More Shot," Corso's hopeless romantic protagonist chooses love at every turn over and over again despite the pain and heartache. The introspective title track admits humanistic flaws and limitations while forgiving oneself in the face of mortality.

Over the decades in LA, Corso has accumulated a checkered resume that includes playing in various hair bands in the 90s, a jam band in the early 2000s (Abbey Booth), busking on the Santa Monica Pier and being a member of a popular cannabis culture band (Grand Daddy Purple). Eventually the troubadour formed his own band, releasing a self-titled album in 2007 and a live EP four years later. As the man matured, so did his songwriting and when Brown heard some of the material after the two hooked up on the links, Corso was invited to Brown's studio to record an album.

"Only A Man" contains the following songs:
"Havana Winds"
"Garden Of Love"
"Starlight Chandelier"
"Young Lovers and Friends"
"Last Time Around"
"My Love"
"We Gone"
"One More Shot"
"Only A Man"
"Young Lovers and Friends" (Reprise)
(Source: Great Scott Public Relations)
# # #

Eunice Moseley


Create Your Badge