| | |
| --- | --- |
| | |
The Pulse of Entertainment: Grammy Nominated Jeffrey Osborne Releases 'Worth It All' Album May 25, 2018

"I started this project on Mack Avenue (Records). I had just done a Jazz record. They asked about another Jazz album, but my writing was going back to my R&B days," said Grammy nominated Jeffrey Osborne.

The result is the May 25, 2018 release of Jeffrey Osborne's "Worth It All" (Artistry Music/Mack Avenue) album featuring Gerald Albright (sax) and Rick Braun (trumpet). The R&B days he is referring to is from when he was a drummer and support vocalist for the band LTD (formerly known as Love Men Ltd), with his brother Billy (keyboards, lead vocals) in 1970. The LTD (Love, Togetherness, and Devotion) bands' hits include "Back in Love Again" which has the lead vocals of Jeffrey. Jeffrey coming from behind the drums in 1977 to sing lead solidified his signature vocal style and sound. He left the band in the late 1980s with his brother to pursue solo careers.

"I always wanted to be a singer first," Osborne said when I asked about his love for the drum compared to his love for vocals. "I learned how to play the drums...it got me into LTD. (However) My first job was with The O'Jays playing drums (age 15). It introduced me to the world I wanted to be in."

That world also included songwriting. Jeffrey Osborne wrote Whitney Houston's hit "All at Once." Music is in his blood. His father, Clarence Osborne, was a trumpet player and worked for Count Bassie, Lionel Hampton and Duke Ellington and of course his brother Billy is a vocalist, organ/keyboardist and drummer.

"That's how I started, I wrote a lot of songs," he said. "I always wanted to sing a Jazz record... and got with my friend George Duke."

The "Worth It All" album also features his son, a rapper, Jeffrey Osborne, Jr.

"He is 28 years-old and is very much into music," Jeffrey informed me. "My son is on 'Work It'. That's his passion, rapping. He also sings and is an incredible sound engineer. He tours with me. I told him to write and I was shocked because it felt like an old R&B song."

Jeffrey Osborne, Jr. co-wrote the "Work It" single on the "Worth It All" project.

"It was something I never dreamt," Osborne continued about discovering the depth of his son's musical talents. "He was a late bloomer. He didn't get into music until after college."

Hit singles from Jeffrey Osborne's solo career include the very popular "On the Wings of Love" (1982) and "You Should Be Mine" (1985). The living legend is 70 years-old but does not look or sound like it.

"It's been 13 years since my last release of original material. Three or four years ago I released an album of Jazz Standards. Before that it was an album of R&B Standards," he said.

Jeffrey Osborne has garnered five ...

Read the full May 18 2018 column...>

Gladys Knight Returns to The Soul Train Cruise, along with Smokey Robinson and New Birth January 20 - 27, 2019

(Ft. Lauderdale, FL) - The Soul Train Cruise welcomes back Gladys Knight to the "Hippest Trip at Sea" for its 2019 voyage January 20 - 27, 2019, highlighted with a special appearance on Jan. 23rd by Smokey Robinson and exclusive onboard concerts by George Clinton, The Ohio Players, Stephanie Mills, Morris Day & The Time, The Chi-Lites featuring Marshall Thompson, Bloodstone, New Birth, Evelyn "Champagne" King, Ray, Goodman & Brown, Al McKay's All Stars performing the music of Earth, Wind & Fire and Jacob Lusk (a tribute to Luther Vandross), along with Cruise Host Tony Cornelius, The Urban Guerilla Orchestra, co-host Angela Stribling of Pillow Talk, co-host Jerry Wells, original Soul Train dancers, a Soul Train Cruise comedy club and music executive Chuck Gamble.

Queen Latifah added to 2018 Essence Festival Concert Series July 5-8, 2018

(Los Angeles, CA) - For the first time in the event's history, a special performance by multi-talented rapper, singer, actress and producer, Queen Latifah, has been added to the all-star line up for this summer's ESSENCE Festival, presented by Coca-Cola Concert Series, July 5-8 , 2018 in New Orleans, LA.

Commemorating three decades in the entertainment business, the Golden Globe, Emmy, Grammy and SAG Award recipient will be performing alongside Mary J. Blige and Xscape during the Festival's second evening on Saturday, July 7 in the Louisiana Superdome. Queen Latifah rounds out a stellar performance roster spotlighting women, including Janet Jackson, Erykah Badu, Jill Scott and more.

VIDEO CLIP OF THE WEEK

The Pulse of Entertainment covered the 19th annual Baltimore 'Uplifting Minds II' entertainment conference held at Security Square Mall. Panelists Ursula V. Battle of Battle Stage Plays, Paul Gardner II of The Gardner Law Group and Anthony Michael Hobbs filmmaker at Imagination Lunchbox were present wth advice. Winners of the talent competition were Just Danielle for Best Vocals singing her original song "No Compromise" and 13 year-old The Dancing Prince for Best Dance. The talent showcase presented performances from former ULMII winners dancers R.I.C.O.C.H.E.T and performer V.I.P. , and Battle Stage Plays cast members Ernest Washington (singer), Le-Le Russell (singer) and Kenya Chase(monologue). Watch coverage and performances below!



"Journey to Love" by Eunice Moseley now Available at Barnes and Nobles.
SPOTLIGHT of THE WEEK
"MONEY MAKING CONVERSATIONS"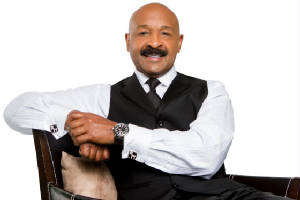 (Los Angeles, CA) - Multiple Emmy Award winning producer, social media influencer and entrepreneur Rushion McDonald, celebrates the 1-year anniversary this May of his hit radio talk show "Money Making Conversations" - joined by an all-star lineup of guests that continue to make an impact in the worlds of entertainment, business, digital sectors, sports, finance, and more. Sharing the tools of creating success through multiple streams of income, with illuminating wisdom of entrepreneurship, decades of experience in entertainment, and forging new paths in today's multiplatform industries, "Money Making Conversations" is hosted and produced by Rushion McDonald through his multimedia production company 3815 Media. "Money Making Conversations" can be heard via iHeartRadio Podcast, Apple Music and other major podcast platforms that generate 250,000 listens/downloads per episode, on SiriusXM Channels 141 (H.U.R. Voices) and 142 (HBCU), and every Monday, 10 AM to 12 PM EST on Biz1190 AM from Atlanta, GA, and live on the Money Making Conversations Facebook page.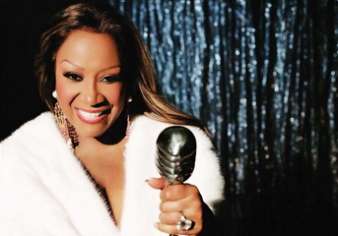 A convergence of creative exchange with vital insights on business tools and career longevity, Rushion interviews a range of entertainment entrepreneurs and executives. Guests* expected on "Money Making Conversations" for May include: Legendary entertainment icon, TV host, entrepreneur Patti LaBelle; comedian, actor, writer/producer and co-star of TBS' "The Last O.G.", Cedric The Entertainer; comedian, radio and TV host Rickey Smiley; basketball analyst/former NBA player Steve Smith; producers/filmmakers Codie Elaine Oliver and Tommy Oliver (OWN's "Black Love"); platinum-selling artist, entrepreneur Anthony Hamilton; actor/comedian David Mann and GRAMMY®-winning artist/actress Tamela Mann; music maker and SuperPhone tech entrepreneur Ryan Leslie; NFL Players Association's Director of Communications, Carl Francis; comedian and TV One's "Sister Circle" co-host Kiana Dancie; syndicated TV producer and former Bounce TV executive Ri-Karlo Handy; Chick-fil-A franchise owner and author Zach Thomas; and football analyst/former NFL player Michael Vick. "Money Making Conversations" will round out May with a special replay on Memorial Day May 28th, featuring Oscar®-nominated producer, director, writer Reginald Hudlin; film producer Datari Turner; actress, TV personality, author, entrepreneur La La Anthony; and entertainer, actor, producer, entrepreneur Nick Cannon.
A branding expert, renowned dealmaker, award-winning television and film producer, through his multimedia company 3815 Media, Rushion McDonald remains an entertainment and business creative force with "Money Making Conversations", Rushion's Baker Spotlight and other television ventures, including serving as the creator and executive producer of the new docu-series "Evidence of Innocence" hosted by acclaimed attorney Benjamin Crump, premiering June 4th on TV One.
# # #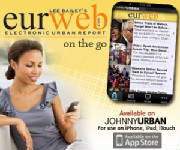 Eunice Moseley


Create Your Badge