| | |
| --- | --- |
| | |
The Pulse of Entertainment: B. Howard New EP 'Loud' Coming Soon, Single 'Loose Control' Features Siggy Jackson and Platinum Boney James' 'Honestly' Tour Arrives at thr Maryland Hall for the Creative Arts November 24, 2019

"I like to party," said

B. Howard

, a multi-platinum selling songwriter/producer (Neyo, Chris Brown, Ciara), about his upcoming EP titled "Loud." "I like to sit and chill, have romantic evenings. It's sexy, a party song. It has nothing to do with sex, it's about having fun and letting go!"

Music is in B. Howard's blood, literally. He is the son of Grammy nominated Miki Howard ("Love Under New Management") who was under Joe Jackson (Jackson Five, Michael Jackson) management company in the 80s and his grandmother is a member of The Caravan. B. Howard started in the music industry as a music producer in 2003. He didn't release his first solo project until 2010 with the single "Dancefloor", which reached the top of the Billboard Charts. "Dancefloor" features assistance from James Poyser, Benjamin Wright and Questlove. His early clients included Teddy Riley, Mario Winans, Wyclef Jean, Chris Brown, Trey Songz, Ginuwine, Marques Houston ("MH", "Naked", "Veteran"), and Ciara. He went on to produce "I Ain't Gonna Tell You" in 2006 for Neyo, which topped Billboard 200 Chart and in 2007 Omarion and Bow Wow's "Can't Get Tired of Me", which reached #11 on Billboard Top 200 Chart. His debut album "Genesis" was release in Japan via Universal Music International.

B. Howard's latest release is a single featuring Siggy Jackson titled...

Read the full November 12, 2019 column...>

"In this climate music is more important," said

Boney James

, a four-time Grammy nominated saxophonist, about touring constantly. His current tour, "Honestly" arrives in my home-state of Maryland Sunday, November 24, 2019 in Annapolis at the Maryland Hall for the Creative Arts (MHCA). "I love it. I still love it. It's been since 1985."

Less than six months ago he performed at Rams Head on Stage in Annapolis, Maryland to two sold out crowds. Now the three-time platinum selling musician is coming back to Maryland. This performance will include his hits, as well as songs from his 2017 "Honestly" album release, which was his 16th album. "Honestly" reached #1 on Billboard and stayed there for four weeks. The title track "Honestly" features vocal assistance from Avery*Sunshine.

"I'm already working on the next," Boney said about his next album.

Aside from the "Honestly" single, the "Honestly" album also...

Read the full November 8, 2019 column...>

Major TV Talents Join The Caucus Include Joseph 'Rev. Run' and Justine Simmons

(Los Angeles, CA) - The Caucus for Producers, Writers and Directors is proud to announce its new members. The new members include Joseph "Rev. Run" and Justine Simmons of MTV's "Run's House," Juliana Bolden, digital media executive; Bruce Miller, creator and exeutive prodicer of the series "The Handmain's Tale"; Paul Miller director and producer with credits that include "Saturday Night Live"; Eric Overmyer writer and producer with credits that include "Law and Order"; James Pickens, Jr. an actor on ABC;s "Grey's Anatomy"; Jonathan Samger, producer with credits that include "The Elephant Man," and Gary Smith, creator and producer with 24 Emmy Awards.

Shirley Lee Ralph's 29th 'DIVA's Simply Singing' to be held on World AIDS Day December 1, 2019 Honoring Diane Warren

(Hollywood, CA) - "DIVAS Simply Singing!," the longest consecutive running musical AIDS benefit in the United States, hosts its 29th annual fundraiser for The D.I.V.A. Foundation at the Taglyan Cultural Center in Hollywood, California on World AIDS Day, Sunday, December 1, 2019. Created and produced by Tony Award Winning Sheryl Lee Ralph, D.I.V.A. is Divinely Inspired, Victoriously Aware.

VIDEO CLIP OF THE WEEK

The 3rd annual "Imagination Lunchbox International Children's Film Festival" held recently at the Baltimore Shake & Bake Family Fun Center and Our Lady of Victory Catholic School returns to Baltimore at the Eubie Blake Cultural Center to screen again the short films made by kids and for kids from around hte world, including this years winners short films. ILICFF founder multi-award winning actor/filmmaker Anthony Michael Hobbs will host the event to be held from 3 - 5pm (Admission is free)! Watch coverage from the earlier screenings below!



"Journey to Love" by Eunice Moseley now Available at Barnes and Nobles.
SPOTLIGHT of THE WEEK
"LEXI"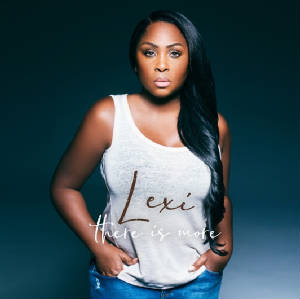 (Nashville, Tenn) - Motown Gospel recording artist, and television and radio personality Lexi releases the powerful faith-inspiring ballad "There is More" along with an exclusive lyric video on YouTube. Written by Lexi, along with multi-Dove Award nominated producer Dana Soréy and award-winning Gospel singer and composer Deon Kipping, the single is available on all digital platforms.

A soulful vibe and stirring vocal ensemble showcase the most passionate vocal performance of Lexi's career. "There is More" is a testament to her unwavering faith in God. The heartfelt lyrics speak directly to those facing adversity, offering hope and encouraging trust in God.
Motown Gospel is one of the most prominent gospel music companies in the world, boasting over two decades of chart-topping and award-winning artists, albums and songs. A division of Capitol CMG/Universal Music Group, the world's leading Christian music company and market leader in recorded music, distribution, and music publishing, Motown Gospel's artist roster has included Tasha Cobbs Leonard, Smokie Norful, Tye Tribbett, Brian Courtney Wilson, Kierra Sheard, The Clark Sisters and more.

# # #
Eunice Moseley


Create Your Badge