| | |
| --- | --- |
| | |
The Pulse of Entertainment: The Manhattans Featuring Gerald Alston Headline 2020 Soul Train Cruise

Gerald Alston is lead vocalist on such Manhattan classic hits as "Shinning Star," "Kiss & Say Goodbye" and "There's No Me Without You" and he intends to ignite the legacy flames caused by

The Manhattans Featuring Gerald Alston

with a headlining gig on the 2020 Soul Train Cruise January 18 - 25, 2019 to the Caribbean, a new album and new hit singles. Gerald is the last living legitimate member of the American Music Award nominated group that started in 1962 in New Jersey by George Smith and classmate Richard Taylor, and Edward Bivins, Winfred Lovett and their classmate Kenny Kelly. At the time Alston was lead singer for the Gospel group Gerald Alston and the New Imperials. In 1970 Gerald was approached, for the second time, to join the group after founder and lead singer George Smitty died of a brain tumor - this time Gerald accepted.

"I met The Manhattans just after graduating high school in 1970," Gerald explained. "I had a group called Gerald Alston and the Imperials - a Gospel group. I started college and the professor called me and asked if The Manhattans could use my equipment. I said yes. As I was setting up the equipment I was singing and they came in with their manager and heard me sing - a God send. They asked me to open their show that night. They took my name and number. So when a member had a seizure they took me with them and the rest is history."

Alston has been with the group for 49 of its 57 years, departing momentarily to record five solo albums (10 singles) on Motown Records. His lead vocals on The Manhattan hits were groundbreaking. The single "There's No Me Without You," written by Bivins, was the 2nd single to ever go platinum and it happen right after R.I.A.A. introduced the status in 1976. "Shinning Star" gave them their first...

Read the full July 12, 2019 column...>

Newport Jazz Festival takes place August 2-4, 2019 at the Newport Casino and Fort Adams State Park Headlining Artists Include Herbie Hancock and Common

(California, CA) - The Newport Jazz Festival presented by Natixis Investment Managers, produced by Newport Festivals Foundation, takes place August 2-4, 2019 at the International Tennis Hall of Fame at the Newport Casino and Fort Adams State Park. Artists include Herbie Hancock, Jon Batiste & Friends, Common, Corinne Bailey Rae, Kamasi Washington, Dee Dee Bridgewater, Terence Blanchard featuring The E-Collective, Thundercat, Dianne Reeves, Cécile McLorin Salvant, Sons of Kemet, Spanish Harlem Orchestra, The Ron Carter Trio, Buika and Makaya McCraven. The Newport Jazz Festival also receives generous support from Doris Duke Charitable Foundationand Eventbrite. WBGO Jazz 88.3 FMis the festival's Travel Partner.

Grammy Winning Brandy Releases New Powerhouse Single 'Love Again' Featuring Daniel Caesar

(Los Angeles, CA) - Multi-platinum selling, Grammy Award winning R&B/Pop icon Brandy returns with a brand new powerhouse single "Love Again," featuring Daniel Caesar on the Brand Nu Entertainment/Entertainment One imprint on June 28, 2019. Since then, "Love Again" has already received +5.3 million streams.

VIDEO CLIP OF THE WEEK

The Pulse of Entertainment covered the 3rd annual "Imagination Lunchbox International Children's Film Festival" held recently at the Baltimore Shake & Bake Family Fun Center and Our Lady of Victory Catholic School. ILICFF was hosted by Doresa Harvey (Magic 95.9fm), pictured above with Cenera Davis winner of the ILICFF "Film Festival Choice" for 'The Hungry Hedgehodg (USA) and ILICFF founder multi-award winning actor/filmmaker Anthony Michael Hobbs! Watch coverage below!
SPOTLIGHT of THE WEEK
"FATI"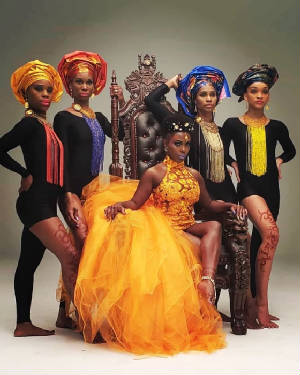 (New York, NY) - Rising Afro-Pop sensation FATi will make her debut on Black Entertainment Television (BET) with the video of her latest single, "Queen".
Filmed in the early spring of this year, "QUEEN" has already been added to video outlets across the country such as LATV, Multiplicity, and H2O TV. With BET coming on board, this will help the video and song reach a wider, international audience.
The creation of the "Queen" video was a family affair, according to FATi."Queen" and FATi's first single, "L.O.V.E. LOVE" are both featured on her debut album, "Give Me More", which is available via Amazon, iTunes, Tidal, Spotify and CD Baby. She will be touring this fall with the legendary Kool & the Gang (band founder/leader Robert "Kool" Bell in her uncle).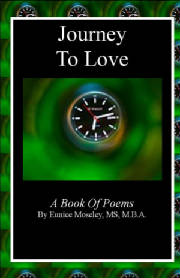 "Journey to Love" by Eunice Moseley now Available at Barnes and Nobles.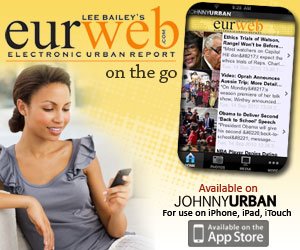 Eunice Moseley


Create Your Badge