| | |
| --- | --- |
| | |
The Pulse of Entertainment: Gospel's Brianna Collins Shows God 'Honor & Praise' with New Single Release

By

Eunice Moseley

"See God through my music," said Gospel's

Brianna Collins

about her new single release

"Honor and Praise"

produced by Drew Baxter. "This song...my gratitude, at the time, about what God had done in my life thus far - my mother helped me with it. I released it on my own. I'm all about worship. It's a lifestyle."

The "Honor and Praise" single was written by Brianna, a Kingdom Image Award nominee, and her second single, "Thank You" produced by Bishop Robbie Baxter, from an upcoming EP project to be released in 2021.

"When I started my ministry I was 16," Brianna said. "I started singing in front of people at age 8. When I was called to do this, I was 16. My godfather said, 'I want you to lead.' At 18 I started singing professionally."

Brianna Collins went on to perform for three-time Grammy Award winning Dorinda Clark-Cole (The Clark Sisters), for...

Read the full October 20, 2020 column...>

The Pulse of Entertainment: Billboard Chart's #1 Vocalist Yola Nash Releases 'Touched by Love' Album


"My debut was 10 years ago, it became pretty successful reaching the Top 40's," said Poland born Jazz vocalist

Yola Nash

about her debut album "Another Girl", which garnered a Billboard #1 single "I Wanna Be Loved By You." Currently Nash is promoting her sophomore album

"Touched By Love"

(YoStar).

Yola explained that the independent label she was on wanted to do too much changing, especially with her award winning musicians. She credits two people for this album, her musical director/pianist that gave her the idea for the album, and a poet who encouraged her through the label ordeal that had her on hold for three years. She also dedicated this album to her mother Danusia who encouraged and supported her since birth to follow her dreams to success.

"Touched By Love" was produced by...

Read the full October 16, 2020 column...>

Juicy J to Release 'The Hustle Continues' on eOne Featuring Wiz Khalifa, 2 Chains, A$AP Rocky, Megan Thee Stallion, Ty Dolla $ign November 27, 2020, New Single 'Load It Up,' Featuring NLE Choppa Out Now

(Atlanta, GA) - Legendary rapper, producer, entrepreneur Juicy J releases new single "Load It Up," featuring NLE Choppa. His new album "The Hustle Continues" will be available November 27, 2020 via eOne. The album, which was produced / executive produced by Juicy J features a long list of the biggest names in the Hip-Hop culture which includes 2 Chains, Lil Baby, Megan Thee Stallion, Young Dolph, Logic, A$AP Rocky, Conway, Ty Dolla $ign, Rico Nasty, Jay Rock, and more. "Load It Up" follows Juicy's first single from the album, "Gah Damn High," featuring Wiz Khalifa.

Multi-Platinum Selling Rapper O. T. Genasis Release New Single, Back to You,' Featuring Chris Brown and Charlie Wilson

(New York, NY) - O.T. Genasis releases new single, "Back To You," his superstar collaboration with Chris Brown and Charlie Wilson. "Back To You" (Conglomerate Entertainment/Fast Lyfe/Atlantic Records) is the latest from O.T. Genasis' "I Look Good" Album. O.T. Genasis biggest hit single, "Everybody Mad," was released in 2017 and was featured during Beyoncé's historic Coachella performances in 2018 and her most recent "On the Run II" Tour with Jay-Z.

VIDEO CLIP OF THE WEEK

The Pulse of Entertainment Broadcasting Vol I

The Pulse of Entertainment Broadcasting Vol II



"Journey to Love" by Eunice Moseley now Available at Barnes and Nobles.
SPOTLIGHT of THE WEEK
"MELODY TRICE'S UNLMTD ACCESS"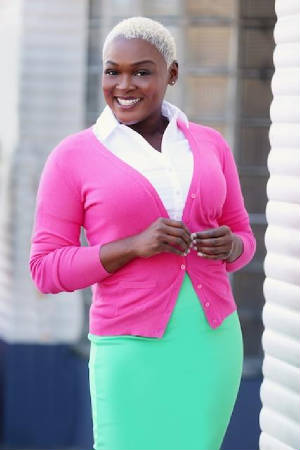 (Los Angeles, CA)
-
Television personality, television producer, model, actress and motivational speaker
Melody Trice
("The Melody Trice Show") announces the launch of her online retail store for women of all sizes called Unlimited Access, branded as
"UnLmtd Access"
. She seeks to help women look confident in their own skin. The website www.UnLmtdAccess.com has an amazing collection of fashions.
Melody's life has emulated her brand of being unlimited, with a career that includes modeling, working as a cosmetologist; owning a retail store; acting; as a television host and producer for her own show; motivational speaker, and now expanding her retail expertise' online. Melody's achievements landed her on the "Steve Harvey Show" and "Dish National L.A." Her "The Melody Trice Show" garners on average 2 million households reached each week. Trice's show is aired on various cable networks on Roku TV and Amazon Fire TV. On her nationally syndicated show she has interviewed icons, such as Omar Gooding, Mark Wahlberg, Hill Harper, Debbie Allen and Nick Cannon. Melody has covered many high-profile red carpeted events in Hollywood. As an actress she has credits on projects for Sony and Fox studios. As a motivational speaker Trice has used that skill to give back to the community by sponsoring the Los Angeles "Uplifting Minds II" Entertainment Conference by serving on the professional industry panel providing advice to the attendees.
An Alabama native, Melody Trice's slogan on "The Melody Trice Show" is "unlimited life with Melody Trice," and she carries that same mind-set with her UnLmted Access online store merchandise. The fashions are classy, chic, and stylish enough for work, play and a night out on town. A strong believer in God's influence in her life that provides her with unlimited access to the world, Trice sees no limit to what she can do. (Source: MTTV Publicity)
Social Media:
@MelodyTrice (Twitter)
@TheMelodyTriceShow (Instagram and Facebook)
@UnlmtdAccess (Twitter, Instagram and Facebook)
# # #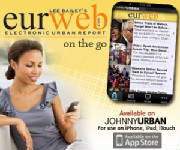 Eunice Moseley


Create Your Badge