The Pulse of Entertainment: TV Personality Melody Trice Expands Brand to Acting and Modeling and The Harmony by Mighty Men of Faith on 'Undisputable Is He' is Perfection
"I'm acting now. I am about to appear in another movie, that's why I was at the NAACP," said television personality Melody Trice of "The Melody Trice Show" when I asked why she was now the one being interviewed on the red carpet. "I'm modeling too."

Trice, aside from her own television show which reaches over 2 million viewers, has been making the media rounds thanks to the expansion of her brand from a television host to an actress and model. She recently started a cleansing program that caused her to loose more weight than when I first met her. At that time she was already looking good with a petite waist. She is even smaller now. The owner of the plan has been using her as a spokesperson and that resulted in an appearance on the "Steve Harvey Show".
"You got to sleep with yourself and I need to rest," Melody laughed, when...Read the full April 19, 2019 column...>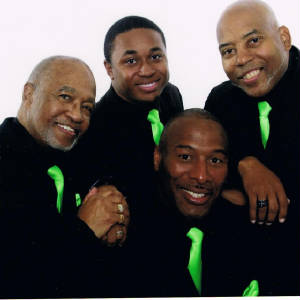 The harmony from the Mighty Men of Faith on their newest album release "Undisputable Is He" (N2L Records) is perfection. Individually the vocals are great and passionate, but together they offer the listener vocal perfection that mixes old-time Gospel with Contemporary Gospel, Pop, R&B and Praise & Worship. I personally love the old school sound reminiscent of the harmony of Earth, Wind and Fire and The Temptations.
"We've been together since 2009. We started at a Men's Day Program," said Wendell Basey, founder of the four member vocal group that consist of Basey, Charles Johnson (a SAG actor), Richard Hayes ( pastor at Victory Center AME Zion) and Ed Harris (pastor at Agape Fellowship AME Zion Church). "It's not perfect all the time. We have not had the same members...two new members since 2013."
What is perfect is...Read the full April 19, 2019 column...>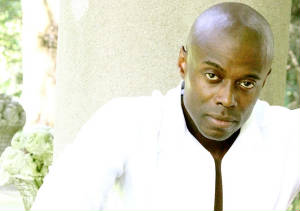 Dymally International Jazz & Arts Festival Headlines KEM, Maxi Priest and Gerald Albright Saturday April 27, 2019
(Carson, Cali) - The Dymally International Jazz & Arts Festival will be held Saturday April 27, 2019 in Carson, California, hosted by D.L. Hughley. The Jazz and arts festival will headline Grammy nominated R&B chart topper KEM, 8-time Grammy nominated Jazz saxophonist Gerald Albright, Grammy winning Jazz flautist Nestor Torres, Reggae star Maxi Priest, and more. The Mervin M. Dymally African American Political and Economic Institute presents this Festival and proceeds go towards benefiting the Institute, whose mission is building a digital archive of the history and contributions of African American elected officials, business leaders, and community leaders who have influenced the State of California and the nation. It engages the community through cultural experiences that promote the Dymally influence in the African diaspora.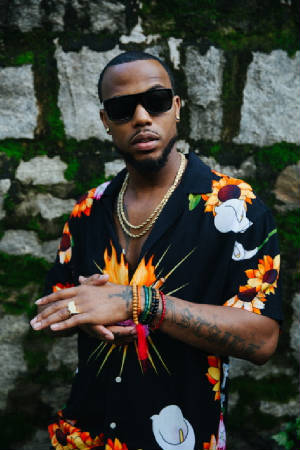 Rapper B.o.B. Release New Single 'Soul Glo'
(Atlanta, GA) - BoB, the Atlanta-based sonic visionary, returns to the music scene with a soulful track, "Soul Glo." He debuted in 2010 with "B.o.B Presents: The Adventures of Bobby Ray," bowed at #1 on the Billboard Top 200 and eventually went gold in addition to yielding an untouchable streak of multi-platinum singles, namely "Nothin' On You" [feat. Bruno Mars] (2-times platinum).
VIDEO CLIP OF THE WEEK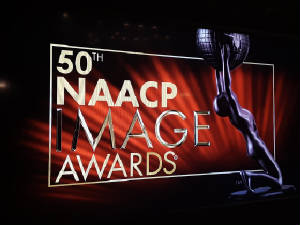 The Pulse of Entertainment covered the 50th NAACP Image Awards, which was aired live on TV One from the Dolby Theatre in Hollywood, California. Interviews from some of the nominees and winners was obtained during the "Nominee Luncheon" with winner Lynn Whitfield (Greenleaf), Luncheon co-host Sheryl Lee Ralph, nominee Laya Deleon (DOC McStuffins), three-time nominee and Luncheon co-host Major and more! Watch coverage below!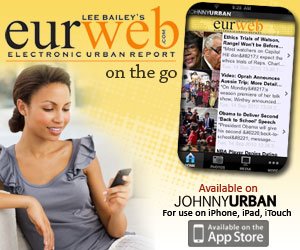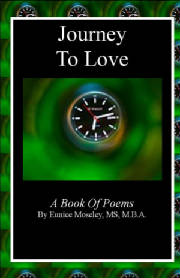 "Journey to Love" by Eunice Moseley now Available at Barnes and Nobles.