| | |
| --- | --- |
| | |
The Pulse of Entertainment: Dexter Tucker's Wide Open: The Andre Rison Story, a Blockbuster of Actors

"I got with Dre and interviewed him," said Dexter Tucker, executive producer of Wide Open: The Andre Rison Story, recently released and now available on Tubi TV, Apple TV and Prime TV. "Finally got the budget. I had made several films during that time. Three of us got it done. We have major distribution and we're in talks for international distribution."Dexter Tucker is not only an executive producer for film projects, but a comedian just like his brother Chris Tucker (Rush Hour).

"Yes, we had a happy family. Six siblings, four boys and two girls - Chris is younger," Dexter told me when I asked about growing up with the comedian/actor. "After Chris did it (Rush Hour success) I wanted to open at comedy shows - I was in the trucking business."

Tucker said he was in a comedy club with Lester Bibbs one night and Bibbs encouraged him to give the stage a try. Since then, Dexter has been gracing the stages of comedy clubs for over 20 years.

"When I started doing comedy...I always wanted to be a filmmaker. I felt I was forced to watch... <Read the full November 28, 2023 column here...>

The Pulse of Entertainment: Stellar Nominated Vincent Bohanan & SOV Release 'Live in Dallas' on HezHouse/RCA Inspiration

"We recorded 'Live in Dallas' in 2022 in January for our 8th anniversary," said choir director Vincent Bohanan about the new album release, "Live in Dallas" (HezHouse/RCA Inspiration), of Vincent Bohanan & SOV (Sounds of Victory). "We had a list of songs we had not previously recorded. The entire choir was there. Its new fresh music.""Live in Dallas" is Vincent Bohanan & SOV's fourth album. The choir is highly sought after these days and are constantly on tour. They recently performed on the Fox Network "Natalie Grant" show and at the Florida A&M University homecoming. So fresh is their sound that they have garnered four Stellar Award nominations. The "Live in Dallas" project was recorded at the Concord Church in Dallas.

"I had people in Texas in choirs. About 20 people in Texas joined us...and everyone from New York (Sounds of Victory) came...about a total of... <Read the full November 24, 2023 column here...>

The Pulse of Entertainment Broadcasting Vol1

Busta Rhymes Is Back with Anxiously Awaited New Album 'BlackBusta'

(New York, NY) - Twelve-time Grammy Award nominated Busta Rhymes releases his anxiously awaited new full-length album "BlackBusta" (Conglomerate Entertainment/Epic Records). Executive Produced by Busta, alongside legendary heavyweights, Pharrell Williams, Timbaland, and Swizz Beatz. Locked and loaded with 19 tracks, it features Quavo, Burna Boy, Swizz Beatz, Blackway, Kodak Black, and Big Tigger.

Michael Cohen Avquires Epic Motion Pictures and Visions from AIC/NCA; Announces Venture with Terrance Howard's 'Holly App'


(Los Angeles, CA) - Leading film production and distribution companies, AIF (Amazon Independent Artistic Innovation Films) and NCA (National Cinematic Artist), announce the sale of their renowned subsidiary, Epic Motion Pictures and Visions, to former tech consultant Michael Cohen. Under this new ownership, Cohen will assume the role of Chief Executive Officer, bringing his expertise in virtual reality, artificial intelligence, and new streaming models to revolutionize the entertainment industry. In a groundbreaking move that is set to reshape the landscape of the entertainment industry, Epic Motion Pictures has joined forces with industry veterans Michael Cohen and Terrance Howard to create a new Hollywood hub worldwide.

With a commitment to innovation and a vision to revolutionize the way the film industry operates, Epic Motion Pictures, Cohen, and Howard are set to introduce a paradigm shift by not only paying actors more generously than the industry standard but also offering equity in the box office returns.

Scenes from the

'Uplifting Minds II' Entertainment Conferencence

THIS WEEK IN MUSIC

The Pulse of Entertainment

Broadcasting Vol2
SPOTLIGHT of THE WEEK
"JAZZY RITA"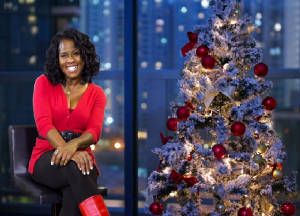 (Los Angeles, CA) - Jazzy Rita (LaRita Shelby), Jazz singer/songwriter releases new single "Real Holiday Love" (SB Music) just in time for the holidays. The single provokes feelings of love, family and giving - the kind of feelings felt around the world during the holiday season. Rita is a former radio personality (Armed Forces Radio) and television producer ("The LaRita Shelby Show"), heard in 57 countries. The "Real Holiday Love" single is written by Rita and Willie Daniels (Walk by Faith) and produced by Michael Wells (Wishing Well Studios).
The "Real Holiday Love" single is her first holiday project. Her last album was "A Date with a Song." Born in Nashville and currently residing in Los Angeles, Jazzy Rita is also an author, producer, playwright, host, comedian, media personality, and screenwriter. She has her own band called "The 2 Jazzy Crew," under the direction of Will Daniels.
Rita, as an author, has published such books as "Dictation: Plays, Poems & Monologues," "Brand Beside the Brand," and "On My Father's Side" (2018). She completed a play about her experience as a military broadcaster and hopes to go into production in 2024. Jazzy Rita also earned a certificate from HarvardX in Entrepreneurship in Emerging Economies. Previous singles include "Standing Strong" (2020), "The Best of Me" (2020), and "Down in Mississippi" (2022).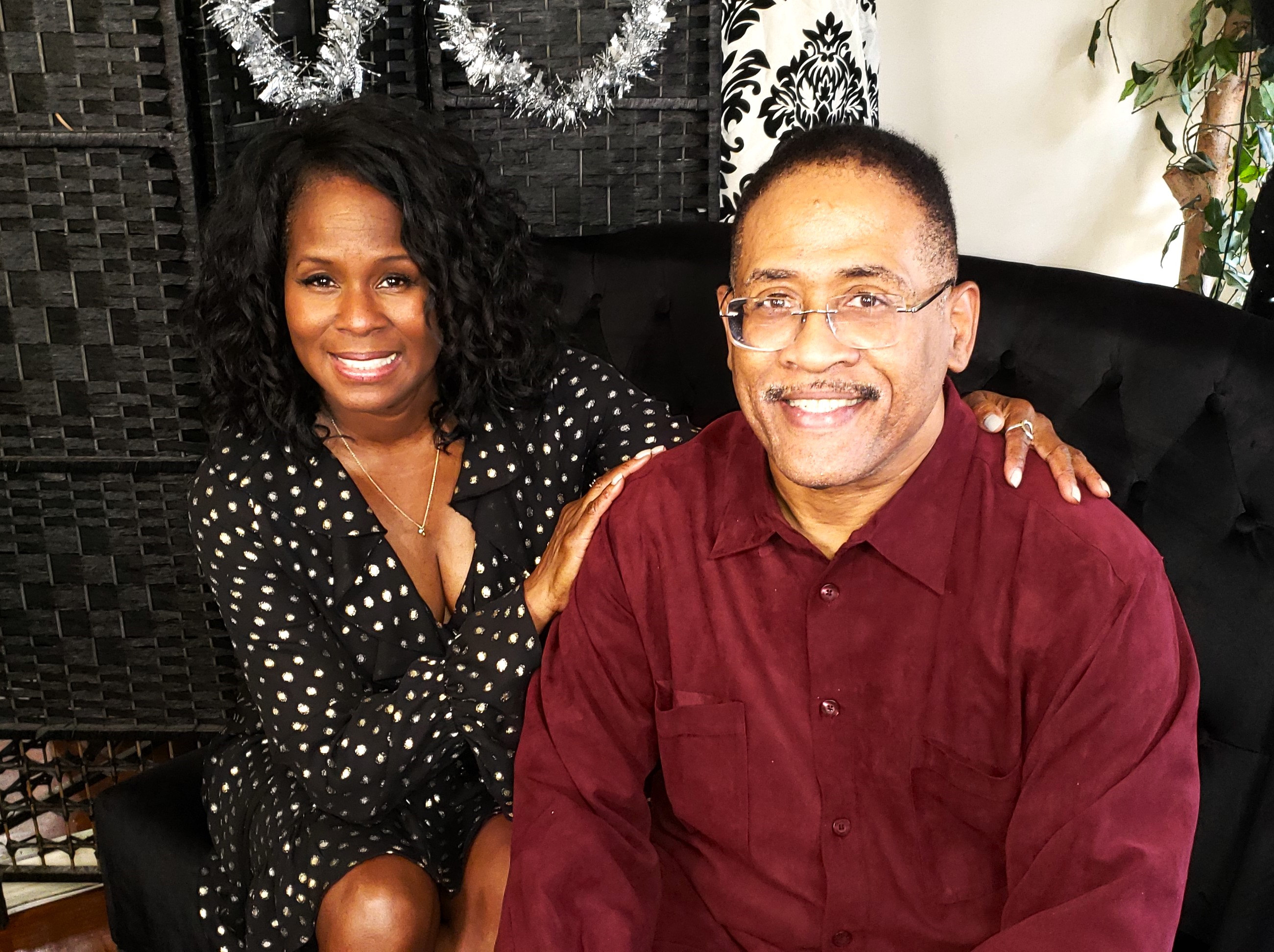 A graduate of Loyola Marymount University in Theatre Arts for her bachelors, Rita as an actress has roles in such projects as South Central (Warner Bros.), "We Belong Together" (BET), "The Fresh Prince of Belair" (as young Aunt Viv). Currently she co-stars in "Still Here" on Tubi, starring Charles Malik Whitfield. Stage roles include For Colored Girls and Stop to Love. If all of this is not enough, the recipient of a master's in media and communications psychology from Touro University Worldwide, also works with mentally challenged teens. Rita is also Vice President of EURweb.com. Business, entertainment, education, and the arts are what Jazzy Rita's about. This year it's time for music to take a first position with "Real Holiday Love." www.LaRitaShelby.com

# # #
(Source: Freelance Associates)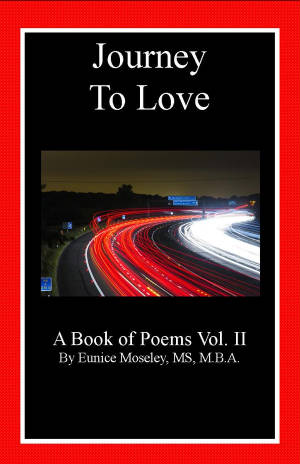 "Journey to Love" by Eunice Moseley
now Available at Barnes and Nobles
& Amazon.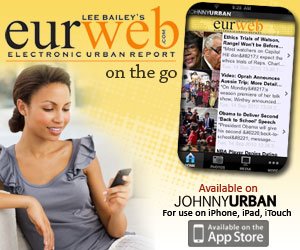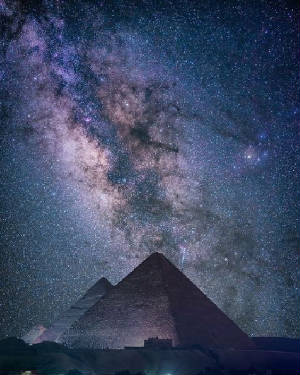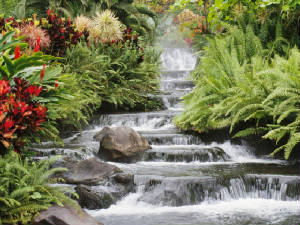 Life is like a waterfall, forever flowing