| | |
| --- | --- |
| | |
The Pulse of Entertainment: Country/Rock's Whitney Miller Gets Emotional on 'Nobody' Single

"It hit me so deep with the scares," Country singer/songwriter Whitney Miller told me about the lyrics to her new single "Nobody." "This single I didn't write myself...I didn't know if I could even cut this song...but I felt this song was for me."
Whitney heard the song at the Listening Room in Nashville and connected with the lyrics. She has outstanding vocals, performances, and is a talented songwriter that it's hard to believe she just started releasing music in 2022. Her sound is trademark Nashville and I love hearing her sing. The new single "Nobody" is about heartbreak and not only does Miller vocally delivers, but she has the lead guitar going crazy with emotions too.
When I mentioned the music to the single being so awesome, she talked about how she changed the original track to the song.
"I've been working on my vocals recently," she said when I mentioned how her vocals have reached another level. "(Vocal training) Is dropping me into... <Read the full May 26, 2023 column here...>

The Pulse of Entertainment: Mississippi Mass Choir Releases 'The Promise,' Introducing Stan Jones, off the Malaco Records' Imprint

"I grew up on this choir," said Stan Jones who is the lead singer on the Grammy winning Mississippi Mass Choir's new single "The Promise" (Malaco Records). "I am blessed to be a part of this legacy."
Stan Jones is a writer/producer that has a bigger than life persona and vocals to go with it. The Mississippi Mass Choir has not released new music for ten years. I asked the choir's executive director Jerry Mannery if the new music is because of the outstanding vocals of Stan.
"You said it outstanding," Jerry told me. "His name is outSTANding! Stan is a Mississippi boy. It's great coming together. We recognized it. Stan just happened to come at the right time."
I commented on the music video for "The Promise" being inspiring, Stan's performing chilling and the colors the Mississippi Mass Choir wore being bold and beautiful. I mention the many many members the choir had in the video and asked how many voices the Mississippi Mass Choir consist of.
"140 voices," Mannery said. "They come from all over Mississippi. Some drive four hours one way. We are constantly replenishing... <Read the full May 23, 2023 column here...>

The Pulse of Entertainment Broadcasting Vol1

Billboard #1 Pianist Kayla Waters Signs with Shanachie, Releases 'Hear' Single


(Baltimore, MD) - Shanachie Entertainment signs Jazz keyboardist Kayla Waters and is set to release her label debut, "Presence," July 7, 2023. "Presence" is a moving collection of deeply personal originals inspired by her faith and nature. "Presence" also has tracks produced by Chris "Big Dog" Davis (Will Downing),

he stunningly beautiful Maryland native has shared the stage with everyone from Stevie Wonder, Patrice Rushen, Regina Belle, Maysa, and Avery*Sunshine, and has emerged as a heroine of sorts in the male dominated Contemporary Jazz world over the past couple years.

The 8th Annual Black Music Honors Set to Showcase Stellar Performances from Tina Campbell, Lil' Mo, Tamar Braxton, Anthony Hamilton, Robin Thicke, Juvenile


(Chicago, ILL) - Exhilarating performances are slated to take place at the 2023 Black Music Honors Friday, May 19, 2023 at Atlanta's Cobb Energy Performing Arts Centre. Performances include Gospel's Tina Campbell, Tamar Braxton, Anthony Hamilton, Robin Thicke, Lil' Mo, Kenny Lattimore, 702, Raheem DeVaughn, Dave Hollister, Elle Varner, Sevyn Streeter, Nicole Wray, Tweet, Beverly Crawford, Le'Andria Johnson, Zacardi Cortez, Xscape, Latocha Scott, Melvin Williams, The Shindellas, Juvenile, Kelontae Gavin; and Kevin Lemons & Higher Calling.

The dynamic duo of Grammy-winning artist LeToya Luckett and acclaimed comedian DeRay Davis return as co-hosts with their infectious charisma and electric energy. The televised tribute will debut on the Stellar Network TV June 3 with national broadcast syndication starting June 10 - July 2 and an airing on Bounce TV June 19.




Scenes from the

'Uplifting Minds II' Entertainment Conferencence

THIS WEEK IN MUSIC



Life is like a waterfall, forever flowing

The Pulse of Entertainment

Broadcasting Vol2
SPOTLIGHT of THE WEEK
"TA THOMAS"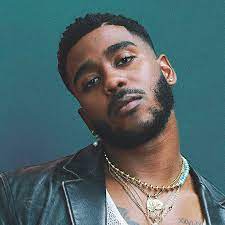 (Los Angeles, CA) - Grammy-nominated recording artist TA Thomas has officially announced the release of his debut single "June 15th," due via Platoon. "June 15th" offers a haven for anyone who has struggled to keep a relationship alive. .
Hailing from the Mississippi Delta and residing in Los Angeles, Thomas has been hard at work gearing up for the release of his debut single. Over the years, he's developed a reputation for his one-of-a-kind song covers and impassioned songwriting, proving that he has the intangibles needed to thrive in today's R&B space.
In fact, TA's pen secured his first-ever Grammy nomination last year, teaming up with his former bandmate - Tre'von Waters of NTD (Next Town Down) - to write "Talm' Bout' for Chris Brown's Breezy album.
Terence "TA" Thomas is a singer, songwriter, musician, and performer who taught himself to play piano in his community church, where he discovered his natural ability to release raw emotion through performances from a very young age. Encouraged by his family, Thomas would entertain the congregations every Sunday. Channeling his passion for Gospel into R&B, Thomas performed in local talent shows, eventually leaving his senior year of college to tour with Grammy-award-winning James Fortune and Fiya.
Generating buzz from this tour, Thomas was asked to join Sony's Next Town Down group after connecting with them on social media and accepted, embarking on a years long partnership with the team. Together they would release 2 EPs, "The EP" in 2018 and "Juliet" in 2019, amassing millions of streams and collaborating with the likes of 6LACK and Rich The Kid.
In early 2020, after geographically separating from the group, TA began to explore his own sound. Sharing covers consistently on social media, Thomas built his personal following and presence, generating positive attention as he reached new audiences on the platforms. In 2022, TA reconnected with Tre'von Waters of NTD to write "Talm' Bout', for Chris Brown's Breezy album, which earned TA his first Grammy Nomination. Since then, he's been hard at work fine tuning his sound, quietly becoming a formidable force within the R&B space. Now, Thomas is turning the page on a new chapter in his sonic journey with his debut single.
# # #

(Source: The Fore Front Group)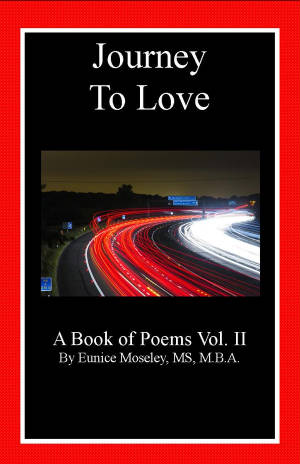 "Journey to Love" by Eunice Moseley
now Available at Barnes and Nobles
& Amazon.