| | |
| --- | --- |
| | |
The Pulse of Entertainment: Doug Williams, Launched DLW Music Group, Release Holiday Single 'An Unusual Child'

"I remembered I met Gerald," said Billboard chart topper Doug Williams (The Williams Brothers) about his "An Unusual Child" (DLW Music Group) single featuring Grammy winning saxophonist Gerald Albright. "I contacted him to do a song. When I first started writing the song, I was having conversations with Kirk Whalum, but he couldn't do it. I appreciate what he (Gerald) did, just the vibe. In writing it I could hear a Jazz sax."
Doug Williams' new single is off of his new record label DLW Music Group. He was CEO of Blackberry Records for 28 years before retiring in 2019 to start his own label during the pandemic. While head of Blackberry Records the label accumulated seven Grammy Award nominations and 19 Stellar Awards, and signed Bishop Paul S. Morton, The Canton Spirituals and of course The Williams Brothers who garnered five Grammy Award nominations and released 42 albums! The Williams Brothers were also inducted into the International Gospel Music Hall of Fame. The Williams Brothers was formed by Doug's father in... <Read the full December 2, 2022 column here...>

The Pulse of Entertainment: Grammy Nominated Joan Belgrave Releases 'Oooo Boy' EP, Working on Documentary for the Late Jazz Trumpeter Marcus Belgrave

"It's a song that touches my heart," said Grammy nominated singer/songwriter Joan Belgrave about her single from her new EP "Oooo Boy" - the title track. "The song is out right now. I wanted to get the last song out right away...to say when you lose someone you don't lose them, they stay with you."
This is Joan's sixth solo project. The title track features vocal assistance from Mark Scott (lead singer of the Miracles) and comes with a music video filmed at the Berry Gordy Mansion in Detroit. It was produced by Grammy Award winning Sanchez Harley (Yolanda Adams, Shirley Caesar). Belgrave is dealing with a physical ailment and wanted her children to know, through her music that she's not going anywhere - one of the singles on the EP.
"I was pushing to get it done so my children could have it," she said seriously.
The singer has lived a glamorous life, as a vocalist for Motown Legends Gospel Choir; for herself on... <Read the full November 29, 2022 column here...>


Tiarah Williams, Young Hi-Way, TariaJaybre Announced as Winners of the 23rd Los Angeles 'ULMII' Entertainment Conference's National Talent Competition


(Los Angeles, CA) - The winners of the 23rd annual Los Angeles "Uplifting Minds II" Entertainment Conference's National Talent Competition was announced, which includes dancer Tiarah Williams for "ULMII Best Dancer" (Washington, DC), rapper Young Hi-Way for "ULMII Best Songwriter" (Texas), and Gospel vocalist TariaJaybre for "ULMII Best Singer" (Iowa). The ULMII Entertainment Conference was held again this year via Zoom hosted by SAG/AFTRA actors/comedians Doresa Harvey (Battlestage Plays) and Stamaur Mitchell (Fox Sport's Spencer vs Garcia) offering a Q&A session with the panelists, a professional showcase of talent and its legendary national talent competition credited for launching the careers of Grammy winning Miguel ("Adorn"), actress Naturi Naughten (STARZ's drama "Power"), actor/dancer Roshon Feagan (Disney, "Dancing with the Stars") and music producers/songwriters The Featherstones (Dru Hill, Chris Brown).

The panelists, who also judged the competition, included actress/professionally trained dancer Marita de Lara (General Hospital, Hawaii Five-0); artist manager Dr. Kerri Moseley-Hobbs (Anthony-Michael.com); opera singer Cheryl Warfield (MoreOpera.com); singer/actor/model Calvin D. Tucker, Jr. (Wonder Woman 1984); multi-award-winning actor/filmmaker Anthony Michael Hobbs (ImaginationLunchbox.com), and Reggae singer/songwriter/guitarist Hezron Clarke (Tad Records). Tad Records, along with Soul Survivor Records, Dagga Records and VP Records sponsored the Professional Showcase. The professional showcase offered performances by panelist Hezron Clarke from Jamaica (Reggae), Kalico di King from Canada (Dancehall), Calvin D. Tucker, Jr. from Maryland (Inspirational), and King Cosmos from Trinidad (Calypso). VLF Media and Promotions sponsored the National Talent Competition were Tiarah Williams won best dancer which includes a scholarship to the Debbie Allen Dance Academy, 10-year-old rapper Young Hi-way (Jayden Everitt) won best songwriter for his performance of his single "Slide", and Gospel singer TariaJaybre (Taria Mills) won best vocalist. Aside from the 2022 ULMII Award the winners can take advantage of over $7,500 in products and services.

VIDEO CLIP OF THE WEEK

The Pulse of Entertainment Broadcasting Vol I

The Pulse of Entertainment Broadcasting Vol II



Life is like a waterfall, forever flowing
SPOTLIGHT of THE WEEK
"LL COOL J"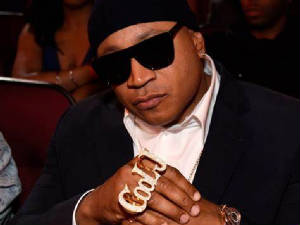 (Los Angeles, CA) - Hip-Hop living legend LL Cool J to receive the Entertainment Icon Honor at the 5th Annual Urban One Honors, hosted by Tank on Friday, December 2, 2022 in Atlanta. TV One Networks is the hub of black culture and entertainment with a broad offering of original programming and classic series, serving both diverse audiences for TV One and CLEO TV. Launched in January 2004, TV One currently serves 43 million households and CLEO TV, launched in January 2019, is the sister network with a 41 million household reach. Each network has a unique audience that serves viewers with fan favorites from TV One such as Unsung, Uncensored, Fatal Attraction, Payback, Tough Love: Atlanta, Never Would Have Made It: The Marvin Sapp Story and Urban One Honors.
While CLEO TV, a lifestyle and entertainment network targeting Millennial and Gen X women of color, delivers content that uplifts and inspires today's modern-day woman. Viewers of CLEO TV can expect award-winning content both original and acquired series including Boss Girl's Guide, Culture Kitchen, New Soul Kitchen, Just Eats with Chef JJ, Global Gourmet, Living By Design, Tia Mowry's Quick Fix and All Things Adrienne House to Home. Both networks are solely owned by Urban One, Inc., formerly known as Radio One, Inc. [NASDAQ: UONE and UONEK, www.urban1.com], the largest African-American owned and operated multi-media company.
# # #

(Source: Cr8 Agency)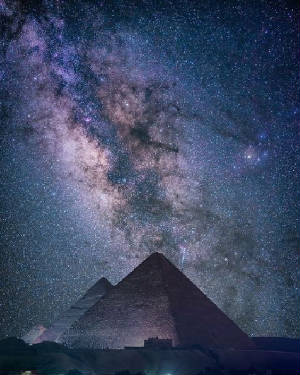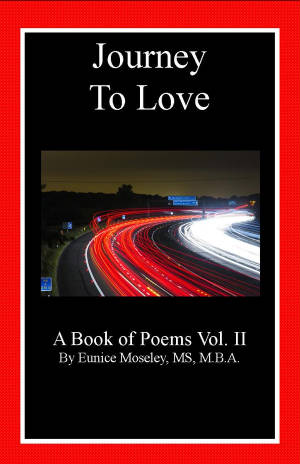 "Journey to Love" by Eunice Moseley now Available at Barnes and Nobles & Amazon.