| | |
| --- | --- |
| | |
The Pulse of Entertainment: After 7 is Back with a Chart Topping New Album 'Timeless'; EURweb's {ublisher Lee Bailey Honored by BBA

"It's hard to know God's mind, but we give him the glory," said Kevon Edmonds about the newest album "Timeless" (eOne Music) of his group After 7. Kevon is one of four members of the R&B group that consist of Kevon's brother Melvin, Melvin's son Jason and childhood friend Keith Mitchell. "We stay faithful and do the work, what happens in the end - happens"

What happened was the Edmond brothers founded a group, After 7, in 1987 years after their brother Kenneth "BabyFace" Edmonds' career was blossoming as a musician (guitar, keyboards), songwriter (with LA Reid) and vocalist in the late 70s - early 80s. The After 7 group reached platinum status carving their own niche in the music industry. The new project is the first since 1995. The latest single of the album, "Runnin' Out" peaked at #3 on Billboard's Adult R&B Songs Chart - next to Bruno Mars who was #2. Kevon launched ...

Read the full July 21 2017 column...>

Radio pioneer and publisher of www.EURweb.com Lee Bailey was recently honored for his achievements, along with the Godfather of Black Music Clarence Avant, by the Black Business Association (BBA) at their annual "Salute to Black Music Awards Gala." BBA was founded in 1970 by Earl "Skip" Cooper, a 501 (c) 3 organization head quartered in Los Angeles which champions for over 100,000 African-American, women and minority owned businesses with strategic alliances with W/MBE Trade Associations nationwide.

"I was talking to Skip about something," Lee Bailey said about the honor bestowed on him by BBA. "I've known Skip for 30-40 years. I was talking to him about doing the narrative for Clarence Avant's video and out of no where he said I need to give you an award."

I agree, he so deserves to be honored. I admired Lee Bailey from afar for over 20 years just from the professionalism and popularity of his website www.EURweb.com, which it seemed everyone ...

Read the full July 21 2017 column...>

Big Boi Shares Latest Single from Album 'Chocolate' Featuring Troze

(Los Angeles, CA) - Grammy Award-winning, RIAA diamond-certified Hip-Hop luminary, Big Boi, shares the latest song from upcoming album, "Chocolate" featuring Troze. The new song is off of his upcoming album, "Boomiverse," which also contains the hard hitting single "Kill Jill," featuring Killer Mike and Jeezy and the catchy single "Mic Jack" featuring Adam Levine.

RCA Inspiration and Provident Music Group Announce Relaunch of Verity Records with Release of Marvin Sapp Single 'Close'

(Nashville, TN) - RCA Inspiration and Provident Music Group celebrate the relaunch of Verity Records, reviving the iconic label that has been a modern standard-bearer in Gospel for almost two decades! Reintroducing Verity, kicked off by the newly-launched single "Close" from Gospel icon Marvin Sapp, excitement is buzzing high among artists, the industry, and fans about the return of the beloved brand. Verity Records will be operated under Provident Music Group.

Grammy Award nominated The Walls Group Releases New Single 'My Life'

(Dallas, TX) - Grammy Award nominated and two-time Stellar Award winning sensations The Walls Group continues to shatter expectations as one of the most imaginative breakout artists in Inspirational music today, as the hitmaking four siblings (Darrel, Rhea, Paco, Ahjah) release their new single "My Life" (Fo Yo Soul/RCA). "My Life" as the first single from their upcoming new album "The Other Side," helmed by super producers Warryn Campbell and Eric Dawkins.

VIDEO CLIP OF THE WEEK

The Pulse of Entertainment covered the red carpet arrivals for the Black Business Associations' "Salute to Black Music Award Gala" where radio pioneer Lee Bailey (RadioScope & EURweb.com) and music executive Clarence Avant. Watch some red carpet interviews below!

Celebrity SHOUT-OUTS!!!

Eunice Moseley

Create Your Badge
SPOTLIGHT of THE WEEK
"RAYCE"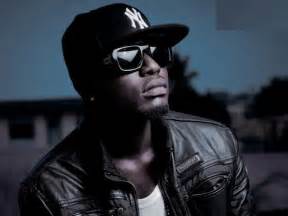 (New York, NY) -
Nigerian Afrobeats star Rayce takes a giant step forward toward a banner year as Shanachie Entertainment is set to release his U.S. CD debut, "African Juice," September 1, 2017, in conjunction with Rayce's Nigerian label Jebon International.
Shanachie has already released one single "Wetin Dey" which as a special re-mix featuring a guest vocal from fellow Afrobeats superstar Davido and now they have just issued his follow up single "Show Man." Rayce, who has scored such hits as "Roll," "21 Love," "Jack Sparrow" and "Wetin Dey," and has collaborated with such major Afrobeats stars as D'Banj ( a founder of the genre) and Davido, brings his triple-threat talent to his productions as a singer, songwriter and producer.
Afrobeats is not the "Afrobeat" of Fela but a new mash-up of Reggae Dancehall, Hip-Hop, soca and West African beats. Drake's "One Dance," featuring Nigerian Afrobeats star WizKid, rode an Afrobeats groove and Alicia Keys' "In Common" sported Afrobeats inflections which became explicit on an 'Afrobeats' re-mix (SwizzBeats is reportedly a fan of the style). American and Caribbean artists such as Chris Brown, Sean Paul, Busy Signal and Machel Mavado have all guest on Afrobeats hits and Ghanian-American producer Nana Kwabena Tuffuor produced Jidenna's smash hit "Classic Man." With Africa-consciousness in vogue once again, impacting the fashion world as well as the music world, a dynamic dialogue between a new generation in America, the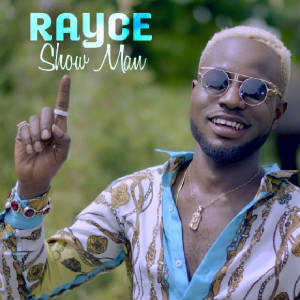 Caribbean and Africa are coming to the fore. Rayce is from the Edo State Midwest part of Nigeria. He was born in Lagos in 1983 and raised there. He began making music as a drummer in church but soon quite naturally evolved to singing, songwriting and producing as well as playing. In 2011, he scored a breakthrough hit with the infectious "Roll," which he has followed with such hits as "Wetin Dey" (the re-mix featuring Davido), "Shiki-Shiki" (with Afrobeats pioneer D'Banj), "Just Like That," "Tetela," "Jack Sparrow," "21 Love," "Tested OK" and his current single hit "One For Me" and more.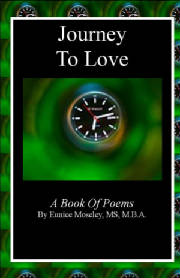 "Journey to Love" by Eunice Moseley now Available at Barnes and Nobles.