| | |
| --- | --- |
| | |
The Pulse of Entertainment: Sydnee Danielle Debut Single 'Jesus' Released on Revival Music

"This song came from a dream," said Contemporary Gospel artist Sydnee Danielle about her debut single "Jesus" (Revival Music). "I woke up singing it in 2022. I ran to my roommate's keyboards...and the words started pouring out of me."
The result is the most heartfelt love song I have heard this year. The debut single is produced by Terrance Howell and Jesse Wood. As Sydnee describes the song and how it was created, I told her it was a lovely love story and that it just may be her signature song as a singer/songwriter. When you except who Jesus "is" your relationship with him, be you female or male, becomes a love story. The music video for the debut single "Jesus" is full of visuals that show support of this young artist as it follows her live performance of the single in an environment that highlights the musicians assisting her.
"I played it for my father, and he said, 'Do something with this song!' So, I sung it at a revival and people... <Read the full September 26, 2023 column here...>

The Pulse of Entertainment: TUBI Acquires Director Mark Hunter's 3rd Degree

"3rd Degree is fictional," said film/stage play director Mark Hunter about his film which was recently acquired by TUBI. "Actually, it was a play for 15 years."
A veteran playwright and director, Hunter is bringing his stage plays to the big screen(s). He said 3rd Degree was originally meant to be a movie, but he didn't have the money or investors, so he went the stage play route.
"I went to film school back then," he added.
Hunter continued to write and direct stage plays. Currently, his stage plays and movies are extensive, and the list includes Woman Misled starring Tony Terry (stage play), I am Who God Says I am (stage play), Evicted Love (stage play), Manifesting a Real King (film), Eyes of Deception starring Christian Keys (stage play), I Can't Make You Love Me (stage play), and Man Up (stage play) directed by Shelly Garrett.
"Shelly Garrett was my mentor," Mark said as we talked about his career milestones. "The first... <Read the full September 19, 2023 column here...>

The Pulse of Entertainment Broadcasting Vol1

Short Films Made by Kids to be Screened at the 7th annual Imagination Lunchbox International Children's Film Fest From New Zealand, Germany US, China, Canada, Mexico, and Japan


(Baltimore, MD) - Short films made by kids and for kids from the U.S., Canada, China, Germany, New Zealand, Japan, and Mexico to be screened at the 7th annual Imagination Lunchbox International Children's Film Fest. This year ILICFF is held from September 23 - October 1, 2023, at various places in Baltimore and online via Zoom. On Saturday September 23rd starting at 1pmEST the selected short films - dramas, documentaries, comedies, and animations -will be screened and winners announced via Zoom. Admission is free and the Zoom access will be at www.ImaginationLunchbox.com/ilic-film-festival.html.

Awards will be for "Best Film By Youth," "Best Film For Youth," "Film Fest Choice" and "Most Uplifting" Awards. On Saturday September 30th it is the ILICFF/Eubie Blake Filmmaking Workshop for Youth starting at 12pmEST at the Eubie Blake Center (847 N. Howard Street, Baltimore, MD 21201). Admission is free. From 12noon - 1pmEST a "Film Production" presentation with John Wesby, President of Wesby One Productions will be held, from 1pm - 2pmEST a "Scriptwriting/Casting" presentation with Ursula V. Battle, President of Battlestage Plays, and from 2-3pmEST free pizza and drinks for all attendees.

R&B Icon Mario Releases New Music Video for Single 'Main One' Featuring Tyga and Lil Wayne


(Los Angeles, CA) - Grammy Award nominated multiplatinum R&B singer, songwriter, actor, entrepreneur, and icon Mario returns with a sizzling summer-ready music video for his single, "Main One" featuring Tyga and Lil Wayne.


Baltimore native Mario undeniably molded and shaped the future of R&B, around the turn of the century. Along the way, he has received two Grammy Award nominations, sold millions of records, toppled charts, and built a devout fan base of his own. Following his self-titled debut in 2022, he ignited his sophomore LP, "Turning Point", in 2004. The single "Let Me Love You" even impressively vaulted to #1 on the Billboard 200. Between acclaimed albums "Go, D.N.A.," and "Dancing Shadows," he has cemented himself as a sought-after voice and the rare talent who can collaborate with everyone from Jadakiss and Buddy Guy to T.I. and Big Sean. Signing to Epic Records in 2023, he ignites his next chapter with "Main One" and more to come.

Scenes from the

'Uplifting Minds II' Entertainment Conferencence

THIS WEEK IN MUSIC

The Pulse of Entertainment

Broadcasting Vol2
SPOTLIGHT of THE WEEK
"UPLIFTING MINDS II ENTERTAINMENT CONFERENCE"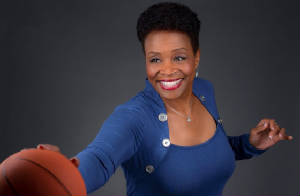 (Los Angeles, CA) - Vera Jones, Women's Basketball Analyst/Commentator (ESPN, NBC, Fox Sports) and actress/choreographer Raquel Belt (Love & Drugs) to host the 24th annual Los Angeles "Uplifting Minds II" Entertainment Conference. The ULMII Entertainment Conference is powered by Zoom, free access to the conference will be at www.UpliftingMinds2.com. The Los Angeles ULMII offers a Professional Panel for a Q&A Session, a Professional Talent Showcase of artists sponsored by independent labels, management or agencies, and a National Talent Competition where singers, songwriters, dancers or actors compete for the 2023 ULMII Best Artist Award and over $19,000 valued in products, services, and cash.
Vera Jones holds a master's in communications. She served as a coach for college basketball at University of Dayton and Indiana University. Jones went on to make a 30-year career for herself in broadcasting communications as a Women's Basketball Analyst and Reporter for various networks that included ESPN, Fox Sports, Madison Square Garden Network, NBC, and the Big Ten Network. As a veteran women's sports commentator, she is still seen hosting sports shows. Signed to the Talent Concierge Artists Agency, Vera Jones can be found conducting motivational speeches and through her Perseverance Speaker's Academy provides mediator and resolution training. She coaches individuals and groups through her Conflict and Communications program. Her speech "Trust Your Vision" has amassed 47 million views.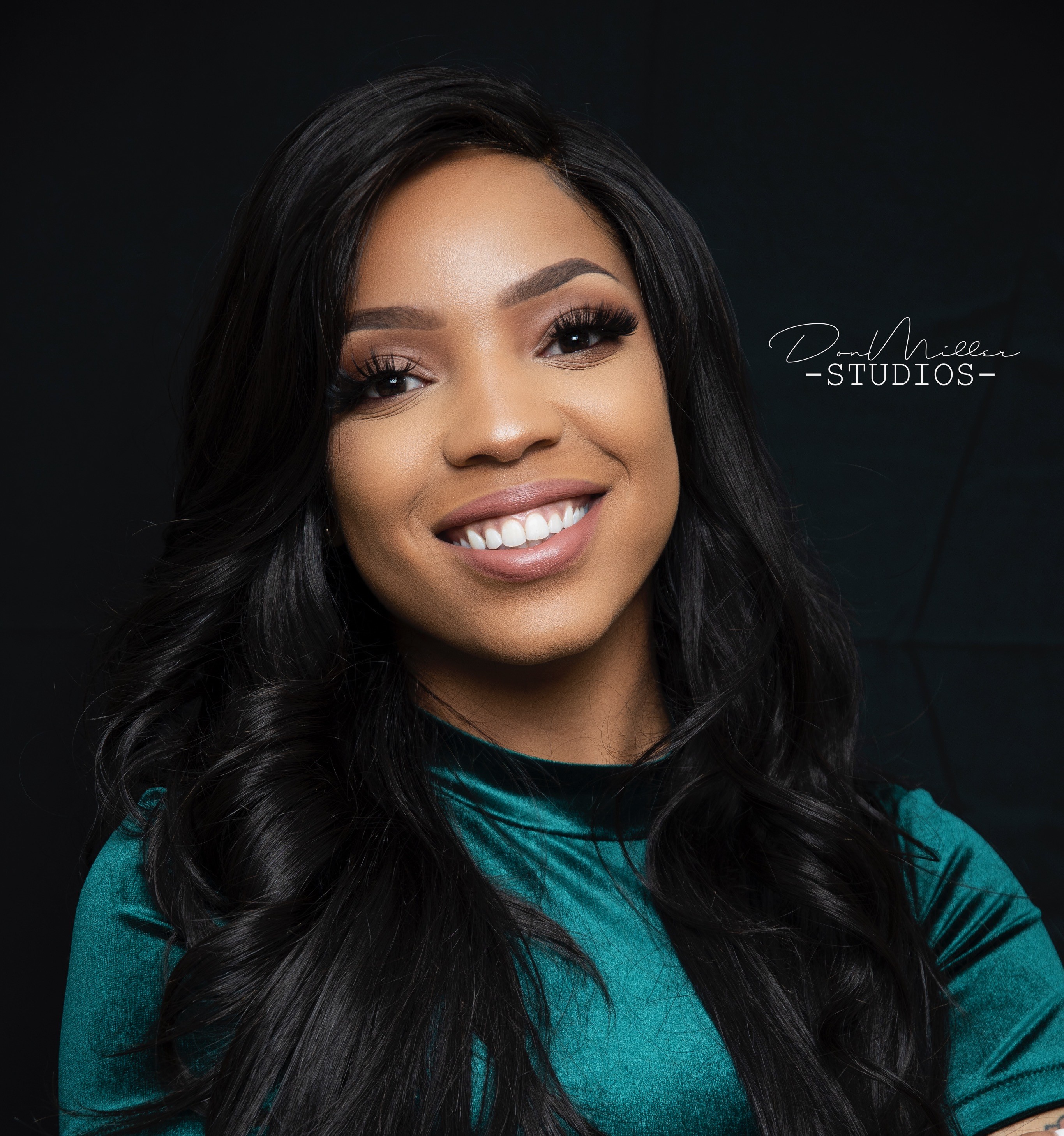 Raquel Belt is a trained psychologist, professional dancer and choreographer, and actress (Love & Drugs). Signed with the Vanguard Affinity Group, you can find Belt busy with several acting roles and projects. Based in Texas Raquel also models. Her credits as an actress includes stage plays, and various film and television projects that include "Love and Drugs" (2018, 2020, 2023); The Red Room Horror (2023); Older Man, Younger Woman (2023), and Knee Deep (2023). Raquel Belt has an organization called The Chosen, a group of fellow artists (actors/actresses, film producers, directors) that mentor and speak on the business of entertainment.
The ULMII Entertainment Conference is known for its talent. Scouts from different areas of entertainment industry attend the conference looking for talent. As a result, it has accumulated many success stories, such as Grammy winning singer/songwriter Miguel was signed by a ULMII panelist at the Los Angeles conference; songwriters/producers The Featherstone's original song performed at ULMII was heard by SisQo (Dru Hill) and placed on Dru Hill's third album as the first single "I Should Be Your Boyfriend." The single went platinum; Starz Network's Naturi Naughton was scouted by Broadway at the Baltimore ULMII event and that lead to her joining the R&B group 3LW, and then starring in the drama "Power", and Disney's RoShon Fegan's manager used the information learned at the Los Angeles ULMII conference to take Roshon to the next level which resulted in Roshon starring in two Disney series and then performing on ABC's "Dancing with the Stars."
To see if you qualify to compete in the next ULMII Entertainment Conference's National Talent Competition log onto www.UpliftingMinds2.com or email Info@ThePulseofEntertainment.com. To RSVP to the limited space Zoom conference visit www.EventBrite.com.
You can also leave a detailed message at 562-424-3836 and someone will return your call. www.UpliftingMinds2com
www.VerasVoiceWorks.com
www.RaquelsTurn.com
www.TCAA.com
www.VanguardAffinityGroup.com
# # #
(Source: Freelance Associates)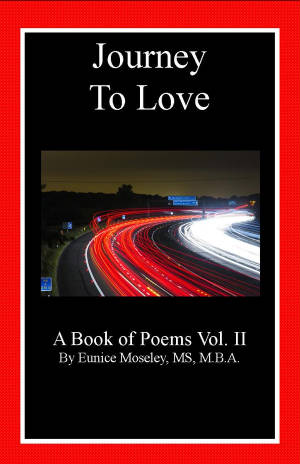 "Journey to Love" by Eunice Moseley
now Available at Barnes and Nobles
& Amazon.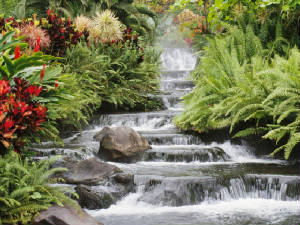 Life is like a waterfall, forever flowing