| | |
| --- | --- |
| | |
The Pulse of Entertainment: Will Downing Delivers 'The Promise' and Marcus Johnson Host 'Christmas Jam' at Blues Alley December 20 -23, 2018

"It has a dual reason," Grammy nominated Will Downing said about his recent album release of Gospel selections titled "The Promise." "One, my mom she always asked me to do one...and when I came out my illness I promised God."
"The Promise" is a 10 selection album of Inspirational tunes released November 9, 2018 on Shanachie Entertainment. The project includes selections such as "Take It to the Cross," "You Blessed My Life" and "God Is So Amazing."
"This is a big payback. This is my 21st album," he said about "The Promise." "With this one he (God) had his hand on the whole thing. Even now when I listen I still get chills."
The illness Will Downing talked about is his diagnosis with auto-immune disease Polymyositis in 2007, which threatened his life and paralyzed him. He asked God to heal him and promised to honor him in everything if he did. Today Downing is walking, singing and testifying about the power of prayer and faith. Will came through with the promise to God and his mother with this Contemporary Gospel project, "The Promise."
"God is so amazing. It is the most...Read the full December 14, 2018 column...>

Legendary Jazz Pianist Marcus Johnson gave up becoming a lawyer after receiving his JD from Howard University for the music business. He then formed a partnership with BET Network founder Bob Johnson. That partnership was to form his Three Keys Music record label, publishing and recording studio (Marimelj Entertainment Group). Bob heard his debut album while Marcus was in college and he was so impressed with his skills that he became a silent partner in Johnson's music endeavors.
From December 20-23, 2018 Marcus Johnson brings his piano skills to Blues Alley in Washington, DC for his "Christmas Jam" - two shows per day.
"I have a new team," Marcus said when I commented that he has been on a roll with his performances lately. "We are reinventing marketing...using social media for the content...re-introducing Marcus Johnson."
Expect to hear your favorite Christmas carols and ...Read the full December 14, 2018 column...>

BET's 'Sunday Best' Finalist Tyler Little Signs with Dream Imprint, Releases Debut Single 'We Come to Praise Him'

(Atlanta, GA) - BET's "Sunday Best" finalist Tyler Little has signed a multi-album deal with Dream Label Group (Bishop TD Jakes)in partnership with Atlanta-based Platform Agency. Released on November 30, 2018, Tyler Little's, debut single "We Come To Praise Him" is available now.
Produced by Mod-G, Chris Adams and Elvin McCollum, and written by ASCAP Award Winning and Grammy Award nominated songwriter Travis Malloy, "We Come To Praise Him" is a powerful Gospel track filled with celebration, hope and affirmation of the promise of God's glory.


Rev Run, Lionsgate's President, 'NCIS' Producer Among Honorees at the 36th Annual Caucus Awards Dinner

(Beverly Hills, CA) - Jake Rademacher, Director and Producer of award-winning Brothers at War film; Sandra Stern, President of Lionsgate Television Group; Joseph "Rev Run" of RUN DMC and wife Justine Simmons; Penny Rieger, Caucus Controller and Foundation Administrator, and Chas. Floyd Johnson, Executive Producer of CBS's NCIS series honored at the 36th Annual Caucus Awards Dinner at The Skirball Cultural Center.

Eunice Moseley

Create Your Badge



"Journey to Love" by Eunice Moseley now Available at Barnes and Nobles.

VIDEO CLIP OF THE WEEK

The Pulse of Entertainment covered the red carpet arrivals at the 27th "Living Legends Awards Gala" and intervieweed Grammy nominated Eddie LaVert (The OJays) pictured with his wife Raquel, Sylvia Rhone President of Epic Records, Dave "Hurricane" Smith Radio One Atlanta's VP of Programming and Operations) and more. Watch coverage below!
SPOTLIGHT of THE WEEK
"A CHRISTMAS MIRACLE"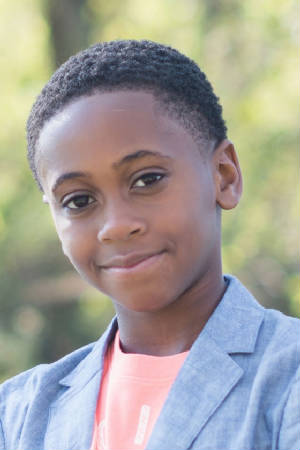 (Baltimore, MD) -The uplifting holiday musical, Ursula V. Battle's "A Christmas Miracle," will be performed on Saturday, December 15 and Sunday, December 16, 2018 at the One God One Thought Center for Better Living (OGOT), located at 3605 Coronado Road in Windsor Mill, MD, where the Rev. Bernette Jones serves as Senior Pastor. Presented by Battle Stage Plays, LLC, the production will be presented Dinner Theater-style with a delicious homecooked menu prepared by Charm City Caterers.
The dynamic, Gospel singing trio Serenity is headlining the production, which was written by Playwright and Baltimore Times Staff Writer Ursula V. Battle. The inspiring piece is being co-directed by Dr. Tammi Rogers and Minister Tracey Stephenson. Nationally-known musician Howard "Buddy" Lakins, who has performed with the likes of Vanessa Bell Armstrong, Mary Mary, and Maurette Brown Clark, will be on keyboard.

"A Christmas Miracle" is a Modern-Traditional story about the birth of Jesus Christ. The touching holiday production is based on the Biblical accounts of Luke, John, and Matthew, and is a moving story about the timeless miracles of Jesus Christ. The production is sure to take audiences on an emotional rollercoaster of side-splitting laughter, foot-stomping singing and clapping to holiday Christmas classics, while also evoking tears of compassion during the play's dramatic scenes, as a terminally ill grandmother tells her grandchildren all about the true meaning of Christmas.

In addition to Serenity, the production also features longtime Baltimore acting staple Sandra Meekins as Elizabeth; Tonya Williams as Melvina Jackson; Tanya Brown as Earlene Jones) Zacharia Hopkins as Nelson; Xavier Saunders (pictured) as Tyler; Leonard Stepney, Jr., as Joseph, and Kenya Chase as Mary). Comedian "Miss Maybelle" will make an appearance in the production as an angel.

After Sell-Out performances in 2017 of her hit stage play comedy Ursula V. Battle's "For Better or Worse" at OGOT, the playwright returns to the church for her latest work. Battle's other productions include Ursula V. Battle's "Serenity House," "My Big Phat Ghetto FABUELE$$ Wedding," "DisChord in the Choir," and "The Teachers' Lounge."
Performances times are Saturday, Dec. 15 (2 p.m. and 7 p.m.) and Sunday, Dec. 16 (3 p.m.). Tickets are $40 ($45 after 12/5/18) and $50 for VIP (reserved seating and gift bag: $55 after 12/5/18). Tickets will be more at the door. Call (443) 531-4787 or visit www.battlestageplays.com for more information.