| | |
| --- | --- |
| | |
The Pulse of Entertainment: Erica Campbell Publishes Deeply Honest Bio-Book 'More Than Pretty'


"Some people don't like what they see," said five-time Grammy winning

Erica Campbell

about the title and meaning of her biographically based book

"More Than Pretty"

(Atria Books). "I'm more than what you see."

Erica takes the reader with her doing her life experiences as a global Contemporary Gospel icon, who has added syndicated radio host (GetUpErica.com/6-10amET) and reality show star ("We're the Campbells"/TV One) to her credits, and now she adds author. The book is entitled "More Than Pretty: Doing the soul work that uncovers your true beauty" and it focuses on her relationship with the word "pretty" throughout her life. How it molded her into what she is today - an iconic Contemporary Gospel phenomenon.

"The book was birth out of different things I encountered...with the word pretty," Campbell pointed out.

Erica recounts her introduction into the word pretty as a child and the harsh comments her followers make about her looks on Social Media, while over looking her skills as a vocalist (Mary Mary/Columbia Records, Erica Campbell/Entertainment One), songwriter ("A Little More Jesus"), mother (Krista, Warren Jr. and Zaya) and wife (Warryn Campbell).

"Sometimes its envy, 'I wish I was that,'" she said when I mentioned the negative comments were out of jealousy, which is a form of envy and desire. "It's low self-esteem. Be encouraged because God made you."

In "More Than Pretty" Erica wants the reader to...

Read the full October 11, 2019 column...>

Gospel Icon Donnie McClurkin's New Album 'A Different Song' November 15, 2019

(Nashville, TN) - Multiple Grammy, Stellar, and Dove Award winning Gospel icon Donnie McClurkin has unveiled his forthcoming album, "A Different Song" (CamDon Music/RCA Inspiration). "A Different Song" marks the 8th solo album released from the legendary singer, songwriter, and producer, and features the poignant singles "Not Yet" and "There Is God." The album will be released on Friday, November 15, 2019. McClurkin, who penned eight songs and recorded most of the album live, has created eleven tracks that offer hope, breakthrough, and encouragement including "Pour My Praise On You" and "Let It Go," "His Ways."

Saxophonist Najee to Release 'Center of the Heart' November 15, 2019 on Shanachie Entertainment

(New Yor, NY) - Saxophonist Najee to release his 18th album, "Center of the Heart," on Shanachie November 15, 2019. In a business where trends and artists come and go, Najee's name is synonymous with innovation, consistency and the best in Contemporary Jazz. The visionary has enjoyed an enviable three-decade career by staying true to his own artistic vision. Najee's anticipated 18th new recording,

"Center Of The Heart" showcases his technical agility, grace, compositional prowess, unbridled passion and fearless genre bending on ten thrilling tracks. Deftly wielding the soprano, flute, tenor and alto, Najee steers the ten-track excursion, showcasing moving originals, a hauntingly beautiful orchestration of a Bacharach/David classic, a sizzling reinvention of a Maxwell hit and unforgettable collaborations with singer Kenny Lattimore, pianist Greg Manning (Brian McKnight, Deniece Williams, Dave Koz, Jonathan Butler), saxophonist Darren Rahn (Wayman Tisdale, Toby Keith, Dave Koz, Jeff Lorber), and keyboardist/producer Demonte Posey (Eric Benet, Babyface).

VIDEO CLIP OF THE WEEK

The 3rd annual "Imagination Lunchbox International Children's Film Festival" held recently at the Baltimore Shake & Bake Family Fun Center and Our Lady of Victory Catholic School returns to Baltimore at the Eubie Blake Cultural Center to screen again the short films made by kids and for kids from around hte world, including this years winners short films. ILICFF founder multi-award winning actor/filmmaker Anthony Michael Hobbs will host the event to be held from 3 - 5pm (Admission is free)! Watch coverage from the earlier screenings below!



"Journey to Love" by Eunice Moseley now Available at Barnes and Nobles.
SPOTLIGHT of THE WEEK
"DR. DINA ANDREWS"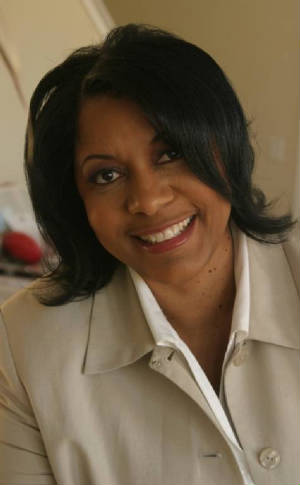 (Los Angles, CA) - Music management pioneer Dr. Dina Ruth Andrews was recently added to the professional panel at the 20th annual Los Angeles "Uplifting Minds II" Entertainment Conference to be held Saturday November 9, 2019 at the Los Angeles Convention Center (MR 511). The free entertainment conference, from 1-4pm, offers a panel discussion on the business of entertainment, a talent showcase of up-and-coming artists and a national talent competition of aspiring singers, songwriters, dancers and actors hosted by San Francisco's DJ Occult
Dr. Andrews was one of the first black female artist managers when she started working with songwriting/producing duo Jimmy Jam and Terry Lewis (Flight Tyme). While in college she was hired by Dick Griffey for his SOLAR Records label, home of the group Shalamar, The Whispers, Klymaxx, and songwriting/producing duo LA Reid and Babyface (The Delle). Her work at SOLAR Records resulted in calls outside of the label for her skills. She went on to help manage the careers of TLC, Yolanda Adams and Marvin Sapp. Dr. Andrews is looking for that special talented songwriter and producer for her Dina Andrews Management (www.KnewBeginningsEntertainment.com) company.
Joining Dr. Dina Andrews on the 'ULMII' Conference panel is Dr. Lee Bailey, publisher of the popular digital entertainment magazine EURweb.com; Hollywood Attorney Richard B. Jefferson, partner at M.E.T.A.L. Law Group (LawyersRock.com); television personality Melody Trice of "The Melody Trice Show" (Comcast/Frontier), and Public Relations Specialist Dr, Edna Sims of ESP Public Relations (ESPPR.net).
The "ULMII" Conference, held annually in Los Angeles and Baltimore, boasts many success stories from those who performed or served on the professional panel. Producer Tiaunte Kelly while serving on the 'ULMII' panel was approached by the Dr. Phil show to produce an episode of the long running talk show. Los Angeles competitor Miguel's dad/manager credits the 'ULMII" Conference for his son's success as a Grammy wining singer/songwriter. 'ULMII' panelist Jimmy Mayes (VP of Jive Records) signed Miguel to a record deal. Baltimore competitor Naturi Naughten's mom/manager called 'ULMII' Conference founder to say thanks for hosting the event. She said thanks to a Broadway scout being at the 'ULMII' Conference her daughter reached another level of success, which included becoming a member of the R&B group 3LW and then starring in the STARZ Network series "Power". There is also Los Angeles competitor RoShon Fegan whose dad/manager said to a journalist on the red carpet that what he learned from the panel at the 'ULMII Conference helped him take RoShon to the next level. That next level for Fegan included a co-starring role on (Disney's "Shake It Up"), a starring role on Disney's "Camp Rock" and a starring role on ABC's "Dancing with the Stars." In Baltimore, competitors The Featherstone's gave credit for their success to the 'ULMII' Conference during an interview with the Baltimore City Paper. They performed an original song at the conference that was heard by SisQo (Dru Hill) who was there and he used it on the 3rd Dru Hill album as the first single and music video titled "I Should Be (Your Boyfriend)" - the song went platinum.
The Saturday November 9, 2019 "ULMII" Conference starts with the skills of DJ Occult on the turn-table, led by a professional panel discussion. DJ Occult warms up the audience to make way for the talent showcase of up-and-coming talent such as Los Angeles Latin Rapper Innocent Mind and Atlanta Pop singer/songwriter Ravoshia Mone'. The event closes with a small talent competition of aspiring vocalists, songwriters, dancers or actors who have a chance to receive over $15,000 valued in products and services.
The 20th annual 'Uplifting Minds II" Entertainment Conference sponsors include EURweb.com, ThePulseofEntertainment.com, Praise98FM.com, TheGardnerLawGroup.com, LawyersRock.com, Rebellious Beauty, ImaginationLunchbox.com, DustDemAFF.com, Superstar Entertainment, DJ Occult, Innocent Mind, Ravoshia Mone', Malachi Carter Photography, KnewBeginningsEntertainment.com, Superstar Entertainment, Freelance Associates (PRSA) and LA Sound.
Admission is free. Looking to place talent in the showcase or competition email info@thepulseofentertainment.com or log onto www.UpliftingMinds2.com and register. You can also leave a VM at 562-424-3836 for a return call.

# # #
Eunice Moseley


Create Your Badge