| | |
| --- | --- |
| | |
The Pulse of Entertainment: The Plot Thickens on Jumanji: The Next Level, in Theatres December 13, 2019

The new Jumanji movie release is tagged "The Next Level" and it has a plot that thickens as Spencer skips lunch with the gang to get sucked into the Jumanji game again. On December 13, 2019 Sony Pictures distributes

"Jumanji: The Next Level"

to theatres with the return of Dewayne Johnson (Furious franchise), Kevin Hart (Ride Along and Secret Life of Pets franchises), Golden Globe nominated Jack Black (Kung Fu Panda franchise), Karen Gillan (Guardians of the Galaxy franchise) and Golden Globe nominated Nick Jonas ("Jonas", Hawaii Five-O). Emmy winning Danny DeVito and Danny Glover (Lethal Weapon) joined the cast in this release.

Directed and written by Jake Kasden (Jumanji: Welcome to the Jungle) this installment is another adventure inside the Jumanji game where you have to win the game to live - in real life. Still funny, Jumanji 4 also gives you a feel of anticipation knowing that the game may be broken because it has an electrically-short. Two elderly characters are introduced - Eddie (Danny DeVito) and Milo (Danny Glover) that gives it a twist. Spencer (Alex Wolff) is home from college and has to share a room with his grandfather Eddie. While Spencer is in the garage looking for the Jumanji game, Milo, a former business partner of Eddie, comes for a visit. The elderly pair accidentally get sucked into the Jumanji game with Spencer's friends, Martha (Gillan) and Anthony, played by Ser' Darius Blain ("Charmed").When Spencer doesn't show for lunch Martha and Anthony go looking for him and find him gone and the game hooked up in the garage.

The plot thickens even more when Bethany (Madison Iseman) doesn't get sucked into the game with Martha and Anthony (Blain), and she has to enlist the help of all-grown-up Alex, played by Golden Globe nominated Colin Hanks ("Roswell"). Alex helps Bethany fix the broken game and gets her, and himself, into the game - the climax begins. There is magical water in the game that

.

..

Read the full December 10, 2019 column...>

Bishop Marvin Sapp Officially Installed As Senior Pastor, The Chosen Vessel Cathedral in Fort Worth, Texas

(Fortworth, TX) - Bishop Marvin Sapp was recently installed as the Senior Pastor of The Chosen Vessel Church in Fort Worth, Texas in a dynamic evening service where every pew in the church was filled. Bishop Neil Ellis from Mount Tabor Church in Nassau, Bahamas facilitated the Covenant of Installation. Pastor Antonio Matthews of R.E.A.L. Church at Hope City in Denver, Colorado hosted the service.

Finding Julia co-starring Richard Chamberlain in Limited Release December 13 - 19, 2019 in Glendale, California

(Glendale, CA) - Finding Julia Submits award-winning actor Richard Chamberlain as Supporting Actor; Ha Phuong, as Lead Actress; Andrew Craft for Story and Ha Phuong for Screenplay to be nominated for a prestigious Oscar Award.

Finding Julia's Los Angeles release is from December 13 - 19, 2019 only at the Laemmle Glendale, 207 N. Maryland Ave, Glendale, CA 91206.

VIDEO CLIP OF THE WEEK

Multi-award winning actor/filmmaker Anthony Michael Hobbs host and direct the 'ILICFF/Eubie Blake Filmmaking Workshops for Youth" held recently at the Eubie Blake Cultural Center in Baltimore where youth were directed in the development and filming of a short film to be screened Saturday April 11, 2020's 4th annual "Imagination Lunchbox International Children's Film Festival." Watch coverage below!
SPOTLIGHT of THE WEEK
"ANTHONY MICHAEL HOBBS"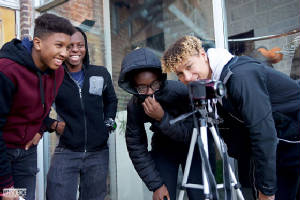 (Baltimore, MD) - The 1st annual "ILICFF/Eubie Blake Filmmaking Workshop for Youth" was a resounding success as young attendees (and their parents) became inspired during two-days of learning the art of filmmaking. The filmmaking workshops were held recently at the Eubie Blake Cultural Center in Baltimore. It was hosted by multi-award winning actor/filmmaker
Anthony Michael Hobbs
(
www.Anthony-Michael.com
), who directed the group in creating, casting, scripting and filming a short film project. The workshops were free and open to the public. The short film project from the workshop will be screened at the 4th annual "Imagination Lunchbox International Children's Film Festival" (ILICFF) Saturday April 11, 2020 at the Eubie Blake Cultural Center from 1 - 3pm.
The "ILICFF/Eubie Blake Filmmaking Workshops for Youth" is held in partnership with Hobbs' film production company Imagination Lunchbox. LLC (www.ImaginationLunchbox.com); the Eubie Blake National Jazz Institution and Cultural Center (www.EubieBlake.org), and The Baltimore Times Foundation, Times Community Services, Inc. (www.BaltimoreTimes-Online.com). The first day of the workshops Hobbs had the group come up with a concept for the short film, then from the concept they came up with a story-line, from the story-line they came up with the characters and finally they came together to write the script. On day two he directed the youth in several script readings (and changes) and the day ended with the filming of the script. Aside from the characters in the short film, youth were assigned jobs - soundman, script and set supervisors and the lighting. Thanks to Papa Johns (Hanover Street), pizza was enjoyed by all.
A prodigy, Anthony Michael started as an actor garnering multiple awards for his skills and even attended the 2013 Emmy Awards with the producer of the PBS mini-series "The Abolitionist" (http://video.pbs.org/video/2321796209) for his role in the film playing a young Frederick Douglass at the age of 7. By the age of nine Hobbs decided he wanted to write, produce, direct and star in his own films and released One Nation, Naga Pixie and Agent Hollywood within a three-year span. All of his short film projects received multiple awards from various film festivals from across the country totaling 12 in all. At the age of 10 he decided to host his own film festival in order to screen and award short films made by other youth (and adult made films for youth) from around the world. Thus far ILICFF, hosted annually by Doresa Harvey (Radio One's Magic 95.5FM), has awarded short films from South Africa, Australia, the U. S., Japan, and Russia.
Anthony Michael Hobbs also starred in the DreamWorks documentary "How to Train Your Dragon: Dragons and Dinosaurs" (http://www.youtube.com/watch?v=bekKOmfsWfc). As a model Anthony Michael has worked on the national campaigns for Finish Line Athletics (in-store and catalogue), Villa Sportswear and ToysRUs. He has starred in commercials and television segments for Comcast Xfinity, Sprout Network, United Way and Claritin Kids Allergy.
For more information on the 4th annual "ILICFF" or the 2020 "ILICFF/Eubie Blake Workshop for Youth" log onto www.ImaginationLunchbox.com or to donate to the Eubie Blake Center so they can continue to host free events like this log unto www.EubieBlake.org. You can also email ImaginationLunchbox@gmail.com.
(Top Photo: Anthony Michael Hobbs (left) looking through camera with workshop attendees/Credit: Eubie Blake Center)

# # #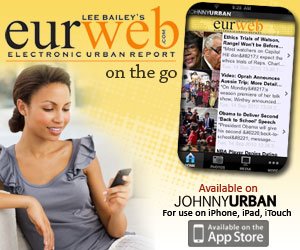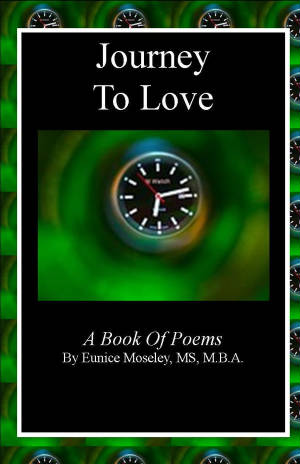 "Journey to Love" by Eunice Moseley now Available at Barnes and Nobles.
Eunice Moseley


Create Your Badge