| | |
| --- | --- |
| | |
The Pulse of Entertainment: Kim Waters Says Shake Your Body Down with New Album 'Shakedown'By

Eunice Moseley

"My desire is to put a smile on their faces," said saxophonist Kim Waters about the release of his new album titled "Shakedown" (Shanachie). He explained it's all about having a good time shaking it down to the ground. "With everything going on, everybody is confused...I hope it's a great inspiration."

"Shakedown" is Kim's 24th album. The Smooth Jazz sax player is also a composer, pianist and music producer who is ranked among the top five instrumentalists in Jazz. A Maryland native currently residing in Georgia, Waters is known for his dissent Contemporary Jazz sax playing. He is known for taking Hip-Hop music, R&B, Reggae and Pop genres and twisting them into his style of Contemporary Jazz. On "Shakedown" he reinvents Ella Mai's hit "Boo'd Up."

"Every one that we do, we have a little spirituality because we give of ourselves," Kim stated about his album's creative process.

The Pulse of Entertainment: Candi Staton Says 'Just Breathe' on New Single via The Orchard


"Started...really writing a couple years ago," said Grammy nominated Candi Staton about her new music and recently released single titled "Just Breathe" featuring Rapper Yo-Yo. "It's like what's going on in the world today? One mountain after the other...people getting killed, police officers not being charged...fake news coming from the powers-to-be."

The single was released on the Beracah/MRI/TheOrchard imprint. Currently 80 years-old, but still very youthful, Candi has been providing us with inspiring music for over 60 years. Her first release via a group called The Jewel Gospel Trio was in 1953 - she was a teenager touring with Sam Cooke and Mahalia Jackson, and I wasn't even born yet! In the 60's she garnered two Grammy Award nominations for her R&B singles "Stand by Your Man" and "In the Ghetto." In the 70's she became a "disco-queen" with her "Nights on Broadway" and "Young Hearts Run Free" singles. In 1971 her single "He Called Me Baby" was covered by Rock band One EskimO for their debut album "Kandi" and the single peaked at #1 on Billboard's "Triple A" Chart. Her 1972 single "Best Thing You Ever Had" was sampled by Christina Aguilera and a remix of the single was used for a Twitter Superbowl commercial. In the 80s she released...

Read the full June 26, 2020 column...>

Nasty C and T.I. Collab on New Single 'They Don't,' Addressing Racial Injustices

(New York, NY) - South Africa, multi-platinum Rapper Nasty C and America's Tip "T.I." Harris have teamed up for a collaboration on a new single, "They Don't." The powerful new track shares their perspectives on racial injustices around the world. The track, released via Def Jam/Grand Hustle/Def Jam Africa, is produced by Gemini Major.

Grammy Nominated Swae Lee Releases Hot New Single 'Reality Check' From Upcoming Album 'Human Nature'

(New York, NY) - Grammy nominated and multi-platinum Swae Lee returns with the release of his hot new highly-anticipated single and music video for "Reality Check." "Reality Check" is the first single from Swae Lee's forthcoming album, "Human Nature" to be released later this year.

VIDEO CLIP OF THE WEEK

The Pulse of Entertainment Broadcasting Vol I

The Pulse of Entertainment Broadcasting Vol II



"Journey to Love" by Eunice Moseley now Available at Barnes and Nobles.
SPOTLIGHT of THE WEEK
"ALAYA HIGH"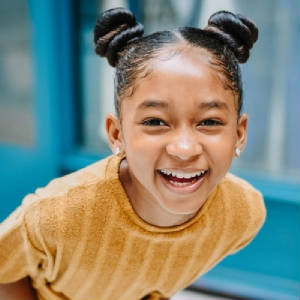 (Los Angeles) - Nickelodeon, the number-one kids' network, has signed an overall deal with 13-year-old social media star and Hip-Hop artist, Alaya High. Known professionally as Lay Lay, Nickelodeon will work with the teen sensation to develop original multiplatform programming, music initiatives, and build a cross-category consumer products business.
Nickelodeon's comprehensive strategy for Lay Lay includes developing content for all Nickelodeon platforms, supporting her music career and an exclusive line of consumer products with merchandising agreements spanning categories such as fashion, accessories, publishing and more.
Houston, Texas native Lay Lay has taken the world by storm with her infectious energy and sharp rhymes. With millions of views across her social media channels, Lay Lay has been writing, producing, rapping and singing since the age of five. The musical prodigy has dazzled famous fans like Nick Cannon and Le'Veon Bell with her viral freestyle raps.
At age 11, Lay Lay became the youngest female rapper to sign a recording deal via her very own Fresh Rebel Muzik/EMPIRE imprint. In September 2018, Lay Lay released her debut project "Tha Cheat Code" following a jaw dropping performance on "The Ellen DeGeneres Show." The following year, she released the deluxe version of "Tha Cheat Code Reloaded" featuring smash hits "Mama" and "Supersize XL" that have together amassed close to 60 million views on YouTube. With TV appearances, national ad campaigns and book deals firmly under her belt, the sky is the limit for this talented young star.
Lay Lay was represented in the deal by Acie High and Eric Mitchell of Fresh Rebel Muzik, Ben Meiselas of Geragos & Geragos, APC, and Jeffrey Levin of Jeffrey Oscar Inc.

# # #
Eunice Moseley


Create Your Badge