The Pulse of Entertainment: Jamaica's Dale Elliott is Sharp in Sprinter, in Theatres June 14, 2019 and The Philippe Saisse Trio Re-Release of 'The Body and Soul Sessions' is Sweet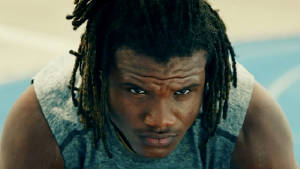 "He is in high school," said actor
Dale Elliott
about Akeem Sharp, the character he is playing in the FilmRise presentation of Sprinter.
Sprinter
arrives in theatres June 14, 2019 and is co-executive produced by Will Smith and James Lassiter's Overbrook Entertainment and Jamaican attorney Robert A. Maylor's Mental Telepathy Pictures. About how he obtained the role Dale said, "A Jamaican film director saw one of my videos and there were similarities in his character in Sprinter and me. That's how I got the role."
Akeem Sharp is a very popular Rastafarian track and field star in Jamaica who has a plan to live with his mother who is illegally living in the United States by qualifying for a national track and field world youth championship team. He is fueled by the desired to get away from his unstable father and unruly older brother.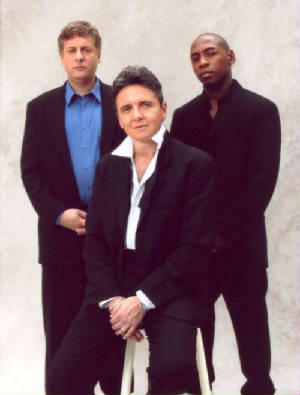 Sweet is the sound of Grammy Award nominated Philippe Saisse Trio's re-mastered June 21, 2019 re-release of "The Body and Soul Sessions" (Bandar-Log Music). The trio also includes David Finck on bass and Scooter Warner on drums. "The Body and Soul Sessions" project is re-mastered by multi-Grammy Award winning engineer Colin Leonard (Jay Z, Justin Bieber and Khalid).

"The collaboration with Rogers for a new Chic record," Philippe Saisse said was the reason behind the re-release of the "The Body and Soul Sessions" project on vinyl also. "They sent me a copy of the whole Chic CD and it came with a vinyl. I was thinking how great it would be to give a vinyl away for Christmas. I didn't even have a turn table...but set up a listening station in my home. In listening to old vinyls I hadn't played in 20 years the experience was over whelming. The sound was so ...Read the full June 14, 2019 column...>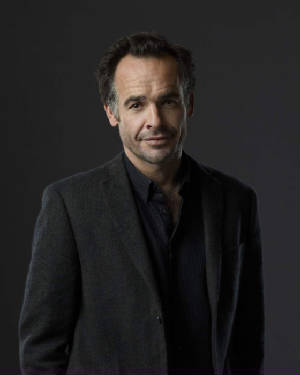 Paul Blackthorne Stars as Tom Hackett in NBC's New Paranormal Drama 'The InBetween'

(New York, NY) - The British born actor, director, producer and philanthropist who most recently starred as Capt. Quentin Lance in the hit series "Arrow" will star in the NBC Universal paranormal drama "The InBetween." Early in his career, Blackthorne starred in the Oscar-nominated film "Lagaan" as the villainous Capt. Russell. Blackthorne also portrayed Stephen Saunders in season three of "24". Other U.S. TV work includes "Deadwood," "ER," "Necessary Roughness," "Monk," "Burn Notice," "CSI," "CSI Miami," "Medium" and the Steven Spielberg-produced paranormal thriller "The River." Film credits include "Dumb and Dumber to," "Four Corners of Suburbia," "Special," "A Christmas Carol" and "Daisy Winters."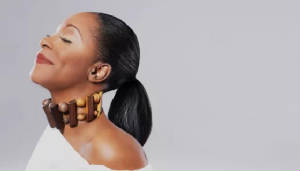 Regina Belle Releases New Single, 'Freedom'
(New York, NY) - R&B's Grammy Award winning Regina Belle will headline the 2020 Soul Train Cruise and is currently promoting the release of her new single "Freedom." Regina released the Inspirational, "Freedom" (featuring Iyanla Vanzant, Bishop Kenneth W. Paramore and a full choir) earlier this year and performed it at the Stellar Awards. Known for her award-winning work in R&B, Jazz and Gospel, Regina's hits include "A Whole New World" (with Peabo Bryson), "Make It Like It Was," "If I Could," "Baby Come To Me" and "This is Love." She has also garnered an Academy Award.

VIDEO CLIP OF THE WEEK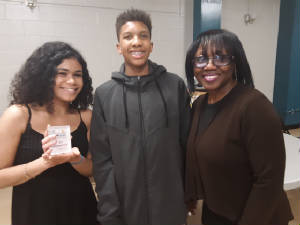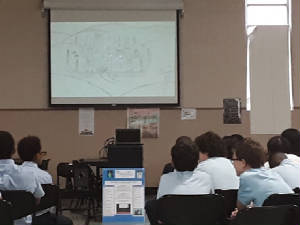 The Pulse of Entertainment covered the 3rd annual "Imagination Lunchbox International Children's Film Festival" held recently at the Baltimore Shake & Bake Family Fun Center and Our Lady of Victory Catholic School. ILICFF was hosted by Doresa Harvey (Magic 95.9fm), pictured above with Cenera Davis winner of the ILICFF "Film Festival Choice" for 'The Hungry Hedgehodg (USA) and ILICFF founder multi-award winning actor/filmmaker Anthony Michael Hobbs! Watch coverage below!