The Pulse of Entertainment: Dexter Tucker's Wide Open: The Andre Rison Story, a Blockbuster of Actors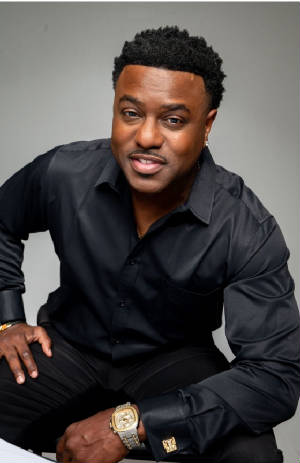 (November 28, 2023) - "I got with Dre and interviewed him," said Dexter Tucker, executive producer of Wide Open: The Andre Rison Story, recently released and now available on Tubi TV, Apple TV and Prime TV. "Finally got the budget. I had made several films during that time. Three of us got it done. We have major distribution and we're in talks for international distribution."Dexter Tucker is not only an executive producer for film projects, but a comedian just like his brother Chris Tucker (Rush Hour).
"Yes, we had a happy family. Six siblings, four boys and two girls - Chris is younger," Dexter told me when I asked about growing up with the comedian/actor. "After Chris did it (Rush Hour success) I wanted to open at comedy shows - I was in the trucking business."
Tucker said he was in a comedy club with Lester Bibbs one night and Bibbs encouraged him to give the stage a try. Since then, Dexter has been gracing the stages of comedy clubs for over 20 years.
"When I started doing comedy...I always wanted to be a filmmaker. I felt I was forced to watch certain films," he said during our interview. "I wanted to make movies that I want to see, it's not enough of those."
Wide Open: The Andre Rison Story is one of those movies Tucker was motivated to make. The story of 5-time Pro Bowler Andre Rison, a Super Bowl XXXI Champion. The film is directed by Jerry D. May and written by Rison, May, Tucker, Derrick Handspike, and Lucious Robinson. The project has a very impressive list of today's up-and-coming blockbuster actors that include Jermel Howard as Andre Rison; Kim Lovette as Andre's mother; Towanda Braxton as a principal; Brely Evans as a psychologist; Porsha Hall as a model; Trina Braxton as a show host; Tamika Scott as a Nike executive; Ashanti Harris as Chilli (TLC); Tetisheri Moniz as T Boz; Mahogany Raspberry as Wanda Lopez; Paris Bennett as a radio personality; even Dexter himself as Mr. Otis; Stan B. Lackey as Ronald Lopes; Roy Coulter as a head coach; Ferquan Peacock as Tupac; Mickey "MempHiTz" Wright, Jr., and Marshall Hood as LA Reid.
"It's a mixture of football, a love story, has comic relief....a period piece...music driven, and the 90s Hip-Hop scene. It's about his friendship with Deion (Sanders), his life story as an NFL player, and the relationship he had with Left Eye (Lisa Lopes) of TLC," Tucker added. "It's his side of the whole story." www.TheAndreRisonStory.com
The Pulse of Entertainment: BIG Records Release Anthony & The Brothers in Christ's 'Hallelujah' Single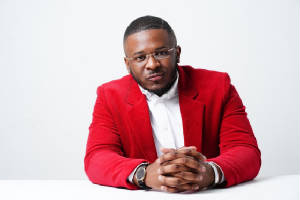 (Novemebr 24, 2023)- "We recorded 'Live in Dallas' in 2022 in January for our 8th anniversary," said choir director Vincent Bohanan about the new album release, "Live in Dallas" (HezHouse/RCA Inspiration), of Vincent Bohanan & SOV (Sounds of Victory). "We had a list of songs we had not previously recorded. The entire choir was there. Its new fresh music.""Live in Dallas" is Vincent Bohanan & SOV's fourth album. The choir is highly sought after these days and are constantly on tour. They recently performed on the Fox Network "Natalie Grant" show and at the Florida A&M University homecoming. So fresh is their sound that they have garnered four Stellar Award nominations. The "Live in Dallas" project was recorded at the Concord Church in Dallas.
"I had people in Texas in choirs. About 20 people in Texas joined us...and everyone from New York (Sounds of Victory) came...about a total of 80 some people," Vincent told me when I asked if his entire choir traveled to Dallas for the recording. "The city of Dallas was there at the Concord...it holds 3.000 people."

The "Live in Dallas" album offers 16 selections (songs, praise breaks, reprises, and intros). Bohanan wrote all the tracks except for "There Will Be Glory" which was written by Sigmund Morriar.
Vincent Bohanan & SOV was signed by Grammy Award winning Hezekiah Walker for his label HezHouse Entertainment, which is distributed by RCA Inspiration. This "Live in Dallas" project is the second album release on the HezHouse imprint. www.VincentBohanan.com www.RCAInspiration.com/artist/Hez-House-Entertainment/
SYNDICATED COLUMN: Dr. Eunice Moseley has an estimated weekly readership of over one million with The Pulse of Entertainment. She is also a Public Relations and Business Management Strategist and Consultant at Freelance Associates, and is Promotions Director (at-large) for The Baltimore Times. www.ThePulseofEntertainment.com EVENTS: "Uplifting Minds II" Entertainment Conference (ULMII), founded by Eunice in 1999, is into its 25th year. Next events are coming to Baltimore via Zoom Saturday April 20, 2024, presented by Security Square Mall and The Baltimore Times, and Los Angeles via Zoom Saturday, November 9 2024. The ULMII event is a free entertainment conference offering a Professional Industry Panel Q&A Session, a Professional Talent Showcase and National Talent Competition (vocal, songwriting, dance and acting) where aspiring artists have a chance to receive over $19,000 valued in prizes/product/services. Log onto www.UpliftingMinds2.comor to RSVP for Zoom Access at EventBrite.com or email info@ThePulseofEntertainment.com.