The Pulse of Entertainment: Grammy Nominated Eric Roberson Releases New Album 'Hear From Here' and its Single 'Already Knew You'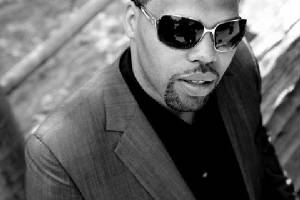 (June 2, 2020) - "I found myself home, I tour a lot, so first thing was I went to music and started turning the equipment on...trying to relieve some stress," said R&B/Neo's two-time Grammy nominated Eric "Erro" Roberson about how his 16th project, "Hear from Here," was made. The album is off of his imprint Blue Erro Soul, with a single "Already Knew You" out. "I had a window of time. It's funny how God works."
The "Hear from Here" album is his 16th project, which consists of 12 studio albums, three EPs and one live album. Eric attended Howard University and received a degree in Musical Theatre. He is a proficient singer, songwriter and producer. He released his first single in 1994 off of his debut album at Warner Bros. Records, which is still yet to be released. On June 15, 2001 he released "The Esoteric Movement" (P-Vine). In 2002 he became a member of Jazzy Jeff's Touch of Jazz Production company and contributed to Jeff's "The Magnificent" album. The year 2003 saw the July 1st release of "The Vault, Vol. 1" from his own label Blue Erro Soul, with "The Vault, Vol. 1.5" released the following year on February 24, 2004. Roberson did not stop; on November 7, 2005 he released "The Appetizer" (Blue Erro Soul). On August 10, 2006 he released his first live album "Erro Live Vol. DC" (Blue Erro Soul). His next release was "...Left" (Blue Erro Soul) on February 27, 2007. Eric went on to release "Music Fan First" (Blue Erro Soul) on August 25, 2009, which garnered him two Grammy nominations and a spot for the first time on Billboard's R&B Chart at #89. On November 8, 2011 he released "Mister Nice Guy" on his own label with distribution this time via Purpose Records/Eone and a #14 position on Billboard's R&B Chart. On March 22, 2013 Eric released "United Tenors" with assistance from Fred Hammond, Dave Hollister, and Brian Courtney Wilson via Verity/RCA Inspiration. In 2014, on his own label with distribution from Liaison, he released "The Box" on August 12th, which reached #19 on the R&B charts. With new distribution from Foreign Exchange Music Roberson released "Tigallerro" with assistance from Phonte on July 22, 2016 and it too reached #19 on R&B charts. In 2017 he released three EPs, "Earth" on April 21st, "Wind" on July 21st and "Fire" on October 20th solely on his own label. This year, 2020, he released "Hear from Here" on April 3rd on Blue Erro Soul. Erro has also worked with such artists as Boney James, Dwele, and Vivian Green.

Eric Roberson said that when he was in the forced stay-at-home he posted the music he was making and saw how he was helping people. So he decided to release it as an album.

"I had a whole other album done," he confessed when talking about the "Hear From Here" project. "But I said this is an album. If I can get it to more people, I can get to help more people. For the most part it's the soundtrack to our struggle. Songs to give you motivation to walk, march and protest."

Eric said it's natural to sing songs through your struggles and he felt these songs wanted to be out first to help the nation in its struggle.

"I completed the whole album in four weeks time. Everyday waking up and the song was there. I remember sitting at the piano trying to figure out the chord and another song came to me, 'Tonight'. That was the mood I was in. Two-three o'clock in the morning I remember posting me singing it. I woke up to 100s of 'likes.'," Eric said. "I said this is bigger than me...so I put it out."

"I'm a proud songwriter. God is real in songwriting. I've been given songs I'm not wise enough to write about. I firmly believe in more listening than anything, to what God is telling you...what your heart is telling you."

As the album says, "Hear From Here." www.EricRobersonMusic.com
The Pulse of Entertainment: Jazz Vocalist Tracye Eileen Offers 'It's Time,' a Sweet Five-Song EP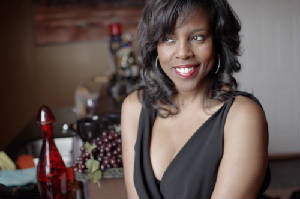 (May 29, 2020) - "It's a five song EP that I started working on immediately after my last project," R&B/Jazz singer Tracye Eileen said about the June 12, 2020 release of "Somehow Someway" and its lead single out now titled "It's Time."

Tracye lovingly talked about her band, which has a residency at Buddy Guy's Legends in Chicago and has performed with Tracye as opening act for Babyface, The Stylistics, Mary Wilson, Chante Moore and After 7. Members of the band featured on the EP include Terry Barker on drums; Simeon Baker on bass, Donald Hayes on sax and flute, Perkins on sax, and Tom Viatsas on keyboardist. The project is produced Kendall Duffie and co-written by Duffie and Tracye.

"My band is an amazing group of musicians in Chicago," Eileen said. "We've been together for eight years. It's our second project. It's my first time working together...with Kendall. He might write the hook or verse and I'll do it around that. He ultimately turns it into what I wanted to say. It's cool how that comes together."

Tracye Eileen started singing since the 3rd grade. She said she got diverted but in 2012 decided she wanted to pursue her passion and released her debut Jazz album "Love's Journey." In 2018 she released "Why Did I Say Yes" and the titled single was a hit. The single is included twice on her current project "It's Time" - the original and a mixed "house" version.

"I love singing and writing about love," she said.

My favorite cuts on the five song EP include #3 "Sweeter With Time" because it's a sweet selection and has nice vocal harmony and #4 "Why Did I Say Yes" because the musicians and Tracye seem to come alive as if they connected with the lyrics, and Hayes on flute and Eileen's vocals went crazy as only pure Jazz can do. www.TracyeEileen.com
Eunice Moseley, has an estimated weekly readership of over ¼ million with
. She is also a Public Relations Strategist and Business Management Consultant at Freelance Associates, and is Promotions Director (at-large) for
.
.
"Uplifting Minds II" Entertainment Conference (ULMII), founded by Eunice in 1999, is into its 21st year. Next events are coming to
. The ULMII event is a free conference offering an Entertainment Business Panel Q&A Session, a Talent Showcase and Talent Competition (vocal, songwriting, dance and acting) where aspiring artists have a chance to receive over $15,000 valued in prizes/product/services. Log onto
for more information.