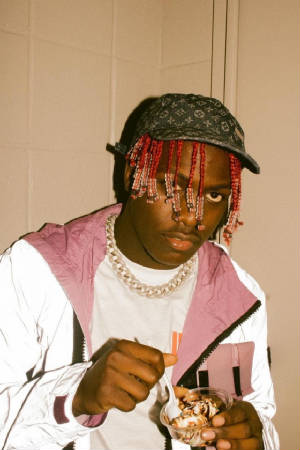 Rapper Lil' Yachty Headlines Journeys' 'Destination: Atlanta' Free Music Festival September 28, 2019
(Atlanta, GA) -
"Destination: Atlanta," an immersive one-day music event created by Journeys and Adidas Originals, announced Lil Yachty as the headliner for their 2nd annual free music festival on September 28, 2019 in Atlanta. The Grammy nominated Rapper will take the main stage and perform fan favorites at the Georgia Freight Depot in downtown Atlanta.
Lil Yachty, also known as "Lil Boat," is a 22-year-old Atlanta native, known for shifting views around rap by embracing self-acceptance and diversity through music. Hit records from the rapper, producer and creative designer include, "One Night," and "Minnesota" along with his chart topping album, Teenage Emotions.
Additional acts performing at "Destination: Atlanta" include Hip-Hop artists Kodie Shane, Marlo and newly-added, Mike Floss. Festival-goers can also take in the sounds of DJs Heroes x Villains and Ferrari Simmons along with host, Kenny Burns.
The "Destination" series launched last year in San Diego and welcomed over 3,400 attendees with headlining rapper, Jay Rock. Over 4,000 guests are expected this year.