NEWS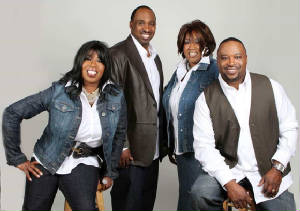 The Davis' Release New Single "Heaven" Featuring The Group Patriarch The Late Carl Davis
(Detroit, MI) - The Davis Family Singers returns in 2020 with a new single "Heaven" featuring their late brother and group patriarch Carl Davis. Brothers James and Carl and twin sisters Angela and Andrea form the group. They were reared in a tight-knit community in the suburbs of Detroit, MI.
This family of talented siblings quickly developed a love for Gospel music. With loving parents who encouraged them to sing for the Lord and share the Good News of Christ during their upbringing, The Davis' was birthed and success soon followed.
'
The Davis' pursued their love of music formally through the Mattie Moss Clark Conservatory of Music under the tutelage of Dr. Clark who embraced and encouraged their unique 4-part harmony stylings. As they matriculated musically, their vocal abilities were recognized by many including Ronald Winans, who gave them opportunities to sing background vocals on "Ron Winans Family & Friends" albums.
The Davis' released their 2017 debut Billboard charting single "Amazing" featuring Gospel icon Twinkie Clark, and their "Pressing On" single in 2018. "Heaven" marks the first musical offering since his untimely death - in tribute and in celebration of his life.
With their strong harmony and distinctive sound, The Davis' partnered with Grammy-nominated and Stellar award-winning producer, Mark Polo Dixon, who collaborated with Carl to produce the upbeat, Latin inspired praise and worship track.
Visit RealDavisMusic.com to read more about their incredible journey in music and to download all of their inspiring music.
# # #