NEWS
Shanachie Entertainment Signs Nigeria's Finest Afrobeats Star Rayce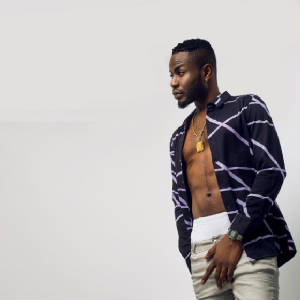 (New York, NY) - The hottest new musical style in the world is Afrobeats, not the Afrobeat of Fela but a new mash-up of reggae dancehall, hip-hop, soca and West African beats. Drake's "One Dance," featuring Nigerian Afrobeats star WizKid, rode an Afrobeats groove and Alicia Keys' "In Common" sported Afrobeats inflections which became explicit on an 'Afrobeats' re-mix (SwizzBeats is reportedly a fan of the style.) American and Caribbean artists such as Chris Brown, Sean Paul, Busy Signal and Machel Mavado have all guested on Afrobeats hits, as Afrobeats bubbles up from underground to mainstream visibility.
Shanachie Entertainment is pleased to announce the signing of Afrobeats hit-maker Rayce, who has scored such hits as "Roll," "Wetin Dey," "Jack Sparrow" and "21 Love" and has collaborated with such major Afrobeats stars as Davido and D'Banj. Singer/Songwriter/Producer Rayce brings triple-threat talent to his productions. Under a deal made with Rayce's Nigerian label Jebon International, Shanachie will be releasing Rayce's debut U.S. single soon with a full album to
follow.

Rayce is from the Edo State Midwest part of Nigeria. He was born in Lagos in 1983 and raised there. He began making music as a drummer in church but soon quite naturally evolved to singing, songwriting and producing as well as playing. In 2011, he scored a breakthrough hit with the infectious "Roll," which he has followed with such hits as "Wetin Dey" (the re-mix featuring Davido), "Shiki-Shiki" (with Afrobeats pioneer D'Banj), "Just Like That," "Tetela," "Jack Sparrow," "21 Love," "Tested OK" and his current single hit "One For Me" and more. Coming soon will be a new single, "African Juice," the likely first U.S. single release.