Presenter Dr. Eunice Moseley is a leading strategist at Freelance Associates and is a member of the Public Relations Society of America. She holds a doctorate in Management: Leadership & Organizational Change, three masters - one in Management-Public Relations, another is a M.B.A., and the third in Philosophy. Dr. Moseley also holds a bacelors in Telecommunication. She has 20 years in management in print media and is founder/moderator of the "Uplifting Minds II" Entertainment Conference, celebrating 24 years in 2023. Dr. Eunice will host the Achieving Success Webinar presentation which is based on the research conducted for her upcoming book Journey to Success: A systematic review (F. A. Publishing).
~ ~ ~
(Dr. Moseley) - "You did a ton of work - this is hours and hours. Amazing job! Your visuals, text and voice narration all come together to make an excellent presentation on e-Learning and Gamification. Pretty mind-blowing stuff! Great technical execution - recording and producing the presentation -- you found some great information! I really appreciate your attention to detail from what is on the screen to the quality of your audio- not easy to do. This hits the mark! Very relevant!" - Dr. McPherson
~ ~ ~ ~ ~ ~ ~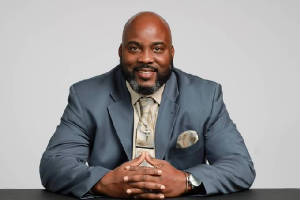 Presenter Pastor Winston Grier is a Pastor (The Church of the Living God), Radio Host (104.9FM ), and Author of "Making Money God's Way." Pastor Winston Grier's Christian radio show "Changing Our World"is on 104.9FM in Georgia and was launched in 2015. He will host the Making Money Webinar presentation which is based on strategies from his book launched in October, 2022.
~ ~ ~
(Pastor Grier) - "That's encouraging...When someone says your word has done something for them...changed their world." - Pastor Winston Grier in Interview with The Pulse of Entertainment
~ ~ ~ ~ ~ ~ ~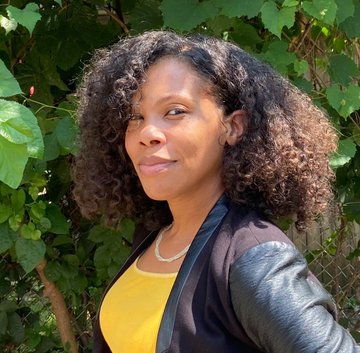 Presenter Dr. Kerri Moseley-Hobbs is a Historian, founder of the More Than a Fraction Foundation (MoreThanaFraction.org), artist manager (Anthony-Michael.com), author of More Than a Fraction: Based on a True Story (Imagination Lunchbox Publishing), and a member of the Smithfield-Preston Board of Trustees (Virginia Tech University). Dr. Hobbs holds a doctorate in High Education Leadership, has two masters - one in Management: Interdisciplinary and the other a M. B. A. She has a bachelors in Human Services: Criminal Justice and is certified Microsoft Specialist. Dr. Kerri will host the Know Your Worth Webinar presentation which is based on the research into her creative non-fiction book "More Than a Fraction."
~ ~ ~
(Dr. Hobbs) - "As the great-great-great-granddaughter of Thomas Fraction, Moseley-Hobbs gives an awesome testimony of where her family has been and the refusal to accept less than freedom..." - InsightNews.com/A Book Review