NEWS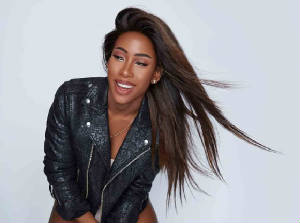 Platinum Selling Recording Artist Sevyn Streeter Releases New Single 'Watchusay'
(New York, NY) - Certified-platinum recording artist and Billboard chart-topping singer/songwriter Sevyn Streeter released new track "Whatchusay" along with a music video, as the first release off of her forthcoming album "Drunken Wordz x Sober Thoughtz," via Groundwērk/Entertainment One (eOne) and is set to drop in 2020
Sensual and audacious, the new track and video gives fans a taste of what to expect on her forthcoming album - an unapologetic, uninhibited, smart woman doing smart business, who is taking matters into her own hands. A departure from her debut album, Girl Disrupted, Drunken Wordz x Sober Thoughtz is her first album as an independent artist and plays on the parallel between the figurative "drunk", or uninhibited, fearless, sexy, free Sevyn, and the "sober", or level-headed, clear-minded, focused Sevyn - and at the intersection of the two is a confident, career-driven woman in control of her destiny. "Whatchusay" represents the daring side of Sevyn that fans have never seen before.
Sevyn Streeter is best known for her debut album, "Girl Disrupted," which charted #1 on iTunes and yielded a Billboard Top 10 single, "Before I Do." Re-inspired and recharged, Sevyn will round out 2019 with the release of the first track "Whatchusay" off of her forthcoming album titled "Drunken Wordz x Sober Thoughtz," which will drop in 2020.
Sevyn began gaining traction in 2013, with the success of her solo EP "Call Me Crazy, But..." which debuted at #5 on Billboard's Top R&B/Hip-Hop Albums chart. The Certified Platinum Record, "It Won't Stop," was the lead single from the EP and topped Billboard's "Mainstream R&B/Hip-Hop Airplay" chart for nine consecutive weeks, while climbing both Billboard's "Hot 100" and "R&B/Hip Hop Songs" chart. In addition, the companion video - directed by and costarring Grammy Award winner Chris Brown, has earned more than 150 million views to date.
Along with her solo career, Sevyn is a writer of some of the music industry's most recognizable songs - including seven songs on Chris Brown's Grammy winning album, Fame, and seven songs on the follow-up Album, Fortune. More song writing credits include two songs from Alicia Keys' Grammy winning album, Girl on Fire, and singles such as Chris Brown's "Fine China," Tamar Braxton's "All The Way Home," Alicia Keys' "New Day," and Ariana Grande's chart-topping hit, "The Way." Sevyn is a six-time ASCAP award-winning songwriter who has worked with a remarkable roster of top studio superstars, including Diplo, Polow Da Don, Jessie J., Fantasia, Estelle and many others. Without any doubt, Sevyn Streeter will be in the music industry for years to come.
NEWS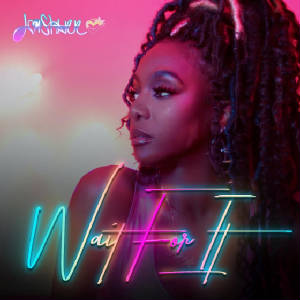 JoiStaRR Releases New Single 'Wait For It'
(Los Angeles, CA) - Fresh off the heels of the release of the celebrated "My Block Inc." compilation album, JoiStaRR follows with a new single "Wait For It".
JoiStaRR is an absolute multi-hyphenate creative force. One of My Block Inc.'s flagship artists, she is a singer, actress, and songwriter who effortlessly explores all sounds and styles in her music. Her distinct vocals equal part soul, rock and gospel allowing her to transcend genre constraints.
An abstinence anthem, "Wait For It," is a mid-tempo, vibey, reggae-tinged track offering a counter message to today's culture. Encouraging girls that they're worth the wait, JoiStaRR delivers a time-tested message in a modern way.
The companion music video, for "Wait For It" was also released today on YouTube. It is an explosion of vibrant color and all the #BlackGirlMagic you need today.
JoiStaRR is a Grammy nominated songwriter and actress, who has written songs with artists such as Chris Brown, Mary J. Blige, Kelly Price, Estelle, Musiq Soulchild, Mary Mary and Brandy. You can also hear her distinct vocals gracing records with artists PJ Morton, Kanye West, The Game, Rick Ross and Dr. Dre. Currently, she is focusing solely on her own music and her passion as an actress. She recently starred in the Harlem drama film, Strive, alongside the legendary Danny Glover and was featured on TV One's docuseries, We're The Campbells.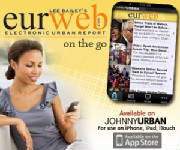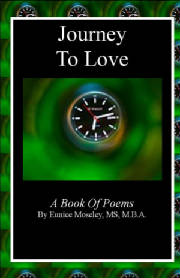 "Journey to Love" by Eunice Moseley now Available at Barnes and Nobles.
NEWS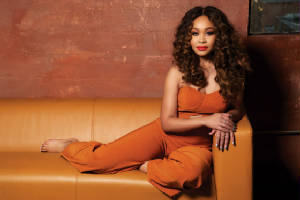 Singer Evvie McKinney Signs with Motown Gospel and Capitol CMG

(Nashville, Tenn) - Motown Gospel and Capitol CMG have announced the signing of powerhouse vocalist Evvie McKinney to an exclusive recording agreement. The emerging performer and songwriter has also entered into an exclusive publishing agreement with Capitol CMG Publishing.
Evvie McKinney rose to prominence as the winner of the inaugural season of the TV singing competition The Four: Battle for Stardom on FOX. The young singer with Southern charm wowed judges Sean "P. Diddy" Combs, DJ Khaled, and Meghan Trainor with her powerful voice and fearless stage presentation, packing a punch as she effortlessly covered iconic soul songs, like Aretha Franklin's "I Never Loved A Man The Way I Love You" and Tina Turner's "Proud Mary."

NEWS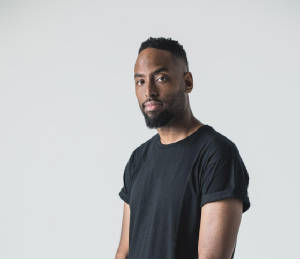 Music Industry Veteran Brandon Hixon Appointed Head of Black Music Division at Symphonic Distribution
(New York, NY) - Symphonic Distribution, the global distribution and artist marketing company, today announces it has hired Brandon Hixon as head of its newly created Black Music Division. With more than 20 years of experience in Global hip-hop business and black music coming out of regions overseas, Hixon's new role will be based in Symphonic's Brooklyn office, reporting to Chief Client Officer and GM, Nick Gordon.
Before joining Symphonic Distribution, the former Columbia Records executive created We Make Music management company (also lead by his wife, Tirinda Hixon) after his tenure at the label, and managed critical brand campaigns within the careers of a rich cross-section of artists including legendary Multi-Grammy Award nominated Hip Hop trio De La Soul, Queens NY rapper and actor Awkwafina, and African standout artist Sho Madjozi. Hixon also founded the Code & Beats Hackathon, an experiential created to spawn technology ideation relating to Hip-Hop. Recently, We Make Music's client Awkwafina won a "Libera Award" for Best Hip-Hop Album, and Sho Madjozi won a "BET Award" for Best New International Act.