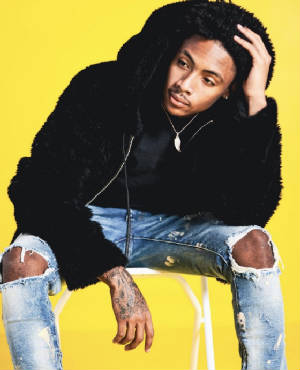 Kordell Beckham Makes His Runway Debut

(Dallas, TX) - Kordell Beckham possesses the good looks, style and athleticism of his older brother, current Super Bowl Champion Odell Beckham, Jr., but he is fast and furiously making a name for himself in the fashion industry. Kordell makes his runway debut at the Arboretum in Dallas during the 2nd Annual Black Heritage Celebration.
The aspiring model is currently an Associate of Arts major in his Sophomore year at Tyler Junior College and plans to continue his education at Sam Houston State University upon graduation. Kordell boasts an Urban yet iconic sense of style and also loves a well fitted suit when it's called for by the occasion. Having worked with a few local clothing brands and photographers in his hometown of Houston, Texas, his major campaign wish list includes Calvin Klein, GAP, Old Navy, Nike, Adidas, Valabases, Holister, H&M and Zara for Men.
In addition to heating up the runway, Kordell has a heart for giving back. He is committed to whole-heartedly engaging in his community as a volunteer and serving as a positive influence for children. He is ready to lift the veil and dismiss any preconceived notions of who Kordell Beckham really is.
Kordell Beckham is ready to set the world on fire and blaze his own path, and how fortunate we are to be here at this time to see it!
Keep up with Kordell on IG @korde1l

# # #
(Source: VLF Media & Promotions)