The Pulse of Entertainment: Living Legend, 16-Time Grammy Winner, Brian McKnight Releases Last Album, 'Exodus'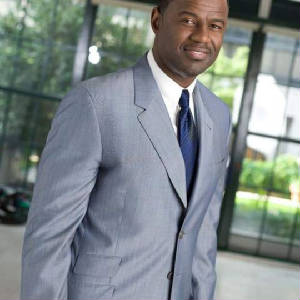 (July 17, 2020) - "This is the last record of music I'll be doing," said Brian McKnight about his latest album release titled "Exodus" (SRG ILS Group/UMG). "My 20th album...I've been doing this the same way for 30 years. I'd love to see the world with my wife and not be working."

Brian, a living legend with 16-Grammy wins to his credit, told me that all these years singing love songs; he had never been in love they way he is now. His last album was titled "Genesis."

"My last record was 'Genesis'. I went back to the beginning," he said. "Twenty is a nice round number. Let's see what's next."

McKnight told me not to stop reaching out for press interviews because he may get into other things that are news worthy and I made a promise that I would. He said since he met his wife every song has been written about her.

"During my career, they were just songs," Brian confessed. "This is the third album (since meeting her). We live our lives together. I've become a hopeless romantic. I didn't have it until I met her."

I can relate, I think I was born a hopeless romantic. The simplest gesture of love means the most to me - takes desire. Love shown in a creatively way means the most to me - takes thought. Like Brian said to me, just living your life with someone you love - is romance.

Brian McKnight has sold over 25 million albums in his 30 year music career. Not only is he a singer, but McKnight is also a pianist, guitarist, bass player, drummer, percussionist, trombonist, tuba player, and a French horn and trumpet player. His famous collaborations include working with Mariah Carey, Diddy, Justin Timberlake, Christina Aguilera, Nelly, Vanessa Williams, Willie Nelson and Kenny G.

A successful high-profile artist like Brian McKnight is always on tour performing or in the studio recording, however, as I tell my kids, when the love-energy connects you with someone, your world becomes that person.

"That part of my life is over for me," Brian said seriously about his music career. "I don't worry about how that will go and I am not sure when I will be back on the road."

Brian confessed to me that for every show he thinks no one will show-up, but every show he says is always sold-out. That is an indication how humble he is about his extraordinary talents and that whenever Brian McKnight wants to return to the recording studio or go on tour to perform he will always be welcomed. I will always be here reaching out for an interview too. As I told Brian in all my 30 years as a journalist he has always granted me an interview - so I'm feeling blessed to have had the opportunity to talk to such a living legend as Brian McKnight throughout my career as a writer.
SYNDICATED COLUMN: Eunice Moseley, MS, MBA, MPhil has an estimated weekly readership of over ¼ million with The Pulse of Entertainment. She is also a Public Relations Strategist and Business Management Consultant at Freelance Associates, and is Promotions Director (at-large) for The Baltimore Times. www.ThePulseofEntertainment.com. EVENTS: "Uplifting Minds II" Entertainment Conference (ULMII), founded by Eunice in 1999, is into its 21st year. Next events are coming to Los Angeles Saturday, November 7, 2020 via Zoom Video Conferencing and to Baltimore Saturday April 17, 2021 at Security Square Mall. The ULMII event is a freeconference offering an Entertainment Business Panel Q&A Session, a Talent Showcase and Talent Competition (vocal, songwriting, dance and acting) where aspiring artists have a chance to receive over $15,000 valued in prizes/product/services. Log onto www.UpliftingMinds2.com for more information or to RSVP.
www.GoFundMe.com/Uplifting-Minds-II-Entertainment-Conference