The Pulse of Entertainment: University Park Records' Mariah. Release 'Maybe', Produced by Mike Gardner Increases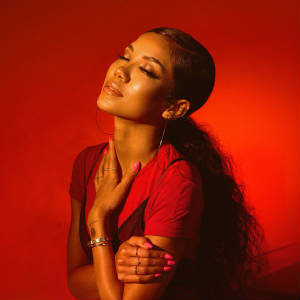 (June 13, 2023) - "Walk in the will of God," said singer/songwriter Mariah about her music career. "Each moment has been...for my next season."

Mariah is named after her great-grandmother who was also a singer.

"It runs in my DNA. She was born in 1906," she told me when I asked about why her name is "Mariah." with a period at the end, because spell check don't like that every time I type her name!

In continuing her explanation, she said, "Because it's the end of a statement 'I am Mariah.' I am my great-grandmother's dream. It was her name and my mother's dad's sister's name."

Mariah. is a Billboard Chart topper and as had her music videos run on BET Soul. The music video playing on BET Soul now is for her new single "Maybe" (University Park Records). The music video is directed by Mike Gardner and recorded live. It is written by Mariah. and produced by Mike and Sarah Gardner and is recorded live.

She recently signed the University Park Records and when I asked about such a blessed record deal and she said, "The label has prepared me...to be unapologetically me."

When I asked where the single "Mayne" came from Mariah. said, "I met Mike Gardner, and we ended up putting our heads together. I used to be described as a Ballard type singer... now I know my sound."

The music video to her previous single "Bizness," which had a world premiere on BET Soul, was co-director by her. Mariah. secured her first Billboard Chart Top 30 R&B with the single "Material Girl." As you can see, she is making moves.

"I want to be wherever God wants me to be," she told me when I asked what she wants from her career in music. "I want to be able to touch people...live a learned experience."
SYNDICATED COLUMN: Dr. Eunice Moseley has an estimated weekly readership of over one million with The Pulse of Entertainment. She is also a Public Relations and Business Management Strategist and Consultant at Freelance Associates, and is Promotions Director (at-large) for The Baltimore Times. www.ThePulseofEntertainment.com EVENTS: "Uplifting Minds II" Entertainment Conference (ULMII), founded by Eunice in 1999, is into its 24th year. Next events are coming to Baltimore via Zoom Saturday April 15, 2023, presented by Security Square Mall and The Baltimore Times, and Los Angeles via Zoom Saturday, November 11 2023. The ULMII event is a free entertainment conference offering a Professional Industry Panel Q&A Session, a Professional Talent Showcase and National Talent Competition (vocal, songwriting, dance and acting) where aspiring artists have a chance to receive over $17,500 valued in prizes/product/services. Log onto www.UpliftingMinds2.com, a 501 c3, for more information or to RSVP for Zoom Access email info@ThePulseofEntertainment.com.