The Pulse of Entertainment: Canyon Star TV Network Launches with Over 700 Programs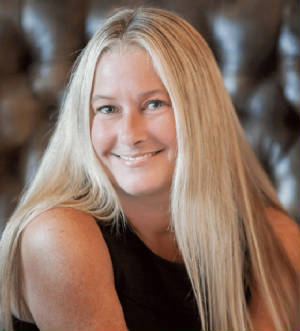 (August 11, 2023) - "He always wanted a network...We have 700 programs," said Kelly Kantz, co-founder, and head of programming and new platforms at the newly launched Canyon Star TV, named after its namesake Country icon Joey Canyon, who is co-founder "There is so much negativity, we want feel good stuff."

The Canyon Star TV network is available through Google TV, Fire TV, Roku, Apple TV and more. Canyon Star TV originals include The Joey Canyon Show and Cheri Lucas (The Dog Expert). Canyon Star TV also airs the Patsy Cline documentary, the Tammy Wynette documentary, the ABBA documentary, The Beatles doc, the Bee Gees doc, the Elvis Presley doc, Paula Dean's Positively Paula, Cajun Cookin' by Justin Wilson, and music videos from Kelly Lang, Oliver Newton-John, the Oak Ridge Boys, and other Country music icons. It airs vintage shows such as The Lucy Show, Dick Van Dyke, Adventures of Superman, Shirley Temple, The Andy Giffith Show and more.

"We started showing music videos because no one is doing it," Kelly told me when discussing the network. "We just added a radio show. We keep adding things...there is no big corporation telling us what to do."

Joey Canyon is CEO of the network and Kantz serves as president. It is a free streaming platform that offers kids programs, talk shows, music videos, outdoor living, faith-based programming, and other family-friendly programs.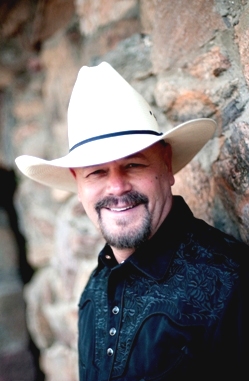 "Our faith programs are growing every day," Kelly added. "It's not preachy...one is called 'Today in Nashville' its all about the faith."

"The motivation was to create a network that was clean, then Covid started, and people had to figure out how to make money and started to make their own movies," she explained.

The pandemic gave Joey the opportunity to do what he always wanted, launch his own broadcasting network.

"It's about real-life people...lifestyles. We love working with good people," Kelly Kantz said when I asked about their motivation.

Joey Canyon is a Traditional Country award winning singer/songwriter, actor, and producer. He launched Canyon Star TV earlier this year to celebrate traditional Country and America music. His network shows exclusive programming that includes travel, sports, food, lifestyles, history, and live performance programs. Kelly Kantz is a programming expert who has worked at several networks such as RFD TV which she helped launch. She has worked with Biz Talk Radio, Biz TV and U2America Network.

Canyon Star TV also offers podcasts, animal shows, and programs such as The Dr. Ward Bond Show, The Donna Drake Show, RC's Social Saloon, The Design Tourist, Doctor & The Diva, Firehouse Kitchen, In The Studio with Ronnie McDowell, Being Martelli, Live at Billy Bob's, Woodsongs Classic and more. www.CanyonStar.tv www.JoeyCanyon.com www.KantzMedia.com
SYNDICATED COLUMN: Dr. Eunice Moseley has an estimated weekly readership of over one million with The Pulse of Entertainment. She is also a Public Relations and Business Management Strategist and Consultant at Freelance Associates, and is Promotions Director (at-large) for The Baltimore Times. www.ThePulseofEntertainment.com EVENTS: "Uplifting Minds II" Entertainment Conference (ULMII), founded by Eunice in 1999, is into its 24th year. Next events are coming to Baltimore via Zoom Saturday April 15, 2023, presented by Security Square Mall and The Baltimore Times, and Los Angeles via Zoom Saturday, November 11 2023. The ULMII event is a free entertainment conference offering a Professional Industry Panel Q&A Session, a Professional Talent Showcase and National Talent Competition (vocal, songwriting, dance and acting) where aspiring artists have a chance to receive over $17,500 valued in prizes/product/services. Log onto www.UpliftingMinds2.com, a 501 c3, for more information or to RSVP for Zoom Access email info@ThePulseofEntertainment.com.