The Pulse of Entertainment: Natalie Jean Releases Duet Single 'Je Me Demande' with Guy Roberts, Her Father Guy Robert Jean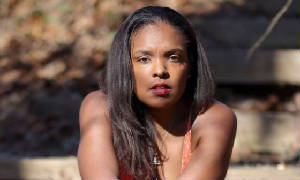 (August 22, 2023) - "He was very popular amongst the Haitians," said Natalie Jean about her father Guy Robert Jean who she duets with on her new single "Je Me Demande (I Wonder)".

Natalie is a Haitian-American. Her father was a popular ballad singer/songwriter in Haiti, who also played acoustic guitar. Once he relocated his family to the United States, Guy Robert Jean became popular in the Washington, DC area where he played in the local clubs up until his passing at the age of 78. To honor him Natalie performed a duet like Natalie Cole did with her father Nate King Cole after he passed on with his hit song "Unforgettable." Natalie Jean does an excellent job modernizing the single with her supporting vocals.

"(Natalie Cole's duet with Nate King Cole) It was the inspiration," Jean said when I commented on the likeness of the two duets. "I figured out a way to do it with music producer Alex Von Guggenberg."

Her father Guy could sing in French, English, Spanish and Creole. Natalie has the same talent, she can sing in French, English, Spanish, and Haitian Creole. She is labeled in the U.S. as an American-Country music singer/songwriter, but she also sings Jazz, Pop, R&B, Blues, World and Rock. Natalie and Guy Robert have already been nominated for a Hollywood Independent Music Award in the World category for another duet single "Smoking Ke Fan."

"My father was singing out the womb," she said with a little laugh. "By day he worked as an accountant. He had several albums come out and he did a little acting too."

"I'm a shy person," Natalie Jean said about herself when I asked. "I started out writing spiritual poetry. I debuted (as a singer/songwriter) in 2011, so it's been 12 years. It's a 24/7 job because I do have a day job. I was in real-estate for 15 years when the pandemic hit...I wasn't for the shot, so we had to part ways."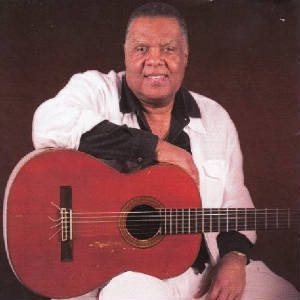 Natalie has excellent music videos too and when I mentioned this one video in particular, she said, "That was my first video for the 'Red Room Remix'. I was having fun with that one. I was letting go. It was done in Atlanta, Georgia. I was on a budget...I met a guy online and he said he had students; to use them they would be cheaper. I'm still friends with them!"

Natalie has won two gold medals and one silver medal at the Global Music Awards for her single "Heroes." She won American Artist of the Year and Best American Song for her single "I Am" at the 2021 Indie Music Channel Awards. Her single "Authentically Me" won the 2023 Montgomery County Commissions' Girl Power contest. www.Natalie-Jean.com
SYNDICATED COLUMN: Dr. Eunice Moseley has an estimated weekly readership of over one million with The Pulse of Entertainment. She is also a Public Relations and Business Management Strategist and Consultant at Freelance Associates, and is Promotions Director (at-large) for The Baltimore Times. www.ThePulseofEntertainment.com EVENTS: "Uplifting Minds II" Entertainment Conference (ULMII), founded by Eunice in 1999, is into its 24th year. Next events are coming to Baltimore via Zoom Saturday April 15, 2023, presented by Security Square Mall and The Baltimore Times, and Los Angeles via Zoom Saturday, November 11 2023. The ULMII event is a free entertainment conference offering a Professional Industry Panel Q&A Session, a Professional Talent Showcase and National Talent Competition (vocal, songwriting, dance and acting) where aspiring artists have a chance to receive over $17,500 valued in prizes/product/services. Log onto www.UpliftingMinds2.com, a 501 c3, for more information or to RSVP for Zoom Access email info@ThePulseofEntertainment.com.