The Pulse of Entertainment: 'The Marvin Sapp Radio Show' Syndicated on Superadio and Eubie Blake Cultural Center Partners with Imagination Lunchbox for STEAM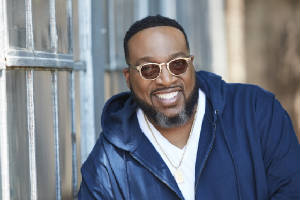 "They asked me to do a show. I did it at home. Recorded it and sent it in," said 11-time Grammy nominated Marvin Sapp about the launch of his "The Marvin Sapp Radio Show". "The radio station called and asked about syndication...said. 'You are the #2 show on the station.' I said, 'Who is #1.' And he said, 'Steve Harvey's show.' Now I am in 40 markets."

Superadio and Marvin Sapp, produce "The Marvin Sapp Radio Show" in syndication for Superadio Networks. "The Marvin Sapp Radio Show" went from a local to a major syndication show fast. It is carried by such outlets as St. Louis' Praise 95.1FM, Virginia's Praise 104.7FM, New York's WBLS-FM, Atlanta's WXJO-FM, Nashville's WENO-AM and Norfolk's WBXB-FM.


"It's a two hour show. I enjoy it...but I've never heard the show," Marvin pointed out. "When it comes on, 10(am) - 12(noon) on Sundays I'm in church."

Sapp is senior pastor, since 2003, of Lighthouse Full Life Centers in Michigan and Metropolitan Bishop for Global United Fellowship, where he oversees a collection of 150 churches in 19 states that are lead by Bishop Neil C. Ellis. Marvin's ministry started in music as a member of the Gospel group Commissioned. He went solo in 1995/1996 with the release of "Perfect Peace." He is currently promoting his album "Close" and its current single "Kind God," written and produced by Kirk Franklin. Aside from his many Grammy nominations he has four Billboard Music Award nominations and has won two BET Awards, 24 Stellar Awards and a Dove Award. His ministry has garnered him two Honorary Doctorates - in Divinity and Ministry.

"Being busy keeps you out of trouble," Sapp chuckled when I asked about his many projects. "I just published a book. 'Suitable,' on relationships/dating..."


Sapps' book looks at relationships during the dating stage from a spiritual aspect. He even plans to host relationship workshops to help guide people through finding who is "suitable."


"The Marvin Sapp Radio Show" (Superadio) offers the "Marvin's Motivational Moment" and the "Ask Marvin" segments for listeners to get consul from the Bishop.

"I'm amazed (at being the #2 show) especially since the members of my church haven't heard it either - their in church. I may beat Steve Harvey," he laughed. "I appreciate having the opportunity to use the gifts that I have."

www.MarvinSappMusic.com www.SuperRadio.com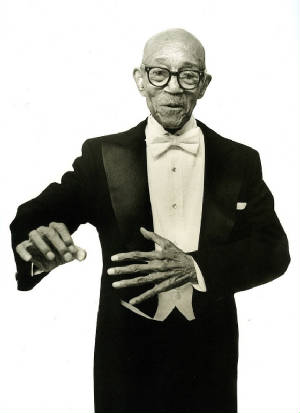 Washington, DC's Derek Price took the helm of the

Eubie Blake National Jazz Institution & Cultural Center

with a goal to expand the arts to include STEM (science, technology, engineering and math) - STEAM. He has partnered with Dr. Kerri Moseley-Hobbs and Baltimore prodigy and math wiz-kid Anthony Michael Hobbs on several projects this summer.

"We're actually broadening what we're offering to children - education and the arts," Derek said. "A new generation of STEAM to include art in science, technology, engineering and math... (For example) This summer we're offering a workshop in (the art of) filmmaking...a culinary art program."

As a result Price, who is Chairman of the Board of Directors at Eubie Blake, formed a partnership with a local prodigy, a multi-award winning actor/filmmaker Anthony Hobbs (www.Anthony-Michael.com) to host his 3rd annual Imagination Lunchbox International Children's Film Festival (ILICFF) again screening the short films made by and for kids from all around the world (USA, Australia, Qatar, Russia and Japan) that was selected by his company Imagination Lunchbox, LLC. ILICFF awarded, in April, the "Best Film Made By Kids," "Best Film Made For Kids, "Most Uplifting Film" and "Film Festival Choice" Awards. Eubie Blake is also partnering with his company to offer the "Imagination Lunchbox/Eubie Blake Filmmaking Workshops for Youth," hosted by Anthony, who has two multi-award winning short films under his belt - One Nation and Naga Pixie.

"First and foremost the rich history of African American culture," Derek said as to why he decided to host Dr. Kerri Moseley-Hobbs' "More Than a Fraction" presentation at the Eubie Blake Cultural Center. "We overcome...perseverance."

Price wants the center to teach young people that we have shown through history that we overcome our adversities and we keep going, striving and surviving. Those projects include, for science, the "More Than a Fraction: African American Heritage & Culture" presentation by Dr. Kerri Moseley-Hobbs, which is based on her scientific research into her ancestors. That research resulted in documented rich-data and a creative nonfiction book ("More Than a Fraction"), on the black experience in America slated for Saturday, August 17, 2019 from 1 - 3pm. For technology its the Imagination Lunchbox International Children's Film Festival screening short films made by and for kids from all around the world on August 17th from 3 - 5pm, as well as the Imagination "Lunchbox/Eubie Blake Filmmaking Workshops for Youth" instructing in the development and production of a short film group project on Saturday and Sunday, November 23 & 24, 2019 from 12 - 3p.m.

"Frankly it was an easy decision," Derek said about the partnerships with the three events, which are also held in partnership with The Baltimore Times Foundation, Times Community Times, Inc. "Like our story that African American story has to be told. Our story continues to evolve, not only in the arts but the history of African Americans."

The Eubie Blake Cultural Center was birth as a first of its kind "after school" program which focused on the arts. Through evolution the program morphed into a museum for original Eubie Blake items. Grammy Award nominated Eubie Blake was a pianist, composer, actor, playwright/director and songwriter who co-wrote the first hit Broadway musical directed by a black man called "Shuffle Along" in 1921. As an actor he starred in the Tony Award nominated musical "Eubie!" with tap dancer/actor Gregory Hines; Warner Brothers' Scott Joplin (1977) and Warner Bros.' Pie Pie Blackbird (1932). As a composer he is known for creating the music genre "Ragtime Jazz." His hit songs include "Love Will Find a Way," "Memories of You" and "I'm Just Wild About Harry." He was also a filmmaker for three projects for Lee De Forest - Noble Sissle & Eubie Blake, Sissle & Blake: Sing Snappy Songs and Fantasy on Swanee River. His three films are among the Maurice Zouary Collection in the Library of Congress. Blake went to college at the age of 59 studying music composition so he could write down all the songs he created in his head. He received eight honorary doctorate degrees (Howard University, Dartmouth University, Morgan State University, and University of Maryland). Eubie Blake received a Grammy nomination at the age of 80 with the album release of "The 86 Years of Eubie Blake".

www.EubieBlake.org

SYNDICATED COLUMN: Eunice Moseley, has an estimated weekly readership of over ¼ million with The Pulse of Entertainment. She is also a Public Relations Strategist and Business Management Consultant at Freelance Associates, and is Promotions Director (at-large) for The Baltimore Times. www.ThePulseofEntertainment.com. EVENT: "Uplifting Minds II," a Free Entertainment Conference held annually in Baltimore (Saturday April 20, 2019), in partnership with Security Square Mall and The Baltimore Times and Los Angeles (November/TBD). Offering an Entertainment Business panel and a talent showcase and competition (vocal, songwriting, dance and acting) with over $15,000 valued in prizes for each category. www.UpliftingMinds2.com.