The Pulse of Entertainment: Motown Gospel's Gene Moore has 'Tunnel Vision' on New Album and Folk Guitarist Livingston Taylor to Perform at the Weinberg Center September 28, 2019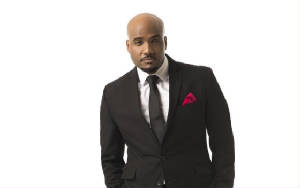 (September 10, 2019) - "I hope it crosses over, people need to hear it. I don't want to be limited reaching one audience. Even when Jesus walked, he ministered to the world," said Motown Gospel's
Gene Moore
about his powerful Urban flavored single "Won't Be Moved," from his sophomore Contemporary Gospel album "Tunnel Vision." "That song was written by a friend of mine name BJ, BJ the Chicago Kid. It's a statement of our faith, it's a Universal statement. We need something to believe in we need hope, a belief in our own strength. Life can be unfair, but I 'Won't Be Moved'"
Gene is currently on the "Just B (E)" tour of three-time Grammy nominated Brian Courtney Wilson, which arrives in Chicago September 13, 2019; Dallas, Texas on September 15th; Charlotte, NC on November 21st, and Charleston, SC on November 23rd.
"The tour's been going really good. When Brian asked me, I thought it was a church tour. When he told me we were playing venues outside the church...it's important to be outside the church," Moore said sincerely. "The vibe is different when you play venues...Christian entertainment, plus ministry. It's been awesome."
The "Won't Be Moved" single has a catchy hook that carries a powerful statement. The single has a Stevie Wonder influenced track written by Bishop Jason Nelson.
"Shout-out to Motown Gospel. They helped build this house," Gene Moore concluded.
www.OfficialGeneMoore.com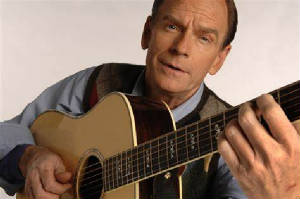 (September 6, 2019) - Billboard topping Folk guitarist Livingston Taylor is still riding high on the success of his 16th album "Safe Home" as his constant touring takes him to the Weinberg Center for the Arts (Frederick, Maryland) on September 28, 2019. Taylor is celebrating over 50 years as a professional guitarist and 30 years as a professor of music at the Berklee College of Music.


"Yes, I'm back in Maryland! I don't know if there will be any surprises," Livingston said when I asked about the upcoming concert. "What surprises my audience the most is how joyous I am in their company."

Some Folk lovers even get emotional during his performances and sing along loud and strong. Taylor's notable hits include "I Will Be in Love with You," "I'll Come Running," "Boatman," and "I Can Dream of You."

"I want to make it 'safe' for them to cry," he said when I mention the reaction of his audience to his performances. "I love seeing my audience."

He said the advice most often given to his students at Berklee is, "play with precision to see where the music lands, and practice to be less distracted by the technique." www.LivingstonTaylor.com



SYNDICATED COLUMN: Eunice Moseley, has an estimated weekly readership of over ¼ million with The Pulse of Entertainment. She is also a Public Relations Strategist and Business Management Consultant at Freelance Associates, and is Promotions Director (at-large) for The Baltimore Times. www.ThePulseofEntertainment.com. EVENT: Eunice is founder of the annual "Uplifting Minds II" Entertainment Conference (ULMII), into its 20th year. Next event dates include Los Angeles Saturday, November 9, 2019 at the Los Angeles Convention Center (511) and Baltimore Saturday April 18, 2020, held in partnership with Security Square Mall and The Baltimore Times. The free conference offers an Entertainment Business Panel and a Talent Showcase and Competition (vocal, songwriting, dance and acting) with over $15,000 valued in prizes to selected artists. Log onto www.UpliftingMinds2.com for more information or to participate as a panelist or talent call 562-424-3836.
www.GoFundMe.com/Uplifting-Minds-II-Entertainment-Conference