The Pulse of Entertainment: Discover Black Culture with Dr. Kerri Moseley-Hobbs' Traveling Exhibit and Tyscot Executive Tracy Williamson New Program Director at Rejoice 102.3FM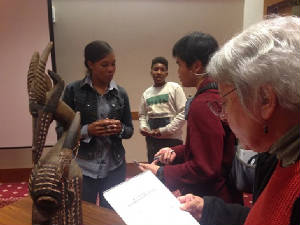 (October 29, 2019) - "Discovery of people and the world around them," said Research Author
Dr. Kerri Moseley-Hobbs
about why she hosts the
"More Than a Fraction"
African-American Heritage & Culture Presentation and the "Traveling African Artifacts Exhibit," which she brings to the community as often as she can. "Discovery and promote, it really is an excellent method to keep moving in life."
Dr. Moseley-Hobbs first journey into the heritage and culture of black people started with her research into her own heritage and culture because her maternal great-grandmother, Isabel Fraction, was orphaned. Her documented research led her to the grounds of Virginia Tech University where she learned her ancestors, the Fractions, were enslaved at the Smithfield and Solitude plantations. The last descendants of the Smithfield and Solitude plantations donated the grounds for the establishment and development of Virginia Tech. When she reached out to Virginia Tech about receiving more information on her ancestors, it seems the Boards of Smithfield and Virginia Tech were looking for Fraction descendants. So impressed was Virginia Tech's Board of Trustees by Dr. Kerri's documented research that she now serves on the Board for the plantations where they were enslaved and the University that was birthed from it all.
At the request of her son Anthony Hobbs to put the documented research in a book, Dr. Kerri Moseley-Hobbs published a creative nonfiction book "More Than a Fraction: Based on a true story," about her ancestors. It tells their story, which included their enslavement, boarding a ship that brought them to America, brothers Thomas and Othello Fraction's rebellious nature that resulted in run away slaves that fought in the Civil War, and their relocation from Virginia to Maryland. Today the Fraction brothers' names appear on the War Memorial Wall in Washington, DC as war heroes.
"At the presentations I've seen them discover their heritage," she added. "I have a traveling African exhibit, its hands on. People can touch it. When I was a little girl it was all in glass cases. Hands-on is a benefit...getting excited about history. Kids, like 7, enjoy putting on the (African) masks."
Adults enjoy her African artifacts also. At her Virginia Tech lecture/presentation there was standing room only and afterwards the artifacts, and her book, resulted in a long line of people eager to put hands-on the artifacts and buy her book for more documented details of African heritage. Her "More Than a Fraction" presentation has been hosted in book stores, libraries and colleges.
Upcoming "More Than a Fraction" presentations and traveling exhibits arrive at the Waldorf West Library in Maryland Saturday November 2, 2019 (10am-2pm), the Eubie Blake Cultural Center in Baltimore Sunday November 24, 2019 (3-5pm) and at the African-American Civil War Museum in Washington, DC Sunday May 24, 2020 (1:30 - 3:30pm). Dr. Kerri Moseley-Hobbs has presented the research from the book twice at Virginia Tech thus far, as a lecture and at the site of the cabin that is noted by the University as the living quarters of her ancestors - The Fractions.
Dr. Moseley-Hobbs is a busy lady who works at the Department of Education in Washington, DC; manages the acting/filmmaking career of her prodigy son Anthony (
www.Anthony-Michael.com
), which took him to the Emmy Awards in 2013 for a role he had in a PBS mini-series and made him a multi-award winning filmmaker. Her son's company, Imagination Lunchbox, LLC, host an annual film festival to screen and award short films made by kids, and an annual filmmaking workshop to teach kids how to produce their own projects. Aside from that, she has a vending space in a consignment shop where she sells antiques, and still manages to take the time to bring the "More Than a Fraction" presentation and exhibit to the communities that invite her. The presentations and traveling exhibit are held in partnership with Imagination Lunchbox, LLC and
The Baltimore Times
Foundation, Times Community Services.
www.ImaginationLunchbox.com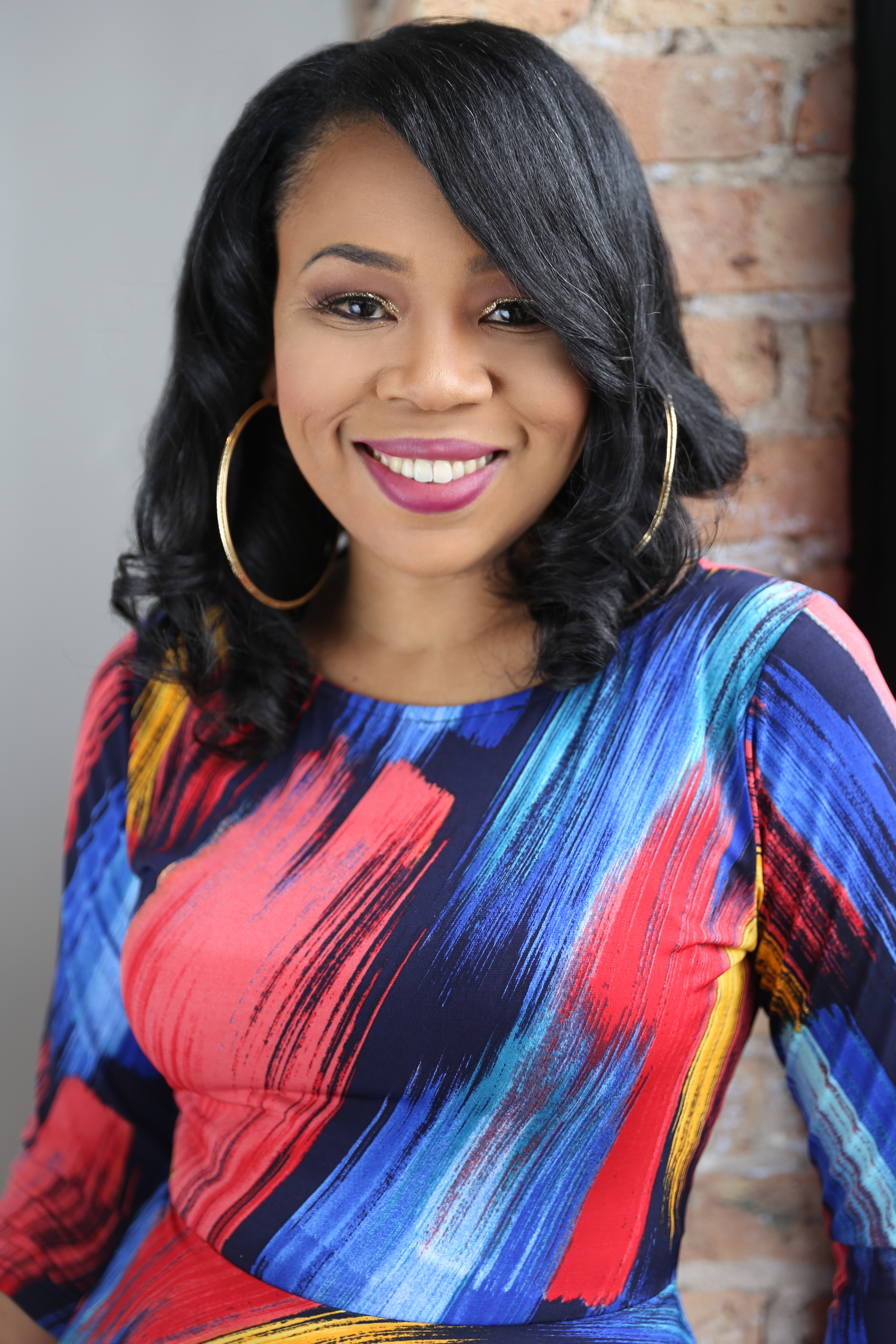 (October 25, 2019) - "It takes a level of integrity," said Tracy Williamson, the new Program Director at Rejoice 102.3FM in Chicago when asked about the rumored "payola" deals made to get songs played on radio. Williams held many management positions at Tyscot Records, before taking the job of P. D. at WYCA. Rejoice 102.3FM (WYCA) is owned by Crawford Broadcasting, founded in 1958, which owns 22 stations in 10 cities. "I am new to radio. I heard of it (payola) on the label side. Most want to win so if the door opens... It's one of those things...it allows people to walk through. It's not good...doesn't benefit."
Tracy joined the staff at Tyscot Records (Indiana) in 2000. She worked in Marketing, A&R and as Label Director. The label molded and launched the phenomenal careers of John P. Kee, Deitrick Haddon, Bishop Leonard Scott, Rance Allen Group, Shirley Murdock, the Anointed Pace Sisters, Damita Haddon, Bishop Noel James and VaShawn Mitchell.
"We both had different journeys and levels of experiences," said Williamson when asked about the previous program director's direction for the station. "I have had the chance to work with artists minute by minute. I've been in the trenches when they make the music. I hear it in the development stage...see what people want...consumers needs. That's the level of leadership skills I bring - running a label."
A Chicago native, Tracy helped manage the label for 20 years and started her own artist consulting company Tre7 Entertainment. She has worked as a publicist, artist manager, songwriter, producer and radio host. On Rejoice 102,3FM she hosts a Music Industry Segment. She is also Minister of Music for The Father's House Church and the Emmaus Christian Church - both in Indianapolis.
Tracy's plan for Rejoice 102.3FM is to grow the station from where it is.
"Things have changed with social media. Radio is different than five years ago," she added. "Our station is worldwide. You can hear us online...from apps...listen 24/7. Music is not just in your car and home....its streaming on your phone. On our website you are able to see the music video and from the app you know what songs you missed and what's coming up next."
www.Tracy7.com
www.Rejoice102.com
www.Tyscot.com
SYNDICATED COLUMN: Eunice Moseley, has an estimated weekly readership of over ¼ million with The Pulse of Entertainment. She is also a Public Relations Strategist and Business Management Consultant at Freelance Associates, and is Promotions Director (at-large) for The Baltimore Times. www.ThePulseofEntertainment.com. EVENT: Eunice is founder of the annual "Uplifting Minds II" Entertainment Conference (ULMII), into its 20th year. Next event dates include Los Angeles Saturday, November 9, 2019 at the Los Angeles Convention Center (511) and Baltimore Saturday April 18, 2020, held in partnership with Security Square Mall and The Baltimore Times. The free conference offers an Entertainment Business Panel and a Talent Showcase and Competition (vocal, songwriting, dance and acting) with over $15,000 valued in prizes to selected artists. Log onto www.UpliftingMinds2.com for more information or to participate as a panelist or talent call 562-424-3836.
www.GoFundMe.com/Uplifting-Minds-II-Entertainment-Conference