The Pulse of Entertainment: B. Howard New EP 'Loud' Coming Soon, Single 'Lose Control' Features Siggy Jackson and Platinum Boney James' 'Honestly' Tour Arrives at the Maryland Hall for the Creative Arts November 24, 2019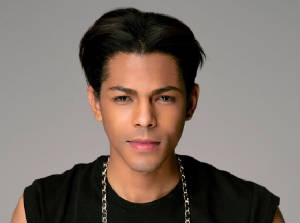 (November 12, 2019) - I like to party," said
B. Howard
, a multi-platinum selling songwriter/producer (Neyo, Chris Brown, Ciara), about his upcoming EP titled "Loud." "I like to sit and chill, have romantic evenings. It's sexy, a party song. It has nothing to do with sex, it's about having fun and letting go!"
Music is in B. Howard's blood, literally. He is the son of Grammy nominated Miki Howard ("Love Under New Management") who was under Joe Jackson (Jackson Five, Michael Jackson) management company in the 80s and his grandmother is a member of The Caravan. B. Howard started in the music industry as a music producer in 2003. He didn't release his first solo project until 2010 with the single "Dancefloor", which reached the top of the Billboard Charts. "Dancefloor" features assistance from James Poyser, Benjamin Wright and Questlove. His early clients included Teddy Riley, Mario Winans, Wyclef Jean, Chris Brown, Trey Songz, Ginuwine, Marques Houston ("MH", "Naked", "Veteran"), and Ciara. He went on to produce "I Ain't Gonna Tell You" in 2006 for Neyo, which topped Billboard 200 Chart and in 2007 Omarion and Bow Wow's "Can't Get Tired of Me", which reached #11 on Billboard Top 200 Chart. His debut album "Genesis" was release in Japan via Universal Music International.
B. Howard's latest release is a single featuring Siggy Jackson titled "Lose Control." Siggy (also known as Dealz) is the eldest son of Jackie Jackson.
"The single is from 'Lose Control' success. We're in the process of shooting the video version," B. Howard explained about his current project. "We revamped the track."
In 2013 he released his "I Do It" single. B. Howard produced LaToya Jackson's single "Feels Like Love" in 2014. In 2015 he released his debut album in North America titled "Nothing to Prove." His own single from that album, "Don't Say You Love Me," released in 2016 became a platinum seller and reached #11 on Billboard Top Dance Chart. In 2018 B. Howard had a role in the made for television movie "A Tale of Two Corey's" as Michael Jackson.
"The new 'Loud' is more of the sexy side of B. Howard that I never get a chance to show," he concluded.
www.BHowardOfficial.com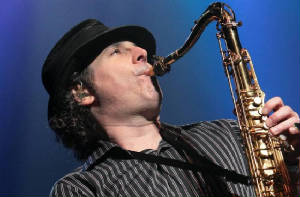 (November 8, 2019) - "In this climate music is more important," said Boney James, a four-time Grammy nominated saxophonist, about touring constantly. His current tour, "Honestly" arrives in my home-state of Maryland Sunday, November 24, 2019 in Annapolis at the Maryland Hall for the Creative Arts (MHCA). "I love it. I still love it. It's been since 1985."
Less than six months ago he performed at Rams Head on Stage in Annapolis, Maryland to two sold out crowds. Now the three-time platinum selling musician is coming back to Maryland. This performance will include his hits, as well as songs from his 2017 "Honestly" album release, which was his 16th album. "Honestly" reached #1 on Billboard and stayed there for four weeks. The title track "Honestly" features vocal assistance from Avery*Sunshine.
"I'm already working on the next," Boney said about his next album.
Aside from the "Honestly" single, the "Honestly" album also released three other singles which reached #1 on Billboard Smooth Jazz Chart - "Tick Tock," "On The Prowl," and "Up All Night." The "Honestly" album debuted at #22 on the Billboard Current Album Chart, which is noted as rare for an instrumental artist.
Since 1992 Boney James has sold over three million albums and has four certified RIAA Gold albums. In 2009 James was noted as one of three top selling Jazz artists of the decade by Billboard, along with Kenny G and Norah Jones.
"When we started touring (for 'Honestly') I went into my archives. I have 16 records. And I resurrected some older songs and fans seem to like them," Boney said. When asked what we can expect him to play on the "Honestly Tour" he said, "You have your favorites you play...If they grooving to the music that's all we want."
Boney James "Honestly Tour" heads to Alexandria, Virginia on November 25th after his Maryland Hall for The Creative Arts performance, and the ends it in Austin, Texas on November 29th.
www.BoneyJames.com
SYNDICATED COLUMN: Eunice Moseley, has an estimated weekly readership of over ¼ million with The Pulse of Entertainment. She is also a Public Relations Strategist and Business Management Consultant at Freelance Associates, and is Promotions Director (at-large) for The Baltimore Times. www.ThePulseofEntertainment.com. EVENT: Eunice is founder of the annual "Uplifting Minds II" Entertainment Conference (ULMII), into its 20th year. Next event dates include Los Angeles Saturday, November 9, 2019 at the Los Angeles Convention Center (511) and Baltimore Saturday April 18, 2020, held in partnership with Security Square Mall and The Baltimore Times. The free conference offers an Entertainment Business Panel and a Talent Showcase and Competition (vocal, songwriting, dance and acting) with over $15,000 valued in prizes to selected artists. Log onto www.UpliftingMinds2.com for more information or to participate as a panelist or talent call 562-424-3836.
www.GoFundMe.com/Uplifting-Minds-II-Entertainment-Conference