The Pulse of Entertainment: New G Lead Singer Steven Hickerson Releases Solo Single, 'Belongs To You' and Surprisingly Funny, Charlie's Angels Arrives in Theatres November 15, 2019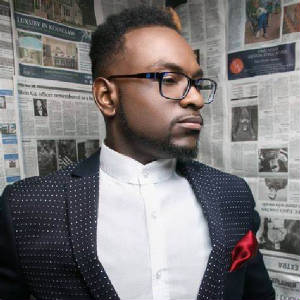 (November 19, 2019) - "The song 'Belong to You' was released October 27th. The EP is in the making to be released March or Spring. The single is streaming now," said Steven Hickerson, choir director, composer, musician, songwriter and lead vocalist for Ricky Dillard's New G Choir, about his new solo single "Belongs to You" (Gospel Renaissance/Muzik Group) and upcoming solo EP.

Steven is also lead vocalist of the new Ricky Dillard and New G single "10." Born in Louisiana and residing in Atlanta, the BMI member was handpicked by Maranda Curtis for backup vocals on her international tour.

About the release of his new single Steven said, "We will see where it takes us. It's leading up to the EP."

Hickerson has a video out that is a collection of what he has done in his ministry and with Ricky Dillard. He was studying at Dillard University in New Orleans when the Katrina hurricane hit and he moved to Atlanta where he completed his music education at Kennesaw State University. He is Praise and Worship Leader at New Hope Missionary Baptist Church. He spent 13 years as Praise and Worship Leader at Grace Community Christian Church.

"I have been a fan of Ricky Dillard's for many years. His choir has blessed my ministry for many years," Hickerson added. "I went to a few auditions for his choir. I was not accepted. I stayed persistent for about 10 years. I still kept getting 'not now.' In 2015 I received a call from one of the choir members at the moment that I had given up."

Steven said since joining the Ricky Dillard New G Choir things started progressing.

"It's been an up hill journey," Hickerson said about the New G experience. "Dillard started testing me on songs. I'm...lead vocalist on the New D '10' track. I wasn't expecting to get a lead song."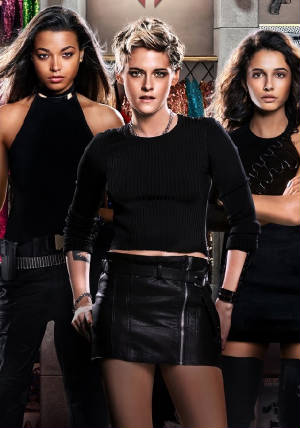 (November 15, 2019) - Sony Pictures distributes the third installment of Charlie's Angels November 15, 2019 and surprisingly it was funny thanks to Kristen Stewart ("The Twilight Saga") who stars in the action/comedy as Sabrina Wilson, a trained investigator and security expert along with Jane Kano a former MI6 Agent - played by British actress Ella Balinska (The Athena). Rated PG-13 Charlie's Angels also stars Elizabeth Banks as Susan Bosley - lead Charlie's Angel, along with Edgar Bosley, played by Djimon Hounson (Amistad). Both are veteran Angeles.


Some what based, I believe, on real issues of today, a systems engineer whistle blower Elena Houghlin, played by Naomi Grace Scott (Aladdin), gets Charlie's Angels help to uncover and stop the black market selling of wireless electric energy that is harmful to humans and therefore can be used as a murder weapon. The action packed scenes and the comedy punch-lines is the climax and what makes the film. Elizabeth Banks also co-produced the film with Doug Belgrad, Elizabeth Cantillon and Max Handelman. Banks also co-wrote and directed the film.

The ladies have been trained by Charlie, who is now retired, to provide security/protection for private clients. Charlie's replacement is about to retire as well, but he goes rogue and steal's a clients' new wireless energy to sell on the black market. Charlie's Angels is a Columbia Pictures, Flower Films, Perfect World Pictures, 2.0 Entertainment, Cantillon Company, Brownstone production.

Charlie's Angels was created by Australian screenwriter Ivan Goff and Academy Award winning television and film producer Ben Roberts. It is an adaptation of the television series "Charlie's Angels". In 2000 the first movie installment was released and in 2003 the second was released titled Charlie's Angeles: Full Throttle. The 2019 release of Charlie's Angeles also stars Emmy nominated Sir Patrick Stewart (Star Trek: The Next Generation) as John Boseley - the rogue Angel Bosley; Samuel Claflin (Hunger Games) as Alex Brock - owner of the wireless electric technology stolen by the rogue Bosley; Noah Centineo ("The Fosters"); Luis Gerardo Mendez ("The Noble Family") as The Saint - the caretaker of the "Angels"; Jonathan Moss Tucker ("Kingdom") as Hodak - the assassin hired to kill the "Angels", and Christopher Pang (Fist of Dragon) as Jonny Smith - the gangster informant protected by the "government." www.CharliesAngeles.movie


SYNDICATED COLUMN: Eunice Moseley, has an estimated weekly readership of over ¼ million with The Pulse of Entertainment. She is also a Public Relations Strategist and Business Management Consultant at Freelance Associates, and is Promotions Director (at-large) for The Baltimore Times. www.ThePulseofEntertainment.com. EVENT: Eunice is founder of the annual "Uplifting Minds II" Entertainment Conference (ULMII), into its 20th year. Next event dates include Los Angeles Saturday, November 9, 2019 at the Los Angeles Convention Center (511) and Baltimore Saturday April 18, 2020, held in partnership with Security Square Mall and The Baltimore Times. The free conference offers an Entertainment Business Panel and a Talent Showcase and Competition (vocal, songwriting, dance and acting) with over $15,000 valued in prizes to selected artists. Log onto www.UpliftingMinds2.com for more information or to participate as a panelist or talent call 562-424-3836.

www.GoFundMe.com/Uplifting-Minds-II-Entertainment-Conference