The Pulse of Entertainment: Rapper P Town Moe Signs Young Rappers 7Teen to Street Money Records, Preps for Debut Release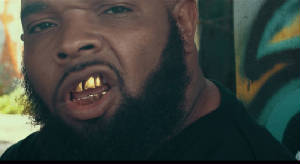 (September 10, 2021) - "I heard Tiny on a verse,' said New Orleans rapper P Town Moe about signing his sons Baby and Tiny Moe (aka 7Teen) to his record label Street Money Records. " Baby, he would always just rap with his cousins. One day he asked me if he could get in the studio to do a song. Sometimes Tiny, my youngest, would ask too. He just turned 8, but at 5 he said Daddy I want to write a song with you. I was like 'man.' One day I went to the studio and my oldest was there, he said 'Hold-up I'm working."

P Town did a duet with his eldest son Baby aka Moesos on an album project for a Father's day release. He is currently promoting 7Teen's debut single "We Lit" (Street Money Records/Black Bandana) which is accompanied by a music video. P Town Moe had 7Teen touring to promote their budding careers as rappers garnering rave reviews.

"Me and my oldest released an album on Father's Day, got a video out too, 'March Step,' which is like an anthem," Moe said. "It's off my label Street Money Records."

P Town Moe was multi-tasking at the time of our interview. He had just picked his kid up from school, was on the phone with his publicist and conducting an interview with me while driving - all at 100%. I could see that he is a very involved and loving father.

When I asked him what he wants his sons' rapping careers to look like he said, "Be among the greats. To have my kids become the names that be mentioned and respected. That's my ultimate goal. So they won't have to take the route I took to get where I'm at. I also have a 14 year-old daughter. She got a couple of songs."

As an artist P Town Moe is remembered for tracks that consist of "Rock Da Boat," "Gimme Ya Love" featuring BTK, "She My Dog" and "You Know." He is also an actor whose credits include I Got the Hook Up 2 (2019) with Master P and Romeo Miller.
SYNDICATED COLUMN: Eunice Moseley, MS, MBA, MPhil has an estimated weekly readership of over ¼ million with The Pulse of Entertainment. She is also a Public Relations Strategist and Business Management Consultant at Freelance Associates, and is Promotions Director (at-large) for The Baltimore Times. www.ThePulseofEntertainment.com. EVENTS: "Uplifting Minds II" Entertainment Conference (ULMII), founded by Eunice in 1999, is into its 22nd year. Next events are coming to Los Angeles Saturday November 6, 2021 at via Zoom and Baltimore Saturday April 16, 2022 via Zoom, presented by Security Square Mall and The Baltimore Times. The ULMII event is a free entertainment conference offering an Business Management Panel Q&A Session, a Talent Showcase and Talent Competition (vocal, songwriting, dance and acting) where aspiring artists have a chance to receive over $16,000 valued in prizes/product/services. Log onto www.UpliftingMinds2.com for more information or to RSVP.
www.GoFundMe.com/Uplifting-Minds-II-Entertainment-Conference