The Pulse of Entertainment: Doug Williams, Launched DLW Music Group, Release Holiday Single 'An Unusual Child'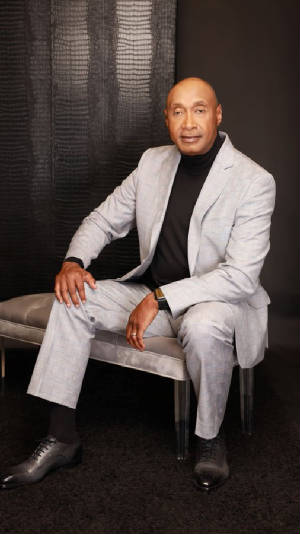 (December 2, 2022) - "I remembered I met Gerald," said Billboard chart topper Doug Williams (The Williams Brothers) about his "An Unusual Child" (DLW Music Group) single featuring Grammy winning saxophonist Gerald Albright. "I contacted him to do a song. When I first started writing the song, I was having conversations with Kirk Whalum, but he couldn't do it. I appreciate what he (Gerald) did, just the vibe. In writing it I could hear a Jazz sax."

Doug Williams' new single is off of his new record label DLW Music Group. He was CEO of Blackberry Records for 28 years before retiring in 2019 to start his own label during the pandemic. While head of Blackberry Records the label accumulated seven Grammy Award nominations and 19 Stellar Awards, and signed Bishop Paul S. Morton, The Canton Spirituals and of course The Williams Brothers who garnered five Grammy Award nominations and released 42 albums! The Williams Brothers were also inducted into the International Gospel Music Hall of Fame. The Williams Brothers was formed by Doug's father in 1960, Doug was four years old.

"Even though I was the youngest for some reason my parents entrusted me. I was a little mature for my age...this was before the label," Doug Williams told me when asked. "Once we decided to start our own record label (Doug was 31) it was natural that I be CEO. My mother and father really believed I'd do the right thing and I did."

Doug Williams, a Jacksonville, Mississippi native, started his solo career in 1995 as an Urban Contemporary Gospel singer/songwriter. The "An Unusual Child" single is off of his upcoming "Colour of Love" album to be released in 2023. His solo releases consist of "Heart Songs" in 1995 (Blackberry Records) which garnered a Grammy nomination, "When Mercy Found Me" in 2003 (Blackberry Records), and "Good Graces" in 2005 (Orchard Records).

"'Colour of Love'...is so needed, there is so much hatred, division, and negativity in the world - it needs love," Williams said. "Songwriting is a God given gift and talent."

About the single Doug said, "I heard the preacher talk about an unusual child and I wanted to write about Christ, an unusual child. When I started to write the song, the lyrics started flowing. The task put upon Him - savior of the world."

The single, co-produced by Stan Jones, has some beautiful background vocals, when I asked about them Doug said, "I wanted to introduce Gerald at the beginning...then the background vocals in the first chorus...and then me. Vocals are Stan, who is co-producer and Sara Gaines."
SYNDICATED COLUMN: Dr. Eunice Moseley has an estimated weekly readership of over one million with The Pulse of Entertainment. She is also a Public Relations and Business Management Strategist and Consultant at Freelance Associates, and is Promotions Director (at-large) for The Baltimore Times. www.ThePulseofEntertainment.com EVENTS: "Uplifting Minds II" Entertainment Conference (ULMII), founded by Eunice in 1999, is into its 24th year. Next events are coming to Baltimore via Zoom Saturday April 15, 2023, presented by Security Square Mall and The Baltimore Times, and Los Angeles via Zoom Saturday, November 11 2023. The ULMII event is a free entertainment conference offering a Professional Industry Panel Q&A Session, a Professional Talent Showcase and National Talent Competition (vocal, songwriting, dance and acting) where aspiring artists have a chance to receive over $17,500 valued in prizes/product/services. Log onto www.UpliftingMinds2.com for more information or to RSVP for Zoom Access email info@ThePulseofEntertainment.com.
www.GoFundMe.com/Uplifting-Minds-II-Entertainment-Conference