The Pulse of Entertainment: Media Personality Deniece Barnes Celebrates 15 Years in Radio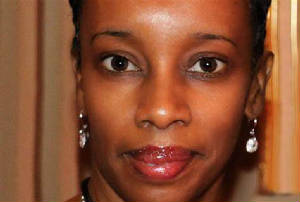 (February 10, 2023) - "It's something different...radio magazine," said Deniece Barnes, who is celebrating 15 years as a radio host and seven as a syndicated radio host. "We have six different segments...we reach many different people."

Barnes started her career in radio in 2008 on WVOL 1470AM and went on to co-host on WLAC Nashville's Heritage Station on 102.1FM "The Light". Today Deniece has her own radio show, "In the Know," with a magazine format that can be heard nationally in syndication. Locally in her hometown of Nashville, Tennessee "In the Know" can be heard on WFRN Radio Free Nashville's 103.7FM and 107.1FM on Fridays from 9 - 11am. The show is produced by Crosswind Media Advertising and radio executive Sedgewick Lloyd. The six segments are entertainment, health, food, fashion, lifestyles and community affairs. During intermission she plays Smooth Jazz and R&B.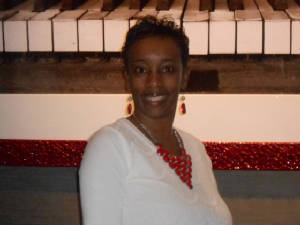 "My favorite topic is community affairs," she told me when I asked. "I am always an advocate for anything positive and for our youth...I've been mentoring to young girls."

The "In the Know" show is the only black hosted radio magazine show of its kind in Nashville. It also airs on stations in Chicago, Memphis, Rochester, NY, and Burlington, VT. Deniece has interviewed an array of iconic individuals that include Tavis Smiley, Jay Leno, Roland Martin, Lou Gossett, Jr., Keke Palmer and Sherri Shepherd.

"I've been in syndication...last six or seven years," Barnes admitted. "We are working on a 2023 fundraiser to benefit Alzheimer's, cancer and youth violence." www.CrosswindMedia.org
SYNDICATED COLUMN: Dr. Eunice Moseley has an estimated weekly readership of over one million with The Pulse of Entertainment. She is also a Public Relations and Business Management Strategist and Consultant at Freelance Associates, and is Promotions Director (at-large) for The Baltimore Times. www.ThePulseofEntertainment.com EVENTS: "Uplifting Minds II" Entertainment Conference (ULMII), founded by Eunice in 1999, is into its 24th year. Next events are coming to Baltimore via Zoom Saturday April 15, 2023, presented by Security Square Mall and The Baltimore Times, and Los Angeles via Zoom Saturday, November 11 2023. The ULMII event is a free entertainment conference offering a Professional Industry Panel Q&A Session, a Professional Talent Showcase and National Talent Competition (vocal, songwriting, dance and acting) where aspiring artists have a chance to receive over $17,500 valued in prizes/product/services. Log onto www.UpliftingMinds2.com for more information or to RSVP for Zoom Access email info@ThePulseofEntertainment.com.
www.GoFundMe.com/Uplifting-Minds-II-Entertainment-Conference