The Pulse of Entertainment: Saxman Shawn Raiford Releases 'Forever' Single from the Upcoming Album 'The Next Step'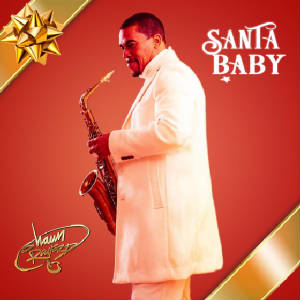 (May 2, 2023) - "I'm a huge Sade fan. I wanted something that represents Sade...I wanted that vibe," said Urban Jazz saxophonist Shawn Raiford about his new single "Forever," which was released for Valentine's Day, from his upcoming album "The Next Step." "It has drums coming in...from there we pieced it together. It took a few months to get it like I wanted it."

The single "Forever" features Andre Delano on sax and Quintin Paris on vocals. The single was written by Shawn, Ashley Jemison and Grammy winning Derek Allen (Janet Jackson). Raiford is also fluent in playing R&B, Gospel, Pop, and Rock music.

"I didn't start playing the sax until 35 years-old," he told me when I asked why this upcoming album is only his second. "My grandmother had a celebration at church...she raised me. My aunt asked what I wanted to do. I laughed and said a sax solo. We all laughed. My aunt showed me the program and had Shawn Raiford on sax. I asked her who was that? I went and got a sax. The only thing I had to play was 'When the Saints Go Marching In.' I released my first album 'Man with a Horn' when I was 55 years old in 2020. I'm 57 now, this is my second album."

Shawn and his band, Shawn Raiford Experience, have been performing in Northern California since he started playing the sax. His performances garnered him a Best Live Performance at the Sound of Soul, a Hope Award for Best Jazz Performance, a Sammie nomination for Best Jazz Artist, and a Best R&B Band at the Northern California Entertainers Music Awards. His debut album "Man with a Horn" reached #22 on the Soul-Jazz Chart. Last year he released a Christmas single "Santa Baby."

Shawn Raiford and his band just finished a tour that started in February and ended April 16th. Log onto www.ShawnRaifordSax.com for more upcoming performances.
SYNDICATED COLUMN: Dr. Eunice Moseley has an estimated weekly readership of over one million with The Pulse of Entertainment. She is also a Public Relations and Business Management Strategist and Consultant at Freelance Associates, and is Promotions Director (at-large) for The Baltimore Times. www.ThePulseofEntertainment.com EVENTS: "Uplifting Minds II" Entertainment Conference (ULMII), founded by Eunice in 1999, is into its 24th year. Next events are coming to Baltimore via Zoom Saturday April 15, 2023, presented by Security Square Mall and The Baltimore Times, and Los Angeles via Zoom Saturday, November 11 2023. The ULMII event is a free entertainment conference offering a Professional Industry Panel Q&A Session, a Professional Talent Showcase and National Talent Competition (vocal, songwriting, dance and acting) where aspiring artists have a chance to receive over $17,500 valued in prizes/product/services. Log onto www.UpliftingMinds2.com, a 501 c3, for more information or to RSVP for Zoom Access email info@ThePulseofEntertainment.com.