February 6, 2009

Teri Hatcher takes on three voices in the new 3D animation release, Coraline
By Eunice Moseley
The Pulse of Entertainment - Feb. 6, 2009

On February 6, 2009 Focus Features presents Coraline, a Laika Entertainment - in association with Pandemonium, feature animation film. Coraline is a 3D "stop-motion" animation of a children's book "Coraline" written by Neil Gaimen.

"In 1990 I started writing Coraline...then I moved to America and I had one third of a book at the time," Gaimen said about when he started to write down the story he created for his children. "Each night I would write 50 to 100 words, essentially a page a week."

The idea for the book, the story of an eleven year-old girl who is being a bit neglected by her hard working parents, while dealing with a new home and neighborhood, and is then enticed by an alternative family through a hidden door in the new home, a family that turns out to be monstrous, came from his first daughter who at the time asked him to tell her a story like that.
Dakota Flanning (The Secret Life of Bees) is the voice of Coraline, Robert Bailey, Jr. (The Happening) is the voice of her bother-some neighbor Wybie Lovat; Keith David is the voice of the neighbors cat; John Hodgman is the voice of the father (and other father), and Teri Hatcher (Desperate Housewives) is the voice of her busy "real mother," her doting "other mother," and the "dangerous/monster mother."

"It's my first animation movie and I always wanted to be in an animation movie. I got to play three different levels of people," actress Teri Hatcher said about getting the role of the mother. "I wasn't familiar with the book, but I was familiar with Neil as a writer."

The Coraline movie was directed by Henry Selick (who is also co-producer and screen writer) and it has the influence of his dark film, The Nightmare Before Christmas.

Coraline could be considered by some, like myself, to be too dark for some young kids, so I suggest to parents see the film first (because it is an animation for adults) and then make the decision to let them see it. The new 3D may even be a bit frightening to young kids as well.
That aside though, the film was very entertaining from beginning to end and for those who read the book, it even has new characters, and twist and turns that you will not want to miss.

The best part of Caroline, to me, is its message to kids, that "the grass is not always greener on the other side" and of course its 3D experience! Not only can you wear the glasses later as shades, but the 3D is amazing, to see things and people on the screen that seem to come out at you, as close as inches away. I had to take the glasses off just to make sure it wasn't real.

"I believe Henry added the 3D so the 'other' world was different from the real world," Neil said when asked about the use of the 3D.

Coraline is MPAA-Rated PG (for thematic elements, scary images, some language and suggestive humor). www.coraline.com
The Pulse of Entertainment - Feb. 13, 2009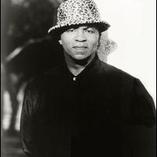 Norman Connors is back with 'Star Power'
By Eunice Moseley

The man that brought "Quiet Storm" and "You are my Starship" to the airwaves, Norman Connors, is back with a powerful album release on his "indie" label Star Ship Records in partnership with Shanachie Entertainment. The CD titled "Star Power" features the vocals of Peabo Bryson, Howard Hewitt and Christopher Williams, and musician help from Bobby Lyle and Ray Parker, Jr.

"I was working on this project for three years," Norman points out. "I figured if you are a real star you have power. Just about all my friends are stars and feel blessed."

Connors goes on to say, "My friends are writers, musicians, and singers. Peabo is one of the great voices."

Grammy Award winning Peabo sings one of Norman's classic songs, "You are my Starship," like only Peabo can sing it. Guitarist Ray Parker Jr. makes his instrument sing Michael's Jackson's 1979 hit, "Rock with You." One of Norman Connors recording artists Danny Boy can be heard on "You take my Breath Away." Howard Hewitt and another Connor's artist Antoinette Manganas sing a duet on "Where do we go from here." Antoinette can also be heard on a funky version of "Sweetest Taboo" and the piano driven "Walk on by." Keyboardist Bobby Lyle and vocalist Christopher Williams is on the finger popping "Used to be.

"I want to expose Norman Connors," he said about this album.

Connors was 16 when he performed with legendary jazz saxophonist John Coltrane in New York as a drummer. In 1972 in his late teens he became a producer and discovered (and worked with) Phyllis Hyman, Angela Bofill, Dee Dee Bridgewater and Jean Carne. Norman went on to become a multi-platinum producer and instrumentalist. In 1976 he teamed up with Michael Henderson - who teams with him on this project - and created his signature song, "You are my Starship."

"I did about 30-40 concerts this year," Norman said when asked what he has been doing. "I feel like I am not just a producer and songwriter, but the ambassador of music. I am really for putting music back into schools."

For those who are not familiar with Norman Connors listen to the piano driven "Stormin' Norman" on the "Star Power" CD. For those who are fans and know Connors work then this CD is a perfect gift for you and your loved one, especially since it is released February 14, 2009 on Valentine's day.
Michael Jai White stars in the cable hospital drama 'Wonderland'

Deemed too intense for network television the new hospital drama Wonderland starring Michael Jai White (The Dark Knight), Michelle Forbes (HBO's In Treatment), Billy Burke (My Boys), Dax Griffin (Bold and the Beautiful), Martin Donovan (Ghost Whisperers), Ted Levine (Monk) and Patricia Clarkson (Vicky Christina Barcelona) can now be seem on cable's Direct TV - The 101 Network on Wednesdays at 10 p.n. ET/PT.

Wonderland is about the lives of doctors and Michael plays the part of the head doctor of Rivervue, a fictional New York psychiatric hospital. Wonderland first aired on ABC in the spring of 2000 and was met with critical praise and controversy.

"I have a great role, head of ER," Michael told me about his character. "I am known for bronze (muscle) roles, but in this I play an intelligent role instead. I was offered the role by Peter Berg (series creator/writer/producer) who created this role for me. This role is closer to my personality. I was a single dad (too)."

Peter Berg is known for his work on the movie Hancock and he feels that Wonderland gives viewers another chance to see these characters lives, aside from the lives of the patients.

Michael Jai White was a teacher who taught and dabbed in acting before putting all his time and effort into making it a career. He said before he left his students he made a lesson plan out of the book "To Kill a Mockingbird." The plan examines how to look at the world from someone else's eyes and to stand in their shoes. The funny thing White points out is his first acting role, as a full time actor, was in the play "To Kill a Mockingbird."

Wonderland is surely an intense drama, but the story lines and acting is so good it will keep you coming back for each episode. I do hope to see it on network television for it is just as intense and informative about its environment (psychiatric hospitals) and any of its kind (like CSI or ER) that you begin to feel for the doctors who has to deal with the patients.

The series is also produced by Ron Howard, Brian Grazer and Tony Krantz. It is a Touchstone Television ABC Studios/Imagine Television production.
The Pulse of Entertainment - Feb 20, 2009

Jermaine Dupri and producer/songwriters Tricky Steward, Johnsta' Austin and Manuel Seal give advice at recent ASCAP 'Hitmakers' panel

By Eunice Moseley
Recently at the Musicians Institute in Hollywood ASCAP held a free "Hitmakers" panel with award-winning multi-platinum artist/producer/songwriter Jermaine Dupri and producers/songwriters Johnsta' Austin (Mariah Carey's "Shake it Off"), Manual Seal (Usher "My Boo", Mariah Carey "We Belong Together"), and Tricky Steward (Rihanna's "Umbrella" and Beyonce's "Single Ladies"). Hosted by Billboard magazine's Senior Editor Gail Mitchell the "hitmakers" gave advice to the standing room only crowd of press, singers, songwriters and producers.
"I do most of my work with JD (Jermaine Dupri)," Johnsta' tells the crowd. "We're in Vegas working with Usher ….he made me writer a verse 2 -3 times."
Johnsta' goes on to say that eventually he wrote a verse that JD liked and admitted that it "was" a better verse than the other versions.
In answer to a question about writer's block Jermaine Dupri admitted, "I get it all the time, like I said I don't writer nothing down. If I get a song, 80% and I can' finish it in a week, I throw it away."
Johnsta' added that he wrote Chris Browns' "With You" in twenty minutes.
"Inspiration is the key," JD said in honesty. "When I was young I begged Manual (Seal) to let me work with him. He opened me up to a different world. I then pushed Manual to write (with me) his first 'feel-good' song, Xscape's 'Understanding.'"
When asked if they know when a song is a hit Tricky Steward admitted that there was a spark while writing the "Umbrella" song, but he just didn't know that "Single Ladies" would be a hit.
The panel talked about how they work with artists (writing song for them): is it the artist that inspires the songwriter/producer or is it the producer/songwriter who inspires the singer?
"If I'm going to do a record with you, you gonna' do what I know you can do," Jermaine Dupri points out. "All my songs are taylor-made for the artist. I take pieces of their personal story…I party every day and writer every 30 minutes. I am most inspired from the clubs…the artist comes with me and I feed off them."
Dupri said his first song was Kriss Kross's "Jump." Johnsta' said he started in the industry as an artist at RCA Records. He was dropped and he began to write songs as a way of staying in the "game." His first song was Tyrese's "Sweet Lady."
Established in 1914, ASCAP is the first and leading U.S. Performing Rights Organization (PRO) representing the world's largest repertory totally over 8.5 million copyrighted musical works of every style and genre from more than 340,000 songwriter, composer and music publisher members. ASCAP protects the rights of the members and distributing royalties based upon surveyed performances. ASCAP is the only American PRO owned and governed by its writer and publisher members.
The 40th NAACP Image Awards celebrates 100 years of service to people of color
Last week the NAACP held its 40th Image Awards in Los Angeles, aired live on Fox TV, and had Tyler Perry and Halle' Berry as hosts (Randy Jackson and Access Hollywood's Shaun Robinson hosted the Image Award luncheon). Aside from celebrating 100 years of service by the NAACP, the event showcased several groundbreaking moments, such as the stirring performance by Jennifer Hudson and her emotional acceptance speech for winning the Outstanding New Artist Award, and the beautiful performance by Beyonce' of her newest single "Halo."
The NAACP also took the time to honor Elizabeth Catlett-Mora, Jonathan Green and Sam Gilliam with the Key of Life Award for their work in human rights and social justice; former Vice President Al Gore and Dr. Wangari Maathai both received the Chairman's Award, and Russell Simmons received the Vanguard Award.
"At this point of time in American history the NAACP has to push even harder than it did before," artist/producer/songwriter Will.i.am said backstage. "Blacks being able to vote and Obama in the White-House…!! Quincy Jones, Berry White and Berry Gordy forced America to acknowledge black artists."
That is exactly what the NAACP Image Awards has been doing for 40 years, acknowledging black artists and artists of other colors.
In case you missed the show other winners included Hill Harper for Outstanding Actor in a Drama (CSI: NY); Tracee Ellis Ross for Outstanding Actress in a Comedy Series (Girlfriends); Beyonce' Outstanding Female Artist; House of Pain Outstanding Comedy Series; Sean Combs for Outstanding Lead Actor in TV Drama (A Raisin in the Sun); Taraj Henson for Outstanding Supporting Actress in a Motion Picture (The Curious Case of Benjamin Button); Jamie Foxx for Outstanding Male Artist, and Will Smith for Outstanding Actor in a Motion Picture (Seven Pounds).
The NAACP (National Association for the Advancement of Colored People) was founded on February 12, 1909 and is the nation's oldest and larges civil rights organization. Its half-million adult and youth members throughout the United States and the world are the premier advocates for civil rights in their communities and monitors equal opportunities in the public and private sectors.
The Pulse of Entertainment - Feb 27, 2009

Charlie Wilson gets with Hip-Hop and Urban's legends on newest album release on Jive Records

By Eunice Moseley
"So many people like my music …and Hip-Hop has embraced me," said legendary front man for the Gap Band, Charlie Wilson, when asked about the major Urban/Hip-Hop influence on his new CD project, "Uncle Charlie," on Jive Records.
Charlie Wilson is also known as "Uncle Charlie" in the Hip-Hop world thanks to his God-son Snoop Dogg.
"(Uncle Charlie) Came from Snoop Dogg," Wilson said. "So the reason why Hip-Hop calls me Uncle Charlie is because they respect me."
Charlie, who is recovering from successful prostate cancer treatment, deserves a lot of respect for this CD recording because it is proof that age is just a number. It proves that no matter what your age is you can still be on top of what's happening right now. Charlie Wilson does that on the album.
The single off the "Uncle Charlie" CD is "There goes my Baby" co-written by Babyface and Calvin Richardson. There is also one of my favorites, "Shawty come back," which has an "Urban" R&B flavor, what R&B is today.
"Let it Out," featuring Snoop Dogg is a handclapping dance number where Snoop free-styles. According to Wilson when he was letting Snoop listen to the song his God-son starting rapping and Charlie decided to keep it in.
"We recorded songs for every genre," Charlie points out.
There is the song "Musta Heard" which has a European feel to it with its India influence track blended with Urban R&B/Hip-Hop vocals resulting in a very hot project, another one of my favorites. Then there is the sweet "Love, Love, Love" with its Urban R&B rhythm that makes you want to fall in "love."
On "Thinkin' of You" you get a throw-back from the "You Dropped a Bomb on Me" days with a twist of Contemporary R&B; "What You Do to Me," another sweet love song, is another favorite of mine, along with, "Super Sexxy," featuring T-Pain and Jamie Foxx., a hot collaboration piece that "has to be" included as a future single. Some other producers on the "Uncle Charlie" release are the Underdogs ("No Air," Chris Brown) and Gregg Pagani (LeAnn Rimes).
For more on Wilson or to heard what's on the album visit his MySpace at www.myspace.com/charliewilson
The Pulse of Entertainment - March 13, 2009

Broadway's Heather Headley releases first Gospel CD, 'Audience of One'

By Eunice Moseley
"It's something I always wanted to do," Tony Award winning actress/vocalist Heather Headley said about her first Inspirational album. "So it worked out with EMI (Gospel)...I had a deal with God, 'when you think I am ready, I will do it'."
Headley did it in a mighty way with "Audience of One." The album takes Inspirational and Gospel lyrics and blends them with contemporary sounds that can only be labeled "Heather Headley." Her powerful vocal ability is something that those who hear her say is one of the best voices in the "world."
"It's me, it's me…Pop/Gospel," Heather said about her style on this CD. "You can listen to it on the road."
The Obama's thought highly of her recently when Heather was asked to perform at their pre-inauguration event, "We Are One." She sang "My Country Tis of Thee" with Josh Groban.
"I was proud to be an American that day," Headley said of her experience singing before the first African-American president of the United States and a world-wide audience. "It was more God's decision. I felt honored by it, to be a part of that moment in time…as an immigrant coming to America. I will be 99 years-old telling my children that story!"
"Audience of One," includes a duet with Smokie Norful (her label mate) on a cover of Lionel Richie's "Jesus is Love." The song is so difference from the original I didn't realize until mid-song that it was Lionel Richie's "Jesus is Love."
"EMI said 'what about 'Jesus is Love?' …I said what can I bring to it," Heather recalls of her decision process of whether to do a cover song. "I said, 'ok' but I have to do it as a duet'."
When you do a successful and enduring cover song, she told me, you "have to make it your own." Born in Trinidad and raised in Indiana (now a U.S. citizen) Heather lived below a small church, a church that she eventually sang in. She, as with Whitney Houston, Toni Braxton, Fantasia and Aretha Franklin, grew up in Gospel music.
In 1997 after college she obtained a role on Broadway in Elton John and Tim Rice's "The Lion King" as Nala. That role leads to the lead role in John and Rice's "Aida." Her role in "Aida" garnered the Tony Award for Best Actress in a Musical.
In 2002 Heather left Broadway to record her debut album, "This is who I am," on RCA Records produced by Jimmy Jam and Terry Lewis, Shep Crawford and others. The album gave us the two hits "He Is" and "I Wish I Wasn't," the later song garnered a Grammy Award nomination. Her sophomore album on RCA Records in 2006 "In My Mind" was produced by hit-makers such as Jimmy and Terry, Crawford, Lil' Jon and Warryn Campbell. The title track "In My Mind" reached number one on the charts.
Also included on "Audience of One" is "Zion," one of my favorite songs on the CD, which she co-wrote with producer Keith Thomas (CeCe Winans, Yolanda Adams). My other favorites include "Simply Redeemed," "I Know the Lord will Make a Way," "Here I am to Worship" and Fred Hammonds' "Running back to you."
To learn more about Heather or take a listen log onto http://www.myspace.com/heatherhedley.
The Pulse of Entertainment - March 20, 2009

Jazz singer Mary Talbot Fee releases 'Midwinter Night's Dream' in four fluent languages

By Eunice Moseley
"This album is a reflection of who I am," vocalist/songwriter Mary Talbot Fee says about her debut Jazz album "Midwinter Night's Dream" (Sketchin Records). "I have a long history figure skating and as a modern dancer. My mother was an opera singer."
Mary Talbot gives the listen so much in this album, difference styles of Jazz and different languages. She recorded some of the seventeen songs CD in French, Italian, Portuguese, and of course English. Rob and Amber Whitlock produced most of the album.
Fee's voice puts you in a trance as you visit the different eras of time because of her versatile styles on the CD. The title of the CD, "Midwinter Night's Dream," is a great metaphor of what the listener will find.
My favorites are "Nuages," which has a through-back sound from Vaudeville times, sung in French, with music driven by a lovely violin (Charlie Bisharat); "Anema E Core," sung in Italian, is a sweet song which features echoing baritone vocals and a great piano solo (Rob Whitlock); "Inverno Di Gielo," sung in Portuguese, has a lovely blend of vocals; the title song "Midwinter Night's Dream" is a nice song to sing a child to sleep and it also creates great mental images while listening, and "I will wait for you"
To learn more about this new voice in Jazz log onto her website www.MaryTalbotFee.com.
~~~~~
New children's book has kids thinking about their future and the possibilities
"I Will Be A Teacher When I Grow Up," the first book in a series of "I Will Be" books, is written by marketing/advertising expert Willa Robinson through Knowledge Power Communications, a publishing company.
"Since I started I have been getting referrals to publish other books," author/publisher Willa Robinson said about her company, Knowledge Power Communications. "Everything is done in-house. It is challenging working a full time job."
Willa is still Director of Advertising at the historical African-American owned weekly newspaper, the L.A. Watts Times. On January 5, 2005 she wrote in her journal "today is the first day of the rest of my life. I will now do what God has purposed me to do." That day she survived a train crash that killed eleven people and seriously injured 180 people, and Robinson was one of the 180.
That "purpose" was to write kids books for not only African-Americans like herself, but to all races of children. Her first series book, "I Will Be A Teacher When I Grow Up," will be available and in bookstores April 1, 2009. It is a book targeted to children 4 – 8 years-old, but really should be read to them by an adult or older person.
The illustrations and characters in the book vary in race and are very detailed and real in imagery.
"Kids don't see race," Willa adds.
In the book the kids will be introduced to Ms. Hamilton, the teacher telling a story of how she became the first college graduate in her family; Mr. Dale Johnson, who was inspired by his teacher, is a college student looking to be a teacher; Mrs. Tunley a retired teacher, and Mrs. Perdomo, a high school teacher who was inspired by her uncle who is also a teacher, all while looking at the very creative and inspiring pictures.
Other books already on the way are "I Will Be A Lawyer When I Grow Up," "I Will Be A Doctor When I Grow Up," and "I Will Be A Nurse When I Grow Up." You can purchase the "I Will Be A Teacher When I Grow Up" book in advance on the website www.knowledgepowerinc.com.
The Pulse of Entertainment - March 27, 2009
Soul/Jazz guitarist Paul Jackson, Jr. will have you laid back with his latest CD on Branch Records

By Eunice Moseley
Paul Jackson, Jr. is as well known - and in demand - in the entertainment industry as a guitarist as Stevie Wonder is known as a song writer. Jackson, who has played for just about every major player in the music industry (Michael Jackson, Quincy Jones, Rod Stewart, Barbara Streisand, Yolanda Adams, Queen Latifah, Dave Koz, and Ella Fitzgerald and for events such as NAACP Image Awards, Grammy Awards and American Idol), has just released his seventh album, "Lay it Back." The CD, release on Branch Records, is literal melting-pot of class A selections of Contemporary (R&B, Soul, Pop and Urban) Jazz.
"The jobs have been high-profile," Paul Jackson, Jr. said about his busy schedule and high-demand. "I do American Idol three or four times a week and do sessions or other projects the rest of the time). I just did the Image Awards"
It's been six years since Paul scored his number one Contemporary Jazz single, the cover of Motown's "It's a Shame." He is one of the most recorded guitarists who have played on more than a thousand albums.
"This album is number seven, it's been a while," Jackson laughs about the last time he released a CD of his own. "I am launching a label at the same time."
The "Lay It Back" CD has 14 selections and he has the help of his son, Paul III, 17 and daughter Lindsey, 21. Paul Jackson, Jr. did covers of Stevie Wonders' "Don't You Worry 'Bout a Thing" and Lionel Richie's "Easy (Like Sunday Morning) and he had the assistance of Bobby Lyle on "2 for 10,000," a finger popping number and he wrote a song for Luther Vandross, "A Ballad for Uncle Ronnie," which is a lovely slow-dance selection.
Aside from those already mention my other favorite selections on the "Lay in Back" CD are "Hit It," a number he did with his son, which has a futuristic track accompanying; "To Be Like Him," a sweet love song; "Bay Shore Drive," which is a must for those long drives on the highway and "The Workout," great for, guess what, working out.
Others contributing to the project include Patrice Rushen on piano, Jeff Lober, Rex Rideout, Jeff Carruthers, Cornelious Mims, Alex Al (bassist), James Reese vocalist on "Can This be Real," Ray Brown (of Earth, Wind and Fire) and The Rickey Minor Band.
For more information on Paul Jackson, Jr. log onto his website www.PaulJacksonJr.com.
The Pulse of Entertainment - April 3, 2009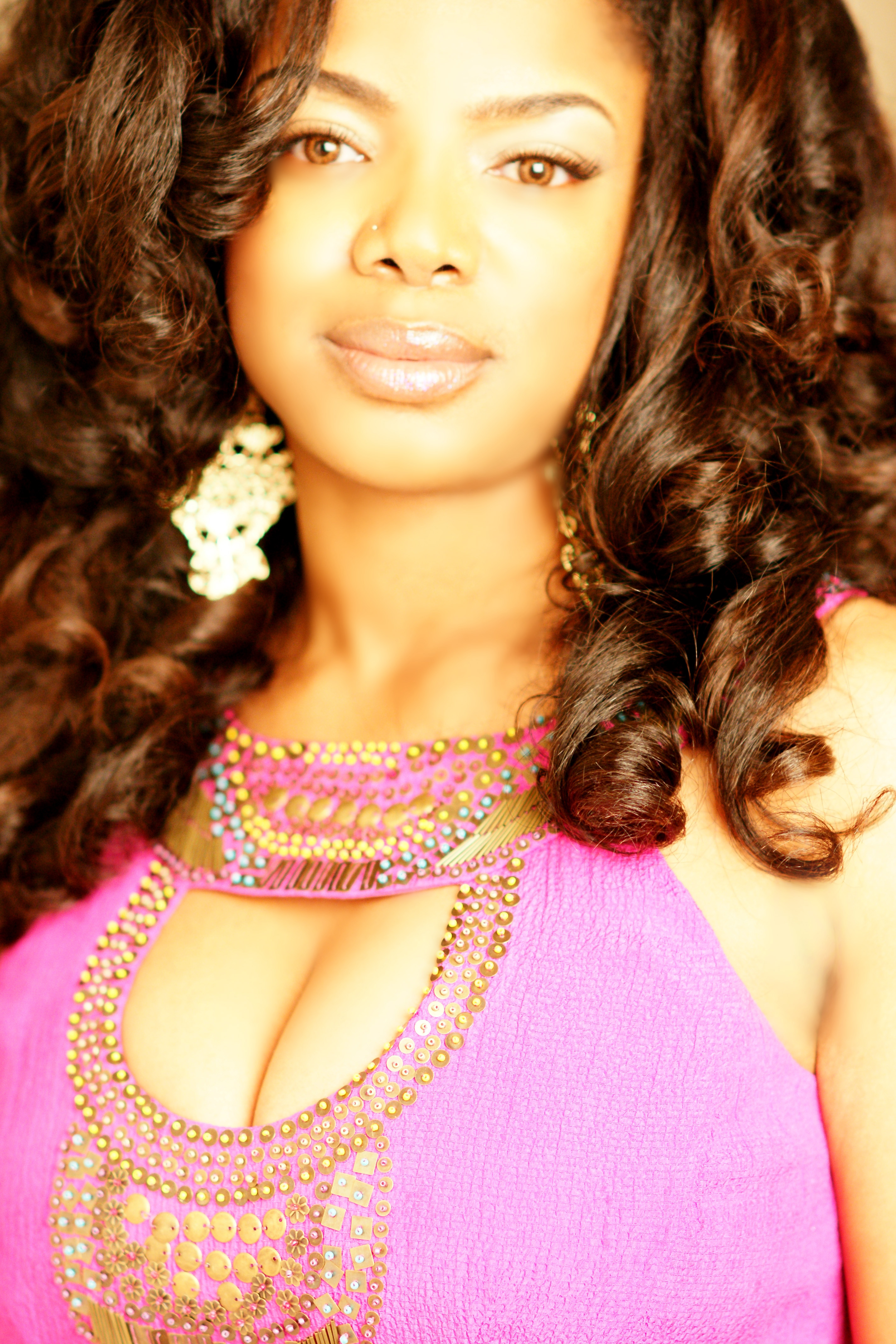 Leela James does it again with Shanachie on new Soul project
By Eunice Moseley
Singer/songwriter Leela James' gusty Soulful voice has garnered her a reputation as a 21st century leading female Soul singer. Born in Los Angeles, where Gospel music was the norm in her life, Leela recently released a new Soul/R&B project, "Let's Do It Again," on Shanachie Entertainment.

The album of cover songs was recorded live with her band.

"I was about 15 in junior high school when I knew I had an old soul," Leela James said about when she learned she had an unusually gutsy Soulful voice, which is very different from what you would expect from her when you see her. "Prior to 13-14 I was singing at church. I went to a performing arts high school...sung in choirs...had a solo in school plays...after a while I was bit by the bug."

James was a featured vocalist on such projects as Pete Rock's "Soul Survivor II" and even toured as opening act for the Black Eyed Peas and Macy Gray. Eventually Leela was signed by Ruff Nations who had a distribution deal with Warner Brothers.

"The label folded," James points out. "... and Warner Bros. signed me."

As the business of music often is - short lived - even that was soon to change because in two years Warner Bros. change personnel. Most artists who experience staff changes know that the odds of you staying are very slim, but that wasn't the case for James.

She did eventually have her debut album, "A Change is Gonna Come," released. Her debut was executively produced by Commissioner Gordon and featured production by Kanye West, Raphael Saadiq, Wyclef Jean, James Poyser and Chucky Thompson.

The success of that debut album kept Leela and her band on tour for three consecutive years.

"At one of my touring performances a rep. (of Shanachie) attended and provided an opportunity for me to do a cover album with my band, songs of my choice," the Soul singer said.

Leela covered all genres of music and turned them, masterfully, into her own style of Soul. My favorite covers on the "Let's Do It Again," CD is the title track - a Staple Singers classic - where, to me, her voice is reminiscent of a vocal blend of Tina Turner and Marva Staple. Can't image that? Then you have to get the CD, for that is just one version and style of Soul that James provides on this sophomore project.

I also love her version of the British group Foreigners' "I Want to Know What Love is," which has a Soul/Jazz feel to it; her version of James Browns' "This is a Man's World;" Curtis Mayfields' "Let's Do It Again" (Staple Singers version), another Soul/Jazz rendition, and Al Green's "Simple Beautiful," sung so simply sweet. I love her versions so much that when I sing these songs now I find myself singing Leela James' version.

"You will hear a variety of range as a vocalist," Leela James said about what the listeners will find on the CD. "I love all kinds of music, if the song is good, its good!"

Other covers on the album include "The Clean Up Woman," Mick Jagger's "Miss You," Angela Bofills' "I Try" and George Clinton's "I'd Rather Be With You." For more on this American treasure log onto her website at www.LeelaJames.com.
The Pulse of Entertainment - April 10, 2009

Stellar Award winning Baltimore native Jessica Green to perform Monday, April 13th at The Church of the Redeemed of the Lord
By Eunice Moseley
Baltimore native Jessica Green to perform Monday, April 13, 2009 at The Church of the Redeemed of the Lord, 4321 York Road in Baltimore, headed by Bishop Jerome Stokes . Heaven 600's Cheryl Jackson will emcee the event.

The concert is to celebrate Green's first Stellar Award for her Habakkuk Music Gospel CD release "4 The World" (Universal/Fontana). The award was for "New Artist of the Year."

"When we attended the Stellar Awards we didn't know anything," Jessica said about winning. "You can't prepare for it. I couldn't redo the feeling that I got...I was overwhelmed and at the same time humbled. Just to be there with so many different people. I can't help but give God the glory."

The Gospel singing sensation gave God the glory on her debut album, "4 The World," with such selections as "My All," "I Pray," "Trust in You" and "Grateful." Her Baltimore based label shares the honor for signing Green, their first artist. Within a year Jessica had two Stella Award nominations, the other was for "Female Vocalist of the Year."

Jessica said she just wants to increase her ministry of spreading God's message.

"We are in the season of hope," Jessica points out. "Hope is needed. He has me in a situation...and people can relate with the experiences I've had. God's been strategic in my ministry...the Gospel of Jesus."
Jazz/Gospel singer, actress and pastor Della Reese supports the Michael Stone Event Series
"Michael is a member of the church I founded and pastor," Jazz/Gospel singer and actress Della Reese said about why she is presenting the Michael Stone Event Series, which highlights artists of past and future who are unbelievable talents. "I just wanted to help him."

Started last year the series in 2009 will present the performances of Jon B, new-comer Noel and SWV (Sisters with Voices) on Saturday, June 20, 2009 at the Wilshire Theatre, 8440 Wilshire Blvd in Beverly Hills, California. Musical arrangements will be done by TC Carson.

"We talked about a lot of people that's not been presented for far too long," Della said about the selection process. "I wanted people we haven't seen for a while. Entertaining is not about building stars it's about building careers."

Della Reese built a career. In 1959 Della was signed as a recording artist to RCA Records where she released a single, "Don't You Know," which reached number two on the Pop charts and topped the R&B charts. In 1960 she received a Grammy Award nomination for her R&B album "Della." Between 1966 and 1978 she recorded three jazz albums. For nine years she performed in Las Vegas and from 1991 to 2006 she recorded six Gospel CDs, and two collectables "The Della Reese Collection" and "Legendary Della Reese."

Her acting talents are more remembered in the television series Touched by an Angel, but she also appeared on Roots: The Next Generation, the A-Team, Red Foxx and Sanford and Son.

"I was already a minister when I was asked to do Touched by an Angel," Reese said about when she became an ordained minister and head of her own church Understanding Principles for Better Living Church in the Los Angeles area. "That was a blessing. At first they needed Bible assistance, the topic of the show was about God."
Della, 77, said she is currently working on a script for another television series based on God and hopes for it to be picked up by one of the networks soon. For more information on the Michael Stone Event Series log onto www.MichaelStoneEvents.com.
The Pulse of Entertainment - April 17, 2009
By Eunice Moseley
A true urban drama comes to life in American Violet, opening in theatres April 17th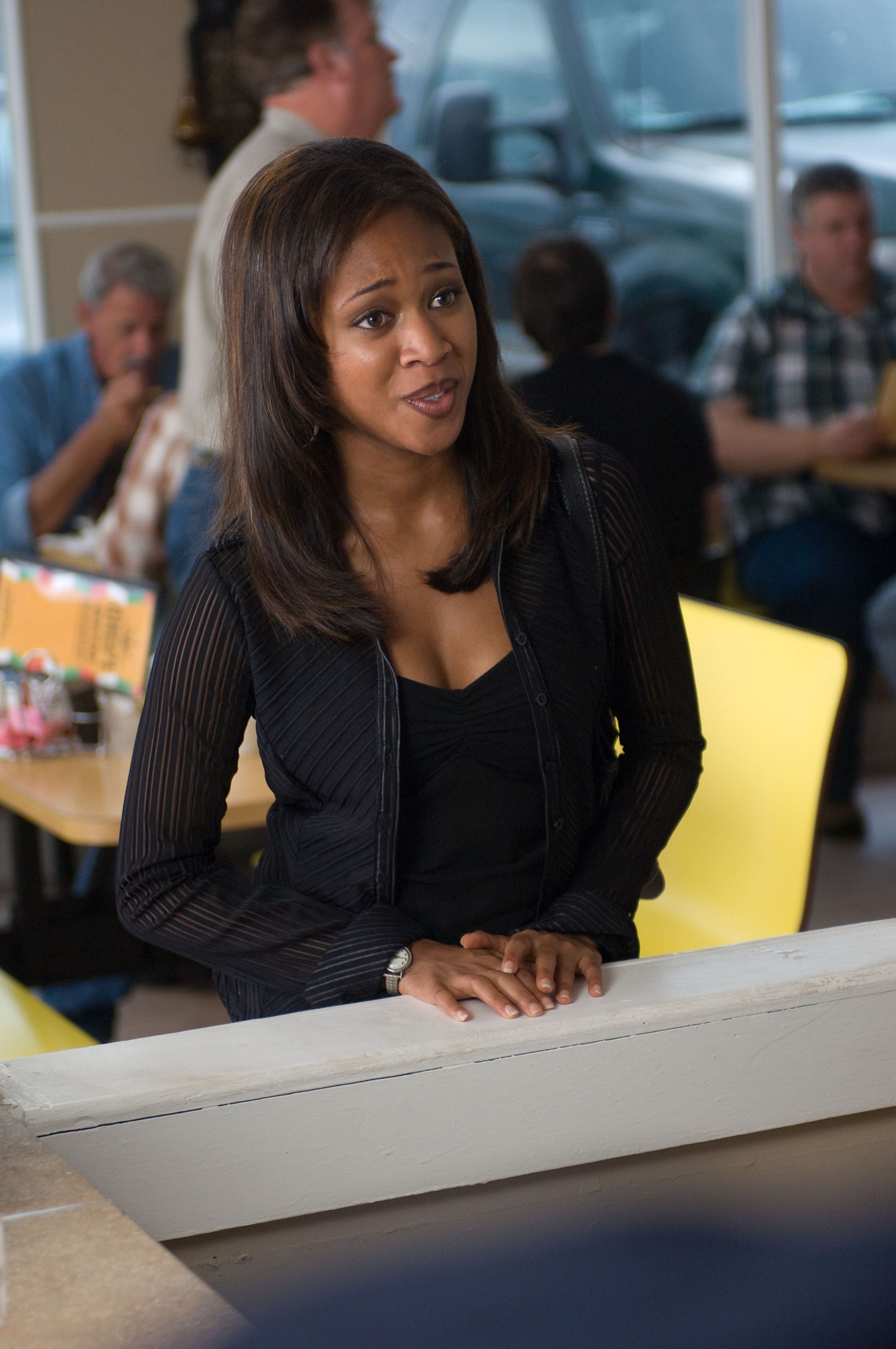 "I did it for my kids," Regina Kelly said of the Samuel Goldwyn Film, American Violet, that was made based on her life experiences as a single mom who was falsely accused of drug dealing. "It's 98% accurate. You never know what you would do in this situation...it was my faith."
American Violet is directed by Tim Disney and stars new-comer Nicole Beharie as Dee Roberts (Regina Kelly), Alfre Woodward (Alma Roberts, her mother), Charles Dutton (Rev. Sanders, her pastor), Xzibit (Darrell Hughes, her ex-boyfriend and father of two of her four children), Michael O'Keefe (as the ruthless District Attorney), Tim Blake Nelson (David Cohen, the ACLU representative) and Will Patton (Sam Conroy, a former narcotics officer).

"Everyone has been impacted because of the war on drugs," said Bill Haney, producer and writer of the power-packed Urban drama, about the subject matter that was the reason why an innocent single mother of four was targeted. "It's become a war on people."
American Violet is about Dee Roberts who was placed on a raid list by an informant who happen to be the cousin of Roberts' ex-boyfriends' current girlfriend. This arrest without cause was possible because of a law that said it only took one accusation for you to be arrested. The arrest sweep was one of many normal arrest raids by the small Texas city's District Attorney who was out for high arrest numbers more than he was out for justice.
Dee was not going to do what most arrested in those situations did and that was taking a plea. For her that would only lead to a loss of federal help she needed for her kids. For the ACLU it was even deeper than that, those raids, arrest and plea deal's were taking the right to vote from the people. So with Dee as their defendant, the ACLU (Tim Blake Nelson) sued the District Attorney for false arrest, that began a six year journey.
"I was raised by a single mom and my sister is a single mom, so that is a strong point to draw from," Nicole Beharie said about how she was able to get into character for the role of Regina Kelly. "
"Nicole is tiny but she has a lot of steel and grace," veteran actress Alfre Woodward said about working with such a newcomer. "She breathed and paced herself...she is going to be amazing."
Amazing can be said about everyone's performance from Xzibit to Michael O'Keefe as the heartless District Attorney, who so happened is still reaping his havoc in that small Texas town.
"Everything in the movie is better because of Alfre," Producer Bill Haney points out. "She added humor and a level of professionalism she infused in the character."
America Violet made me cry throughout but it also gave me hope that what I see in my hometown may one day give birth to a Regina Kelly that will slow down the wheels of injustice before it gets away from us, as a nation. Rated PG, American Violet will be at theaters April 17, 2009.
Ann Nesby does it again with a powerful new CD, 'The Lula Lee Project'


The newest project from Ann Nesby, "The Lula Lee Project," is hot hot hot! I think she wants to wake us all up so we can feel the rush that God gives us when we let Him take control. The album, on Time Child/Tyscot Records, features production assistance from Tonex, Herb Middleton (Mary J), J. Isaac (Julez Santana) and Debra Killings (TLC).

"I had the opportunity to reach out to... young producers," Nesby points out about why there is such an Urban flavor to the CD.

Her message is about love, as she says, about sowing more love. Of course love is the theme of this CD - God's love, that is - and that so happens to be the theme on all of my favorite songs on "The Lula Lee Project," album, songs such as "Sow Love," a ballad with a powerful message of the Gospel; "Sky is the Limit," a great story-telling testimony; "Too Late," a funky/soulful "wake you up in the morning" song; "I Trust You Lord," which as an awesome choir; "Pressure Makes Diamonds," a great message of hope; "Went through Hell," a very deep ballad of a testimony, and "So Much Joy," a head-bobbing song of rejoicing.

"I know God was giving us ideas," she said.

You can hear more on the new CD release at wwwmyspace.com/annnesby and www.annnesby.com.
The Pulse of Entertainment - April 24, 2009
By Eunice Moseley
Legendary Dorinda Clark-Cole stirs up your soul with new syndicated radio show


"I already have a television show on TCT (Total Christian Television)," multi-awarding winning Gospel singer Dorinda Clark-Cole said when asked if she was going to conquer television after launching her syndicated radio show "Servin' Up Soul," a production of DMI Music & Media Solutions. "I also have a clothing line...I am wearing one now....I have a lot of things going on. This has started to be a passion, 'Servin' Up Soul,' it gives me a chance to talk to my peers (and fans)."
"Servin' Up Soul," which airs in Cleveland, Minneapolis, Augusta, Oklahoma City and Lansing, gives Dorinda a chance to share those conversations with us.
"It's a blessing," she points out. "'Serving' Up Soul' is a show that has a lot of Gospel music used especially to uplift and to get you going."
DMI Music is currently added to the list of cities airing the Gospel radio show. This full service branding agency is home to Natalie Cole's 2009 Grammy Award winning "Still Unforgettable;" the Grammy Award nominated "Church Songs of Soul and Inspiration," which features Patti LaBelle, Chaka Khan, Dionne Warwick, Ann Nesby and Maya Angelo and Aretha Franklin's "This Christmas Aretha,"
Dorinda couldn't speak any more highly on her "Servin' Up Soul." After my interview she went right back to work speaking to Gospel sensation Vicki Yohe.
"One thing I love about5 Sunday mornings is you get to hear Gospel music," Clark-Cole said. "We need a positive message that is what 'Servin' Up Soul' is. We serve up Gospel music for the soul. We give food for thought. We have the Sunshine Moment, which is a positive message that if you have a positive spirit it will work out."
You can learn more about Dorinda Clark-Cole's new syndicated Gospel radio show at www.ServinUpSoulRadio.com or visit www.Dorindaclarkcole.com.
Jazz vocalist Rita Shelby releases debut CD project, 'A Date with a Song'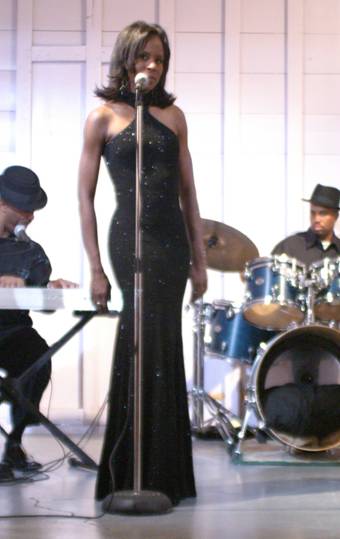 "I found music while in my mothers' womb, literally." Jazz singer and radio personality (RadioScope) Rita Shelby said about her love for music. "My mother ...was a girl from Memphis... played piano for churches as a musician."
Shelby said you would often see her side-by-side on the piano chair has her mother played Gospel music.
"I started singing (one day)," Rita said while telling me her life story as I mentally visualize what she is saying. "And my mother said 'you can sing!' My mom moved to Detroit and I went to move to DC to stay with my aunt. My aunt was determined not to let anyone stomp out my dream."
That dream of Rita was music. Shelby went on to participate in music while in school and a teacher even introduced her to song writing. In school she also met someone who would become her partner in music, Willie Daniels. Today they both are producers of her debut Jazz album, "A Date with a Song."
Rita has developed into what I call an "entertainer" with the voice, style, stage presence and personality, band and background singers in tow. In her past Rita has performed on stage with George Duke, Patrice Rushen, and Norman Brown and for such how profile people as Travis Smiley.
Shelby even expanded her brand by getting into acting with stage performances (Walk By Faith), television (A Different World, Martin, JAG, ER) and films to DVD (Outrighteous, American Crude).
Rita Shelby recently celebrated her birthday by performing for an intimate crowd at the Sea Bird Lounge in Long Beach, California with her musical director and co-producer of her album Will Daniels and The 2 Jazzy Crew band. She was accompanied by her background vocalists Eddie Tate, Lance Webster and Maurice Ingram.
The debut CD is jam-packed with great Jazz songs where some even have a slight Soul and R&B flavor.
"Music is my 'mister' as music to men is their 'mistress," Rita laughs about her analogy of her commitment to music, songs and the entertainment industry. "I am serious about inspiring people to get out their poems."
Rita explained that in her life-time there were situations that took her music away from her. As a songwriter she would hear the words and the music to her songs but then one day it was silent.
"Now I am hearing the music again," Shelby says excitedly with a hint of finality that gave me the impression that nothing could ever take her music away again.
You can hear sound clips from the CD, which I might note is worth the listen especially my favorite cut on the CD - the title track - "A Date with a Song" by logging onto www.myspace.com/RitaShelby. To purchase the album visit Rhapsody, iTunes or Amazon.com.
The Pulse of Entertainment - May 1, 2009
Columbia Records releases 'Love Travels' by singer/songwriter Angel Taylor


Columbia Records' newest Pop sensation, Angel Taylor, is promoting her debut album "Love Travels" and will arrive in Baltimore Sunday, May 17, 2009 at the Sonar (407 E. Saratoga Street). The album is something new, though clearly Pop. Angel brings Pop music back down to earth with her laid-back personality.
"My mom named me," Angel said of her name when asked of its meaning. "I grew up listening to Christian music."
Taylor said when she did listen to secular music which would normally be the Temptations or Aretha Franklin.
"I started singing in church. In the fifth grade I was in a Christian concert. I got serious at 14, 15 or 16. People started noticing my voice and said 'get that voice on a CD!' I met a producer and said 'I just want to get my music on a CD"...and he signed me. We flew to New York...it took me four months (to get signed to Aware/Columbia Records)."
The music Angel is talking about you will find on her debut CD "Love Travels," a melting pot of Pop style songs that are well written, as if from a storyteller. Taylor wants the listeners to come away knowing she is just a normal person and not some performer that is untouchable.
"Anything is possible," she said for those wanting that one in a million record deal. "Look at my situation...when you are not looking for something it happens."
My favorite songs on the "Love Travels" debut CD of Angel Taylor are "Maple Tree," the feel takes me back to my days as a child on my grandfathers farm; "Make Me Believe," a true Pop classic; "Too Good for Words," "Don't Forget Me in Time," and "Chai Tea Latte," named after her favorite Starbucks drink. The album was produced Mikal Blue.
Learn more about Angel Taylor at www.AngelTaylorOnline.com.

ASCAP Pop Music Awards honors Ann and Nancy of Heart and Wyclef Jean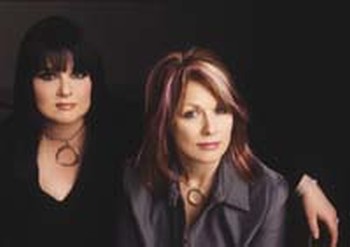 The American Society of Composers, Authors and Publishers (ASCAP) paid honor to the achievements of Ann and Nancy of Heart with the ASCAP Founders Award and Wyclef Jean with the ASCAP Creative Voice Award at their recent 26th Annual ASCAP Pop Music Awards in Hollywood. Performers included Jesse McCartney, OneRepublic, Natasha Bedingfield, Mikal Blue, Jason Reeves and Kara DioGuardi.
While on the red carpet I asked Ann and Nancy of Heart how their classic songs ("Crazy on You," "Magic Man," "Heartless," and "Tell It Like It Is") came to them and they pointed out, "We do not have a set formula for songwriting. The song tells us what it wants to do. It's hard to pin-point. Sometimes it comes in all different ways. You may dream of a melody that just flies from the air or you may sit down and try to write a song or you may have a nip of an idea or you may have a little bit of lyrics that roll into a song."
Along with Ann and Nancy others on the red carpet included the other honoree Wyclef, who has also blessed the music industry with his song creations that include "No Woman, No Cry," "Fu-Gee-La," "Killing Me Softly," and "Ready or Not," Quincy Jones and Fergie.
Many songwriters and composers were there on the carpet showing off their blue and red ribbon ASCAP medallions which included James Fauntleroy, Jr. ("No Air" by Jordan Sparks featuring Chris Brown); producer/songwriter Just Blaze ("Live Your Life" by TI featuring Rhianna); Brian Kennedy ("Disturbia" by Rhianna and "If This is Love" with Jennifer Hudson), and songwriter Harvey Mason ("No Air" by Jordan Sparks featuring Chris Brown").
Stargate received the Songwriter of the Year Award, Jesse McCartney and Ryan Tedder received the Song of the Year Award for "Bleeding Love;" and EMI Publishing and Sony/ATV Music Publishing tied for the Publisher of the Year Awards.
For more on the ASCAP Pop Music Awards log onto www.ASCAP.com. If you want to see video clips of my red carpet interviews just log onto www.ThePulseofEntertainment.com/network or www.youtube.com/FreelanceAssocaites.
Film director Tim Greene's campaign to educate young filmmakers on affordable filmmaking brings him back to Los Angeles


Independent film maker Tim Greene (TimGreeneFilms.com) has spent the last five years traveling the country speaking on panels and at events before audiences of the small to the large speaking on what a director looks for in an actor and how you can become an independent filmmaker. He will be doing a 50 city tour speaking on film making this summer.
"I am promoting ...Lil' Homies (film DVD) which I 'm turning into a franchise like Disney. When you think of Lil' Homies and Tim Greene you are going to think family, but it takes branding, you know, and I don't have 30 million dollars so I have to go around the country myself and meet my audience," Tim points out.
The workshops Tim participates in are normally free. He has directed and filmed at least three films to DVD. One of his three stops in Los Angeles that day was hosted by Living Advantage (www.LivingAdvantageInc.org).
"Living Advantage they have an organization, non-profit, for foster kids, they have like 400 kids," Greene said.
Before coming to L.A. he was in New York at the Hilton Hotel before an audience of 2,000 people, and the Film Archives at Tribecca. After those three workshops in Los Angeles he traveled to the Carolinas, back to L.A. and then to Philly (his hometown).
Tim started in radio in Philadelphia and he went on to write 17 singles, a couple of Bill Board top ten hits, and he was the former managed/agent of the famous "Rapping Granny."
"I got her from off the street in Compton into network television. I got her 25 commercials, 17 feature films, she was in Everybody Hates Chris, she was on the Steve Harvey show - the landlord, a three year deal with Fox Television. I use to be her manager/agent, but right now I wake up and just enjoying life every day," Tim said.
Tim wants up-and-coming film makers to know that they should always turn a negative into a positive if they want to make it.
The Pulse of Entertainment - May 8, 2009
By Eunice Moseley
PJ Morton is on tour promoting, 'PJ Morton Live from LA,' on 2PM Music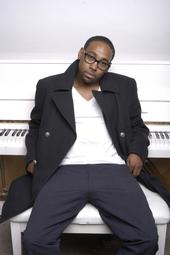 You have probably heard his name and sang his songs because not only is PJ Morton a talented musician and vocalist, but he is also a talented songwriter. Morton and his band (Jesse Bond on lead/acoustic; Brian Cockerham and Calvin Parmer on bass; Ed Clark on drums; James Jay and Dwayne on horns; Stephanie Matthews and Shelby Latin on violin, and Colle Latin on Cello) are currently on tour promoting their CD release "PJ Morton Live in LA" on 2PM Music.
"It was a natural progression," PJ Morton said about recording an album live. "People always asked if they can take a live performance home with them."
Morton - and me included - feels that this CD captures the energy that was at the show in Los Angeles. He said because he doesn't get to Los Angeles that often the crowd was hungry for it and that is evident on the CD as you hear the crowd encouraging the performances and singing along to the songs.
Morton's sound is a Neosoul/Pop combination that is comfortable fitting into the R&B, and Inspirational genres of the music industry. Morton has worked as a musician for such artists as Monica ("Making of Me" bonus track); he has worded as musical director for such notables as Fred Hammond; he was vocal arranger for Musiq ("On My Radio"), and has toured with Erykah Badu and Jermaine Dupri.
"I have written for a number of people," Morton points out. "That's what I was doing first...it allows you to be different people"
PJ's big break came with he wrote a song for India.Arie and it garnered a Grammy Award.
"We met first in college...we were 20 years-old at the time the album won a Grammy Award," Morton said.
A native of New Orleans, PJ first released his own album in 2004 titled "Emotions," which gave us the song most associated with him "No Ordinary Love." In 2007 he released "Perfect Song" and this year he plans to release yet another CD, "Son of a Preacher Man."
"I have a song on the new Musiq album," he said about new projects. "I also did a song with Rubin Studdard (for his up-coming CD)."
"PJ Morton Live in LA" offers his fans and fans of Neosoul 20 selections, that's' right 20 songs performed live in Los Angeles. "No Ordinary Love" is on the album along with some other PJ Morton hits like "Blah Blah Blah." The concert lasts about an hour and half.
Morton plans to get into acting and said that it is not much stopping him now, he is just enjoying the journey and the experiences.
You can learn more on PJ Morton at http://myspace.com/pjmorton or http://www.pjmortononline.com
New Pop sensation Sariah to release debut album on Rock Ridge Music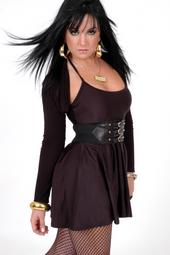 "Performing is what caught me...I love performing on stage," said twenty-two year-old Pop singer/songwriter Sariah who is on the Rock Ridge Music label. "Feeding off the audience... I also love to dance...its' so much fun!"
The Brookline, Massachusetts native was raised in Boston and started performing at an early a
age.
"I was in music theatre when I was little, five years-old," Sariah points out about her musical
background. "Voice lesson started (early) and I just progressed from cover songs to my own."
Sariah describes her music as Urban/Pop, but the truth is the selections on the self titled CD
ranges from Pop/R&B, Pop/Jazz, Pop/Urban to Pop/Hip-Hop. My favorite cuts from the Sariah
CD includes "Climb," a love song that has a touch of Jazz influence; "Lethal," an Urban/Pop cut;
"Hypnotic," is the single and it has an India music track influence, and "Watchin' Me," a nice
club song that's good for dancing.
You can get a short version of the CD at iTunes now and the complete CD will be released at
the end of this summer.
"I want to be on tour," Sariah said excitedly. "I love event appearances! Performing is what I
want to do."
Sariah is also working on her own clothing line. She says her style is edgy with a touch of class
and will have the ability to fit all different sizes. She wants to create two lines, one that is
affordable and one of a higher quality. She hopes to also have her own label so that she can one
day find and help other talented artists.
You can hear Sariah and learn more about her at www.myspace.com/sariahmusicnow.
The Pulse of Entertainment - May 1, 2009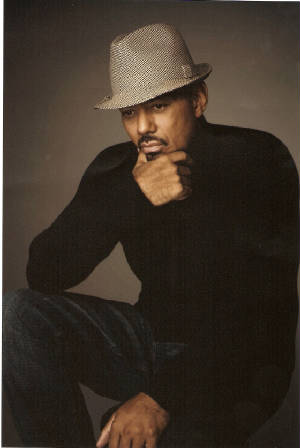 Grammy Award winning singer/songwriter James Ingram shares his Spiritual light on newest CD release

By Eunice Moseley
"People say this is my first Inspirational but 'Yah-Mo Be There,' which was on my first album in 1983, is a Spiritual," said legendary award winning singer/songwriter James Ingram about an old song now on his new Inspirational album "Stand (In the Light)" on the Intering Records/Music One/WEA imprint. "That was to my parents, my father was a deacon...People say, 'Hallelujah', they say, 'Praise Be to God' Yahweh (is Hebrew) it's another way of saying 'God.'... Listen to the lyrics, 'Heavenly Father watchin' us fall. We take from each other and give nothing at all. Well, it's a doggone shame but never too late for change. So if your luck runs low, just reach out and call His name, His name. Yah mo be there...whenever you call.'"
The "Stand (In the Light)" CD is full of Gospel, Inspirational, Traditional and Pop selections that does one thing, guides the listener to the goodness of God's light (His love). From the title track "Stand," an anthem of victory in God's light; the old Traditional "Blessed Assurance;" "Don't Let Go," a sweet lullaby; "Everything Must Change," a heart-felt ballad that will certainly tag at your heart-strings and then he changes the tempo and uplifts your heart to fly once again; "For All We know," an old Pop song sung by Dinah Washington in 1962 and then by Nat King Cole, which he sang at his mother's funeral to, of course, the Grammy Award winning Inspirational "Yah-Mo Be There," the CD is full of my favorites.
Ingram started in the entertainment business as a background singer that was blessed to meet the maestro Quincy Jones who took a listen to his demo, which had his hit single "Just One" on it. Quincy not only included James on his "The Dude" album released in 1980, but included Ingram's' "Just One" and his "One Hundred Ways" songs.
"The Dude" CD received three Grammy Award nominations all for Ingram (Best New Artist, Best Pop Male Vocal and Best R&B Vocal for "One Hundred Ways"). He performed "Just One" at the Grammy Awards that year and also won an award without the release of his own CD.
James' solo release, "It's Your Night," was in 1983 and debuted the "Yah-Mo Be There" single, a collaboration with Michael McDonald, which garnered him another Grammy Award and became the most played song of that year.
As a songwriter Ingram wrote "Pretty Young Thing" for Michael Jackson and recently Kanye' West's "Good Life" featuring T-Pain, which received a Grammy Award nomination. James as a collaborator has performed with Patti Austin on "Baby Come to Me" and "The Secret Garden," the hit single from Quincy Jones' "Back on the Block" album, which also featured Al B. Sure, Barry White and El Debarge.
"When I am talking...God is talking. He has his experiences through us," Ingram points out to me. There's is a war over our souls...Call on God, I have no answers but I know with God we are gonna 'Stand!'"
For more on James Ingram and his newest CD release log onto www.JamesIngramsMusic.com.
The Pulse of Entertainment - May 22, 2009
NBC Universal in search of the best in talent in short films
By Eunice Moseley

"The focus is to create programs to bring about on camera diversity," said Kendra Carter, Director of Talent Diversity Initiatives for NBC Universal.
For the fourth year NBC Universal will host their Short Cuts Film Festival and display their submissions in both New York and Los Angeles. In September the semi-finalists short films will be presented at the New York Television Festival and the finalists' short films will be presented at the NBC Universal Short Cuts Film Festival in Los Angeles. NBC Universal will be accepting 30 minute short films at their website; the deadline to submit is August 21, 2009.

"(We want to) educate the industry at large and keep track of diverse talent on air," Carter points out. "This year we welcome all genres of films. It is not a contest it's a talent development program. There is no winner. All finalists we try to (help) with interviews, feed-back and details on (up-coming) projects."

The finalists will be granted an NBC Universal Talent Holding deal for the Best Actor, an NBC Universal pilot script deal and executive meetings for the Best Filmmaker - along with a special international directing assignment from the SCI-FI Channel.

The NBC Universal Short Cut Film Festival was the brain child of comedian Will Sylvince as a tool to display and celebrate diversity in the entertainment industry.

"We're looking for comics, writers, skit performers (etc...)," Kendra said. "I keep a track of where they go. The motivation across the board is to identify the diverse voices and programming that reflect what's going on today. Find that fresh voice and talent to be developed and given a chance."

To submit your short film for the NBC Universal Short Cut Film Festival log onto website www/nbcshortcuts.com before August 21, 2009.
The Pulse of Entertainment - May 29, 2009
The Philadelphia International Records' Gamble and Huff receive the BMI Icon Award
By Eunice Moseley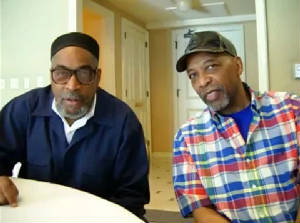 The fathers of what I call the Philadelphia sound, Kenneth Gamble and Leon Huff, received the BMI Icon Award for their "unique and indelible influence on generations of music makers" at the recent 57th Annual BMI Pop Awards in Los Angeles. The event was hosted by BMI president and CEO Del Bryant and BMI vice president and general manager-writer/publisher relations Los Angeles, Barbara Cane.
"We are honored," Leon Huff said about receiving the honor. "I thought it was great. It's wonderful to be respected and admired by your peers. We are very grateful."

Gamble and Huff met in an elevator at a young age and started a conversation that would build into a partnership that took them to a monumental moment when they joined forces to create Philadelphia International Records, distributed by CBS Records. A deal that, at that time, was unheard of.
"We started dreaming together about the business of making music a life-long career. The bottom line is you got to make a living. We had a band and was writing songs trying to make a hit," Gamble said.
"Gamble started Gamble Records and signed the Intruders," Huff adds.
"The Intruders were one of my favorite groups at the time...we were doing singles," Gamble stated.
Aside from the Intruders, through Philadelphia International Records, Gamble and Huff signed and wrote hit songs such as "Use to be my girl" and "For the love of money" for The O'Jays'; "You'll never find..." for Lou Rawls; "If you don't know me by now" for Harold Melvin and the Blue Notes; "When will I see you again" for The Three Degrees, and "Me and Mrs. Jones" for Billy Paul." In total Gamble and Huff accumulated 22 gold and eight platinum records.
Also members of the Rock and Roll Hall of Fame Gamble and Huff now join other BMI Icons such as the Jacksons, the Bee Gees, Crosby, Stills and Nash, Paul Simon, James Brown, Dolly Parton and Hall and Oats as BMI Icons.
"Yes it was a miracle," Gamble said about their life story. "Stuff like this doesn't happen every day. Look at it as inspiration...the ability to create on what's going on around you...that's how you get your ideas."
The Pulse of Entertainment - June 5, 2009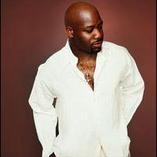 'Classique' Will Downing to drop another winner on Peak Records
By Eunice Moseley
"It's not all my doing. I think that God is arranging (things)," said R&B's baritone singing sensation Will Downing about his long career in the music business.
That start in the business for Will started when he would work on the albums for Jennifer Holiday, Kool & the Gang, Gerald Albright, Regina Belle and Billy Ocean in the mid-80s. He later signed with 4th & Broadway, then Island Records and ended up at Mercury Records. It was at Mercury that he recorded four albums "Love's the place to be," in 1993; "Moods" in 1995, "Invitation Only" in 1997, and in 2000 he received a Grammy Award nomination for Best Traditional R&B Album for ""All the Man You Need."
Now at Peak Records Will Downing will release "Classique" a collection of original and cover classic songs. Downing beautifully covers Barry White's 1973 hit "I'm gonna love you just a little more baby;" David Ruffin's 1976 hit "Stature of a fool," and Marvin Gaye's "Baby I'm for real," which features the tenor vocals of Phil Perry.
"Not that I have anything against artists and what they are doing, but it doesn't last," Will said about the meaning of the CD, "Classique" which is classic in French. "The music I grew up with are classic songs (now)...their stuff is lasting."
"Classique" (Peak Records/Concord Music Group) will be in stores June 16, 2009 and marks his 20th anniversary as a recording artist. Aside from those covers songs mentioned some of my other favorites on the album include the foot tapping "More time (Tic Toc)," "Just think about it" and "I won't stop," which is sure to be a classic love song. Will received production help from his long time friend Rex Rideout.
For more on the CD log onto his website at www.willdowning.com.

Former Def Jam executive announces new label and CD release, 'Bishop Eddie Long and friends'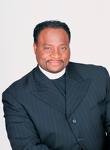 With just his love for music former Def Jam executive, James Jones, formed Ultimate Entertainment and released his first CD project "Bishop Eddie Long and Friends: The Kingdom Vol. 1 Featuring GW." The album includes selections by Mary Mary, Dorinda Clark-Cole and Tye Tribbett, as well as the Bishop and the choir GW.
"I think people get frustrate with big labels," James said about why he started the indie label and choose to sign Bishop Eddie Long. "I worked with the best and for this I wanted the best."
The best is certainly what you will find with multi-award winning Gospel duo Mary Mary on "Give God Something;" Gospel sensation and a member of The Clark Sisters, Dorinda Clark-Cole, on "Wrapped up in you," and contemporary hit-man Tye Tribbett on "Down with the King."
"(Bishop Eddie Long) He has a three CD deal," Jones pointed out. "The first volume is with his (Gospel) friends, the second will be recorded live with Kirk Franklin, and the third his secular friends Sheila E, Fantasta and T.I."
James said one of the things he likes about Bishop Long is that he relates to the youth, his style and his preaching.
"I went to a service and there was T.I. and Bow Wow," James stressed.
Ultimate Entertainment is distributed by E1 Music (formerly KOCH Records). The first single off the "Bishop Eddie Long and Friends..." CD is "Righteous Forsaken."
For more information on Bishop Long log onto www.bishoplongthekingdom.com or for more about the label and the new CD log onto www.ultimateentertainment.net.
The Pulse of Entertainment - June 12, 2009
Eddie Murphy and young Yara Shahidi star in the Paramount/Nickelodeon comedy release, 'Imagine That'
By Eunice Moseley

On June 12, 2009 Paramount Pictures and Nickelodeon Movies releases "Imagine That," a comedy film for the family. The movie stars Eddie Murphy and eight year-old actress Yara Shahidi (as father and daughter), and centers around their developing relationship. Evan Danielson (Murphy) whose life is centered around deadlines, obtaining new clients, pleasing the clients you have and his computer gadgets is forced to deal with his daughter Olivia Danielson's fixation with her blanket. Estranged wife (Trish) played by Nicole Ari Parker, refuses to come to his rescue when Olivia's blanket fixation has the school calling him every five minutes.
"Imagine That" is so cute because of the outstanding acting from Yara Shahidi and it is so funny thanks to the comedic timing, funny faces and voices that only Eddie Murphy can bring. "Imagine That" will also have the audience rethinking the times that they didn't indulge in a child's "imaginary" world, thinking that maybe, as in "Imagine That," it will bring them that hidden motivation to do the extraordinary.
"I been wanting to write a movie my kids and I can go to, together," film screenwriter/co-producer Ed Solomon said. "This idea came from a personal moment."
"I want people to go out and have a nice afternoon where they can bring the whole family, have a good laugh and get that fussy feeling," Eddie Murphy said to me about what he wants us to get from the film.
Directed by Karey Kirkpatrick and also produced by Lorenzo di Bonaventura, "Imagine That" also stars Thomas Naden Church as Johnny Whitefeather, Evan Danielson's rival co-worker; Ronnie Cox as Evan's boss; Vannesa Williams as Lori Strother, wife of Evan's best friend Johns Strother played by DeRay Davis, and Charlie Koznick as Rick, current boyfriend to Trish Danielson.
"We were talking," Thomas Church laughs about when he was shooting the breeze with Eddie Murphy on set. "and he said, 'I auditioned once for about 5 minutes.' I realized then what a big 'god' he was in the industry!"
Eddie Murphy was the glue that got everyone together for this film. Even the director, Karey Kirkpatrick, said Eddie picked "him" to direct the film.
"Eddie don't need a whole lot of directing," Karey laughs. "I got a call from Eddie two weeks before we wrapped up, he wanted to see the film clips. I said, 'Uh oh.'"
Not to fear, Eddie liked what he saw from Kirkpatrick and you will too. You too will travel into the "imaginary" world of Olivia Danielson.
"My mom is an actress," Yara tells me about how she got into acting. "We are all doing something either behind the camera or in front"
On challenges to this movie Shahidi said, "I had to learn how to skate and sing (The Beatles)."
Speaking of the Beatles, the soundtrack to "Imagine That" is full of Beatles tunes. Colbie Caillat ("Bubbly") and Mikal Blue do a duet of The Beatles' "Here comes the sun." You can learn more on the Paramount/Nickelodeon film and the soundtrack at
www.ImagineThatMovie.com
.
The Los Angeles Dream Center and Universal Music releases 'Press Play'


"People put labels on music. But good music is good music," Press Play group member Paige Adkins said about their music which has been labeled Rock/Pop/R&B. "I use to wish I was a Rock star. I have my own stuff before the group, it's R&B. Being in Press Play taps into the Rock artist in me."
Other member of Press Play include Dave Hanley (the songwriter), Tyler Ray Logan, Anthony Rick and Paige (who is the daughter of comedian/actor Sinbad). Press Play members met at the Los Angeles Dream Center, a non-profit outreach center founded by Matthew Barnett, dedicated to helping inner-city youth across the country, where they volunteer.
"The guys would say sing this, sing that and then 'hey want to be on the album,'" Adkins laughs about how she went from solo artist to group member.
Press Play was formed by Matthew Barnett for his Dream Center, all the proceeds to the CD go back into the centers. He started with one Dream Center in Los Angeles and today he has 150 all over the world. The centers are open 24/7 and house homeless/mis-placed youth. The 15 year old center in Los Angeles currently houses 700 youth and Barnett is currently building a structure that will house 2,000.
The self-titled CD, "Press Play," has 13 tracks and guest appearances by Darlene Zschech (Hillsong), IROCC and Tyler Williams (Everybody Hates Chris).
"One of the biggest reasons for doing this album is to help The Dream Centers," Paige admitted.
Well, it will be worth the buy for not only will you be supporting this unbelievable organization but you will receive a variety of great music. My favorites on the "Press Play" CD include "I love who you are," with Paige as lead singer, it has a Latin guitar feel in the beginning and ends as a hot Pop number; "Say say," which combines Rock/Hip-Hop and R&B, and "Break It Out" something to so some buck wild dancing to.
For more on Press Play or The Dream Center log onto www.ThisIsPressPlay.com.
The Pulse of Entertainment - June 19, 2009
Slim of 112 brings you crazy love with debut solo CD release
By Eunice Moseley

The slightly high pitched Urban/R&B lead vocalist of the multi-platinum group 112 is still riding high from the release of his solo debut CD on his independent label M3 (distributed by Asylum Records). The CD, "Love's Crazy," is so hot, that I believe its' success even surprised Slim (Marvin Scandrick) who couldn't help giving God credit throughout the interview.
"(Let's just say) Sales are in the six figures and thats not the ringtones sales," Slim pointed out when I asked how his sales numbers were for this "Love's Crazy" release. "I give all praises to Him. Whatever His will is."
Slim is already working on promoting the third single off the album, "Heels On." The single's video features M3 artist Ron Browz and Deezo. The first two singles "Good Lovin'" featuring Fabolous and Ryan Leslie and "So Fly" featuring Yung Joc are still hot on Urban/R&B/Hip-Hop charts and radio spins, which has made it one of the top five albums in the U.S.
"I learned from the best when we were assigned to Bad Boy," Slim reflected. "I really paid attention. Puffy (Diddy) had his won plan...his own vision. He wasn't afraid to go against the grain."
Slim said he wanted to go against the grain and form his own label. Even when major labels were coming at him, he was determined to do it himself.
"Why not look out for the artist. When you get out here (as an indie label) you don't grind no different. It's the same grind," Slim points out about owning a label so he can uplift other artists. " If I knew then what I know now! Right now I know what they know. How to get spins....if they (major labels) were wise they'd talk to M3. Everything is in steps. Like building the structure of a house."
Slim built a house of stone with M3 and this release, it is evident because he is working on the third single and the CD is still going strong. The "Love's Crazy" CD also features former label mate Faith Evans and Big Boi.
Aside from "So Fly" and "Good Lovin'" my favorite cuts on the "Love Crazy" album include "She Got That," "Bedtime Stories," the Pop flavored "Leave U Alone," the heart-felt "Apologize," the title track "Love's Crazy," which has a nice drum beat, and the interlude "More" with Slim singing to a classical guitar.
To learn more on Slim's music log on to www.myspace.com/slimof112.
Urbanworld Film Festival and BET Network are looking for the next big independent film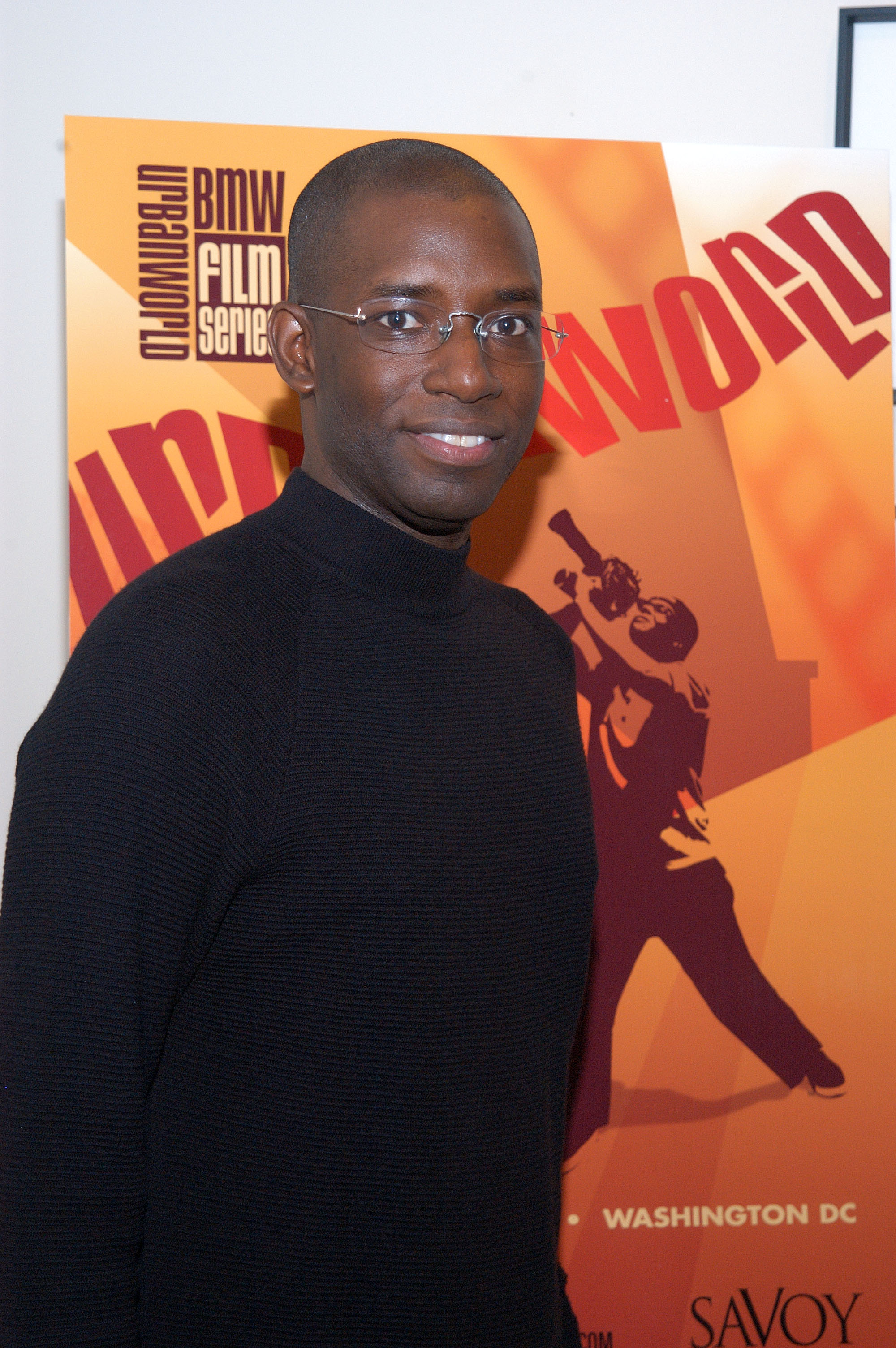 "It goes back to our partnership with MTV," said Stacy Spikes, founder of the Urbanworld Film Festival, about the point where his festival jumped to the ultimate status of being world-wide. "MTV had a partnership with the Tribeca Film Festival but those demographics weren't really fitting and we had a younger demographics."
Spikes goes on to say that during that MTV partnership with Urbanworld Film Festival they showcased and help launched such films as "Soul Food," "How Stella got her groove back," "The original kings of comedy" and "In too deep." As life would have it, changes came to MTV and that ended the partnership. But lady luck was on his side for BET Networks came to the rescue.
This is the second year that BET has partnered with the Urbanworld Film Festival. Last year they showcased the independent film "The Secret Life of Bees." This year it may be your film. The 13 year-old festival is to be held this year from September 23-27 in New York City.
"It's $40," Stacy offered with asked about the fee amount to submit a film. "And that is only because we pay the screeners who go through the films. Not everything gets to me and there's a certain number of slots in the film festival."
The guidelines are that someone of color either has to be behind the scene (director, producer, etc) or have the subject matter be about someone of color. The categories are narrative feature or short, documentary feature or short, screenplay, new director and audience award.
Stacy started his career in the music business at Motown Records in 1989 as director of marketing and moved on to film working with Miramax Films as vice president of marketing, The marketing campaigns that he worked on during this time has grossed over $3 billion dollars worldwide.
Instructions on how to submit your independent film can be obtained at www.urbanworld.org. Deadline is June 26, 2009.
The Pulse of Entertainment - June 26, 2009
Al B. Sure comes back home to singing with his new Hidden Beach Recordings CD release
By Eunice Moseley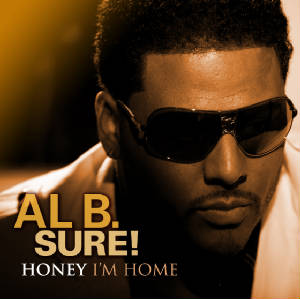 I recently witnessed a master performer do his thing at the Laugh Factory in Long Beach, that master was Al B. Sure. I totally enjoyed seeing him work the room, interact and dance with the audience, and let's not forget hitting those high notes that only Al B. Sure can do. After 15 years out of the recording lime-light "New Jack Swings' most popular romantic singer" releases a new album, "Honey I'm Home," on Hidden Beach Recordings.
"As a child I tried to emulate Smokie Robinson, Stevie Wonder and Marvin Gaye," singer/songwriter/producer Al B. Sure said to me recently when I asked him where his tenor voice came from (because his speaking voice is a bit deep). "(But) I had a deep voice as a child."
Al said with this new CD release , "Honey I'm home," he hopes to take us back to the times of Stevie Wonder and Quincy Jones.
"I think it was the pressure from people at airports...the basketball courts and at business meetings saying, 'when' (are you coming out with a CD), it's been too long," Sure said when asked what made him decide to record an album after 15 years. "I wasn't sure where to find home."
Al didn't wanted his CD to be "in the trendy zone" but he wanted to maintain his sound. He did just that with the help of long time production partner Kyle West and Michael Mani.
Sure started in the music business in 1988 with the debut of the multi-platinum selling album "In Effect Mode." That album produced his signature songs "Nite and Day" and "Off on your own (Girl)," both released as singles. He has a total of 15 singles that reached the top of the Billboard charts. Al received Grammy and American Music Award nominations. He won an American Music Award for Best New Artist, a Soul Train Music Award for Best New Artist and more than 35 ASCAP Awards for his songwriting and production skills.
"As an artist I try to be responsible," Sure pointed out. "I'm about being a true artist, songwriter and composer...I take my lessons from Quincy Jones."
Well Quincy would be proud of this project. "Honey I'm home" is trendy but yet takes you "home" to the times of yesterday when hearing that Al B. Sure tenor voice put a smile on your face as you are serenade. It's a 12 song CD and Al B. Sure takes you through a journey of songs and sounds. On "I Love it (Papi Aye Aye Aye)," the first single, it features the world renowned cellist Tina Guo. The single was produced by Al B. an Kyle West.
Aside from that one my favorites also include "All I wanna be" and the cover song "Lady in my life," where he truly proves that he is a master tenor.
NAACP celebrates 100 years with a reception in honor of Bond and Jealous at Judge Greg Mathis home
"One of the things...is cause of the black community," Judge Greg Mathis told me about why he welcomed the reception in his beautiful white and gold decorated home in the heart of Beverly Hills. "...And the 100th anniversary of the largest civil rights organization. To awaken a sleeping giant that opened the doors of opportunity that I enjoy."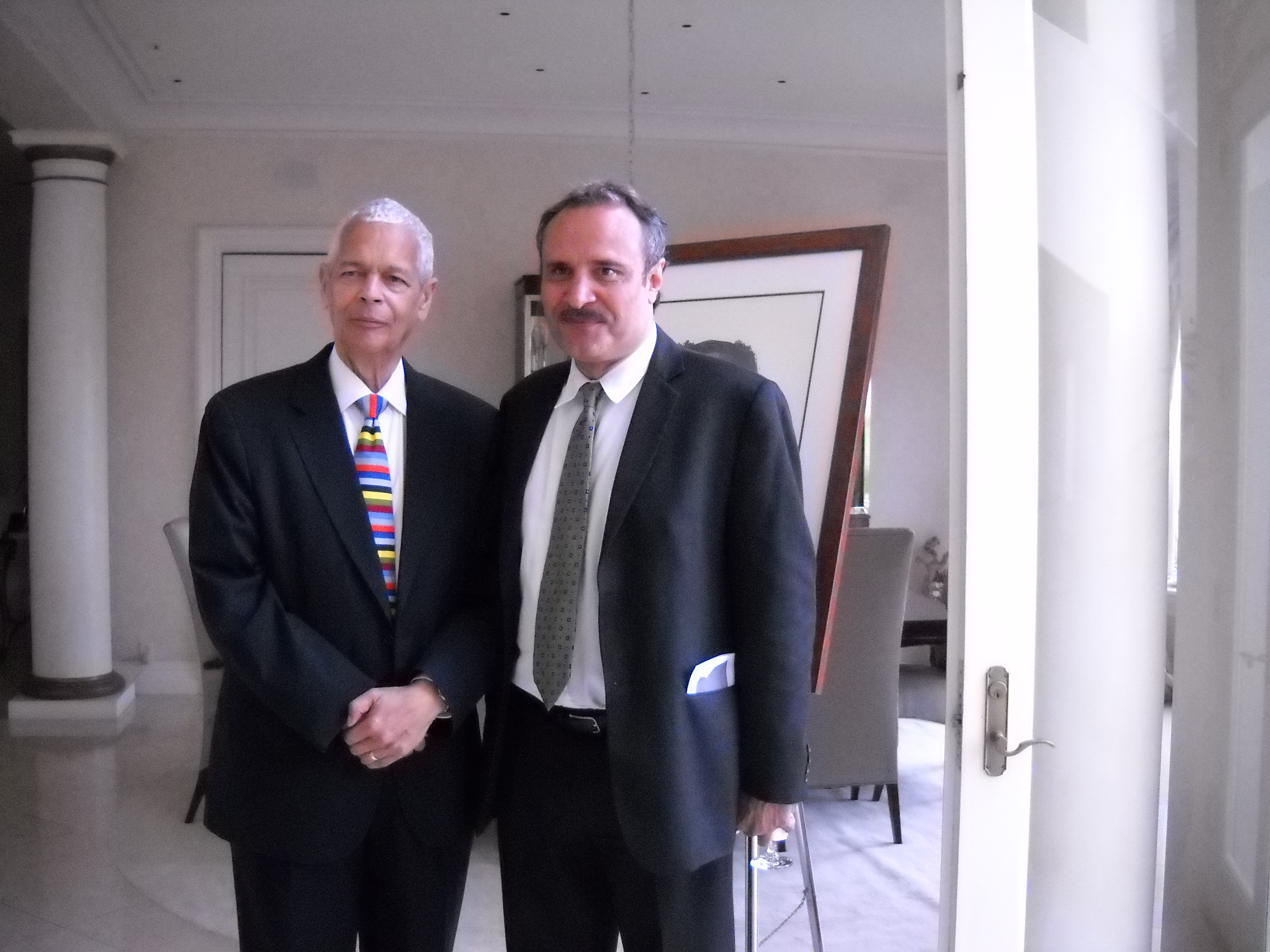 The NAACP (National Association of the Advancement of Colored People) began in 1909 as a result of the 1908 race riots in Springfield, Illinois at the home of Abraham Lincoln. A mob of the towns so-called "best citizens" raged for two days killing and wounding any black person they could find. In an article by William English Walling titled "Race War in the North" he said the spirit of Lincoln and Love-joy needed to be revived because he felt that "the Negro" should be treated with equality.
Mary White Ovington who was studying "the Negro" and living with them read the article and was moved, because she felt the same. She contacted Walling and they met in New York along with Dr. Henry Moskowitz and at that meeting on February 12, 1909 the NAACP was born. Other founding members that "National Negro Committee" meeting included W.E.B. Du Bois, Ida Wells-Barnett and Oswald Garrison Villiard.
That next year they immediately started fighting legal battles of civil injustice. They would go on to do such things as place ads in the media about the facts of lynching; protest laws that discriminated against people of color; pressure President Harry Truman to sign an Executive Order banning discrimination in interstate train and bus facilities, support member Thurgood Marshall in winning the legal battle Brown vs. the Board of Education, and supported member Rosa Parks when she was arrested for refusing to give up her seat.
Today the NAACP has Julian Bond as chairman of the board and Benjamin Jealous as president/CEO. With their leadership the organization has begun investigating and lobbying the discrimination and injustice in our credit loan system and staying on-top of what is happening with the stimulus money.
The NAACP reception at Judge Greg and Linda Mathis' home was in their honor and celebrities came to mingle with the hard-hitting members of the organization,celebrities such as Lisa Raye, Cedric the Entertainer, legends Don Cornelius and Thelma Houston, Bill Duke, ER's Eric La Salle, Duane Martin and Rachel True (Half and Half).
To learn more about the NAACP log onto www.NAACP.org. For pictures from the reception log onto www.ThePulseofEntertainment.com/photos.html.
The Pulse of Entertainment - July 3, 2009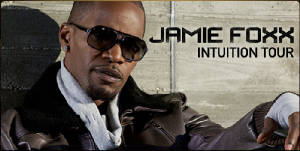 Academy Award winning Jamie Foxx embarks on a 50 city tour July 3, 2009
By Eunice Moseley

"I have to go on the road to solidify my music career," Jamie told me during an interview about his "Intuition Tour" which kicks off Friday July 3, 2009 in Anaheim, CA at The Grove.

Academy, Golden Globe, Screen Actors Guild (SAG) and NAACP Image Award winning comedian/actor, now platinum selling artist - thanks to the success of his first single off his "Intuition" CD, "Blame It" featuring T-Pain - is riding high on his sophomore projects' success and believes he has to ride the wave as long as he can. The "Intuition Tour" will be riding all the way to October when it ends in Las Vegas.

Jamie said he will never have another opportunity like this, he hopes he will, but he says the odds say maybe not, but I think his talent is so touch by God that all things are possible. His single "Blame it" has already broken a record as spending the longist weeks at number one on Urban Mainstream Charts (12 consecutive weeks), topping TLC's "No Scrubs," which rode the number one slot for 11 weeks. "Blame it" also received the 2009 BET Award (which he hosted while honoring the life of Michael Jackson) for the Best Collaboration.

"We didn't want people to know it was me," Jamie said when I told him that I didn't know it was him when I first heard the single "Blame it." "We wanted to stay away from R&B. It's what I came out here to do...what I want to do."

Unfortunately, or fortunately depending on how you look at his career, Jamie entered into the entertainment business as a comedian/actor. I believe it was his Academy Award winning role as Ray Charles that introduced us to his unbelievable musical talents.

"I learned how to sing by teaching people," Jamie replied when asked when did he know he had such an amazing voice. "Music was my passion. I didn't know I had a voice. I was minister of music (at his grandmother's church) for the choir. I would teach people parts (alto, tenor, soprano, etc...)."

During the interview it is self evident that Jamie is a very spiritual person who knows where his blessings are coming. His personal goal is to stay humble and funny, "most of all funny."

This is Jamie's second tour produced by Bay Area Productions and Another Planet Entertainment. His first tour, the "Unpredictable Tour," in 2007 introduced him as a recording artist, I believe this one will solidify, as he said, his position as a singer.

"Ray Charles," the film, solidified him as an actor (not to forget his current starring role with Robert Downey, Jr. in the film, "The Soloist" and his starring roles in "Collateral," "Redemption," ""Dreamgirls," "Miami Vice," "Jarhead" and "The Kingdom,") even though before that he starred in his own sitcom "The Jamie Foxx Show" for years.

Aside from his singing and acting, Jamie is also a radio personality thanks to his widely popular "The Foxxhole" radio show on Sirius XM and is a television producer for co-producing the MTV reality show "From G's to Gents"
Della Reese presents....introduces new talent and reintroduces legends of our past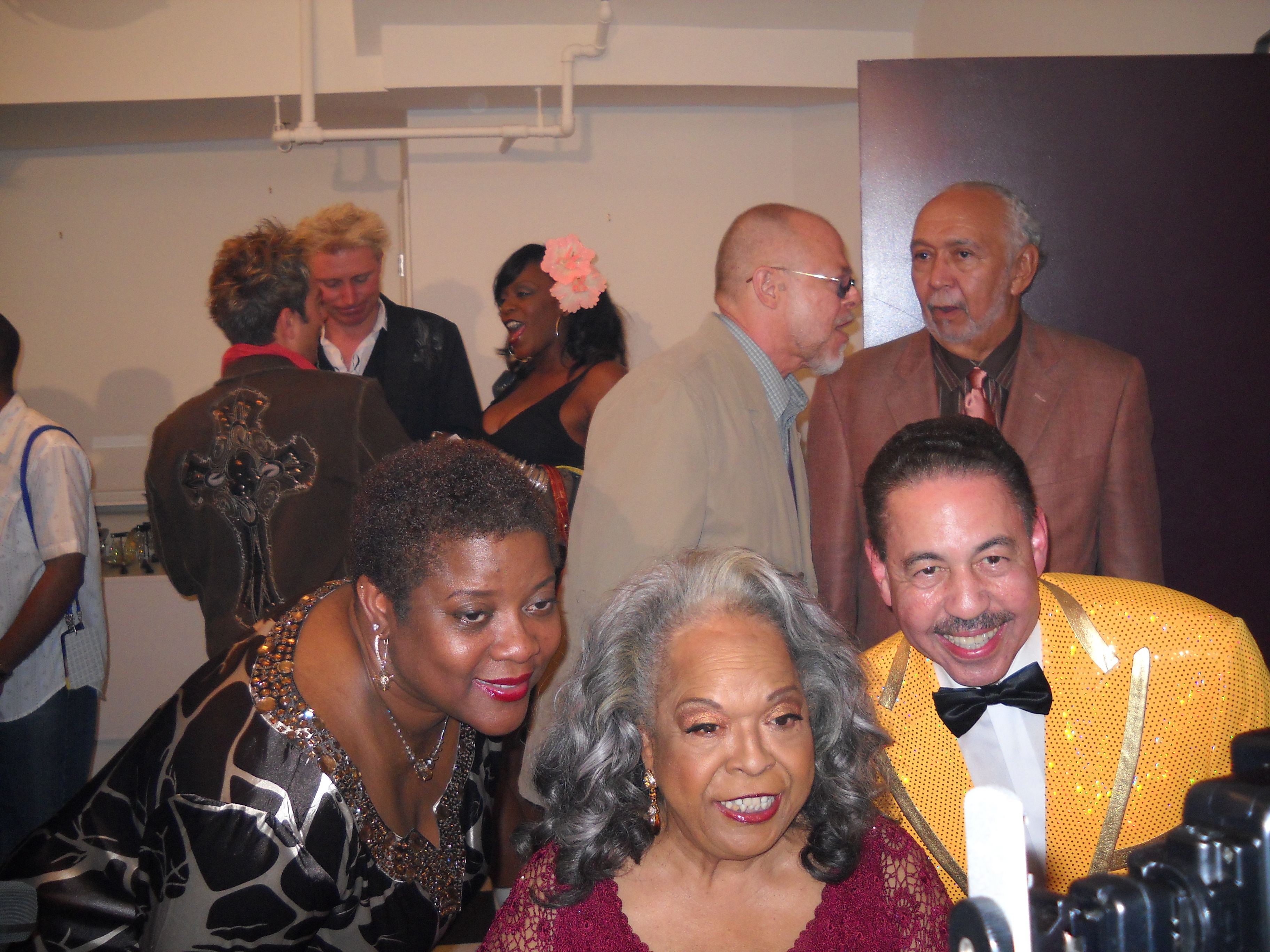 Truly the highlight of the "Della Reese presents....Jon B., SWV and Noel" red carpet event was Della Reese. When Della arrived at the red carpet media people, as well as, "celebs" who came out to support her (such as Oscar winning Lou Gossett, Jr., Loretta Devine, Florence LaRue/5th Dimensions, Ernest Thomas/Everybody Hates Chris, producer William Goldstein/Fame, Mikki Howard, radio personality Lee Bailey, actor Ernie Hudson/Ghost Busters, comedian/actress Annie McKnight), all bombarded her disrupting the flow of the red carpet in order to say hello and get pictures with the legendary singer/actress.
"The highlight for me is to take it back to music that really really touched people and meant something," former American Idol Trenyce said about the "Della Reese presents...." concert produced by Michael Stone Events. "I am really really excited to be able to listen to everybody's raw talent. I'm from the Motown era, so I very excited."
The event was held recently at The Wilshire Theater in Beverly Hills and was hosted by the very talented and very funny comedian/actor Tommy Davis, who has two projects coming out, "Chicago's Pulaski Jones" in September with Cedric the Entertainer and on December 4, 2009 the release of the "Black Dynamite" film, a 70's kung-fu comedy.
"It was Della Reese, it was Della Reese, she asked and I said, 'yes!,'" Tommy laughed about why he took the task of hosting the event.
Della once told me that this is her second year in support of the Michael Stone event, because she wanted to reintroduce some legends of past that still have unbelievable talents which are going unrecognized. This year the talents she wants to reintroduce is Jon B. and SWV (Sisters With Voices). She said she also wanted to take the opportunity to introduce new talent and at this event it was R&B singer Noel.
Della, who is also an ordained minister (at Understanding Principles for Better Living in Los Angeles), started in the entertainment business as a Gospel artist at the age of 13 in her home town of Detroit and was later hired by Mahalia Jackson to join her group. While in college Della formed her own group The Meditation Singers. In 1953 she moved to New York as a vocalist of the Erskine Hawkins Orchestra and shortly after signed to Jubilee Records. The next year she was voted "The Most Promising Singer" by Billboard, Cashbox and Variety. In 1959 she signed with RCA Records. In 1969 she became host to her own talk show "Della" which was syndicated by RKO. She went into acting in the 70's where she appeared on "Sanford and Son," "Chico and the Man," "Night Court," "Designing Women," "Room 227," and her own series with Redd Foxx "The Royal Family." She is most noted for her starring role in the CBS television series "Touched by an Angel," which she received three Emmy nominations.
The Pulse of Entertainment - July 10, 2009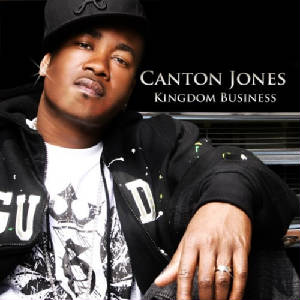 Urban Gospel is on the rise with Canton Jones' newest CD, 'Kingdom's Business'

By Eunice Moseley

"A lot of dudes doing Hip-Hop are my friends," Urban Gospel artist Canton Jones said about his genre and style of music. "Mainstream...are Christians. Most times (people) are quick to judge...I'm not a person to judge."
Not judging is something I also try not to do for I believe only God can judge a person. But judging by the sound and message of Canton Jones' newest CD release, "Kingdom Business," is a hot hot hot project. The album is released on his "indie" label CAJO International and distributed by Arrow Records/Universal/Fontana.
Jones said that mainstream radio and television has been very acceptable to his music. Canton's voice is reminiscent to me of a cross between the soulful vocals Sisqo and the Urban vocal style of Chris Brown. Can't imagine that, well then you need to get the CD, "Kingdom Business" and hear for yourself.
When the album combines Canton's Urban vocal style with his guest rappers, such as Big Ran on "Living Clean (My Life)" and "Pimp Hard;" Joey on "The Professional;" Mouthpiece on the title track "Kingdom Business;" Messenja and M Eazy on "24's," and Ramona Jones on "Vacation," it makes for a rocking CD.
Executively produced by Dr. Creflo and Taffi Dollar (Arrow Records), with Canton as co-executive producer, the "Kingdom Business" CD offers 15 tracks.
"The Bible is a book I live by," Jones said about his obvious love for Gospel.
A loving husband of eight years to Ramona Jones, Canton is certainly about doing the "business" of getting God's message of salvation out to his listeners. "Kingdom Business" is his fourth album with "20 Years, Three Months, 12 Days," "Love Jones" and "The Password: Access Granted" released previously resulting in Grammy, Stellar and Dove Award nominations and three Gospel Choice Awards.
Not new to the music industry Canton has shared the stage with such mainstream heavy weights as T.I., David Banner and Ludacris, and has collaborated with such Gospel icons as Kirk Franklin, Smokie Norful, KiKi Clark-Sheard and Dr. Bobby Jones.
My favorite cuts on the "Kingdom Business" CD include the title track "Kingdom Business," "Living Clean (My Life)," "I Won't Stop," "Nobody Cared" which is an awesome testimony and "My Walk," a hot number that will make you want to get up and dance with the Holy Ghost.
For more on Canton or to hear more of his "Kingdom Business" CD log onto www.CantonJones.net or www.myspace.com/therealcantonjones.

Actress Ellia English publishes first book 'I am That I am: A Journey Through Add-Ol-Less-Sense'
Best known for her role of Aunt Helen on The Jamie Foxx Show, Ellia English has just published a book of her thoughts on difference subjects such as the Afro, weight problems, first loves, being a daughter, being a wife and much more. The book "I am That I am: A Journey Through Add-Ol-Less-Sense" published by Xulon Press is a collection of thoughts and experiences that we all have thought or gone through.
"Love (motivated me). The love produced a burning heart desire to edify and uplift," Ellia English said when asked what made her want to publish her journal of thoughts that was written by her throughout her life. "I thought it was about the journey. I had to do it. I had something different in mind, but God had other plans."
When I read the book I saw my childhood, my journal, my thoughts in every page. According to Ellia the book, its title, its cover color and picture, etc... was all God's doing. She would plan one thing, but God put other things and thoughts in the way and she conceded.
English said through the whole process she tried to be obedient to what God wanted her to do. Even the picture on the cover of the book she said was God's choice, she wanted something totally different. The picture on the book is of her as a one or two year old child, a picture I pointed out to her that could have been the picture of myself at that age which has the same outfit and the same hairstyle. Like myself, readers will surely identify with the book, her thoughts and observations of life's trails and tribulations.
As an actress Ellia English started in theater (Dreamgirls and Ain't Misbehavin') and worked her way into television and films. She is currently Aunt Rae in the HBO series "Curb Your Enthusiasm" and she will be in the new film "My Sister's Keeper," starring Alec Baldwin and Cameron Diaz.
For more on the "I am That I am" book log onto www.xulonpress.com.
The Pulse of Entertainment - July 17, 2009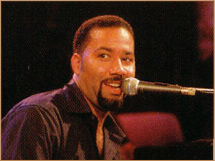 Three Keys Music's Jazz pianist Marcus Johnson releases new CD, 'Poetically Justified'
By Eunice Moseley

"Everybody, all my life, said, 'No, you couldn't do music, you couldn't go to law school (and become a lawyer), you couldn't have a label, you couldn't be at the top of Billboard.' This is my 14th record and guess what (I did all those things), I got something for you," Marcus Johnson stressed this to me during my interview on his latest CD, "Poetically Justified," which is released on his own "indie" label Three Keys Music. His label is distributed exclusively in all FYEs, Borders, Barnes & Noble, Walmarts and Best Buys.
This current album has an extensive variety of impressive collaborations with Baltimore native Maysa, legendary saxophonist Najee and vocalist Miles Jaye. "Poetically Justified" offers a contemporary Jazz selection "Master of my Heart," which features the masterful vocals of Maysa. On this song Maysa sings in a whisper, very effectively. This unusual style is currently getting heavy rotation on Adult-Contemporary radio stations.
On his 14 track release Marcus also covers a Michael Jackson song, "This Place Hotel," very lovingly and it is also the first single off the album.
"I had planned to place this song on my previous albums," Johnson pointed out when asked about the coincidence of this MJ cover and the death of the Pop superstar. "It just happen to work out this time...I listen to my higher power, I am 'Poetically Justified'."
The "Poetically Justified" CD also offers another cover, the Floety song "Say yes." Aside from "Master of my Heart," "The Place Hotel" and "Say Yes" other favors of mine on the CD include "Chillaxin," "I See you" featuring Najee on sax; "Danni's Song," which sounds like a piano battle is going on; "Stand by me" a sweet love song, and "Cherish the Journey" a great track for a long road trip.
For more on Marcus, his label, his awesome recording studio in Silverspring, Maryland and his newest album release log onto www.threekeys.com, www.marcusjohnsonmusic.com or www.myspace.com/marcusjohnsonproject.
Jazz/Pop singer Anne Walsh offers us a 'Pretty World' with her newest CD release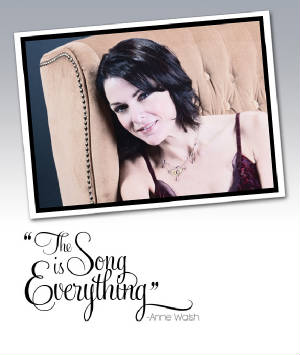 Imagine the vocals of Vanessa Williams and Diana Ross combined. Got it in your head? Well to me that's the sound of the vocals of Jazz/Pop artist Anne Walsh on her newest CD "Pretty World" released on her husband, Thomas Zink, 'indie' A To Zink Music record label.
I studied voice," Anne said when asked about the concentration of her bachelor and master degrees. "I studied all the classical greats. (When I received my bachelors) My brother Michael said he didn't like my (new) voice. I am just getting my ...sound. I had to make a decision who am I. I worked in opera, but wasn't enjoying myself ... my husband is a jazz pianist."
As a result Walsh says she seems to have found her voice. That voice is a very nice and smooth Jazz/Pop genre sound. It is evident on the "Pretty World" CD release. Anne takes her style and masterfully handles Jazz standards from Cole Porter, Rogers and Hammerstein, and Sergio Mendez. Walsh even goes as far has singing in Portuguese, so good I initially thought she was Brazilian.
"We have a friend who did the translation. I initially went to him for pronunciation. He is Brazilian," Walsh points out.
Anne, who is a voice teacher at Cal State's American Musical and Dramatic Academy, said that her first Jazz gig was in Brazilian venue. Raised in Worcester, Massachusetts - where she says there is a large Brazilian population - Walsh started by performing in Broadway productions such as The Sound of Music.
"Every song has a story of beauty," Anne points out about the new album. "Life is complex. We have hardships...I choose music."
I choose music as well, it makes all that complexity in life goes away, at least until the song is over. On "Pretty World" you can get wrapped up in life's beauty by listening to my favorite cuts on the CD which includes the title track "Pretty World," a Sergio Mendez song which has a sweet flute influence and a rhythm that makes you want to do the Cha-Cha; the Antonio Carlos-Jobim selection "Waters of March;" another Sergio song "Chove Chuva," which is another dance number; Cole Porter's "In the Still of the Night; Rogers and Hammerstein's "My Favorite Things," and a Keith Jarrett original written especially for Anne, "My Song."
For more on Anne Walsh or the A To Zink Music label log onto www.annewalsh.com
The Pulse of Entertainment - July 24, 2009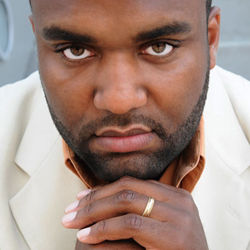 Maryland native Phillip Carter and his Sounds of Victory ensemble releases debut album, 'Songs from the Storm'
By Eunice Moseley
Minister Phillip Carter (Breath of Life Ministries) and his Sounds of Victory (SOV) voice ensemble releases debut national CD, "Songs from the Storm," on Gussie Clyde Entertainment. GCE is his own record label and is distributed by Comin Atcha Distribution (CAD).
"The last four (albums) were released regionally," Phillip Carter said when asked why this album is his debut, when he has previous CD releases. "I learned so much after four projects...and did a DVD."
On the "Songs of the Storm" CD Carter said he was thinking about how to make us feel when we praise the Lord and that is exactly what I got from the album, that it was all about praising God. The voices of his ensemble are a powerful with clear harmony. When asked about how he recruit for his voice ensemble (established in 1997) Phillip said, "their ages are from 15 -18. They are from my church, some from large and small churches, some from other environments...I saw them and saw superstars."
The Maryland native has a degree in music education and has worked as Gospel choir director for his alma mater (Bowie State University) and as assistant director for the Gospel choir at Howard University. His first album was released at the age of 22 and his first job was at the age of 12, playing piano in church.
"The whole process was one big storm, trying to get from point A to point B," Carter said about the meaning of the CD title "Songs of the Storm."
One of my favorite songs off the CD is "Praising," this selection gives you the feeling of "sailing the storm" particularly because it is recorded over the track of "Sailing" by Christopher Cross.
"I been hearing that song since the 80s," Carter laughs when asked why he used that track. "As a musician I love (taking you to another place)."
"Songs of the Storm" will take you through any of life's challenges with its music and lyrics. Some of my other favorites include "A Great Day," "He Cares" and the foot-stomping "Rejoice."
To hear more from the album log onto www.SpiritCo1.com or www.SOVMinistries.com.
Internet radio station owner, Ty Moore, offers 30 days air-time to ULMII talent showcase winners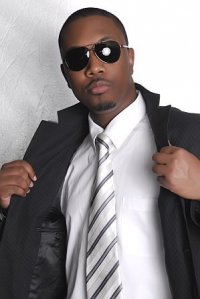 "I wanted to give new artists the opportunity to be heard. I know how hard it is for artists who don't have the means or resources to get them a step closer to their dream," said Tyron Moore, owner of Hit Center Radio - an Internet R&B/Hip-Hop/Alternative formated radio station, about why he started his Internet station. "And considering how the average person with a single can't walk into a radio station to get their record played, I felt like an outlet was needed for those who want to be heard."
Ty has offered the winners (in vocal and songwriting) of the Uplifting Minds II (ULMII) national talent competitions this year 30 days radio air-time. Moore's first involvement in the national conference was by entering his artists in the talent showcase portion of the event (held in Baltimore and Los Angeles). Eventually Ty became a judge on the panel and now he serves as a sponsor.
In 2001 Moore create Sharp Eye Entertainment to manage and develop artist. His passion was in giving undiscovered artists the knowledge and the tools they needed to compete with mainstream artists. He also works as a scout for producers that have worked with Jermaine Dupri, Mya, Dru Hill, Jennifer Lopez and Keyshia Cole. In 2005 Ty launched Hit Center Radio, an online radio station dedicated to catering to a world-wide of listeners of Urban/R&B/Hip-Hop/Alternative music lovers. By 2008 Moore's Sharp Eye Entertainment added yet another arm to his company, a professional photography division, and as a result has added models to his managing clientèle.
"As far as their music...make sure its professional as possible because the quality of their music represents them," Moore stressed when asked advice on getting music on the air. "You'll have a better chance with independent broadcasters via satellite or Internet radio. But if you network with local Djs and/or get your material on mix-tapes, you can make a fan base that way...and your music possibly may get picked up by your local radio station."
Winners of the 2009 showcases (last date in 2009 is Sunday, October 18th at the Los Angeles Convention Center, West Hall Theater, admission is free) receive 30 days airtime from Hit Center Radio at www.live365.com/stations/hitcenter, as well as 30 days radio airtime from Spirit Radio (Gospel/Inspirational) at www.SpiritCo1.com; free legal consultation from Richard Jefferson, Esq. (www.fjlawcorp.com); free music track from multi-award winning producer VIP (www.DustDemAFF.com); free photo session from award winning photographer Gar Roberts; two weeks booking services from booking agent and artist manager Norman Gibson (www.GrayMountEnt.com); free vocal coaching from singer/voice coach Nadiyah Kareem (Superstar Entertainment), and 50% off Internet marketing and promotions services by Boosweet Records (www.Boosweet.com).
For more on Ty's Sharp Eye Entertainment ventures log onto www.myspace.com/sharpeyeent and www.myspace.com/hitcenterradio. For more information on the Uplifting Minds II entertainment conferences or to register for the next talent showcase log onto www.UpliftingMinds2.com.
The Pulse of Entertainment - July 31, 2009
Producer/songwriter Claude Deuce joins other songwriters in sharing his vocal abilities with us. A Gospel vocalist, Deuce joins a wave of artists that are being classified as "Urban" Gospel because of their sound and delivery, which is not Traditional or Contemporary Gospel. With the release of his debut CD, "Claude Deuce The Young Elder," on Livin' It/Taises label (with exclusive Wal-Mart distribution) you can hear this new genre of music for yourself.
Deuce, a musician fluent on the drums, sax, bass guitar and piano, joins Kirk Franklin, Tye Tribett, Mary Mary, Tonex and Canton Jones (to name a few) in combining Urban R&B and Hip-Hop with Gospel lyrics. Claude goes a step further because his sound also has a touch of Soul.
"I started out as a songwriter and then (became) a singer," said Claude about his music career. "I wrote songs and my manager got them to the record labels and three or four artists used my songs."
Deuce had song placements for such artists as Deitrick Haddon, Canton Jones, Big Al, and Tonex. As a singer his voice is unbelievable. Imagine hearing Ne-Yo or Usher singing Gospel, Claude has that same feel. The minister of music at New Life Worship Center in Augusta and an Elder at the Church of God in Christ, Claude said he wants the listeners to hear the influence that other artists has had on him. He says the source of that influence changes from song to song.
"On 'It Ain't Over' I tried to show my Michael McDonald influence... but some told me say I sound like the Wynans," Deuce laughs.
Speaking of "It Ain't Over" that is one of my favorites on "The Young Elder" CD. So heartfelt and uplifting with emotional vocals to carry you up and over your troubles. That song, along with "Show Me," came to Claude at a time of, what he says was a "crossroad."
"I came up with the songs when I had just got back from California and it seemed like I was at a crossroad," he said when asked if any of the songs on the CD, he believes, came directly from God.
Deuce went on to say that while on the west coast all the producers he wanted to work with (ie, The Underdogs) were willing if he came to L. A. and he talked of all the opportunities out there. So his prayer was questioning God whether he should moved or not. He says the answer came back no, he was needed where he was, which was Augusta (two hours from Atlanta). Claude say "Show Me" came out of that and "It Ain't Over."
To learn more about the Claude Deuce log onto www.myspace.com/ClaudeDeuce.
Rosephanye Powell brings back African-American Spirituals with 'Motherless Child'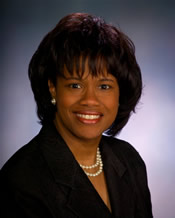 It was while in college when Rosephanye (pronounced: ro-seh-fuh-nee) studied Black Spirituals did she realize how proud she was of her people. Now a professor of voice herself at Auburn University in Alabama, her goal is to introduce the old Spirituals to mainstream with her debut CD release "Motherless Child" on the Inkhorn Music imprint.
"(The album is about) My journey coming from the deep south," Rosephanye said about why she tackled the project of recording and releasing a CD. "My grandfather was a foot-soldier for Martin Luther King...went to Alabama...singing Spiritual...that peaked my interest in blacks' contribution."
Powell said God lead her to do the record project of delivering the black Spirituals with her R&B and Jazz influences to mainstream. A Soprano, Rosephayne has an awesome operatic voice that I can hear a Broadway stage. The instrumentals on the album are all masterful, love the piano and horn solos.
"God said to tell the story," Powell points out. "To educate...He challenged me to 'think outside the box'"
Rosephanye went on to explain that she started to search for producers but they all said she wasn't Classical enough because she had too many bends in her vocals. She tried to find instrumentalist but that didn't work out, but she said God told her 'you are going to do it yourself.' She did just that with the help of her husband, Dr. William C. Powell - the pianist and director of music at Auburn University, who formed a record label, Inkhorn Music, to distribute her projects.
My favorite songs off of the "Motherless Child" CD release is the title track that brings back all those pictures of slavery; "Deep River" sung so emotionally I felt every word she sang and it also has a piano solo that is just magical, and "Soon - A Will Be Done," which has some unbelievable harmonic vocals in the background.
To learn more about Rosephanye or heard her music log onto www.InkhornMusic.com and www.rosephanyepowell.com.
The Pulse of Entertaiment - August 7, 2009
"I really wanted to stay as close to the original as possible," Soul singer/songwriter Calvin Richardson said about his new project, "Facts of Life: The Soul of Bobby Womack" to be released this month on Shanachie Entertainment. "I went into the Bobby Womack mode...I had a week to prepare ...never had a chance to rehearsal (with the live band)."
Calvin admitted this is the first album he recorded with a live band, a band that happens to belong to Inspirational singer Ann Nesby. Ann is featured on the "Love has finally come" selection on the CD. That particular Bobby Womack cover was originally sung with Patti LaBelle, but Ann Nesby was the perfect one to attempt it. Not many can compare to Patti, but the incredible vocals of Nesby did it with no sweat. That was one of my favorite songs on the album, not only because of Ann's soulful contribution and Calvin's unbelievable passion to the song, but it has a Jazz feel to it thanks to the horn playing of Michael Burton.
Richardson is a native North Carolinian, the eldest of nine children. His musical influence as a child came from his mother who sang in a Gospel group (The Willing Wonders). He was allowed to listen to secular music and thus was influenced further by Sam Cooke, Otis Redding, Donny Hathaway and Bobby Womack. Those influences are noticeable in his style and delivery, but the Calvin Richardson difference is his Urban Contemporary twist.
Encouraged by his friends K-Ci and JoJo, Calvin formed a group Undacover whose first single "Love Slave" (Tommy Boy Records) was featured on the 1995 soundtrack of the "New Jersey Drive" movie. The group folded but Richardson kept going by releasing a solo project, "Country Boy," on Uptown/Universal Records in 1999, which featured vocal help from Chico Debarge, Monifah and K-Ci.
His song "More Than a Woman" was recorded by Angie Stone who had him as a featured vocalist (later it was released with the featured vocals from Joe) on her "Mahogany Soul" CD. His "There goes my baby," which he co-wrote, was recorded by Charlie Wilson. In 2003 he released his sophomore album on Hollywood Records, "2:35pm." In 2008 his third CD, "When love comes," was released on Shanachie Entertainment.
"I wanted to put an (original) album out every year...Shanachie asked me to do a dedication to Bobby Womack," Calvin pointed out.
Richardson said he jumped at the chance because of Bobby's influence on him. He was also the one who chose the Womack songs to go on the album and some of them, he said, he hadn't even heard before, but in a week he was ready. One of the things Bobby Womack use to do that Calvin included in this album was talking before and during his songs.
"He did start talking like that," Calvin laughs. "It's to set you up."
Richardson did a masterful job on the "Facts of Life: The Soul of Bobby Womack" CD. I could listen to it over and over again, and this is not because I am a Calvin Richardson fan, but because of the quality of his vocals. I love good vocalists. His unbelievable soulful sound and his delivery makes it seem as though he does it all effortlessly.
Aside from "Love has finally come," other favorites of mine on the CD include "Across 110th Street," a lover's plea; "Your welcome, stop on by," a finger snapping get-you-going song; the sad "Harry Hippie," "American dream," a master-piece of Soul mixed with Urban/R&B and Calvin, hauntingly, sounding so much like Womack; "Daylight," has a bit of a Jazz influence, and "Facts of Life," has that Bobby Womack signature style having a smooth transitions from talking to singing.
For more on Calvin Richardson or to heard from his "Facts of Life: The Soul of Bobby Womack" CD log onto www.IamCalvinRichardson.com or www.myspace.com/CalvinRichardson.
Tyreika Renee', the next female Urban R&B singing/songwriting sensation, to release debut national release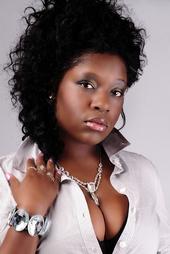 Tyreika Renee' started right after high school with a dream to be a singer/songwriter. While working on her songwriting skills she enrolled into a modeling school, Barbizon, who later hired her for various modeling projects. As a singer/songwriter her career took a turn for the best, thanks to her father, when she attended a Russell Simmons event.
"At 18 I knew, watching music videos, I could do it," said 21 year-old Tyreika Renee' about her passion for singing and songwriting. "My father took me to a music business seminar at Morgan (State University) with Russell Simmons on the panel. A man passed by me and gave me his business card. I called him and found out that he lived up the street from me. With him (a producer) I recorded my first song 'I gotta have you'."
"When I started writing my mother got involved and I started doing shows. A girl asked me to sing on a song of hers at the Five Seasons Hotel. This guy was there and asked me to come perform at a Hip-Hop club and I ended up performing there every Monday night."
Requests for performances by Tyreika Renee' started flowing in. She was featured in the line-up of her home town of Baltimore's Stop the Violence Tour, where she met a promoter from DC who immediately booked her for performances in nearby Washington (and surrounding areas).
Last year Tyreika Renee', now managed by Starr Management, locally released "This is Me," which garnered her two hot local club singles "Radio" and "Parking lot pimpin'." Often compared to another Baltimore native Lil' Mo, Tyreika Renee' won the Blammy Hip-Hop Award as the Best Female R&B Artist of the Year in 2007. The CD was well received, so much so, that she has recently signed with "indie" label Major Movement Records (MMR) for her national debut self-titled CD, slated for a Fall, 2009 release.
"I'd like to work with producers Brian Cox, Rodney Jerkins and Timberland and maybe have Joe, Jadakiss and Lil' Wayne featured on my CD," Tyreika Renee' pointed out, giggling a little at the possibilities, when asked who are her dream producers or featured singers she's love to have on one of her albums.
The self-titled CD will include remakes of her two local hits "Radio" and "Parking lot pimpin'." Tyreika Renee' will be promoting the album release in late Fall during her "Urban 'Radio' Tour," presented by Starr Management and MMR, to start first at local schools in her own town and go on to include Hip-Hop and Urban clubs and schools across the country. The tour will host an Urban Fashion show, other local artists and an open audition for those interested in touring with her as backup singers and band members.
For more on Tyreika Renee' log onto www.myspace.com/tyreikarenee and www.starrmanagement.vpweb.com.
The Pulse of Entertainment - August 14, 2009
"I haven't had an album out in four years," said Gospel singing sensation Vicki Yohe about her absence from the music scene. "I love to sing them (the songs)...all of them can be sung in church."
The newest CD project from Vicki titled "Reveal your glory: Live from the Cathedral" is not only recorded live at Word of Faith Family Worship Cathedral in Atlanta, but it has a collection of powerful worship and praise songs that she delivers in a powerful yet sweet way. I would say to me her sound is reminiscent of a cross between Patti LaBelle and Whitney Houston.
The daughter of a minister, Yohe's vocal influences were Tramaine Hawkins and Aretha Franklin. Along with her sister Vicki formed a Gospel duo that traveled with her evangelizing father. In 1992 she recorded her first project. Since then she has released nine albums, the "Reveal your glory: Live from the Cathedral" is her ninth.
Vicki signed with CeCe Winans' "indie" label PureSprings Gospel and released "I just want you" and it garnered her a Dove and Stellar Award nominations. Her second CD on PureSpring Gospel, "He's been faithfu,l" included a top ten single "Deliverance is available."
"'Reveal your glory' (track) was 25 minutes long, we cut it down to 10 minutes," said Vicki about the live recording. "There was a moment I was weeping...I was crying out to God. We rehearsed for a month...We did it in one night."
To listen to the CD you will be amazed that all eleven selections were recorded in one day, with some songs as long as 10 minutes long, yet on each one she stayed powerful and on point. Four of the songs were written by members of the Living Waters Worship Center in Odenton, Maryland where Duane Manns is the music director. Mann even contributed to the title track "Reveal your glory."
"A lot of people have been waiting for this. It entered on Billboard at 22, went to 12 and is now at 14," Vicki stated. "I'm just getting started."
During the four year absence from the music scene Vick and her husband Troy have been busy with their New Destiny for Children Foundation, an orphanage in Jinjn, Uganda where they are now parents to forty adopted children. In 2005 they adopted, in the states, a newborn (from Atlanta), Walter, now four and in 2007 adopted another newborn in Ohio, Adley, now 18 months. They are also parents to Vicki's nephew since he was five (he is now 18) and her husbands three sons (from a previous relationship).
"I have been traveling for 19 years. It's not about selling CDs and I'm not trying to win awards," Yohe pointed out. To me "My goal is to get people in the presence of God."
My favorite selections on the "Reveal your glory: Live from the Cathedral" album include "Soul Cries Out," written by Landy Maughon, which makes you want to rock with praise; "Continually," written by Thomas Greenley, gets you to rocking a bit harder in praise; "The Lord is good," written by Benita Washington and Virgil Straford, is another awesome praise song, and "Because of who you are," written by Dan and Martha Munizzi, is a heartfelt song that features a great choir of wonderful vocalists. "Because of who you are," was also on her 2004 CD which received a Dove Award nomination.
For more on Vicki Yohe or to hear songs from the album log onto www.myspace.com/OfficialVYohe or www.VickiYohe.org.
The Pulse of Entertainment - August 21, 2009

James "JJ" Hairston has become the ultimate music minister with his Youthful Praise ensemble of over 30 members. His newest CD project, "Resting on His promise," on Evidence Gospel/Light Records is another powerful project that praises and worships God. Aside from the excellent vocals of Youthful Praise, JJ has enlisted the support of two powerful Gospel legends Pastor Shirley Ceasar and Dorinda Clark-Cole on this album.
"Shirley Caesar is a label mate," JJ Hairston said about one of the featured vocalist and on the other he said, "... Dorinda, she is one of my favorite Gospel artist."
JJ hopes to broaden his audience with the "Resting on His promise" CD. Known for his praise and worship recordings ("Awesome" in 2002,
"Thank you for the change" in 2004, "Live the worship, the praise" in 2005, and "Exalted" in 2007), Hairston wants this album "to encourage."
"We are all going through trying times," he pointed out.
JJ is noticing that his audience is coming more interracial and he is rejoicing in the opportunity to ministry in song to a wider market. JJ Hairston and Youthful Praise will be touring overseas soon. Before that, the tour takes them to Philadelphia August 31st, the Baltimore/DC area from September 5th and 6th, and at the end of the year to Italy and then Switzerland.
"I want to get into more production and actually work with other artists," JJ said about future projects. "Help to form their sound."
Well I believe JJ and his direction of the Youthful Praise group, has certainly found a sound that is powerful, uplifting, meaningful and with instrumental support that is just as powerful (especially the electrical guitar and the violin).
My favorite cuts on the twelve song CD include "Close to you," a sweet love song to God about a personal relationship, "Still mighty, still strong," with Dorinda Clark-Cole, which is a very emotional selection with a Jazz feel to it, and "Lord you're mighty," a signature JJ Hairston and Youthful Praise worship and praise selection.
For more on "Resting on His promise" or JJ Hairston and Youthful Praise log onto www.myspace.com/youthfulpraise, www.youthfulpraise.org or www.lightrecords.com.
The Pulse of Entertainment - August 28, 2009
Jazz flutist Delandria Mills releases a Gospel/Inspirational album on Tehillah Entertainment titled "Manifestation." The thirteen track CD also includes the vocals of this talented musician/songwriter.
"I didn't intend to be a jazz artist, but a Christian artist," Delandria said about crossing over from Jazz to Gospel. "I grew up in the church...For years I wanted to play with a lot of different artists. I don't play with nothing that doesn't have a message or uplifting message."
Mills is also a member of Tye Tribbett's backing band, Soundcheck. A native of Houston, Texas Delandria holds a bachelors of arts from Prairie View A&M University and a masters in music at the Peabody Conservatory of Music. Her studies and her music have taken her all over the country.
"Tye heard me play in church," Mills said about how you became a member of the band for one of todays hottest Contemporary Gospel artists. "He remembered me."
Delandria said that when she plays, she is always trying to please God in how she plays. Just listening to "Manifestation" I know God would be very proud . The emotional, joyous, and praise and worship album is a testament to her ability to make a instrumental song sound like Gospel.
"You're thinking about the chords...staying true to the song, whatever the title is," Delandria explains about the makings of a Gospel instrumental.
The message of God's Gospel is delievered when their instruments sing and uplift the notes. Amongst the 13 tracks include my favorites on the CD "Forever and Ever," with its James Bond type delivery and feel; "Almighty God," that gives me the mental image of leaves flying on the winds of God, "Rauha (Peace)," and "Love Song," which includes the unbelievable vocals of this flute player.
"As an instrumentalist I don't have to do things over. (Using my) Vocals I work harder," Delandria laughed a bit when discribing the difference in blowing her flute and singing.
For more on Delandria Mills or the "Manifestation" CD log onto www.MySpace.com/KingdomFlutist.com or www.TehillahEnterprisesPR.com.
New Jazz/Soul artist, Amy Serrata, looking to break the mold with her new self-titled debut CD


Singer/songwriter Amy Serrata influences include diverse artists such as Jill Scott, Ella Fitzgerald, Ray Charles, Kanye, Common and Q-Tip is evident on her debut self titled album. Her sound can go from Jazz to Pop, then take a turn at Funk and then back to Jazz again.
"I been writing poetry for a long time," Amy said when asked how she got into songwriting. "It wasn't until a couple years ago I learned how to form my poetry in a way it was a song."
Once Amy formed those songs she enlisted the help of Willie Norwood (father of Brandy and Ray J) for vocal coaching. Not only did Willie help but he co-produced the Amy Serrata CD. Amy's love for music is in sharing with people, sharing ideas.
"I really like 'Hello World' and 'My Baby, My Child' about children being abducted," Serrata points out about the CD.
My personal favorites include "Skin" and "Lets" because of that Jazz feel; "My Baby, My Child" a nice Pop/Jazz vibe; "Soul Food" that has an oriental influence, and "Rooted" with a Funky/Pop sound. You will - without a doubt - get a melting pot of vocal sounds and styles from Amy to enjoy.
For more on this new shinning star log onto www.AmySerrata.com or www.MySpace.com/AmySerrata.
The Pulse of Entertainment - September 4, 2009
The new queen of comedy, Luenell, is on a fast track to claim her crown, with yet another comedic role in a major motion picture. On September 4, 2009 20th Century Fox Films releases, "All About Steve," starring Sandra Bullock, Bradley Cooper, Thomas Haden Church and Luenell who plays Lydia, a "protester."
The PG-13 film is about a quirky cross-word puzzle designer (Bullock), who has a borderline genius intelligence. She is set up with a blind date, by her parents, with a CNN camera man (Cooper). She decides he is her soul mate and that they are meant to be together. She begins a quest to follow him wherever he goes trying to persuade him that they belong together. Luenell's character, along with some other "misfits,"' like Church, are encouraging her to pursue her "man." He starts to think he may be a victim of starking.
Luenell, who also carried the title of the "original bad girl of comedy," said the highlight of working on the "All About Steve" film was working with "A-lister" Sandra Bullock and she added, "and Bradley is not hard on the eyes."
"This is the first film I've done thats rated PG-13," Luenell pointed out. "My daughter (a professional dancer) can see it."
With the help of her manager, William Hanford Lee, Jr., Luenell has "bust" Hollywood's doors wide-open and she is taking no prisoners. Her early credits in films include "So I Married an Axe Murder" in 1993 starring Mike Myers; "The Rock" in 1996 with Sean Connery; "Never Die Alone" in 2004 with DMX and Michael Ealy; "Borat" in 2006 with Sacha Baron Cohren, and "Devine Intervention" om 2007 with Jazsmin Lewis and Wesley Jonathan.
Through all this Luenell has also been appearing in television series such as "Nash Bridges," "Reality Bites Back," "Head Case," and "Californication." As a comedian Luenell has graced the stages of BET's Comicview, The John Kerwin Show, and 1st Amendment Stand Up.
"I have a screen play in my head,"Luenell told me when asked about other projects she has going on. "I have a comedy album 'Luenell Live: Bold, Bad and Uncut!' now on iTune and a Podcast (Hey Luenell Radio) show."
For more on Luenell log onto www.myspace.com/heyluenell or www.HeyLuenell.com and for more on the "All About Steve" movie release log onto www.AllAboutSteveMovie.com.
Director Billie Woodruff takes on 'Bring it on: Fight to the Finish' starring Christina Milian, now on DVD

"We did a music video together and we always wanted to do a film (together)," said film director Billie Woodruff about working with Christina Milian again in the Beacon Picture/Universal Film "Bring it on: Fight to the Finish," now on DVD. "She was younger then and has always been professional. She is one of the people that had the 'it' factor, she was born to do it. I knew she was talented, but I didn't have any idea she was that talented, She hit it every time, nailed it."
Billie was talking about the major moves and flips she had to do as a cheer-leading squad leader in the film, the focus of all of the "Bring it On" series of films. "Bring it on: Fight to the Finish" is the fifth series.
"People at the studio (Universal) reached out to see if I had any interest," Woodruff said about how he got the directors job. "At first I wasn't sure if I wanted to do number five. But they were open to bringing some new ideas."
Billie, who began his career at BET and moved on to directing music videos for such artists as Toni Braxton, Joe, TLC, Luther Vandross, Dru Hill, Outkast, Jessica Simpson, Celine Dion, Mary J, Mary Mary and Kirk Franklin, had ideas to make this film unlike the others by putting more focus on the cheer-leading moves. He also shot at angles never used before.
"I saw the things they were doing and I said 'Oh my God...its almost Olympic the things they do," Billie said. "I wanted to show that kind of movements...isolate the moves. I shot underneath with a special camera - 700 frames per second - it almost stops and then speeds up again."
Woodruff, whose film credits include "Honey" with Jessica Alba and "Beauty Shop" with Queen Latifah, said in the end he was very satisfied with the "flavor" he brought to the film. The only challenges he had was the tight schedule and with the choreography, the challenge was to "make sure it was properly executed...make sure the movie had something fresh to it."
"Bring it on: Fight to the Finish" leading lady, Christina Milian, plays Lina Cruz an East Los Angeles high school cheer leading squad captain who has high hopes of winning the Spirit Championships with her team's fusion of Latin and Hip-Hop moves. Her world turns upside down when her mother remarries and then relocates to Malibu where she is forced to adjust to a new home, new sister (Holland Roden), new school (Malibu Vista High), and a new cheer leading squad (the Sea Lions). She takes on the task of turning the squad into championship team. Her rival team, the Jaguars, captain is Avery (Rachele Smith), who happens to be the sister of her romantic interest Evan (Cody Longo).
Others starring with Christina in "Bring it on: Fight to the Finish" are Nikki SooHoo (The Suite Life of Zack and Cody), Meagan Holder (90210), Vanessa Born (CSI: New York) and Gabrielle Dennis (The Game). The DVD has Blu-ray Hi-Def pure digital sound and its soundtrack includes songs from Christina, as well as, Lady GaGa, Kat DeLuna and The Veronicas.
For more information on Christina Milian log onto www.ChristinaMilian.org and for more information on the "Bring it on" Fight to the Finish" DVD log onto www.BringitOnMovie.com.
The Pulse of Entertainment - September 11, 2009
R&B singing sensations All-4-One started their music careers with a 1994 self titled debut album which released a single, "I Swear," that garnered them a Grammy Award for Best Pop Performance by a Duo or Group with Vocal. On September 15, 2009 they release to stores a new CD, "No Regrets," on Peak Records/Concord Music Group.
"We actually have been recording, but not in the U.S.," group member Tony Borowiak said about their absence from the music scene. "We've been recording overseas, falling in love, getting to know our family and playing golf!"
In addition, member Jamie Jones released a U.S. solo Gospel album. Now All-4-One is releasing a new project in the U.S., "No Regrets," which is a melting pot of R&B styles. The album takes you to old school, then they give you the signature All-4-One style and then they add the new Urban R&B sound.
"One of the things we believe in is God giving us an abundance of talent," Member Jamie Jones said about their career and musical successes. "We go in the worst inner city schools and say its not about talent its about the work. You can't rely on just your talent."
All-4-One, a four member group also includes Delious Kennedy and Alfred Nevarez, is one of those groups that are known for their harmony. That smooth harmony is still evident in "No Regrets." The platinum selling artists have already released the first single, "My Child," a song that member Jamie says is one of his favorites.
My favorites on the "No Regret" CD include "When I Needed an Angel," an awesome love song with beautiful violins; "If Your Hearts Not in It" evokes tears and is so heart-wrenching; "You Don't Know Nothing," an a Capella finger snapping number; "Ol' Fashion Lovin;" a very strong love song; the title track "No Regrets," an Urban R&B cut, and "If Sorry Never Comes" another Urban number. The CD is produced by The Heavyweights (Jamie Jones) and executively produced by All-4-One.
To learn more about All-4-One or to hear from the new CD log onto www.All-4-One.com or www.concordrecords.com.
Reggae singer/songwriter Tarrus Riley releases third CD in the U.S. on VP Records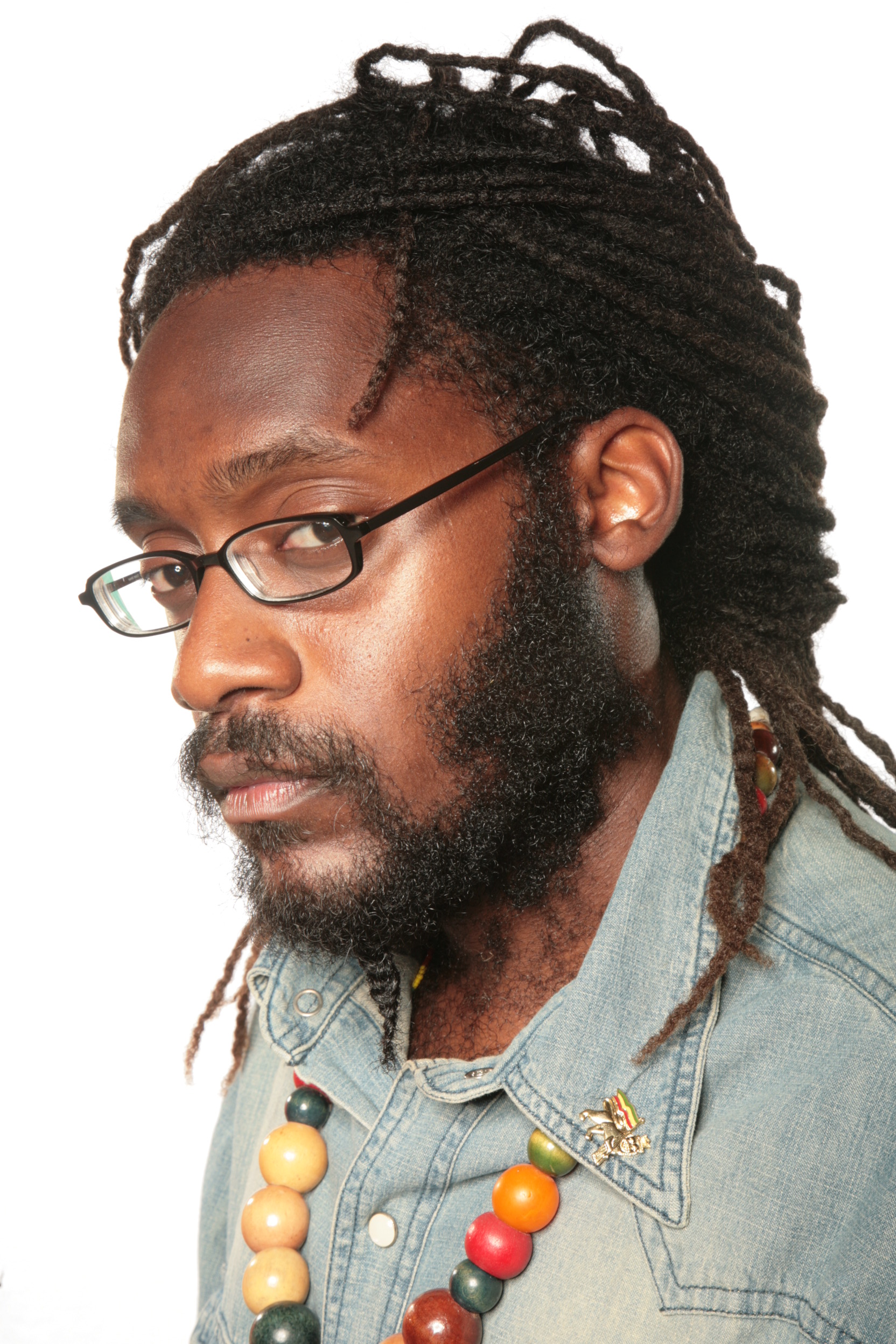 Best Male Vocalist and Best Song 2008 International Reggae and World Music Awards winner Tarrus Riley releases his third album, "Contagious," on Cannon/VP Records. I miss Reggae and when I listened to the CD I wasn't disappointed at all.
What I heard was true Reggae with vocals reminiscent of John Legend, imagine John Legend singing reggae, thats what I hear in Tarrus. The album is so much grounded in the roots of Reggae, any Reggae lover would love this CD.
"It's something for everyone, " Tarrus Riley said about "Contagious." "It's not for one set of people...the message is love yourself, love your community."
Riley, who released his debut album in 2004 in Jamaica, sees his music in the same light that Reggae music's legendary for and that is to be a "healing message." Riley, who offers an amazing 18 cuts on the CD, just finished a 25 city tour. The tour started in Hartford in early August and ended in Queens in early September.
The songs on the "Contagious" CD that I find myself listening to over and over again include "Let Peace Reign," which has a great message and sweet vocal support by Etana and soulful vocal support by Duane Stephenson; "Good Girl Gone Bad," featuring Konshems; "Human Nature" a great Reggae take on the Michael Jackson cover song (with even the signature electric guitar lead); "Soul Mate," a love song that makes you rock - and I love the horn support; "Young Heart" is a nice head-bobbing love song, and "Start a New."
For more on Tarrus Riley and his "Contagious" release log onto www.myspace.com/TarrusRiley or www.VPRecords.com.
The Pulse of Entertainment - September 18, 2009
"This is our fourth full album," said Kelvis one of the duo members of Kloud 9 about their current "Enjoy the Ride" CD release on the Shanachie label. "We grew up listening to Gospel music...we always wanted to do true R&B with a touch of Jazz."
That desire to do "true R&B with a touch of Jazz" was so strong for Kendall, the other member of the duo and twin of Kelvis, gave notice at his job and moved to London to pursue that dream.
"I moved to London, England out of frustration with the U.S. music scene," Kendall explained about why they had to release the first three albums overseas. "We were shopping for a record label (in the U.S.). The industry said it was too clean. I broke down and went home and was talking to my sister and I said, 'I going away and not coming back to the U.S. until I found an outlet to release my music.'"
Six months after arriving in London Kendall met Maysa (formerly of the group Incognito) and later met Bluey (founder and producer of Incognito).
"Soon after that (meeting Bluey and Maysa) we got a call from Expansion Records in the UK to do an album," Kendall points out.
In 2002 Kloud 9 released their debut "On Kloud 9" in the UK. The album topped the UK "Sweet Rhythms Soul Chart" for three weeks and spent twelve weeks on Finland's Soul charts. In 2005 the brothers released "Yearning to Love You" and "Kloud 9 Presents the Vibe Room," which reached number one on the UK Soul music charts.
Now the twins are running their own company, Deep 3 Entertainment, and releasing their debut U.S. album on Shanachie Entertainment. The CD is truly impressive and a reminder of how soulful vocals can move you deeply. Kloud 9 gets the support of Incognito and Mitchell Jones on the album.
In promoting the "Enjoy the Ride" release Kloud 9 has been performing as opening act for The Isley Brothers, The Whispers, Maze featuring Frankie Beverly and Maysa. They will be performing in California in October, just left Washington, DC performing with Marvin Sapp and will be off to the UK in November. In 2010 they will be releasing a "Best of Kloud 9" CD in the UK.
Though the whole album is full of outstanding soulful R&B numbers my favorites, that I find myself playing over and over again is "Appreciation," "I'm Calling You," a nice head-bobbing love song, and the single off the new CD "Can't Be Love."
To learn more about Kloud 9 and to hear music from the CD log onto to www.myspace.com/Kloud9Twins and at www.facebook.com/SoulTwins.

Saxophonist Mekiel Reuben is 'Cookin' in East L.A." with his new CD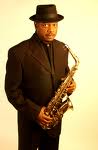 I love to hear a horn sing and I was pleasantly rewarded with a CD of a saxophonist that can do just that. On the newly released Mekiel Reuben "Cookin' in East L.A." project he shows such skills. After looking into his background I found that the man is just a natural born horn player (any horn).
"I use to ditch freshman year in high school," Reuben recalls with a chuckle. "I was in the auditorium while the band was practicing."
By his sophomore year Mekiel was in the band. He pointed to a trumpet and called it a clarinet, which shows his knowledge - at the time - of instruments, the band director pulled out an actual clarinet and he just started playing it. Reuben went from the clarinet to the saxophone, where he stayed. He went on to join the jazz band in school.
"I wasn't a great reader," Mekiel said of his musical skills. "But they said I had a great tone."
Exactly what I mean about making your horn talk, he uses the tones to make his horn sing. "Cookin' in L.A." has ten Jazz cuts that will get you hook on Mekiel Reuben music.
"Miles Away" was Mekiel's debut CD release in 1994, in 1996 he released "Simply Peaceful;" in 2000 it was "Shadows if Love," and in 2005 "Hangin' on Moonlight" was released.
His 2009 release "Cookin' in L.A." (MekMuse Records) gives you such numbers as "Love Triangle," the cover song "I Keep Forgetting" and the first single, "Too Hot," featuring award winning Jazz guitarist Vernon Neilly.
My favorite cuts on the "Cookin' in L.A." CD seems to be "Blackwood," the cover songs "Ain't Nobody" and "Baby Come to Me," and "Operation." Learn more on Mekiel Reuben at www.MekielReuben.com.
The Pulse of Entertainment - September 25, 2009
Dancehall group T.O.K. releases 'Our World' on VP Records


"Our last CD was in 04-05," Flexx, one of four members of the Dancehall group T.O.K. said about their absence from the record business. "Since then we had been working on our album...always making music. The hardest part was choosing the songs."
Sixteen tracks are on the recently released T.O.K. CD, "Our World," on VP Records. The Reggae band, Flexx, Craigy-T, Alex and Bay-C, first released an album in 2001 "My Crew, My Dawgs" which garnered them the hot single "Eagle's Cry" (a version of Prince's "When Doves Cry") . In 2005 T.O.K. released "Unknown Language" which resulted in a Billboard Top 100 singles "Gal You Lead" and "Footprints."
"We just came off a tour in Europe," Flexx pointed out. "We have a (large) fan base...Japan, Span and the Caribbean's."
Member Craig-T added, "(We want to) show people how much we've grown. To prove it's 'Our World.'"
Beenie Man is featured on "Miss World" one of my favorites because of its hard dancehall delivery. My other favorites include "Get Out (Don't Come Back);" "Guardian Angel" which has a great message, and "Me and My Dawgs."
For more on T.O.K. log onto www.myspace.com/TOKMusic, www.facebook.com/T.O.K. and www.twitter.com/TOKCrew.
The Pulse of Entertainment - October 2, 2009
"California Cowboy" in 2003 which featured heavies such as Snoop Dogg, Daz Dillinger and Nate Dogg to his current album "Cholo Skate," his forth project, which also features Snoop Dogg, along with Too Short, DJ Quick and the late Tupac. The new project is released on Fontana Universal, distributed through Imgrooves.
"'Cholo Skate' it came out September 1st," Down aka Kilo said at his red carpet launch party held recently in Hollywood. "The single is "Put Your Locs On"...the music video for it and 'Cholo Skate' is on YouTube."
Kilo also told me that he just finished filming a Latin comedy "Lean like a Cholo" named after his hot single off his 2007 CD release "The Definition of an Ese." That single went platinum and sold ½ a million ringtones.
"It's a Latin comedy... It's positive too. So all you mothers out there take the little homeboys to the theaters to see it," Down said into my camera. "And if you don't want to go to the theater, you can even drop them off and pick them up later. I have no bad stuff here."
His launch party had a great crowd of celebrities with comedian/actress Luenell hosting the event. Others I saw on the red carpet included comedian/actress Anne McKnight who was there fresh from filming a movie in Arizona where she so-stars with KeKe Palmer and Nicole Parker; Ernest Thomas of "Everybody Hates Chris;" celebrity fitness trainer Sam Bell; reality star Juliette Fairley, Latin rapper Ronin Gray and R&B singers Une' and 2-U-Neek who just released their single "Party" now at all BestBuys.
I was pretty amaze with Down aka Kilo by the time I left the event, not only from all the love he was shown, but the more I listened to his music and watched his music video I started to see a Latin Dr. Dre. See for yourself log onto www.myspace.com/downakakilo for more on Down aka Kilo.
Tony Award winning Melba Moore joins R&B crooner Phil Perry in creating 'The Gift of Love' on Shanachie


"Just the opportunity to do any record with a Tony Award winner, I had to rethink how I approach doing it as a solo artist...to do a duet," R&B crooner Phil Perry said about his newest CD project "The Gift of Love," a duet with legendary singer/actress Melba Moore. "Melba is so patient. I put pressure on myself to step it up."
Melba being the sweet and funny Melba we all (over 30) know said with a little chuckle, "Phil pretty much laid out the guidelines."
The CD offers so much love in so many forms you will get Melba's Tony Award winning vocals of love on "I Believe," which is just her voice accompanied by the keyboard and then there is the duo beautifully combining their vocals on such songs as "Give (The Gift of Love)" which has some powerful horns and a great message; "We'll Be Together" which has a Pop feel; "Survival Kit" with its orchestra effect is so uplifting and their cover of "Sadie" is very moving.
"In the beginning I was willing to follow Phil. Phil had success with Shanachie. He brought on board a wonderful producer Chris "Big Dog" Davis," Melba points out as to way she let Phil "lay out the guidelines."
"It's important for a producer to let an artist remain themselves," Phil said about working with "Big Dog." "If you don't feel it the people are not going to feel it."
Melba Moore became the first African-American who took over a white entertainment's role on Broadway, it was for Hair in 1968. By age 25 she won a Tony Award for her role in the musical Purlie and then she went onto a career in the music business. She formed Hush Productions with then husband Charles Luggins and launched the career of Freddie Jackson. She released ten albums during that time with "Livin' for Your Love," "Love the One I'm With" a duet with Kashif; "A Little Bit More" a duet with Freddie Jackson; her number one hit "Falling" and her powerful version of the black national anthem "Lift Every Voice and Sing" being her hottest hits.
Phil Perry was a member of an early 70s group, The Montclairs, who disbanded in 1975 forcing Perry to join with bandmate Kevin Sanlin as a duo for Capitol Records in 1980. In 1985 he married Soul/Jazz singer Lillian "Tang" Tynes and they formed a partnership that lasts even today. In the early 90s Phil released hit singles "Call Me," a remake of Aretha Franklin's 1970 hit; "Amazing Love," and "Forever" from his album "The Heart of the Man." "The Gift of Love" is his second Shanachie CD, the first "Mighty Love" garnered him a Male Vocalist of the Year Award at the SoulTracks Readers' Choice Awards that year.
For more information on "The Gift of Love" CD log onto www.Shanachie.com. For more on Melba Moore log onto www.MelbaMoore.com and for more on Phil Perry log onto www.PhilParry.net.
The Pulse of Entertainment - October 9, 2009
By the brief discussion with Chris Rock on his "Good Hair" film, released to theaters this week, I think there were a lot of things that influenced him to do a documentary film on the concept of "good hair." He said not only did his brief conversation with his daughter (five at the time) asking him why she didn't have "good hair," but his love for Michael Moore's documentaries and the fact that there were no documentary films on "hair" was a driving force as well.
"When she said it I didn't panic, because if you over-react, they'll see that and they will over-react. So I played it off and said, 'your hair is beautiful, want some ice cream?'" recalled Chris Rock about that day which sparked his interest in "good hair.".
"It was oh so hard to sell this," Rock pointed out. "Even after winning the Sundance Film Festival, we were still looking."
Well Chris and Kevin O'Donnell (producer), Jeff Stilson (writer/director), and writers Lance Crouther and Chuck Sklar found a partner in HBO Films and eventually theatrical release through Liddell Entertainment and Roadside Attractions. There are cameo appearances throughout the documentary by Nia Long, Ice-T, Paul Mooney, Dr. Maya Angelou, Salt n Pepa, Eve, Rev. Al Sharpton and Raven Symone all being interviewed by Chris on the subject of "good hair."
"I was excited about it... I tried to be honest about my hair," Raven Symone said about her contribution to the film. "I think people need to stop hiding."
Raven also admitted that when she was on the Crosby Show that he didn't allow them to do anything with their hair, as fair as chemically change it.
"I think it is still a sensitive subject," actress Nia Long said about the conversations that the "Good Hair" film is provoking. "My son at nine said, 'Mama you scary when your hair is short!'"
The documentary follows Chris Rock and crew to barbershops to talk to men about their hair issue and in particular their women's hair issues; he goes to beauty salons and get shock with how much money women spend on weaves and how it effects their relationships at home; he takes us to the Bronner Brothers Hair Show to be amazed at seeing 100,000 people come together to learn about hair and hair products; he travels to scientific laboratories and learn the shocking reality of the chemicals we use in our hair, and then he travels to Indian Temples to explore where the hair for weaves come from, all with shocking discoveries that are sure to provoke "hair" discussions across the country.
Of course the film has lots of laughs with Chris Rock as your host, that goes without saying, but it's the education that amazes me and I think will amaze the audience. Before leaving Rock added that he is working on a DVD on the origin of the Jhery Curl.
"We found six guys that still have their hair in a Jhery Curl!" Chris laughed.
Sounds like good clean fun and I am all for that. The Roadside Attractions film "Good Hair" is released to theaters on October 9, 2009. Log onto www.GoodHairMovie.com for more information.
TV One premiers fourth season of 'Who's Got Jokes' with host Bill Bellamy


Comedian/actor Bill Bellamy host TV One's "Who's Got Jokes" comedian competition and on October 10, 2009 at 10:00 p.m.ET a fourth season will air. Rodney Perry and Tommy Ford co-host the showcase with judges this first episode to include actress Terri J. Vaughn (All of Us/The Steve Harvey Show), R&B singer and reality star Ray J, and actress Wendy Raquel Robinson (The Game). "Who's Got Jokes" is also executive produced by Ralph Farquhar (The Parkers/Moesha).
"There was a whole family there," actor Tommy Ford said. "I think thats what makes the whole show special."
This season TV One, at the request of Ralph Farquhar, takes the show to Las Vegas, so there will be some big "Vegas" surprises.
"Vegas brings the people," Bill Bellamy said about the experience. "People come there to have a good time."
Tommy added that they challenged the executive producer to make it bigger and Bill starts to tell a story about a tiger experience, but it was so funny that he could hardly get the story out. Tommy helps him out by saying the show will give the audience the "full Vegas experience."
Of the comedians that will be competing Bill said they reminded him of how hungry he was in his early career. They travel from city to city, from club to club looking for talent.
" None of them have more than five years in the business," Bill pointed out. "Some crashed and burned, but it made it great TV."
"We had a lot more women (this season)," executive producer Ralph Farquhar added.
"Oh yea and they were good (ones)," Bellamy said. "Especially this girl name Jackie, Jackie Fabulous. She is infectious, lovable and clean."
Other episode judges will include actresses Kym Whitley and LisaRaye McCoy, former NBA baller Eric Snow and comedian George Wallace. For more information on TV One's "Who's Got Jokes" log onto www.TVOneOnline.com.
The Pulse of Entertainment - October 16, 2009
Though only ten years-old actor Kwesi Boakye hasn't had an overnight success with his co-starring role in the newest Tyler Perry film, "I Can Do Bad All By Myself," starring actress Taraji P. Henson (The Curious Case of Benjamin Button) and in the new TNT drama television series "Men of a Certain Age," opposite Ray Romano (Everybody Loves Raymond), he has been acting for a while starting with a starring role at the age of four in the drama "Strong Medicine."
"When I was three or two I had to cry," Kwesi says to me when asked from where he draws his emotions for acting. "I had a dog that got hit by a car and died."
In the film Boakye is referring to he couldn't keep his dog and had to give it away, so the young actor (at 3 - 4 years-old at the time) draw from his own painful dog experiences to evoke the tears and emotions needed for the scene. Even before then Kwesi was modeling for Baby Gap.
Kwesi has also appeared in such television series as "Boston Legal," "South Park," "The Shield" and "Days of Our Lives." He is also the voice of Andrew in the animated series "Special Agent Oso," the voice of Mr. Hoppy in the Nickelodeons' "Ni Hao Ki Lan," and in the 2007 Oscar, Golden Globe and Grammy Award winning animation movie "Happy Feet."
"I learned a lot of things. Tyler Perry is the King of 'improvise'," Kwesi said when asked with all his experience what he learned while shooting "I Can Do Bad All By Myself." "I didn't know what that was. He said, 'Don't be scared. Say or do what comes to mind.' I was in a scene when I first get introduced to Madea. (his character Manny and two other kids break into Madea's home and get caught) and me and Joe went at it, back and forth, I was improvising that whole scene and as it went on it got easier."
When I asked the ten year-old actor to give other young artists trying to get into major roles advice he simply said, "Don't quit..Keep doing what you do." (Photo Credit of Kwesi and Taraji P. Henson: Haa)
Hip-Hop/Gospel's Prayz1 shares his Urban R&B vocals in new project, 'Seat Music'


"My faith in the vision that God gave me," was the simple answer to my question why Gospel Hip-Hop/R&B artist Prayz1 continues to put out his independent CD projects. "God gives us dreams and visions and we give up sometimes, but I still believe in the vision He gave me."
In his first national CD release "Seat Music" (his debut "The Difference" was a regional release) Prayz1 surprises his fans by sharing his vocal singing abilities, as well as, his unbelievable flow for rap.
"It was deliberate," Prayz1 said about singing on half the album. "We wanted it to come straight from our creative box, what God gave us is what we do and live."
The "we" Prayz1 refers to is his band, Tha Underdogz, a ten-piece ensemble that takes Prayz1 projects to a whole new Hip-Hop/Gospel level with music of an alternative feel and sound. On "Faith" the music Tha Underdogz deliver is almost Rock with its electrical guitar leading the way doing amazing things. Prayz1 also does some amazing things with his Urban R&B style singing on this cut. On "Fly" you get to enjoy some real Hip-Hop with the beat-boxing.
Featured on the "Seat Music" CD release, aside from Tha Underdogs, is vocals by Angela White on "Stronger," rapping by Tye Tribbet on "Better," and Jeromisha Lemar on "Hold On."
"Tye wanted to rap," Prayz1 said about Tribbet's support of his album by switching roles - instead of Tye singing he is rapping and instead of Prayz1 rapping he is singing. "That's part of what I do is sing. At first I wanted to do a double CD, one of me singing and one for my rapping. I wanted to show a taste of the different dimensions they get with Prayz1."
Prayz1, who has performed as opening act for such Gospel greats as Tye, JJ Hairston, John P. Kee and Kierra Sheard, offers the listeners 16 cuts on the new "Seat Music" album. Aside from "Faith" and "Fly" some of my other favorites on this CD include "Express Yourself," because I love his flow of rap and it has some heavy music to support it; "Numbers," driven by horns reminiscent of the days of Duke Ellington; "Hold On" with its great vocals by Jeromisha and its uplifting message, and "Do Right" which also has a great message.

For more information on Prayz1 or his new "Seat Music" CD release log onto www.Prayz1.com, www.myspace.com/1Line or www.sonicbids.com/Prayz1.
The Pulse of Entertainment - October 23, 2009
Rahsaan Patterson started in the entertainment business on the kids television show "Kids Incorporated" with Fergie, Mario Lopez and Shanice and then he later worked as a background singer for such artists as Brandy ("Baby") and Tevin Campbell ("Back to the World"). He later signed to MCA Records and released his self-titled debut in 1997. His next release was "Love in Stereo" in 1999.
He later contributed to the soundtrack of "Brown Sugar" and in 2004 released "After Hours" on his own label Artistry Music. In 2007 he released "Wines and Spirits" and in 2008 he released "The Ultimate Gift." Through it all he collaborated on projects for such artists as Ledisi, Jodi Whatley, Chico DeBarge and Brian Culbertson.
"I sing background, write and occasionally produce, "Rahsaan Patterson said about his work with other artists. "My 2007 release has been sustaining my live performances for two years."
Rahsaan said he enjoys performing live in fact, his world tour will finally be ending December 30, 2009 in Detroit. He recently performed near my home town of Baltimore in Annapolis at the Rams Head.
"I enjoyed performing there. I love Annapolis," Patterson said. "Last Christmas was the first time I performed at the Rams Head. I heard about it from a friend, LaLah Hathaway."
To date Rahsaan Patterson has sold over 10 million albums and has received a 2008 BETJ Virtual Award and was honored as the 2007 SoulTracks Artist of the Year. His single off of his "Wine and Spirits" CD, "Stop Breaking My Heart," entered Billboard's Hot R&B/Hip-Hop Songs Chart as the Hot Shot Debut and the highest ranking debut of that week. On the Adult R&B Chart the single remained in the top 20 position for several months, an amazing accomplishment for an independent artist (and label).
For more in Rahsaan Patterson log onto www.Rahsaan.com and www.MySpace.com/Rahspace.
Stellar Award nominated singer/songwriter Tarralyn Ramsey releases 'Beyond the Darkness'


When I first listened to Gospel singer/songwriter Tarralyn Ramsey's "Beyond the Darkness" release her voice immediately reminded me of a combination of Deborah Cox and Whitney Houston.
"Recently I have been getting the comparison to Deborah Cox," Tarralyn Ramsey admitted to me when I said her vocals were reminiscent of those talent ladies. "My nick-name is Lil' Whitney!"
Well "Lil' Whitney" has an awesome voice and she brings it to us, her third CD, on her own "indie" label Tarprincel Entertainment Group. Her company is not only a label but a publishing, management and production company.
In 2000 Tarralyn started in the music business with a recording deal at Verity/Warner with a self-titled debut which garnered her a Stellar Award nomination. In 2004 she released "Tarralyn" on Casablanca/Universal Records. Ramsey won the VH1 "Born to Diva" Award. Recently she released "Beyond the Darkness" on her label, which is distributed by Central South.
"My distribution company called and said it's been two-three years," Tarralyn recalls the reason she went back into the studio after so many years since her last 2004 album. "I kind of got in a place before they called where I couldn't sleep and once the distributer called I got overwhelmed with stress. I remember stepping my foot in the studio and ten songs were done. We were in the studio for five days straight... (We) finished twelve songs in a month!"
Tarralyn told me the gap in CD releases was because she "got burnt out." Well the wait was worth it because of her passion to the task resulted in a powerful CD. You don't hear allot of instrumentals, which is great because you get to hear her unbelievable vocal ability.
"I don't like a lot of busy production." Ramsey pointed out.
Tarralyn Ramsey says she hopes her CD touches people in a "dark place" because life can throw you curve balls but "God will change it."
My favorite songs on this funky soulful Gospel singer's "Beyond the Darkness" CD include "I'll Take Your Trouble" a sweet testimony of God's love for us; "Glory and Honor" a great hand clapping Praise and Worship selection; "Wise Men Still Seek Him" a heart-felt worship song, and "Yes, You Can" a lovely uplifting anthem for dream seekers.
To hear from the CD or learn more about Tarralyn Ramsey log onto www.TarralynRamsey.com.
The Pulse of Entertainment - October 30, 2009
"I love Gospel music," actor/director Robert Townsend told me when asked why he produced "Musical Theater of Hope" a half hour musical presentation of three different scenarios of what people go through in finding God's love and mercy.
"People need hope," he said
"Robert Townsend presents Musical Theater of Hope" aired on the Gospel Music Channel Sunday, October 25 and 27, 2009 and will re-air in November. The first of the three 10 minute episodes stars Howard Hewett and is titled "David's News." In it Howard's character David gathers all of his friends and family together for an important announcement that brings both joy and tears. Howard preforms the Gospel hit, "I Can Only Imagine."
The second 10 minute episode, "Cora's Release," stars Gospel singer Tameka Scotton. Her character Cora is serving a life sentence in prison for killing the man that molested her daughter, she has also been diagnosed with cancer and is seeking a "mercy release." Tameka will be performing the Gospel selection, "My Redeemer." The third 10 minute episode stars Nina Gaddy Wallace, Jevonne Wilson, Latrice Pace and Joquita Williams and is titled "The Sparrow Reunion." This group of talent Gospel singers play four sisters who were once part of a successful singing group that let greed, jealousy, drugs and infidelity destroy the group. They reunite at their mother's funeral and will be performing the old Gospel traditional selection, "His Eye Is on the Sparrow."
"The audition was in Atlanta and 3,000 people came," Robert said about the process of selecting who would star in the three episodes. "I got Howard Hewett. It's his first time acting. God has given him such a gift."
Townsend also said the story of "Cora's Release" is based on a true story he read in a newspaper. He said, "I felt for the woman."
The four ladies he chose for "The Sparrow Reunion" were picked because Robert felt they all looked like they could be sisters.
"I just like creating and giving back," Robert points out. "I think about what I'm leaving behind. My mentors are Sidney Poiter and Bill Crosby. They welcomed me...so I have to work on a certain (level) of integrity."
Robert said he also has an eight episode on-line television series running at www.PIC.tv titled "Diary of a Single Mom" starring Leon ('Five Heart Beats') and Richard Roundtree ('Shaft').
"The web is the future," Townsend stresses. "I'm learning from them (his kids). I can talk to my friends in Brazil (on-line)."
Robert Townsend is an actor, producer, comedian, writer and director. His career includes roles in "A Soldier's Story" and "The Mighty Quinn" co-starring with Denzel Washington. He starred in "Hollywood Shuffle" and the WB Network sitcom"The Parent Hood." Robert directed Eddie Murphy in his "Raw" DVD and Halle Berry in "B*A*P*S." He also directed and starred in "The Meteor Man" and "The Five Heartbeats."
Townsend won an Image Award in 2001 and helmed "Carmen: A Hip-Hopera" for MTV Films starring Beyonce' Knowles and the "10,000 Black Men Named George" television piece about the Pullman porter strike for Showtime starring Charles S. Dutton and Mario Van Peebles.
To learn more on the re-airing of "Robert Townsend presents Musical Theater of Hope" on the Gospel Music Channel log onto www.GospelMusicChannel.com.
International model turned singer Tinu releases 'Addicted' her sophomore project


Born in Brooklyn, New York and raised in Nigeria by her parents, who where born there, Tinu (pronounced Teenu) became an international model and even obtained a degree in Finance and Marketing from New York University. Tinu, who speaks English, Arabic, Hebrew, French, Italian and Hindu, also launched a successful accessory collection. Her "Tinu Shoebag" has been worn at Academy Award shows. This month she releases her sophomore CD on EliBi, Inc. world-wide. Her debut music video from the first single off the "Addicted" project, "Wild Things," was recently picked up by MTV Base, which airs in Europe and Africa.
"It came from growing up in Nigeria," Tinu said about her accent. About her forming her own label (and other companies) Tinu said, "I have street smarts...people hustled (in Nigeria). If you want it to be done right, do it yourself."
Tinu confessed that sometimes you have to reinvent yourself to just be on top of your game. Her exotic voice and style, I told her, reminds me of Grace Jones. She admitted that she is a fan of Jones who was also a model turned singer with an exotic style and a deep sultry voice.
"After high school I went into modeling," Tinu said about her career in entertainment. "It (hit me)...that it's temporary."
Tinu's modeling career had her jet-setting and partying around the world. She signed to a label and experienced that normal shock of the cut-throat business of entertainment. She said she learned that the system is not about the artist but the label.
"It should be artist driven and not label driven," Tinu said.
Now her album is released on her own label EliBi, Inc. and I must say her whole packaging, marketing and promotions has been that of a class-act. The production on the CD is outstanding with Rennie Grant as producer and Lalou vocals in the background.. My favorite cuts on the "Addicted" CD include "In Love" a sweet love song; "Let's Rock," "My Life" which has a Rock feel to it, and "Not the Devil" which has an awesome electric guitar lead.
For more on Tinu or the "Addicted" CD log onto www.TinuOnLine.com.
The Pulse of Entertainment - November 6, 2009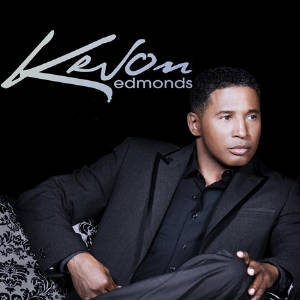 Kevon Edmonds is back with a hot new CD solo project, 'Who Knew'
Ted Winn debuts his solo Gospel CD 'Balance' through Shanachie Entertainment

Ted Winn, half of the duo Ted and Sheri and owner of Veracity Entertainment, a publishing/production rights management company to over 30 high-profile songwriters such as Ciara, Marques Houston, Toni Braxton and T-Pain, has just released his solo Gospel CD project "Balance" on TeddysJamz Records, distributed through Shanachie Entertainment. The CD project offers twelve great Praise and Worship selections.
"I waited to do a record," Ted Winn said about what made him do a solo project. "We (Ted and Sheri) decided to take a record sabbatical. I wanted to have something to say, not just put something out there."
With the new CD "Balance" Ted's message is that, "I think there is something for everybody."
The first single off of the "Balance" project is "God Believes in You."
As the Gospel duo Ted and Sheri Winn won two Stellar Awards. He has worked with Richard Smallwood's Vision Choir since 1999. A native of Memphis Ted sang with Kevin Davidson and The Voices of Binghamton after begin honorably discharged from the Air Force. He later formed Ted Winn and Deliverance. In 1995 he and Sheri Jones-Moffet formed Ted and Sheri and signed to a record deal in 1999. Together they have released two albums "The Healing Starts Here" and "Celebrate."
Featured on the "Balance" solo project is legendary Gospel artist Vanessa Bell Armstrong on the selection "His Favor."
"Balance" not only offers Ted's great vocals but uplifting lyrics and awesome tracks. My favorite selections on the CD are "Oh My Soul," because I love the piano and violin support; "Great is Our Lord" a Praise and Worship song that brings visions of Sunday morning church fellowship; "His Favor" with its great horn support; "Reap" has an R&B track with a horn lead reminiscent of the horns normally heard by Earth, Wind and Fire, and "Moving Forward" a sweet testimony from the heart.
For more information on Ted Winn or to hear selections from his CD log onto www.myspace.com/teddwinn or www.tedwinn.com.
The Pulse of Entertainment - November 13, 2009

Bahamian Urban R&B artist Alia debuts 'Unfadeable' on Galleria/Universal Music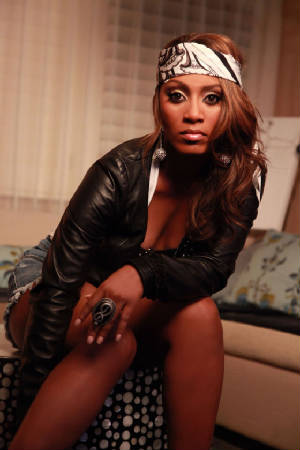 With a sound reminiscent of Chante Moore and a look - to me - reminiscent of Ciara, Bahamian born singer/song writer Alia makes her much anticipated debut CD release with "Unfadeable" on Galleria Entertainment/Eyecon Music/Fontana/University Music Group. The nine song Urban R&B/Pop collection is an impressive project.
"We decided to go with my Bahamian style, just be me," Alia said when I pointed out her refreshing style of dress. "Let it flow naturally."
When I told her that her voice reminds me of Chante Moore she said, "You got that one right, Chante Moore. People are always saying I sound like Chante Moore. Yes, it is a compliment."
Alia said when she started singing at the age of 18 she had decided to do it from that point on as a career.
"I knew I could sing at age seven," she pointed out. "I had neighbors who use to always say, 'you need to hear this girl sing!' So I did all the talent shows and the Apollo and won them all!"
The CD project is sure to impress those who hear it. My favorite cuts on the CD include "Addiction" which has a nice Pop/R&B sound; "Use to Have" with its Urban feel to it;"Sign Your Name" a Terrance Trent Darby cover song that she gives a gritty feel to, and "Hologram" a dance cut I can invision hearing at the clubs, not that I go anymore.
To learn more about Alia or to hear songs from her "Unfadeable" CD log onto www.AliaSings.com or www.myspace.com/AliaSings
The Pulse of Entertainment - November 20, 2009
Stax Records is back with a new CD release, N'dambi's 'Pink Elephant'


Stax Records known for its creation of Southern Soul music, is the home to such legends as Otis Redding, Wilson Pickett and Isaac Hayes. It was purchased by Concord Music in 2004 and is now dedicated to R&B and Soul. Stax's just released a hot new CD from N'dambi titled "Pink Elephant" (CoCo Red/BluKey/Stax Records).
Reminiscent, to me, of India.Arie in sound and storytelling style, N' dambi also gives up a twist of Soul, Funk and Jazz fused together in vocal sound and style. On this project, which is produced by Leon Sylvers (Blackstreet, Gladys Knight), N' dambi shows her true artistic talent and range.
"It was deliberate to tell stories in my writing," she said about her style. Holding a degree in Creative Writing from Southern Methodist University N' dambi said, "I wanted to be a novelist."
The daughter of Baptist ministers in Dallas, Texas N' dambi was only allowed Gospel and Country music in the house. When out of the house N' dambi gravitated towards music made by Earth, Wind and Fire, the Bar-Kays and the Ohio Players, which had a profound influence on her sound.
Her debut release was in 1999 titled "Little Lost Girl Blues." Next, she released "Tunin' Up & Cosignin'," and then "A Weird Kind of Wonderful," which was released only in Japan.
"Stax was looking for a new artist," N' dambi said about her Stax's record deal. "At the same time I was looking for a label."
My favorite songs on the "Pink Elephant" project include "Imitation" a finger snapping number that has a Jazz flavor to it; "Nobody Jones" a heart-felt song about dream chasers; "The One" a funky song, and "The World is a Beat" another funky cut with a drum driven track.
N' dambi is currently promoting her "Pink Elephant" CD release with shows in Chicago, California, Dallas and Oakland. For more information on dates or to hear songs from the album log onto www.NdambiOnline.com.
The Pulse of Entertainment - November 27, 2009
The Sax Pack is back with a new Jazz CD off the Shanachie Entertainment imprint


Three outstanding saxophone players, Jeff Kashiva, Kim Waters and Steve Cole, together make the triple-Jazz-threat The Sax Pack. The Sax Pack recently released their second joint project on Shanachie Entertainment titled "The Pack is Back."
"I was backstage on another show watching the remake of The Rat Pack. I called Steve and Kim (with the idea thanks to a friend Miles Gildersale who joked he should do The Sax Pack)," said sax player Jeff Kashiva about how he founded the group. "We had no material but great chemistry!"
Steve Cole laughs and says, "We were the only ones who took his call!"
While you know how God works things out because the combination of Jeff, Steve and Kim Waters saxophone playing together is like no other and makes for a powerful group. A group that has thus far recorded two powerful projects. Not to forget their "rat pack" image of them in suits with open collar, loose tie and a martini in hand.
The first single off "The Pack is Back" CD release, "Fallin' For You," was number one on the Jazz charts for 11 consecutive weeks. They just released a hot remix of that single by Davy D.
"We are diverse," Jeff admits when I mentioned that I could tell the difference in the horn playing on the CD. "I never hung out with Kim but we have a great relationship."
"We all have certain strengths," Steve adds. "A non verbal communication...the music writes itself."
The Sax Pack has been touring for the last five years to sold-out venues. Their Shanachie debut was self-titled and released in 2008.
Jeff Kashiwa is a soulful Jazz sax player, Kim Waters brings his Urban/Jazz sax playing and Steve Cole adds his R&B/Jazz influence.
"We perform in suits," Jeff points out. "They are provided by a Touch of Class, Steve Hooks' H&M."
My favorite cuts on the CD include the first single "Fallin' For You" because its a hand clapping jam; "Wanna Get Closer" a feet-tapping number; the title track "The Pack is Back" which gives you something fast to dance to, and "All That I Am" is a sexy slow dance selection.
For more information on The Sax Pack log onto www.TheSaxPack.com and to hear songs from the "The Pack is Back" CD log onto www.myspace.com/TheSaxPack.
The Pulse of Entertainment - December 4, 2009
Jazz guitarist Jesse Cook's new CD project, 'The Rumba Foundation,' has fans excited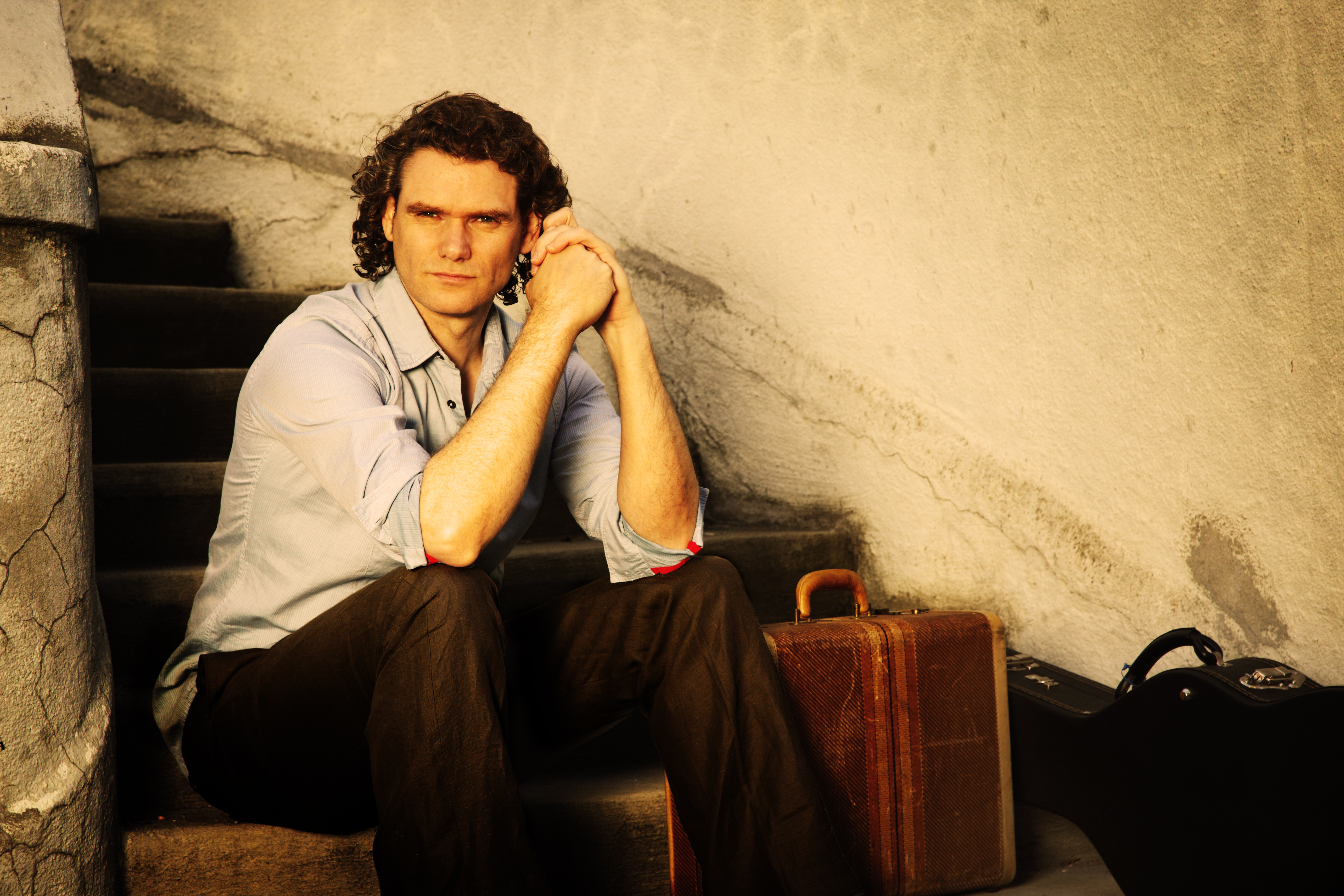 Jazz guitarist Jesse Cook has his fans all excited about the new CD project "The Rumba Foundation" (E1 Entertainment) an album made to take him back to the Cuban roots of the Rumba. His style is a fusion of Jazz, Latin and world music, and on this project he does not disappoint his fans.
Through circumstances Cook ends up in Bogota, Columbia, not Cuba, with Latin Grammy Award winners Los Gauteros de San Jacinto (a traditional Vallenato group). As a result his ninth project started to change course with a fused together sound of a Vallenato and Rumba Flamenco mixture.
"I was born in France (raised in Canada)," Jesse Cook pointed out. "I had a toy guitar - got it in Spain."
Of course the rest is history because Cook never put down that guitar, he mastered it. Jesse's mother was in television so you could say he had entertainment in his blood. His skills on the guitar grew until now he makes his guitar sing Jazz with a Latin tone of voice. The first single, "Bogota' By Bus," is already playing frequently on Jazz radio stations across the country.
"We have been touring like crazy," Jesse said about his performance schedule in support of highly popular "The Rumba Foundation" CD.
Cook started touring in late September, 2009 and the tour continues this month visiting Omaha, Cleveland and New York. In January, 2010 he travels to Arizona, California, Texas, Alabama and Florida. The platinum selling Jazz guitarists' music was heard during the Olympic Figure Skating Games when a Russian team used Jesse Cooks' music. His compositions were also heard on Sex in the City, the movie.
My favorite cuts on "The Rumba Foundation" include "Rain Day" because of the sweet way he makes his guitar cry; "Homebound," "Improv1" for its Latin feel; "Tuesday's Child" because of the violins and its constant flow of strings, and "Gaita" which makes you want to get up and do the Rumba!
For more detailed information on the Juno Award winner's performance schedule log onto www.JesseCook.com. (Photo credit: David Wile)
The Pulse of Entertainment - December 11, 2009
Marques Houston releases a music video for each song on his current CD, 'Mr. Houston'

Co-founder and lead vocalist in the Pop/R&B group Immature/IMx and an outstanding comedic and dramatic actor who has starred in such television shows as "Sister Sister" and "Cuts," has a marketing campaign for his current solo release, "Mr. Houston," that will make history.
The campaign calls for a music video for all 12 songs on the album. It also includes a perfect Christmas stocking stuffer, a DVD, for the CD release that is available just in time for Christmas.
"Timing," said Marques Houston is what is important when asked about the gap between albums. "An artist gets the feeling...I felt like recording. I actually started recording right after the last album."
So far from what I can see Houston has released nine music videos of the twelve song on the CD which include "How I do" released in September with Marques sporting an expensive looking suit; my favorite of all the videos, "Case of You," which has the veteran performer doing his famous dance moves; "Date" and "Sunset," which has Houston in all white on the beach playing a classical guitar, were both released in October; "Circles," also released in October, has amassed almost three million views; "Body" released in November has him singing tenor (watch out Prince) and "Favorite Girl" - also released in November - has over a million views. Other releases include the first single "I Love Her" and the second single "Sexy Young Thing" which Houston say is his favorite because it is a bit jazzy and has live instruments.
The CD comes with a new production team (Detail/Akon and Christina Aguilera, Jay Bynum, and Alex Cantrell) and label Musicworks Entertainment, which he co-owns with Jerome "Romeo" Jones (also a co-founder of the group Immature/IMx), distributed by TUG/Universal Music.
"Mr. Houston" is Marques' four solo project. After the disbandment of the group Houston's first solo CD was "MH" followed by "Naked," which reach number 13 on the Billboard Charts and number five on the R&B/Hip-Hop Charts, and "Veteran," the last CD, which also reach number five on Billboard 200 Chart and number one on Billboards' Top R&B/Hip-Hop Charts. Marques was also featured on the 50 Cent remix of "Candy Shop."
Watch out for the new Chris Stokes directed movie "Boogie Town" in 2010, a modern day West Side Story where Marques Houston stars along with Brenda Song and Vanessa Simmons. The film dance routines are choreographed by Shane Sparks. In this film you will really get to see the dance skills of Houston.
For more on the "Mr. Houston" CD log onto www.Marques-Houston.com, www.myspace.com/marqueshouston, www.youtube.com/mrhouston08, or you can twit him at www.twitter.com/marqueshouston.
The Pulse of Entertainment - December 18, 2009
Six-time Grammy nominated Ann Nesby records Christmas special for Gospel Music Channel, now on DVD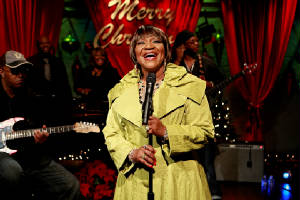 The former lead singer of the Sounds of Blackness Ann Nesby recorded a Christmas special, "Ann Nesby's Soulful Christmas," for the Gospel Music Channel which is now on DVD. Nesby has also garnered two Grammy Award nominations. One nomination is for her duet with R&B's Calvin Richardson on "Love Has Finally Come" for Best R&B Performance by a Duo or Group with Vocals and the other is for "Sow Love" from her latest CD "The Lula Lee Project" for Best Traditional R&B Vocal Performance.
"The idea was my brother in Christ Alvin Williams," said Ann Nesby. "I'd see him and he'd say I'm going to get you on!"
Good for him that he did because the hour long performance surely put me in the Christmas spirit. The beautiful set and Ann's vocals are unbelievable. Her band, lead by her god-brother Big Jim Wright (musical director for the Mo'Nique Show), plays heavenly.
Wright is a featured singer on the 'Soul Holiday' selection, on the DVD, a song written by Ann and Jim for the Sounds of Blackness. The "Soul Holiday" song is also featured in the Lee Daniel's directed film "Precious."
"It's a reminder that Christmas is not about gifts it's about the soul," she pointed out. "I had no clue Big Jim would be on Mo'Niques' show (as musical director)."
Her back ground singers are some powerful vocalists and consist of Contrell Jones, LaTasha Dorsey and Lydia Pace - all Gospel artists in their right. All that plus the unbelievable vocals of the lady herself is why, so far, I've watched the DVD at least four times.
"I am so grateful (for the opportunity)," Ann said about taping the Christmas special. "I love Christmas chorals. 'O Come All Ye Faithful' with Sounds of Blackness won a Grammy; it's one of my favorite songs."
Aside from "O Come All Ye Faithful" other selections performed by Ann Nesby include "Jesus What a Wonderful Child," "Going All the Way" written by Nesby and Big Jim; "I Found a Place" which is on her "Lula Lee Project"; "I Believe," "It's Christmas Time/Joy to the World," "Silent Night," and "So Much Joy."
"We did everything twice," Ann informed me when I mentioned what a hard job singing for a straight hour can be when you sing with all your soul as she does. "It was new for me, my first time. It was really nice. I dreamed about doing something like this."
Well for her first time Nesby truly worked it like a pro. For someone who sang for two hours straight (or longer) her vocals are outstanding.
This six-time Grammy Award nominated Gospel artist that has the vocal power of Patty LaBelle, the soul of Aretha Frankin and the spirit of Pastor Shirley Caesar will be attending the 52nd Grammy Awards in Los Angeles on Sunday, January 31, 2010 at 8 p.m. (ET). You can also see the "Ann Nesby's Soulful Christmas" special on the Gospel Music Channel Sunday, December 20, 2009.
For more information on Ann log onto www.AnnNesby.com, www.myspace.com/annnesby, www.facebook.com/annnesby or you can twit her personally at www.twitter.com/AnnNesby. Learn more about the Gospel Music Channel by logging onto www.GospelMusicChannel.com.
The Pulse of Entertainment - December 25, 2009
"I love this song and I love singing about Heaven," Pastor Shirley Caesar said about the title of her latest CD project on Shu-Bel/Light Records. "I love singing about my future home...I put something for everyone."
One thing I can say for Shirley Caesar and that is she is always willing to reach out with God's words and message of salvation through all avenues available to her - Traditional Gospel and Contemporary such as Urban, R&B, Jazz and Pop Gospel. On "A City Called Heaven" Caesar is joined by J. Moss in an Urban flavored selection titled "Nobody." On this song Shirley is rocking!
"Every time I record I put the word out that Shirley Caesar is looking for songs," she explained when asked how she was able to be so diverse. "I couldn't resist that one (title song)."
Anyone who has seen this multi-Grammy Award winner perform know that she gives her heart and soul into a performance - she holds church. Caesar started very young as a member of the Caravans, so young that they had to get her mother's permission for her to go on tour. Today Shirley has since recorded over 30 albums to her credit.
"I just left South Africa, they made me a Zulu Queen," Shirley informed me. "I went not to sing but they are trying to bring awareness to abuse of women and children."
If not preaching at her church in Raleigh-Durham, NC Shirley is traveling the world singing and uplifting God's children - preparing them for 'A City Called Heaven." Songs on the CD that either touched my heart or are my favorite inspirational selections include the first single "Nobody," featuring J Moss, a gusty Urban Gospel selection; "In This Place" a sweet love song about God's love which I feel in time will become a traditional Gospel song; the title track "A City Called Heaven" a beautiful emotional ballad of God's promise of an eternal life; "Cornerstone," written by Caesar, is a traditional sounding selection that has a touch of Jazz thanks to the horn support; "Been So Good" a great Praise and Worship" song, and "Can't Even Walk (Without Him Holding My Hand)" another traditional Gospel song of testimony.
"That's all I do," Shirley said. "I sing. I feel I can pretty much sing any kind of Gospel."
I agree with her and I enjoy listening to her sing any kind of song. For more on Shirley Caesar and her "A City Called Heaven" release log onto www.ShirleyCaesar.com, www.myspace.com/shirleycaesar or visit her at www.facebook.com/pastor.shirleycaesar.
Ami Rushes is 'Refreshed' on her current Kurt Carr produced album


Award winning Gospel producer Kurt Carr recently produced the newest CD project for Gospel artist Ami Rushes titled "Refreshed." Normally a Praise and Worship artist Rushes records a more contemporary project with Carr at the helm.
"I wanted to broaden my audience," Ami Rushes explained when asked about the new sound. "I have songs that not only touch the Gospel market but the Christian market."
Initially Ami came into the music industry as a Rock and Roll and R&B artist.
"Through a hospital experience many years ago...they didn't think I was going to be ok," Ami said about the changing point when she went from secular music to Gospel. "I wanted to do something. God saved me...I have to give back."
Rushes door into the Gospel music industry came through Rev. James Cleveland. Her style of Gospel includes that Rock and Roll and R&B influence. You can hear it in my favorite cuts on the "Refreshed" CD (Ami Rushes Ministries/Central South) which include "El Shaddai" for it brought tears to my eyes it was so heart-felt; "Through It All," written by Andrae Crouch, a power song; "He Touched Me" for the Jazz influence - thanks to the horn support, and "The Happy Song" for its finger-snapping harmonic sound.
For more on Ami Rushes and her current "Refreshed" CD release log onto www.AmiRishes.com.