January 6, 2012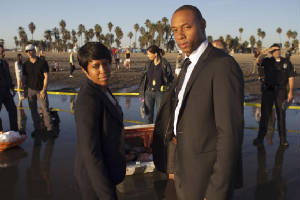 Regina King and Dorian Missick partner on new season of 'Southland' on TNT, premiers January 17, 2012

~

TNT's "Southland" has actors Regina King and Dorian Missick as partners in the 4th season of the dramatic series, which premiers January 17, 2012 at 10 p.m.ET. King plays Detective Lydia Adams, often known for losing her cool while balancing work and motherhood and Missick plays her partner.

"Southland," nominated for a SAG Award for Outstanding Performance by a Stunt Ensemble in a TV Series, takes a valid look at crime in Los Angeles and the LAPD. Picked up for ten episodes, "Southland," was created and co-executive produced by Ann Biderman. "Southland" is produced by John Wells Production in association with Warner Bros. TV.

"My choice was to be on a show that was an ensemble. I'm not really interested in 17 hour a day every day...that's what you get when...the show is all about you," said Regina King, who will serve as Social Media Ambassador at the SAG Awards, about starring on the TNT weekly series.

Dorian Missick added that one of the things he loves about the show "is that the writers really do play attention to detail."

The cast also includes Michael Cuditz as Officer John Copper, Shawn Hatosy as Detective Sammy Bryant, Lucy Liu as Officer Jessica Tang and Ben McKenzie as Officer Ben Sherman. Regina Kings former co-star on "227", Marla Gibbs, is on the series as well.

"The cool thing was that she auditioned for the part so it wasn't like Regina created this opportunity for Marla," King pointed out. "Then they called and asked me would I be ok with it and I said,' Of course'."
"Southland" seasons 1 - 3 are currently available on DVD. For more information on TNT's weekly series, "Southland," log onto
www.TNT.TV/series/southland
.
Machine Gun Preacher, the life of Sam Childers, is now on DVD and Blu-Ray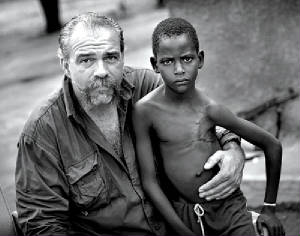 "Sometimes to save a life we have to reach out and forget the cost," said Sam Childer, a biker turn preacher, who the Marc Forester directed Relativity film Machine Gun Preacher is based on. "Don't count the cost."
Childers didn't count the cost when he picked up a machine gun on behalf of refugee children when he learned of their plight in the Sudan. Sam witness children enslaved and/or brutally killed - along with their families - if they did not join the despicable Lord's Resistance Army.
The former drug dealer literally single handedly saved 100s, and now thousands, of children by freeing them at gun point and taking care of them ay an orphanage he build in the heart of the torn and dangerous area.
"It...reminded me how I use to hurt people," Childer said when I asked about his reaction to seeing the film the first time. "Thank God for opportunities to help people."
Sam, who is played in the film by Gerard Butler (300), said his non-profit is currently working on three projects that concern sex trafficking in the Sudan, Uganda and the United States.
"We also have a television show, 'What if you had a second chance'," Sam added. "I believe prostitutes don't want to be a prostitute and homeless people don't want to be homeless."
In explaining how hard it is for him to finance his attempt at saving children against slavery Childers pointed out that, "I've been fighting a battle all week long. It always comes from...a brother and sister in Christ. Remember it was religious people that hung Him (Christ)."
For more information on Machine Gun Preacher log onto www.MachineGunPreacher.org/movie/ and for the DVD and Blu-ray log onto www.BlockBuster.com.
Janaury 13, 2012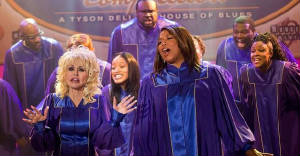 Warner Bros' Joyful Noise is a must see for all music lovers, arrives in theaters January 13, 2012

~

"Gospel is influenced by so many genres. We have to allow that influence for the youth," said Queen Latifah about the Praise & Worship music used in the Warner Bros' distributed Alcon Entertainment presentation Joyful Noise, which stars Queen, Dolly Parton, Keke Palmer, Jeremy Jordan and Courtney B. Vance. "It's a new generation. I don't remember people dancing in the church, but it's the kids' way and it's for the right reasons."
Joyful Noise, which arrives in theaters January 13, 2012, is a must see for all music lovers. Not only do you get the most inspirational Contemporary Praise & Worship music from beginning to end, but you will see some dance moves not normally seen in traditional churches.
Written and directed by Todd Graff (The Abyss) and music by Maryn Warren, Joyful Noise centers on the Divinity Church Choir and their passionate attempt at winning the National Joyful Noise Competition. Vi Rose (Queen Latifa) is the new choir director who refuses to 'modernize' the choir's performance for the competition.
Choir member G.G. Sparrow (Dolly Parton) is Vi Rose's rival for the choir director position and a supporter of change. G.G.'s grandson Randy (Jeremy Jordan) develops a soft spot for Vi Rose's daughter Olivia (Keke Palmer), also a choir member and soloist, and joins the choir to get closer. Vi Rose is fighting against the budding young relationship and the choir's plea for change.
"Meryn brought me these love songs turned into Praise for God," Dolly Parton said about the outstanding music used in this film. "He did a marvelous job. You can dance to it and praise to it."
Joyful Noise also stars Kris Kristofferson, Dexter Darden, Angela Grovey, Paul Woolfolk and Jesse L. Martin. Queen Latifah and long time manager Shakim Compere are co-executive producers, along with Timothy M. Bourne. This musically driven film presents the Gospel through Pop, Country, Rock, R&B and Spiritual channels. The Divinity Church Choir will also tackle songs from artists that include Michael Jackson, Chris Brown, Usher, Paul McCartney, Sly & the Family Stone and Stevie Wonder.
To learn more about the Warner Bros' distributed film Joyful Noise log onto www.JoyfulNoisethemovie.com. Joyful Noise is rated PG-13 and arrives in theaters January 13, 2012.
Disney ABC Television announces its winter schedule; 'Let It Shine' and 'Scandal' appear to be winners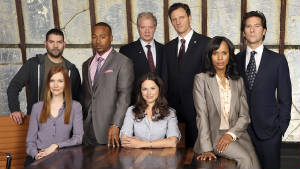 I attended the Disney ABC Television Group Winter Press Tour where they announced their programming schedule for winter 2012. Of the many shows announced the Disney Channel original movie "Let It Shine," starring Courtney B. Vance (The Preachers Wife), Dawnn Lewis (A Different World), Tyler James Williams ("Everybody Hates Chris"), Coco Jones and Trevor Jackson, and the ABC series "Scandal" starring Kerry Washington (Ray), Columbus Short (Stomp), Tony Goldwyn (The Pelican Brief), and Jeff Perry ("Grey's Anatomy") appear to be winners.
Created and co-executively produced by Shonda Rhimes ("Grey's Anatomy"), "Scandal," is based on the life of co-executive producer Judy Smith, a Crisis Communications Strategist, played by Kerry Washington. Directed by Paul Hoen, the Disney movie "Let It Shine," is about parents (Vance and Lewis) - rooted in a traditional church - who are trying to deal with their son, played by Tyler, who has a passion for Hip-Hop music.
"2012 is starting with an omni-bus distribution deal with Comcast," said Disney Channel's President Gary March. "Our content will be available for laptops, smart phone and tablets. Our viewers are digital."
In 2011 Disney Channel was the #1 network for kids and received the highest ratings across all platforms: Disney XD, and Disney, Jr.
The rest of the schedule includes "The Revolution," a reality show where a person's body, mind and wardrobe is revolutionized. ABC's "Missing" starring Ashley Judd and Cliff Curtis; "Don't Trust the B____ in Apartment 23; "The River," "GCB," ABC Family's "Switched at Birth" and "Jane By Design," and returning shows "Desperate Housewives," "Modern Family," "The Middle," "Suburgatory," and "Happy Endings."
For more information on the new shows of ABC Disney Television Group log onto www.DisneyABCTV.com
January 20, 2012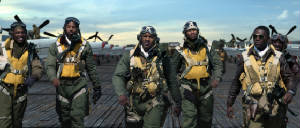 20th Century Fox's Red Tails makes its' own mark on history, arrives in theaters January 20, 2012

~

Famed George Lucas is back, 18 years after his last project, to create the 20th Century Fox distributed film Red Tails based on the lives of the first group of black U.S. Airmen from the experimental Tuskegee training program. Red Tails, which arrives in theaters January 20, 2012, is a LucasFilm, LTD presentation and is directed by Anthony Hemingway. It stars Terrence Howard, Cuba Gooding Jr., Michael B. Jordan, Ne-Yo, Tristan Wilders, David Oyelowo, Nate Parker, Elijah Kelly and Daniela Ruah.
The Tuskegee airmen, during World war II, not only lead the country into integration, but the men's outstanding record of not losing a bomber it was assigned to protect, garnered them so many honors and metals you would think they almost single handed help win the war. The truth in its content, the unbelievably real air-fights and the outstanding acting from all involved will certainly guarantee that Red Tails makes its' own mark on history.
The well writer script by John Ridley and Aaron McGruder successfully takes you back to the time of racial segregation and have you walking away in disbelief at how theses men, literally, fought without fear to keep America free.
For those sentimental movie goers like myself, be sure to bring some tissue for several heart-wrenching moments. Get more information on this rated PG-13 20th Century Fox film by visiting www.RedTails2012.com.
George Lucas, Richard Roundtree, Hattie Winston and Sony Pictures honored at the AAFCA Awards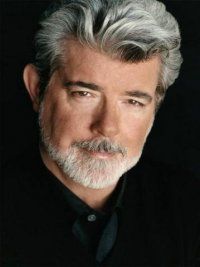 I was invited to attend the African-American Film Critics Association's 2011 awards where a crowd of distinguishing black actors wined, dined and then observed the honors. Special awards went to George Lucas (Red Tails), Richard Roundtree (Shaft), Hattie Winston ("The Game") and Sony Pictures.
Of the many industry people attending I watched as Bill Dukes, Sheryl Lee Ralphs, Viola Davis and Octavia Spencer (of The Help), Kevin Frazier ("The Insider") and Rocky Carroll ("NCIS") mingled. The top ten films of 2011 for the African-American Film Critics Association are The Help, The Tree of Life, Drive, Pariah, Shame, Rampart, The Descendants, A Better Life, My Week With Marilyn and Money Ball.
Some of the many awards went to such 2011 notables as film producer/directed Ava DuVernay who won "Best Screenplay" for the film I Will Follow and the documentary "The Black Power Mix Tape," which won for "Best Documentary." George Lucas received the Cinema Vanguard Award; Richard Roundtree received the Legacy Award; Hattie Winston ("Reed Between The Lines") and Sony Pictures received the AAFCA Horizon Award.
For more information on AAFCA or on how you can become a member log onto www.AAFCA.com.
Praise and Worships' Juan Santiago & Uninhibited Praise's latest live album is an ultimate worship experience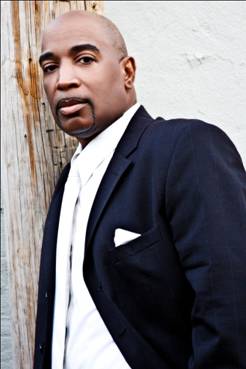 "The first album I wanted a Worship CD...but it changed. I said the 2nd will diffidently be a worship album," said Juan Santiago about his latest project with his choir Uninhibited Praise titled "Juan Santiago & Uninhibited Praise: Ultimate Worship Experience: Live" (The Naro Group).
The two disk CD set is full of lovely selections that are certainly Praise & Worship in delivery and content. Each song is lead by one of the Uninhibited Praise members who collectively have one of the most amazing harmonic choir sounds.
"I'm Puerto Rican ...I really like different styles of Gospel," Santiago confessed when talking about the range of Praise & Worship songs on the album. "I put my own twist on the songs."
Recorded live, the "JSUP: Ultimate Worship Experience" gives you that in-the-church feel.
"I exceeded my expectations," he added. "It was great having the Spirit come in - beginning to end. The choir doesn't remember recording it...they were in a zone."
That is certainly evident throughout the 12 selection album. My favorite songs on the "JSUP: Ultimate Worship Experience" CD include "We Need The Glory," lead by Minister Bennie Duncan, a great make-you-want-to praise and worship God song; "Majesty," lead by Will Rhodes, a beautiful song about ones love for God; "Holy Is The Lord," lead by Minister Bennie Duncan, is a sweet and emotional song with unbelievable harmony as support, and "Were You There, lead by April Umstead, is a powerful testimony.
Juan took Uninhibited Praise on the road on January 7, 2012 for a "JSUP: Ultimate Worship Experience" tour. Learn where the tour is going next and how you can listen to the new live album at www.JSUPLive.com
January 27, 2012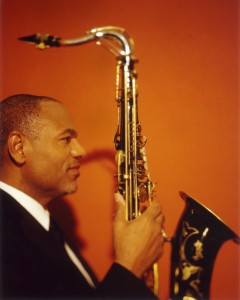 Kirk Whalum offers the essence of 'Romance Language' on newest album release, featuring the vocals of Kevin and Peanuts Whalum

"I hope the album makes an impact on people...reintroduce beauty to another generation," said Grammy Award winning saxophonist Kirk Whalum about his newest album, "Romance Language." The project is due to be released on Valentines' Day on the Mack Avenue/Rendevous imprint. "Romance Language" is basically a remake of the John Coltrane/Johnny Hartman romantic song collection of 1963, with the vocals of Kevin (and his uncle Peanuts).

"Romance Language," his 19th recording project, is produced by Kirk and John Stoddart, and also includes several original selections. The CD will also be the world's first complete LiveAudio optimized album for JAMBOX by JAWBONE, a leader in personal mobile technology devices. LiveAudio allows music to be heard in a 3D-like, surround sound.

"This project has been up my sleeve for a long time," Kirk pointed out when asked how the project of "romance" songs came to be. "I kept thinking of Kevin and me...his voice is so pure...rich sound. I think I had to get over it was Coltrane...He's one of my favorite..."

That Coltrane influence is evident when you hear the project, Kirk's horn playing and Kevin's moving vocals brought out the essence of the language of "romance." The album also evokes visions and mood of that Coltrane time period, so much so that it moved me to tears.

"Music can...create imagery," Whalum pointed out when I told him how emotional the songs made me. "It can change the atmosphere almost."

My favorite cuts on "Romance Language" includes "They Say It's Wonderful," featuring the "very" smooth vocals of Kevin Whalum, "Lush Life," also featuring Kevin, put me in a "dream-like" state, and "Almost Doesn't Count," featuring the emotional vocals of Hugh "Peanuts" Whalum, where the fabulous Kirk Whalum actually makes his horn cry (and so did I).
The 43rd NAACP Image Awards nominations announced, ABC, Columbia Records, The Help and Beyonce' led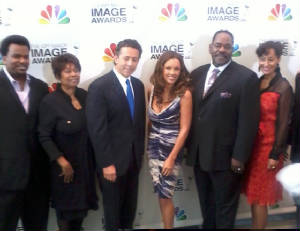 Recently the 43rd NAACP Image Awards nominations were announced by Vanessa Williams ("Desperate Housewives), Tracee Ellis Ross ("Reed Between The Lines"), Corey Reynolds ("The Closer") and Craig Robinson ("The Office") at the Paley Center for Media in Beverly Hills. ABC Network, The Help, Columbia Records and Beyonce' led in the number of nominations received.
The 43rd Image Awards will be aired live on Friday, February 17, 2012 at 8:00 p.m. ET on NBC, the network that originally aired the awards show. The event is to honor projects that promote diversity in the arts.
ABC Network led in the Television category with 18 nominations with "Grey's Anatomy" leading with five of the 18; DreamWorks Pictures led in the Motion Picture category with eight nominations with The Help leading with five of those eight; Columbia Records led in the Recording category with eight nominations with Beyonce' leading with four of the eight for her latest album "4", and in the Children's Programs category Nickelodeon led with five nominations.
The 43rd NAACP Image Awards is sponsored by UAW/Chrysler, Hyundai, FedEx, Wells Fargo, Ford Motor Company and Bank of America. You can log onto www.NAACPImageAwards.net for more information.
'Majors and Minors' tape finale', winner to be announced January 29, 2012 on HUB-TV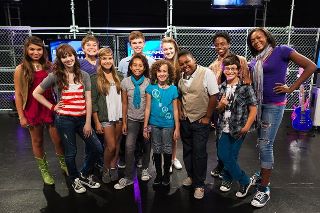 I was invited to the taping of the finale' of the reality show "Majors & Minors," on HUB TV and promise to keep the winner secret until its' airing on January 29, 2012 at 10:00 p.m. ET. The finale will be aired in two parts on January 22 and January 29, 2012.
The 12 finalists that were chosen out of 40,000 submissions worked tirelessly for 13 weeks with professionals on their original song, choreography, vocals and presentation. They had the guidance of such industry 'majors' as Brandy, Jennifer Hudson, Claude Kelly and Jordin Sparks - just to name a few.
From what I saw of the performances at the finale' choosing one out of the 12 will be very difficult because they all had that "star" quality and an abundance of talent and personality.
Boardwalk/RCA Records will present the winner with a record contract and an opportunity to perform on a national Country tour. At the final show on January 29th each young artist will perform their selection one more time.
The cast includes Ashley Nicole Greene (who invited me), Grace Jeanette, Sabrina Lentini, Emily Kocontes, Kennedy Noel, Nia Holloway, Hailey Dibiasi, Michael Woodard, Austin Crute, Brandon Michael, Cameron DeFaria and Josh Metzler.
For more information on HUB-TV's "Majors and Minors" reality show log onto www.MyMajorsandMinors.com
February 3, 2012
Grammy and Emmy winning Soweto Gospel Choir launch North American tour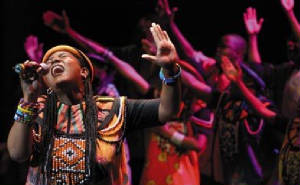 "We normally tour America every two years because it has such a demand," said Beverly Bryer executive director/co-creator and producer of the Soweto Gospel Choir. "America is our favorite place to visit. Americans respond to us."
The 26 member South African Gospel choir has garnered two Grammy Awards, an Emmy Award and an Oscar nomination. The Soweto Gospel Choir tour will visit the U.S. and Canada from January - April, 2012 - a total of 43 cities. The proceeds from the tour will go to their charity, Nkosi's Haven/Vukani, which fights AIDS.
"Most don't read music...but...its part of the culture," Bryer said about the unbelievable skills of the choir members. "...A Contemporary (Gospel) group...in the townships they get American music and other music. We brought in a couple that was dancers and in a year everyone was dancing...natural talent, and it don't stop after the show."
The American Gospel Music Award winning Soweto Gospel Choir will also be seen in the new Pepsi commercial with Keri Hilton and Akon. Their first American album debut was on Shanachie Entertainment, titled "Voices From Heaven," and it reached #1 on Billboard World Music Charts. Their next release "Blessed" garnered a Grammy Award win.
To learn more about the Soweto Gospel Choir's North American 2012 Tour log onto their website at www.SowetoGospelChoir.com.
May 4, 2012
May 11, 2012
Pure Flix's Me Again, starring Della Reese, is an inspiring journey to finding ones' self - now on DVD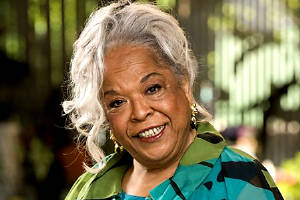 Pure Flix Entertainment released to DVD the inspiring drama of one man's journey to finding himself. The feature film stars Emmy Award nominated Della Reese as elderly woman Muriel, who is the motivating and guiding force for Pastor Rich Chaplin's (David A.R. White) journey to finding out what's important in his life. Me Again also stars Andrea Logan White (as Chloe, the top fashion model), Ali Landry (as April, Rich's wife), and Bruce McGill (as Big Earl, the angel).
"She's the focal-point," said Della about her character Muriel. "When he's trying to find his real self - who he is - she knows him and what he wants."
White also directs (with Jeffrey Peterson) and produces the faith-based film - a Latigo Film, David A.R. White and Jeffrey Peterson production. Other producers include Anna Zielinski, Michael Scott, Russell Wolfe, and Elizabeth Travis. The screenplay was written by Tommy Blaze, who also appears in the film.
"What we conceive as trouble is a way to the real us," said Reese, who is a pastor, about the film's 'lesson'. "We have to go through stuff...you say, 'Why me?'...it's to learn...life is a lesson."
Rich, in his disappointment in his life, wishes for a different one - and his wish is given to him.
Pure Flix is currently the leader in quality, faith-based films which addresses real-life issues. Me Again is also available on Blu-ray.
"You know when you go through a situation...you make the hurtle and clear it...you know that process," Della pointed out.
Dove Family-Approved, Me Again - though filled with life-lessons - gives a light-hearted look at Rich's journey to finding himself. Recommended for all ages Me Again's movie trailer and more information can be found at www.PureFlix.com/MeAgain.
May 18, 2012
May 25, 2012
"It took a life of its own," said Soul/R&B singer Leela James about her upcoming Shanachie Entertainment tribute to the late legend Etta James titled "In The Spirit of Etta James." "It evolved into what it is. Just took on the...era. I guess it's fitting...it still captures Leela, but has the vibe from that time."
In preparation for the release of "In The Spirit of Etta James," the Los Angeles native released the first single, "Something's Got A Hold Of Me," and soon an accompanying video. James' infectious vocal style puts a modern day twist to the up-tempo song of the Rock and Roll and Blues Hall of Famer Etta James.
"I listened to a lot of her music," Leela explained about her choice of Etta James songs to cover. "Her standard records I felt were the ones I wanted. Some were too dated."
Born with Gospel as part of her up-bringing - along with R&B, Blues and Funk - Leela James has developed a very soulful, funk influenced, bluesy R&B sound that is clearly her own. Her debut album, "A Change Is Gonna Come," had production assistance from Kanye West, Raphael Saadiq, Wyclef Jean, James Poyser and Chucky Thompson.
Leela's Shanachie debut album "Let's Do It Again" will be followed by the Etta James tribute album. With "In The Spirit Of Etta James" Leela gives modern day 'flavor' to legendary and sometimes signature pieces of the icon Etta James. Other songs on the upcoming tribute project include "Hurt Me So Much," "I'd Rather Go Blind," and "At Last."
"In The Spirit of Etta James" is produced by Grammy Award winning Shannon Sanders and Drew Ramsey and is slated to be released in June, 2012. Log onto Leela's website, www.LeelaJames.com, for more information on her upcoming Etta James tribute album on Shanachie Entertainment.
WE tv premieres new reality show, 'L.A. Hair,' May 31, 2012, starring celebrity hair stylist Kim Kimble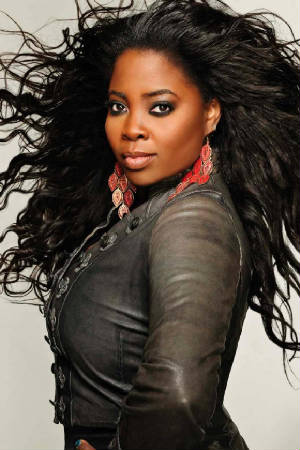 On Thursday, May 31, 2012 WE tv will premiere a new reality show, "L.A. Hair," starring celebrity hair stylist Kim Kimble. The eight episode reality show will air at 10:00 p.m.ET/PT, and feature some of her celebrity clients - Kelly Roland, Brandy and Mary Mary.
"I thought I would be nervous," Kim Kimble said about being afraid of what the reality show captures of her life. "I can honestly say I'd do everything the same. It was therapeutic."
The audience will see Kimble jet-setting from one client to the other while managing her hair care and styling business that includes not only hair salon and stylists, but hair care products and tools. The one hour episodes include her mother Jasmine - also a hair stylist.
"L.A. Hair" regular airing time on Thursdays will be 9:00 p.m. ET/PT as of June 7, 2012.
"I put care into hair care," said Kim. "Celebrity clients are more open... Hair 'care' is important to them."
Kim Kimble is in the process of expanding her 'brand' into a bigger building, adding more stylists and repackaging her hair care product line. The viewers will see some of this.
"If this goes well you might see Kim Kimble Hair Salons popping up all over the country," she confidently concluded.
Kim's staff - seen on the show - includes hair stylist Angela, Dontay, Terry, and China, her assistant Anthony, and receptionist Charity. Visit www.WEtv.com for exclusive video, photos and blogs on the show, "L.A. Hair."
The George Lucas produced 20th Century Fox film Red Tails is now on Blu-ray, DVD and Digital Download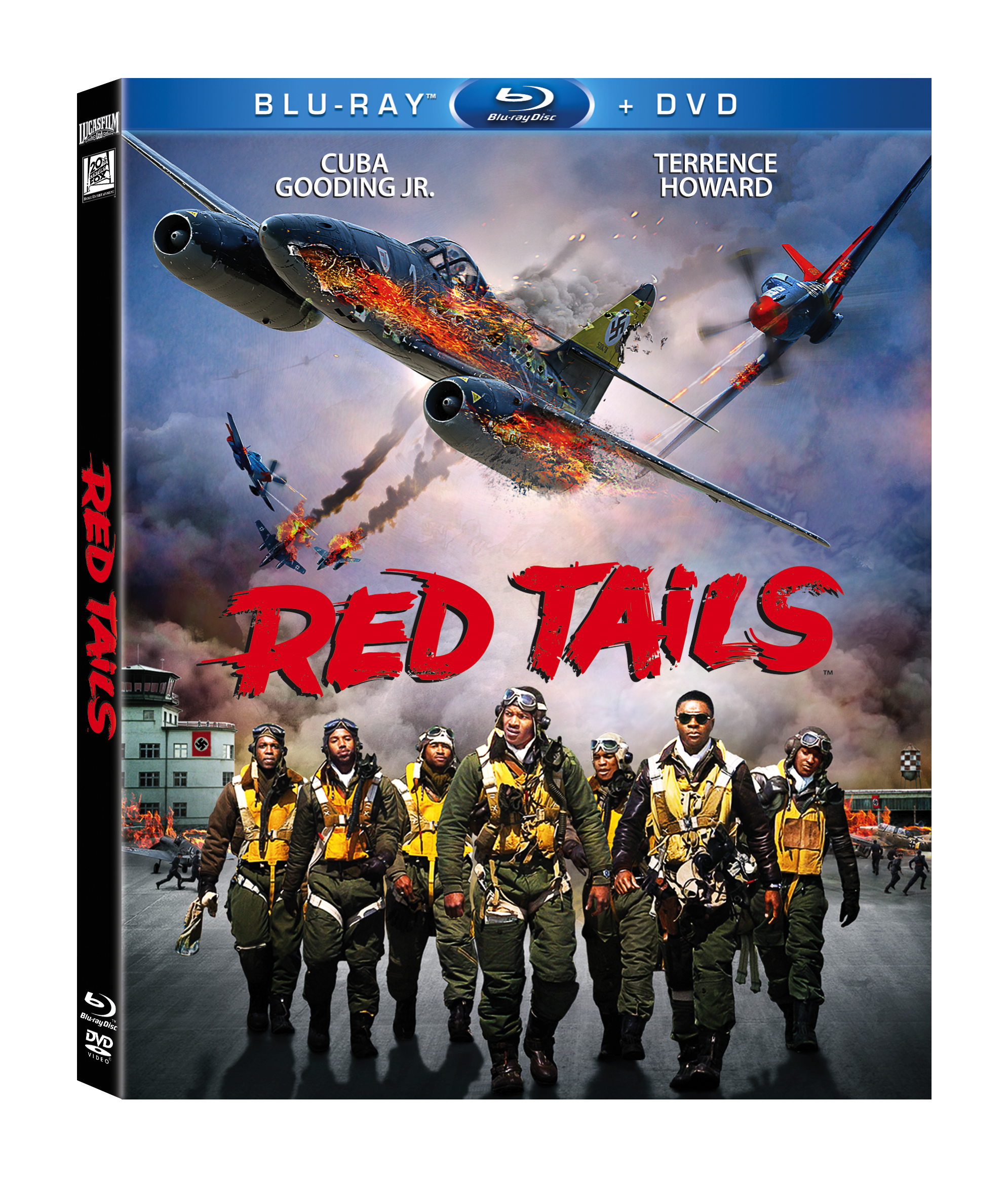 "They spared no expense on giving the audience that experience...It was the graphics," said actor Elijah Kelly about the realism of the air fights in the 20th Century Fox film Red Tails. Kelly stars along-side a powerful cast that includes Academy Award winner Cuba Gooding, Jr. and Academy Award nominee Terrence Howard.
Red Tails, the George Lucas produced film, is now on Blu-ray, DVD and Digital Download.
"My part initially was a small part," Elijah pointed out. "When I got on the set they allowed me to have liberties...and it went to me being included in the billing."
Red Tails is an inspiring story of a group of real-life African-American Tuskegee Airmen who, in 1944, were finally given a chance to prove themselves. The band of 'brothers' surpassed everyone's expectations, even their own.
Also casted in Red Tails are David Oyelowo, Nate Parker, Tristan Wilds, Method Man, Ne-Yo, and Michael B. Jordon.
June 1, 2012
June 8, 2012
June 15, 2012
June 22, 2012
June 29, 2012