The Pulse of Entertainment: 'Black Butterfly' EP Released from the Heart of R&B's Sheila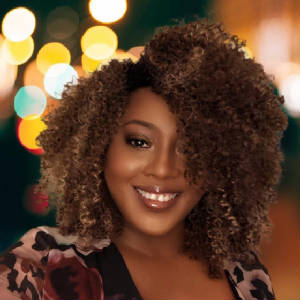 (June 20, 2023) "Long as I can remember talking, I was singing," said Sheila (Wanamaker), an R&B singer/songwriter, about her new EP "Black Butterfly".

When I asked about the meaning for the title of the EP she said, "We are special...it was to encourage myself."

Her "Black Butterfly" EP has five selections. Executive produced by Black Butterfly Productions, the project also features production work from Christopher Niles Madden, who produced the title track.

"It's a creative expression of lots of feeling I had. I went into the studio for creative reasons, because I sing all the time," Sheila informed me when I asked about the reason for the EP.

Sheila took her love for singing and performed at talent shows, pageants and local churches. During her career she had support from Pastor John P. Kee, her youth choir director and Patrick Love, a renowned Gospel singer. She names Whitney Houston and Yolanda Adams as inspirations.

"The Sparkles soundtrack...the Aretha Franklin soundtrack...made me want to sing. My parents nurtured it," she told me when I asked where her love for singing came from."
SYNDICATED COLUMN: Dr. Eunice Moseley has an estimated weekly readership of over one million with The Pulse of Entertainment. She is also a Public Relations and Business Management Strategist and Consultant at Freelance Associates, and is Promotions Director (at-large) for The Baltimore Times. www.ThePulseofEntertainment.com EVENTS: "Uplifting Minds II" Entertainment Conference (ULMII), founded by Eunice in 1999, is into its 24th year. Next events are coming to Baltimore via Zoom Saturday April 15, 2023, presented by Security Square Mall and The Baltimore Times, and Los Angeles via Zoom Saturday, November 11 2023. The ULMII event is a free entertainment conference offering a Professional Industry Panel Q&A Session, a Professional Talent Showcase and National Talent Competition (vocal, songwriting, dance and acting) where aspiring artists have a chance to receive over $17,500 valued in prizes/product/services. Log onto www.UpliftingMinds2.com, a 501 c3, for more information or to RSVP for Zoom Access email info@ThePulseofEntertainment.com.