The Pulse of Entertainment: Urban Gospel's Justin Radford Releases 'Can I Get a Witness' Single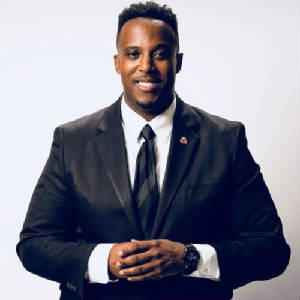 (July 14, 2023) - "It started as a normal conversation," said Urban Contemporary Gospel artist Justin Radford about the concept for his new single "Can I Get a Witness" (Dope SoHL Entertainment). "We were actually in Alabama. I wanted it to be a song for everyday life, where people can put themselves in the song."

Justin Radford is not only an Urban Contemporary Gospel singer, but he is a music producer, songwriter and minister. His sound is influenced by the Hip-Hop culture, and has an R&B and Worship & Praise feel.

"I'm new to the Gospel industry," Radford informed me when I commented on how his sound was Urban Hip-Hop. "I'm being organic with it. My label...is about rolling out the right way."

A native of Tennessee, Justin receives assistance on the single from Brandon Pair (Anthony Hamilton), who wrote and produced the single.

"I am enjoying the process...it's time to tell my story," Justin Radford said about his new journey into the Contemporary Gospel music industry.

Justin is a minister at the 5th Ward M. B. Church in Clarksville, TN. There, he also plays the organ and keyboards. Radford is also a Youth Protection Trainer for the Boy Scouts of America. As a musician and producer he has worked with Warner Chappell Records, Atlanta Records, and Epic Records.
SYNDICATED COLUMN: Dr. Eunice Moseley has an estimated weekly readership of over one million with The Pulse of Entertainment. She is also a Public Relations and Business Management Strategist and Consultant at Freelance Associates, and is Promotions Director (at-large) for The Baltimore Times. www.ThePulseofEntertainment.com EVENTS: "Uplifting Minds II" Entertainment Conference (ULMII), founded by Eunice in 1999, is into its 24th year. Next events are coming to Baltimore via Zoom Saturday April 15, 2023, presented by Security Square Mall and The Baltimore Times, and Los Angeles via Zoom Saturday, November 11 2023. The ULMII event is a free entertainment conference offering a Professional Industry Panel Q&A Session, a Professional Talent Showcase and National Talent Competition (vocal, songwriting, dance and acting) where aspiring artists have a chance to receive over $17,500 valued in prizes/product/services. Log onto www.UpliftingMinds2.com, a 501 c3, for more information or to RSVP for Zoom Access email info@ThePulseofEntertainment.com.